For all the Sony rumors circulating the Internet, things have been pretty quiet on the Sony camera front – unless you are a videographer. If so, 2020, has been very busy indeed!
It's true that 2020 saw the arrival of the Sony ZV-1 vlogging camera and the compact Sony A7C full frame mirrorless model, but the rumored new Sony A7 IV seemed no closer at the end of the year than it did at the start and the real news around 2020 was the arrival of the long-awaited Sony A7S III and, for cinematographers, the Sony FX9 and FX6.
It was a pretty good year for Sony lenses too, and especially for independent lenses from Tamron and others. Tamron's VXD lenses are particularly interesting, offering enthusiasts specifications that mirror those of Sony's own lenses but at a much more affordable price.
So let's take a closer look at what happened with Sony in 2020...
January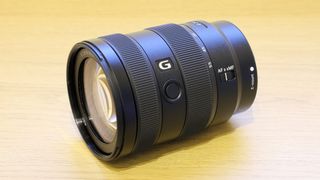 A lot happened in the world of Sony in 2020... and a few things didn't. As early as January 2020 we were predicting the imminent arrival of the Sony A7 IV. This would be a fourth-generation version of Sony's entry-level 24-megapixel A7 model, and we weren't just making this up – there were strong rumors of a new Sony camera on its way, and the A7 IV was our best guess. As it turned out, there would be a new Sony A7 model later in the year, but not the one we expected.

In the meantime, we decided it was time to double check how the existing Sony A7 III stood up to its latest rivals, which we did with our Canon EOS R vs Sony A7 III comparison and Nikon Z6 vs Sony A7 III comparison. Canon EOS R vs Sony A7 III? Is that fair? We thought so, because while Canon's first full frame mirrorless model had steadily dropped in price, the Sony A7 III had not, and these two cameras had ended up at a very similar price point.

Still wearing our comparison hats, so to speak, we also checked the four versions of Sony's RX10 camera still on sale at the time. Sony's policy of keeping older models on sale alongside newer ones is no doubt smart commercially, but it can get confusing for buyers, especially when older models start to look the most attractive.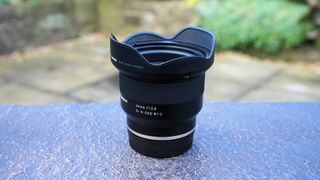 Not all Sony news comes from Sony, of course. Tamron had a busy 2020, packed with new Sony-fit lenses that made great alternatives to Sony's own optics. The Tamron 24mm f/2.8 Di III OSD M1:2, Tamron 35mm f/2.8 Di III OSD M1:2 and Tamron 20mm f/2.8 Di III OSD M1:2 announced in January were not only inexpensive, at $399/£399 each, they also focused right down to half life size.

We also got wind of an amazing new Laowa 15mm f/4.5 shift lens which would bring perspective control to the Sony range for the first time. 2020 was an incredibly busy year for lenses!

We did review two Sony lenses in January, both of them very welcome additions to Sony's APS-C line-up at a time when many people might have thought that Sony had lost interest in its smaller format mirrorless cameras. The new Sony E 16-55mm f/2.8 G suggested otherwise, adding a professional constant aperture standard zoom for the first time, while the Sony E 70-350mm f/4.5-6.3 G OSS was a welcome medium-long range telephoto for Sony's A6000-series cameras.

Speaking of the Sony A6000 range, we also reviewed the new base model Sony A6100 and the flagship A6600. Both are good cameras but expensive. We hope the A6100 does not spell the end of the old A6000, because it costs a lot more, and while the Sony A6600 is fast and powerful, its design now feels dated and its price puts it up against some seriously good rivals.
• Sony E 70-350mm f/4.5-6.3 G OSS review
• Sony E 16-55mm f/2.8 G review
• Sony A6100 review
• Sony A6600 review
February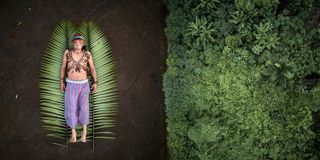 Tamron and Laowa were not the only companies announcing new lenses, as February brought the news that Tokina was planning three new APS-C f/1.4 atx-m prime lenses for the Sony E mount, including 23mm, 33mm and 56mm optics. Tokina had its eye on Sony full frame cameras too, announcing a new and affordable Tokina atx-m 85mm f/1.8 FE portrait lens.

Not to be left out, Sony announced a lens of its own. The new Sony FE 20mm f/1.8G would be the widest Sony FE mount prime lens yet, and it would also boast a surprisingly fast maximum aperture for such a wide lens.

Sony's influence in the camera market extends beyond its own camera and lens ranges, as we revealed in February that Sony owns almost 50% of the worldwide image sensor market. It's well known that Sony sensors are used from time to time by other brands such as Nikon, for example. We also heard whispers of a new 43MP Sony APS-C sensor capable of 8K 12-bit video, but until that resurfaces in a patent application or a real camera, we should probably take that with a pinch of salt for now. Indeed, it was at this time that the full seriousness of the coronavirus pandemic had become apparent, an there were signs that the coronavirus could disrupt Sony's sensor business, and indeed the whole camera industry.

But to end February on a more cheerful note, Sony announced the finalists of the Sony World Photography Awards, a reminder that photography isn't just about cameras and lenses, but creative expression and social awareness.
April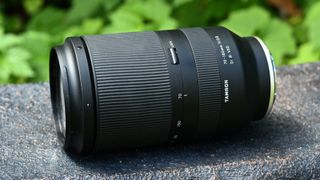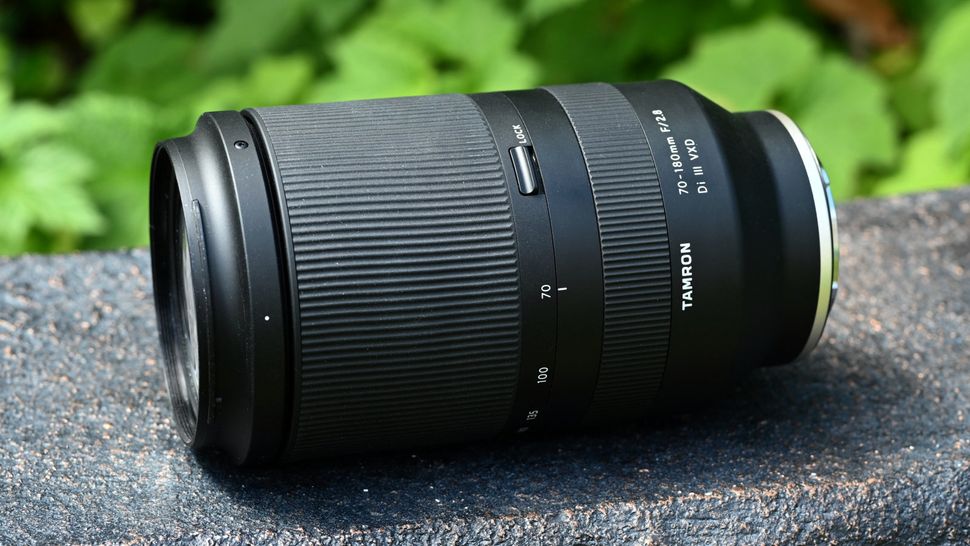 March was a quiet month for Sony fans, so we skip straight to April, when Sony announces a $100 million COVID-19 Global Relief Fund at a very somber time for the whole world, and the Sony World Photography category awards show us joy, destruction and despair.

On a lighter note, we review a Sony lens that lets you choose the focus AFTER you've taken a photo and we reveal a patent for a Sony curved medium format sensor. Why a curved sensor? Because it's a constant battle to make lenses render an image on a flat plane, when a curved sensor could reduce or eliminate many of the optical compromises and expensive corrections that regular sensors require.

On the subject of lenses, the Tamron 70-180mm f/2.8 Di III VXD is announced, which offers Sony users a cheaper and lighter alternative to Sony's own 70-200mm f/2.8 but still with a fast, constant aperture, while at the other end of the price spectrum, the Yongnuo 50mm f/1.8 is a thrifty fifty prime lens for the same Sony full frame cameras.

We also get a sample of the Sony FE 20mm f/1.8 G for review. This is the Sony ultra-wide prime lens first announced in February and very impressive it is too!
May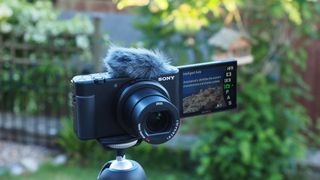 May 2020 was all about cameras. Sony launched the intriguing Sony ZV-1, a pocket sized camera aimed at vloggers with its own clip-on microphone muffler to cut down on wind noise. You didn't have to look too hard to see that the ZV-1 was essentially a redesigned and reconfigured RX100, without the EVF but optimised for vlogging.

There was no harm in that, we felt, but it made us look again at the whole Sony RX100 range, now up to the RX100 VII but with models all the way back to the RX100 III still on sale. Sony might not be confused about all these RX100 models but we were, so we set out to compare the specs of all the current RX100 models, and work out which RX100 did what, and which one to go for.

But there was even bigger news. Ahead of our full review of the Sony A9 II in June, we took a close look at the pro sports capabilities of the A9 II and how it compared with the two DSLR giants in this field, in our own Nikon D6 vs Canon EOS vs Sony A9 II Olympic shootout.
June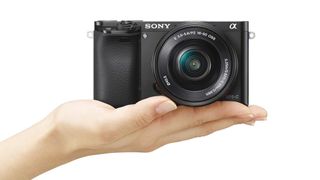 We were on a roll. We compared the different Sony RX10 models in January and the confusing line-up of RX100 models in May, so now we turned our attention to the Sony A6000 models. The A6300 and A6500 are now becoming hard to find, but back in the middle of 2020 there were six different Sony A6000 models to choose from, from the old A6000 up to the brand new Sony A6600.

We also published our full review of the Sony A9 II, a camera which seemed to disappoint a lot of Sony fans looking for giant leaps forward in imaging technology, but which actually concentrated on connectivity and workflow enhancements for pro photographers. We think Sony judged it pretty well.

This month the Sony World Photography Awards 2020 overall winners were announced, bringing Sony's highly prestigious annual photography awards to a close. Photographer of the year was Pablo Albarenga from Uruguay, who also scooped up a $25,000 prize. His series 'Seeds of Resistance' paired photos of landscapes and territories in danger from mining and agribusinesses with portraits of the activists fighting to conserve them.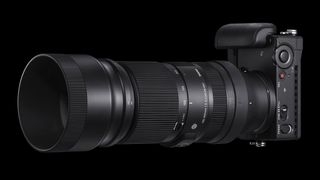 June 2020 also brought more lens news, with the announcement that the Sigma 100-400mm f/5-6.3 DG DN OS would come to the Sony E mount in July. That's a very handy telephoto/super-telephoto range for full frame Sony cameras, and effectively even longer (150-600mm) on APS-C E-mount cameras.

We also caught up with reviews of two lenses that have been out for a while – the Sony FE 16-35mm f/2.8 GM constant aperture ultra-wide zoom, and the even wider Sony FE 12-24mm f/4 G. If only (we thought) you could have the extra-wide angle of view of the 12-24mm combined with the f/2.8 G Master optics of the 16-35mm! Later in the year, we would get our wish...
• Sony A9ii review
• Sony A7R IV review update
• Sony FE 16-35mm f/2.8 GM review
• Sony FE 12-24mm f/4 G review
July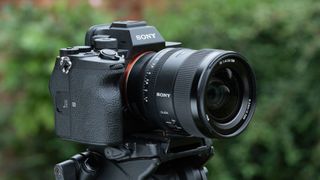 The Sony A9 II was not the only important camera update this year. The even bigger news was the announcement (finally!) of the new Sony A7S III. We had been waiting for an update to Sony's video-centric A7S model for so long that we were starting to wonder if it would ever happen.

So what did the new camera offer? 24 megapixels up from the old camera's 12 megapixels, maybe? 6K video rather than 4K... or maybe even 8K? In the end, it was none of those. The A7S III had the same 12MP sensor of its predecessor and stuck to 4K capture.

This was inevitably a disappointment to rumor fans, but perhaps another example of Sony thinking calmly and clearly about what professionals need – in this case, setting out to create the best 4K camera possible.

Of course, comparisons were inevitable, especially in the light of the Canon EOS R5 and it – frankly – jaw-dropping 8K video capabilities, not to mention the competition from the 6K Panasonic Lumix S1H. Our Sony A7S III vs Panasonic S1H vs Canon EOS R5 comparison dissected the specs of all three cameras to try to separate the myth from the reality. This also made us think about the Sony A7S III vs A7S II – was the new camera so very different from the old one? (Er, yes.)

The EOS R5 quickly became notorious for overheating – or at least having fairly tight recording limits. This focused everyone's attention on head buildup in the latest 4K cameras, especially those with passive (fanless) cooling, which is almost every mirrorless camera. It turned out even the new Sony A7S III was not immune from heat buildup.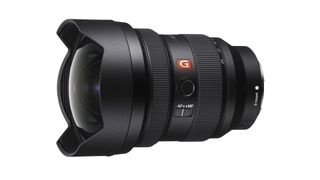 One of the most interesting features of theSony A7S III was its storage. It used twin SD/CFexpress Type A card slots to offer compatibility with existing cards and also with their next-generation alternatives. We thought this needed a closer look, so our What is CFexpress Type A? article explained this new memory card format. Essentially, it's a smaller alternative to CFexpress Type B (the standard, you might say), that's not quite as fast but much more compact.

The other product launch this month was the new Sony FE 12-24mm F2.8 G Master. Not only was this the ultra-wide Sony zoom we had been dreaming of, we also got a production sample the same month and were able to publish one of the first Sony FE 12-24mm F2.8 GM reviews.
• Sony FE 12-24mm f/2.8 G Master review
August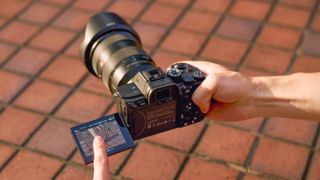 The Sony A7S III has another interesting feature – a brand new menu system. This won't mean a lot to non Sony users, but for anyone who has wrestled with the long, confusing and often illogical Sony menu system, this might be quite exciting. Unfortunately, we are told the new Sony menu system won't be coming to older cameras. Apparently it's not as simple as a quick interface redesign and a firmware update, and the menus are hard-wired into the cameras' electronics at a much more funndamental level.

While we waited for a review sample of the new Sony A7S III, we rounded up a few more Sony stories, such as the revelation that Sony is on track to make $192 more from image sensors than PlayStations. Who would have though it?

We also helped to spread some rumors about a new Sony A5 or A6 APS-C model, hinted at by a new camera name registration in Taiwan. We've been burned before, though, with our speculations about a new Sony A7000 (very similar – another high-end mirrorless model) that turned out to be wishful thinking.

Back to the Sony A7S III. We didn't have to wait for a loan sample because Digital Camera World contributor and video expert Adam Duckworth went out and bought one, and wrote us a full and authoritative Sony A7S III review to close out the month.
September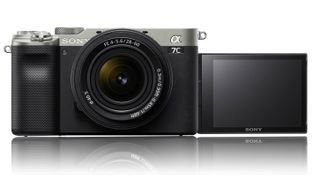 August brought us the Sony A7S III, but September brought us a brand new camera – the Sony A7C. This was a bit left-field from Sony, like a compact rangefinder style version of the Sony A7C, but with no new technologies to speak of. The buzz was that it was the smallest full frame mirrorless camera ever with a viewfinder... but we thought that if you sliced the viewfinder off the top of an A7 III and built it into the body instead, it would be pretty much the same size as the A7C.

It would be another couple of months before we could get a full production sample for review, but our early hands on experience with the A7C left us a bit cool. Was it really as small as everyone said? It didn't seem much of a size breakthrough to us, and much of its compactness came from Sony's new 28-60mm retracting kit lens.

Leaving that aside, this was the month that the Sony E mount celebrated its tenth birthday, so we looked back on how its 29 E-mount cameras (yes, there have been that many) have changed the industry. Sony has pointed out all along how it uses a single mount across its whole camera ecosystem, from compact mirrorless cameras through full frame and into its cinema camera range. It has a point.

Joining the E-mount system this month was the Tamron 70-300mm f/4.5-6.3 Di III RXD, which the company claimed to be the "world's smallest and lightest 70-300mm". It's certainly good to see so many affordable third party E-mount lenses when so much of Sony's development effort seems to go into expensive high-end glassware.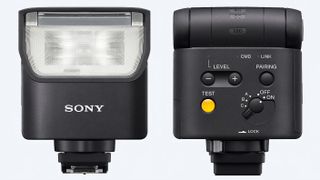 Also new was the Samyang/Rokinon AF 35mm F1.8 FE, a lens that is both compact (for a full frame lens wiht AF) and inexpensive to buy. Sony, meanwhile, announced a new LA-EA5 adaptor for fixing A-mount lenses to E-mount mirrorless bodies with improved autofocus compatibility.

There was lighting news too, as Sony announced the Sony HVL-F28RM pocket-sized radio-controlled strobe and if you've ever wondered how to convert an HEIF image to a regular JPEG, Sony launched a free software tool for that too.
October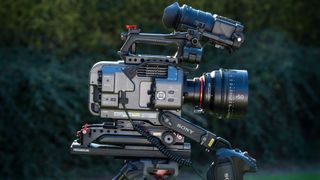 October brought another new Sony camera review, but this time from the world of cinema. The Sony FX9 has a full frame sensor, advanced AF borrowed from the Alpha mirrorless cameras and is the most affordable full frame cinema camera yet – although its reign in that role would be short lived, as Sony had another card up its sleeve in December...

In the meantime, we hear a rumor that Sony might be planning an ultra-fast FE 16mm f/1.8 lens to arrive early in 2021. Interesting!
November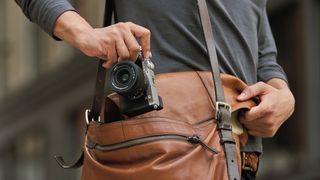 In November we got a sample of the Sony A7C for review. Would we change our mind about it? Not really. Much has been made of this camera's small size, and while it is smaller than the regular A7 series bodies, it's still pretty chunky compared to an APS-C mirrorless camera. We felt that any small gains in size were offset by more awkward handling – though there's no doubt that the vari-angle screen is more useful than Sony's regular tilting screen.

We published a separate Sony FE 28-60mm f/4-5.6 review. This is the kit lens that comes with the Sony A7C, now available separately. It's this lens that gives the Sony A7C its small dimensions, and if you put this lens on any regular A7 body you get a similar benefit. The zoom range is rather short, but the optical quality is very good, and this lens is a very interesting alternative for any Sony full frame photographers who want to travel light.

This month brings all sorts of interesting news. We hear more rumors around a new Sony A7 IV, including talk of a new sensor,4K 60P video and a price in the region of $2,500.

That's not the only rumor. There are also stories about a new Sony A9S, a kind of high-resolution version of the Sony A9 with a 50-megapixel sensor and 8K video capture for a price around $5,000. It's a little early to set much store by these rumors, but time will tell!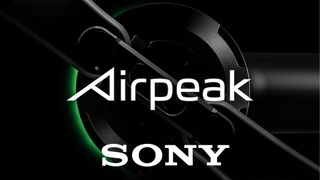 We do know, however, that Sony is entering the drone business in 2021! The announcement was made in Japan, and Sony Airpeak is a new business that will launch in the spring. That's all we know so far, although Sony is talking about "3R technology' – reality, real time and remote" and AI robotics, so we could be looking at industrial applications, not necessarily consumer products. We'll see soon enough!

Now remember the Sony FX9 from October and our hint about a rival product? It's here, with the announcement of the Sony FX6. Essentially, this is the Sony A7S III in a compact camcorder body. The significance of this is that it becomes the cheapest full frame cinema camera of all. That might not cut any ice with crossover stills/video photographers quite happy with regular mirrorless camera designs, but for pro filmmakers a proper cinema camera design with all the connectivity and modular attachment points they need is a must, and this is a hugely significant development.
• Sony A7C review
• Sony FE 28-60mm f/4-5.6 review
December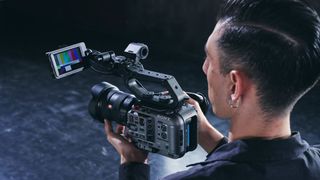 We round off 2020 with a full Sony FX6 review, and we also run a story on why the FX6 is the cinema camera the world has been waiting for. An exaggeration? Video expert Adam Duckworth doesn't think so. The Canon EOS R5 may have set the world alight with its 8K video capture, but the Sony FX6 is a reminder of what professional filmmakers actually need – a balanced, capable camera that's good in every area, not just one or two.

The news takes a gloomier turn as Sony confirms eight cameras have been affected by production problems and suspends orders as a result. As if COVID-19 didn't do enough harm, a major fire at component firm AKM Semiconductor has caused large scale disruption. Based in Nobeoka in Japan's Miyazaki Prefecture, AKM is one the world's largest manufacturers of integrated circuits and digital-to-analogue convertors.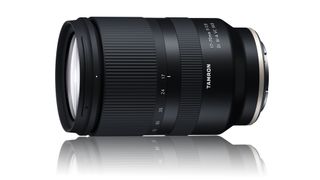 To end on a more positive note, though, Tamron announces its new 17-70mm F/2.8 Di III-A VC RXD for Sony APS-C mirrorless E-mount, which is good news for the Sony A6000-series cameras, while low cost lens maker Viltrox launches a trio of fast primes for these same cameras, including a 23mm f/1.4, 33mm f/1.4 and 56mm f/1.4 lens.

While Sony has had its own share of product launches this year, including both cameras and lenses, it's been an especially good year for third party lens support. The Sony E mirrorless system has been around for years, but it typically takes that long for a system to gain proper momentum – and in 2020, Sony has certainly done that.
Read more:
• Best Sony cameras
• Best Sony lenses
• Best mirrorless cameras
• Best 4K cameras for video