Other than the release of the Sony A9 II, Sony has been frustratingly quiet recently. It feels like we've been patiently waiting for news on the Sony A7 IV and the Sony A7S III for months now, but other than a few vague rumors, we've been left bereft of any solid information. In this world of constant camera leaks, this is pretty impressive in itself. However, it looks like the tight seal has loosened, and a tantalizing rumor has slipped out.
Apparently, Sony will definitely be announcing some new E-mount gear around the CP+ show in Yokohama, Japan. While the source that reported this has said that there will be at least one new camera, there isn't any further information on what this camera might actually be.
• Read more: Best Sony camera
However, as reported by Sony Alpha Rumors, there is some speculation that it could be the Sony A7 IV. "I got NO confirmation yet about WHAT camera we should expect, but I bet high on the new Sony A7 IV. After all the Sony A7 III was announced at the CP+ show two years ago."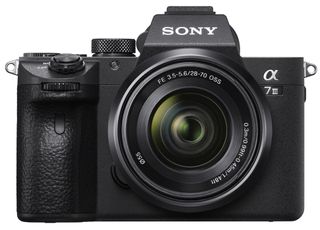 However, we could reportedly also be seeing some new lenses as well. Sony Alpha Rumors has speculated that we might see one or two lenses of the six new E-mount lenses that Sony are rumored to be releasing in 2020. Apparently, one of these pieces of glass will be an APS-C lens, others will be updates of current lenses, some will be telephoto and there will be one new wide angle GM lens as well.
There's also rumored to be a new grip complete with Bluetooth "VCT". However, quite what the VCT stands for isn't clear at the moment. Perhaps it could be some special version of Bluetooth that transmits faster or more efficiently, but this is just pure speculation on our part.
With a new camera, a new grip and possibly some new lenses appearing at the CP+ show, it looks like the end of February is shaping up to be pretty exciting already. We'll keep you updated on all the action as soon as it breaks.
Read more
Best lens for street photography: best 35mm lenses for Canon, Nikon & Sony
Best full frame mirrorless camera: Sony vs Canon, Nikon & Panasonic
Sony A7R IV vs A7R III vs A7R II: pixels vs price, and how to choose the right model