Choosing the best 4K camera for video means being clear about the kind of videography you want to do. This is a very broad field with many different types of user. 
This is why we've split our guide into three sections. We will concentrate on the rapidly growing list of hybrid stills/video cameras that can handle all types of content creation. This is where all the action is happening at the moment, as mirrorless cameras move upmarket and start to eat into the territory of professional cinema cameras – but at a fraction of the price. Here's how we think the market breaks down right now:
• 4K cameras for content creators: Many stills photographers have now moved into video, and may often need the same system for both kinds of work. We've picked cameras that are good at both.
• 4K cameras for vloggers: Vloggers and independent content creators now make up a very significant part of the market. We have a separate guide to the best cameras for vlogging, but we've included a couple of examples here.
• 4K cinema cameras: These are cameras aimed at professional filmmakers and, again, we do have a separate guide to the best cinema cameras, but we've included a couple of interesting cameras for this roundup.
The best camera phones already shoot 4K, of course, as do many of the best point and shoot cameras. But these are fixed lens devices with small sensors, which limits their versatility, performance and the settings you can apply. There are many nuances to capturing great quality video beyond simple resolution, and this requires features and controls you will only get on cameras designed for serious 4K filmmaking.
Mirrorless cameras are starting to mount a serious challenge to professional cinema cameras, led by the powerful Panasonic Lumix S1H (which also has the rather remarkable little Lumix S5 nipping at its heels), and the more adventurous camera makers are experimenting with new types of capture device – we are, of course, talking about the tiny and rather likeable Sigma fp.
The really big news, however, is the Canon EOS R5, a 45MP stills camera that can also shoot 8K video. Yes, you read that right – 8K. The R5 is not without issues, including overheating worries that have dented its appeal for many pro videographers, so while it's a spectacular leap forward on paper, the EOS R5 is not quite the ultimate stills/video camera. 
Until then, there's also the incredibly well sorted Sony A7S III. This is the opposite of the Canon in terms of specs. Its resolution is capped at 4K, and it can only shoot 12MP stills, but Sony has produced the best 4K mirrorless video camera on the market. The EOS R5 might hint at what's coming tomorrow, but the Sony A7S III truly excels at what filmmakers need today.
There are other ways to shoot 4K video, of course! We look at the best action cameras and the best camcorder categories separately.
Read more: Key 4K video jargon explained
Best Black Friday 4K cameras for video deals so far
Sony A7 III with flash |was $1,998 |now $1,698
Save $300 This is a great Black Friday offer from Adorama on Sony's flagship all-purpose A7 full-frame mirrorless camera. The offer here is that you are effectively getting the Flashpoint Zoom Li-on X TTL Speedlight strobe thrown in as your free holiday gift! This flashgun has a regular selling price of $259, and features a distinctive round flash head, a Guide Number of 92, rechargeable LiPo battery, and advanced remote control features. 
US dealView Deal
Sony A7 III | was £1,749 |now £1,445
£300 cashback deal Save £300 on the awesome A7 III, thanks to a cashback from Sony and Wex' exclusive discount code. That gets you a full-frame, 24.2MP, 4K camera with in-body stabilization and 10fps burst!
UK dealView Deal
The best 4K cameras for video in 2020
4K cameras for content creators
These cameras are equally at home shooting stills and video. Essentially, they are stills cameras which have developed 4K video features that rival or even beat those on dedicated video cameras. Many professional productions are shot using cameras like these, and they are ideal for pro photographers who now need to move into video too. They include some of the best mirrorless cameras you can get right now.
Image 1 of 5
Image 2 of 5
Image 3 of 5
Image 4 of 5
Image 5 of 5
The X-T3, first announced in 2018, was already a seriously impressive camera, lacking only a few key features – in-body image stabilisation and a vari-angle touchscreen. The X-T4 simply adds those in, building on what came before to become one of the best mirrorless cameras around. The world's attention seems focused on full frame cameras right now, but the X-T4 is a much cheaper proposition while also boasting very advanced 4K video capabilities.These include the capacity to shoot 4K video at up to 60p, for a smooth 2x slow motion effect. Not only that, it can also capture the slightly wider Cinema 4K format at the same speeds. There's more. Most 4K cameras capture 8-bit video internally to memory cards, but the X-T4 can capture higher-quality 10-bit video internally and, if you connect an external recorder, it can save video at a higher 4:2:2 colour sampling quality. The big step forward with the X-T4, however, is the new in-body stabilisation, which can reduce or eliminate the need for a gimbal, especially when used alongside the digital image stabilisation system.
Read more: Fujifilm X-T4 review
• Best video editing sofware for vloggers and filmmakers
As a stills camera, the Canon EOS R5 is simply Canon's finest product ever. It's the perfect amalgamation of the EOS R's form, the EOS 5D's function, and the professional-grade autofocus of the EOS-1D X. If you're a stills or hybrid shooter who flits between photography and videography, it's one of the best cameras you will ever have the pleasure of using. It has attracted some attention for the wrong reasons, notably overheating (or the threat of it) when recording 8K video, but this shouldn't detract from this camera's extraordinary capabilities. It's not perfect at everything, but given its resolution, its frame rate and its video capabilities combined, this is genuinely a landmark camera. It's expensive, and it feels like there's still a bit of development work to be done on the video side, but as a crossover pro stills/video camera, it's a dramatic step forward. The only reason this camera isn't number one in our list is price. This is an expensive professional purchase, especially when you factor in the cost of the best Canon RF lenses.
Read more: Canon EOS R5 review
Despite its compact size, the Lumix S5 shares the impressive 24MP CMOS sensor housed in the Lumix S1, but with improved AF. It also has a tough weather-resistant body and delivers up to 6.5-stops of image stabilisation with compatible lenses. Its standout features include class-leading dynamic range and 4K video recording, as well as 96MP high resolution RAW+JPEG capture. It's tough to beat in this category, a and if you had your eye on the Lumix S1H (or the Lumix S1), you should take a look at this first. Panasonic has made a brilliant content creator's camera at an affordable price and in a portable package. Bravo!
Read more: Panasonic Lumix S5 review
It's taken Sony five years to upgrade the video-centric A7S II to a Mark III, but the wait has been worth it for keen enthusiast and professional moviemakers. It might not boast 6K or 8K video resolution of some of its rivals, and with only 12.1MP it's not a powerhouse super-stills machine either. But apart from a big and expensive cinema camera, it's the only camera that can shoot 4K at 60p full frame with no crop, recorded internally, in 10-bit 4:2:2 with no limitations on recording time and with all the advanced AF functions still working. The 12MP resolution means the A7S III is pretty poor as a stills camera, but an absolute natural at 4K, so it is tilted more towards video than stills. However, sports fans should note it can shoot stills at 10fps and has an incredible 1,000-shot raw buffer (using new CFexpress Type A cards). 
Read more: Sony A7S III review
With the Lumix S1H, Panasonic has used its considerable video experience to bring many of its high-end VariCam features to the Lumix S range. The controls, the interface and certainly the hardware have been build for video and cinematography, and the fact it's also a very serviceable 24MP stills camera is a bonus. It's a truly compelling 'bridge' between conventional system cameras and higher end cine gear, especially for existing Panasonic videographers. It's expensive, though, and specialized too, so not necessarily the first choice if you need to keep the cost down – though it does make the 'regular' S1 seem like second best now. Its official Netflix accreditation is a major plus point, but its continuous AF proved pretty patchy in our tests so that, combined with this camera's considerable size and weight, rules it out for vlogger style run-and-gun style videography. However, a recent upgrade to offer ProRes RAW output via HDMI to Atomos Ninja V devices adds to the credentials of the S1H as a cinema camera offering at a regular camera price point.
Read more: Panasonic Lumix S1H review
Image 1 of 5
Image 2 of 5
Image 3 of 5
Image 4 of 5
Image 5 of 5
There are lots of reasons to love the Nikon Z 6. It has the same build quality and controls as the more expensive Z 7, it can capture full-width oversampled 4K video and it's better at high ISO settings. And thanks to some aggressive recent pricing by Nikon, it's a whole lot cheaper. Stills photographers might prefer the extra resolution of the 45.7-megapixel Z 7, but for 4K video the Z 6 is clearly the better camera. Nikon's in-body image stabilisation is really effective, and if you connect an external recorder you can record high-quality 10-bit 4:2:2 footage – Nikon has also announced a deal to allow RAW video capture to an external Atomos device, though this will require a hardware upgrade. Nikon includes a high dynamic range N-Log mode for those who want the flexibility to carry out colour grading work later, and the eye AF has been improved (also via a firmware update). Last but not least, the Z 6 (and Z 7) have had a firmware upgrade for CFexpress memory card compatiblity. The only things you don't get are 60p 4K capture (though it can do 1080 video at 120p) and a flip-around front-facing screen (the Z 6 simply has a tilting mechanism), but Nikon is clearly pushing the video features of the Z 6 very hard and deserves serious recognition for that.
Read more: Nikon Z 6 review 
Image 1 of 4
Image 2 of 4
Image 3 of 4
Image 4 of 4
It's a measure of how quickly 4K capture technology is advancing that the Sony A7 III should find itself half way down our list, as when  it was launched it was setting new standards for 4K capture amongst mirrorless cameras. But it's still the best A7 model for video all round. The new A7S III is better still for 4K video, but more expensive and limited to 12MP stills. The A7 III, by contrast, is a great all-round camera for any photographer who wants to move up to full frame without spending a fortune, and who wants a good 4K video camera too. The A7 III tops out at 30fps but it uses the full sensor width with no crop factor to capture great quality 'oversampled' 4K footage, and comes with an S-Log mode for high dynamic range scenes and colour grading later on, together with a fast and effective AF system. If you don't like the DSLR-style design, there is also the new Sony A7C, but we're not yet convinced this brings anything new to the table.
Read more: Sony A7 III review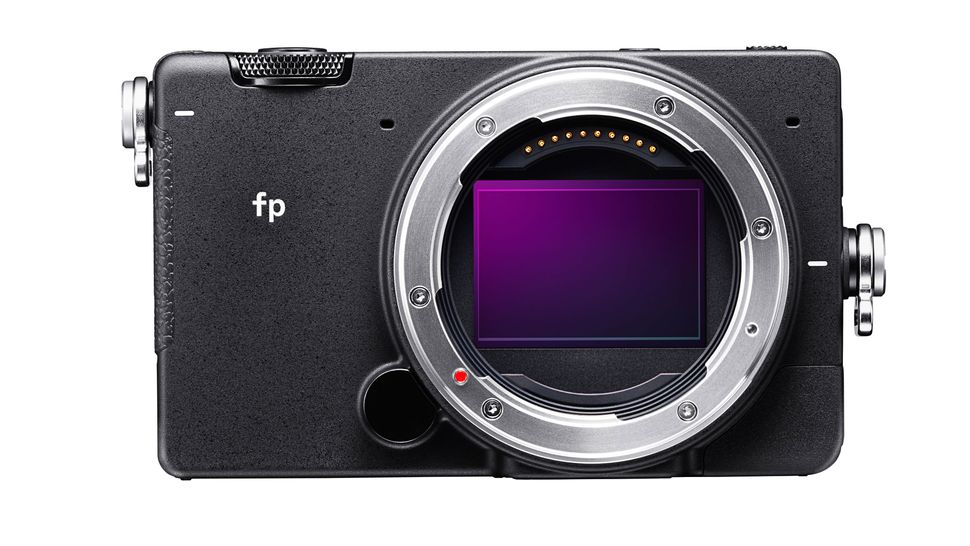 It's easy to fall in love with the miniature size of the Sigma fp and its utilitarian, industrial design. Sigma has always dared to be different with its cameras, and given that there are now so many different full-frame mirrorless systems, this is great to see. This is a camera that is designed to be a start of a system, however, which is where opinions might divide. Stills photographers might find the Sigma fp a bit irritating to handle without its optional screw-on grip and ergonomically challenged even then. Videographers will see it differently. Here, the camera is simply a central component in a modular shooting 'rig', and the Sigma's small size and multiple attachment points are big advantages. In the end, it does feel as if the Sigma fp is no more than an interesting alternative in the stills market, but a much more serious and fascinating option for videographers. The sluggish and unpredictable continuous AF performance is disappointing compared to what its rivals can do, but Sigma does claim to have improved its performance in its recent Sigma fp firmware update, which also adds ProRes RAW output over HDMI to an Atomos Ninja V external recorder.
Read more: Sigma fp review
Image 1 of 6
Image 2 of 6
Image 3 of 6
Image 4 of 6
Image 5 of 6
Image 6 of 6
The Olympus OM-D E-M1 Mark III is designed as a high-speed pro sports camera also suitable for all-round use, but it has impressive video capabilities too. It can 4K UHD (3840x2160) at 30fps and Cinema 4K video (4096x2160) at 24fps. It also benefits from Olympus's 5-axis in-body stabilisation system, which works alongside the optical stabilisation in certain newer Olympus lenses to offer up to 7 stops of stabilization. The M.ZUIKO Digital ED 12-100mm 1:4.0 IS PRO is the perfect parter for this camera, combining an effective 24-200mm focal range with a constant f/4 maximum aperture. The Olympus captures crisp, clear and natural-looking video with only slight rolling shutter effects and we found this latest version very adept at tracking fast moving subjects handheld. It is harder to get cinematic depth of field with the smaller Micro Four Thirds sensor size, but the extra depth of field of the smaller sensor can prove just as useful when you need to shoot first and check the settings later.
Read more: Olympus OM-D E-M1 Mark III review
Image 1 of 5
Image 2 of 5
Image 3 of 5
Image 4 of 5
Image 5 of 5
At one time we wouldn't have hesitated to recommend the more expensive Lumix GH5 as the best Panasonic Lumix G 4K camera. However, a succession of firmware upgrades have brought the cheaper Lumix G9 to the point where it more or less matches the GH5's video capabilities but makes for a slightly better stills camera (not least because of its pixel-shift high-res mode, for example). The Lumix G9 combines a 20.3MP image sensor with super-fast autofocus and a rapid 12fps continuous drive rate. It was originally launched as a stills-focused camera, but its video capabilities are formidable, and have been made even better with a v2.0 firmware update in November 2019 which has brought improved autofocus and 10-bit internal video capture. The G9 includes Panasonic's excellent 6.5-stop dual stabilization system (in-body and lens-based, where available). While it might be a little intimidating for novices, for serious filmmakers and photographers it's a very strong proposition. Better still, recent price drops have made it exceptional value.
Read more: Panasonic Lumix G9 review
4K cameras for vlogging
Pro photographers will be looking at high-end cameras with full system support, but everyday vloggers, content creators and influencers will be happy to set their sights (and their budgets) a little lower. Here are two cameras which have real appeal in this market, and you can see our guide to the best cameras for vlogging for a wider range of candidates.
Vloggers and creatives more broadly will enjoy the simplicity of the Lumix G100. It makes it easy to capture high-quality video and stills with its approachable button layout. Even people uninterested in the technicalities of capturing great-looking videos will be able to get results with this camera. There's an inherent risk of dumbing things down too much when creating a camera for social media creatives, but Panasonic has avoided that pitfall with the Lumix G100. By giving it a decent viewfinder and "proper camera" ergonomics, Panasonic has given the G100 an edge in a highly competitive market. This is a great camera to start with if you're more interested in vlogging than regular photography – or both!
Read more: Panasonic Lumix G100 review
Image 1 of 6
Image 2 of 6
Image 3 of 6
Image 4 of 6
Image 5 of 6
Image 6 of 6
On the surface, the Sony A6400 is just another variant in Sony's long-running A6000-series of cameras that first appeared in 2014, but with the company's latest high-tech AF system and a flip-over screen for selfies. But while these features might leave regular stills photographers unmoved, they are great news for videographers – especially vloggers – which is why we've included this camera in our list. Flip-over screens used to be considered a gimmick  for selfie fans, but they're really useful for vloggers who need to film a piece to camera.  The same goes for Sony's latest eye AF and eye AF tracking capabilities, because when you're in front of the camera rather than behind it, you need to be sure it's going to keep you in focus. The A6400 is not the cheapest 4K vlogging camera, but it is very effective and it's a pretty decent stills camera too, especially for action subjects. The A6600 adds in-body image stabilisation, but it is considerably more expensive.
Read more: Sony A6400 review 
Image 1 of 6
Image 2 of 6
Image 3 of 6
Image 4 of 6
Image 5 of 6
Image 6 of 6
This is not quite Olympus's latest PEN 'fashion' camera, as the company has also released an updated Olympus PEN E-PL10 model. The E-PL10 has some operational and ergonomic alterations but it's effectively the same camera, and while the E-PL9 remains the more widely available version we'll keep it in our list. This camera comes with a 180-degree selfie/vlogging screen, 4K video, easy touch control and in-body stabilization, though we're a little disappointed that Olympus is sticking with its older 16.1-megapixel sensor instead of swapping to its latest 20.4MP sensor. That's still plenty for many photographers, though, especially in the fashion/style/blogging market Olympus is aiming at, and has no impact on the 4K video quality. The Olympus E-PL9 has excellent build quality despite its compact, lightweight construction. The diminutive build is ideally suited to travel photography, especially when the body is paired with the remarkably small Olympus 14-42mm EZ 'pancake' kit lens. Better still, this camera is a thing of beauty in its own right as a style statement, not just a boring tech device, and is one of the easiest and best 4K cameras for novice vloggers. It has an evergreen appeal, thanks to its size, looks, simplicity and chic design.
Read more:
• Hands-on Olympus PEN E-PL9 review
• Olympus PEN E-PL10 review
4K+ cinema cameras
Cinematographers have very different requirements to regular photographers and vloggers. They don't need the ability to shoot stills as well as video but they do need a whole new set of video-centric features and controls – and a camera compatible with a broad ecosystem of cinema lenses, rigs, sound equipment and other movie accessories. We have a whole guide dedicated to the best cinema cameras, but here are a couple of favorites.
The Blackmagic Pocket Cinema Camera 6K is a unique and specialised video camera with extraordinary specifications, design and value for money. It's styled like a compact rangefinder camera, but it's designed solely for video, not stills. The older Pocket Cinema Camera 4K used a Micro Four Thirds sensor and lens mount (and is still being sold), but this new model uses a larger Super 35mm sensor format and the Canon EF lens mount. Amazingly, it can capture 6K raw video at up to 60/50p. This camera does have limitations, including a fixed, non-tilting screen, no continuous autofocus and seemingly constant supply/availability delays, but technically it's quite extraordinary.
Read more:
Blackmagic Pocket Cinema Camera 4K review 
Blackmagic Pocket Cinema Camera 6K review
Image 1 of 7
Image 2 of 7
Image 3 of 7
Image 4 of 7
Image 5 of 7
Image 6 of 7
Image 7 of 7
The C300 Mark II is in the middlemost model in Canon's Cinema EOS range, and while it's substantially more expensive than any of the DSLR/mirrorless crossover 4K cameras in this group test, it goes a whole lot further towards meeting the needs of professional videographers, with a modular design better suited to attaching external monitors, grips, rigs and sound equipment and for professional videographers this may make it the best camera for filmmaking, despite its size and cost. It uses a Super 35mm CMOS sensor similar in size to APS-C and corresponding to the old 35mm movie format. The 8MP sensor captures 4K video directly without cropping, pixel binning and oversampling, and it can capture 4:2:2 10-bit footage internally to twin CFast memory cards. It can also capture raw 4K to an external recorder. The built-in ND filters are a major asset outdoors, and there was no visible rolling shutter effect at all in our panning tests. However, while this is one of the best 4K cameras for experts, its price, ponderous handling and complex controls make it too much of a handful for amateurs. 
Key 4K video jargon explained
4K UHD vs Cinema 4K: What most people refer to as '4K' is actually UHD, or 3840x2160 pixels; it's not quite 4,000 pixels (or 4K) pixels wide. However, it does have the same 16:9 aspect ratio as Full HD, with twice the horizontal and vertical resolution. Actual Cinema 4K, which is often referred to as DCI 4K, has a resolution of 4096x2160 pixels, with a slightly wider 17:9 aspect ratio.
8K: see What is 8K?
Autofocus: Most camera makers now offer fast hybrid phase- and contrast-detection autofocus systems, though Nikon DSLRs still use contrast-detect autofocus in live view and during video recording, and Panasonic's Depth From Defocus (DFD) contrast-detect AF is really fast. In reality, though, many videographers prefer manual focus.
Bit depth: Most cameras capture 8-bit video, which has similar limitations to 8-bit JPEGs and can start to break up and show banding or posterisation effects with heavy editing (or 'grading', to use the video term). Some cameras can capture 10-bit video, which offers more scope for editing later.
Bitrate: The level of compression applied to video footage. As a general rule, higher compression (a lower bitrate) produces smaller files but lower quality, while lower compression (higher bitrate) produces larger files but better quality.
Cine lenses: Regular lenses are fine for video but cine lenses have special adaptations that can make video easier or better. They use T-stops (actual light transmission values) rather than F-stops, and many have 'declicked' aperture/iris rings for smooth and silent exposure adjustment. Some also have toothed rings that engage with professional pull-focus mechanisms.
Colour sampling: Video is recorded as a luminance channel and two chroma channels. Compressing chroma (colour) data is less harmful to the image quality and this compression is quoted as a ratio. In the perfect world, cameras would record 4:4:4 video but usually the chroma channels are compressed, for example to 4:2:0 (basic) or 4:2:2 (better). 
Crop factors: Not all cameras capture 4K video across the full width of the sensor. Regular stills camera sensors have a higher resolution than is needed, so some makers will crop the sensor area to reduce the image processing overhead or achieve a simple 1:1 pixel ratio for 4K video. This produces a potentially annoying crop factor.
External recorder: Video cameras can record compressed video internally to memory cards, but you can usually record 'clean' (ie uncompressed) video to an external recorder via the camera's HDMI port, too. This offers potentially higher quality and greater storage capacity, and many of these have large displays that let you see the scene more clearly. Some of the best on-camera monitors have built-in video recorders
Frame rate: The traditional frame rate for movies is 24fps, whereas for PAL broadcast TV it's 25fps and for NTSC broadcast TV it's 30fps. Now that most video is transmitted and viewed digitally, the old distinctions between PAL and NTSC are less relevant but the frame rate still affects the look of the video. 
Interlaced vs progressive: Interlacing is an old technology where two fields of odd and even scan lines are stripped together. It saves on processing power and bandwidth (for broadcasting) but the quality isn't as good as progressive video, where each frame is captured in its entirety. Interlaced video has an 'i' suffix after the frame rate, progressive video has a 'p'.
Intra-frame vs inter-frame (IPB): Intra-frame compression compresses each frame individually and gives the best quality frame by frame. Inter-frame compression only stores the changes between key frames. The choice may be expressed as 'All-I' (intra-frame) and 'IPB' (inter frame) compression. 
Log modes: These capture 'flat' video with a wider brightness range designed for editing (grading) later. All camera makers have their own versions of log modes, such as S-Log (Sony) and C-Log (Canon). Log modes are a selling point for video-orientated cameras. 
Microphone: the camera's internal microphone, stereo or otherwise, will not have the sound quality or directional sensitivity for good-quality video, so an external mic is an essential accessory. You can use directional 'shotgun' mics like this RODE VideoMic Pro, or a wireless lapel or 'lavalier' mic for clipping to clothing to record speech. See our guide to the best microphones.
LED lights: naturally, flash is no good for video, so if you intend using artificial light it will need to be continuous lighting. LED panels are the top choice for video because they run for a long time off battery power while providing good levels of lighting and low heat levels. Some also offer variable colour temperature for matching the colour of different light sources. See our guide to the best LED panels
Live view: Mirrorless cameras have an advantage because they offer full-time live view both on the rear screen and in the viewfinder. DSLRs only offer rear screen viewing because they have to shoot video with the mirror up.
Memory cards: memory card makers will quote a maximum transfer speed, which is useful for gauging their performance for stills photography, but for video you need a minimum sustained speed. This is not the same thing, so most memory cards now quote both. The bare minimum for 4K video is 10MB/s (Class 10, UHS Class 1, V10); 30MB/s is better (UHS Class 3, V30) and 60MB/s is ideal (V60). Learn how to understand everything written on your camera's memory card 
Oversampling: A processing technique where video is captured at a higher resolution then downsampled to 4K resolution. This can produce better quality and is sometimes used on cameras where the native sensor resolution is much higher than 4K.
Pixel binning: A way of combining the output from photosites so that a higher-resolution sensor can be used to produce 4K resolution video. It's not considered as good, in quality terms, as oversampling.
Sensor size: 4K crossover cameras come with a range of familiar sensor sizes, including full frame, APS-C and Micro Four Thirds. Super 35mm is a sensor size used in cinematography some pro video cameras – it's roughly the size of APS-C but with a wider aspect ratio.
Tilting screen: Very useful when filming at low angles or ground level. Fully-articulating screens are less important for video because you never shoot with the camera held vertically.
Touchscreen control: Useful in videography because you're less likely to jog the camera if you need to make adjustments while filming.
Video tripod and head: A dedicated video tripod, such as the Manfrotto tripod above, will have twin legs for extra stability and vibration reduction, and a fluid head with a long panning arm will provide much smoother camera movements. The Manfrotto Nitrotech N8 has both these features, together with a counterbalance system that prevents the camera drooping forward when it's released. See our guide to the best video tripods
Zebra: A tool provided by many recent cameras that's used to help judge exposure. This displays the areas of highlights in the frame, and the user will typically have control over the threshold to better manage detail in these areas.
More buying guides