The Sony A7S Mark III might look like a very conservative camera up against the latest launches from its rivals, but the company is sticking to its guns, with what it says is the best 4K Sony camera ever made.
Let's get real for just a few moments. Everyone wants more and everyone knows a big number is better than a small one, but while we all take 4K video for granted as a baseline camera spec right now, it's important to remember that even 4K is still not that widely broadcast and distributed. Maybe we're trying to run before we can walk here.
In any event, Sony is clearly putting all its faith in 4K, and the Sony A7S Mark III brings a host of developments, improvements and additions to justify its 'best ever' claim.
Read more:
• Sony A7S Mark III vs Sony A7S Mark II
• Sony A7S Mark III vs Panasonic Lumix S1H vs Canon EOS R5
Sony A7S Mark III key features
The A7s Mark III has the same 12.1MP resolution as the previous A7S Mark II, but this time with a back-illuminated sensor with bigger photosites and better high-ISO image quality. The native sensitivity range is ISO 80-102,400, expandable to ISO 40-409,600.
Sony says the readout speed is 2x faster and that there's a 3x reduction in rolling shutter, or 'jello' effect, as the camera is moved from side to side.
The new sensor is paired up with a new BIONZ XR image processor that's 8x faster than its predecessor. This plays a part in the A7S Mark III's high frame rates and high-quality video capture, and Sony's now legendary Eye AF system, said to be 30% better in this new camera.
The A7S Mark III is physically different to the A7S Mark II as well. It has an ultra-high resolution 9.44m dot EVF offering 0.9x magnification and a new variable-angle screen that offers much more freedom of movement than the more limited tilt action on other Sony Alpha cameras.
Sony has equipped the A7S Mark III with two cards slots, and each slot accepts both SDXC cards (UHS-II) and the new CFexpress Type A cards. These new cards are not even on sale yet – although Sony is planning to release its own in September 2020, which is when the A7S Mark III is set to arrive.
Initially, Sony's CFexpress Type A card will come in two sizes, with an 80GB version expected to cost $199 / £209 / AU$369 and a 160GB version at $399 / £399 / AU$699. There will also be an MRW-G2 card reader also compatible with both SDXC and CFexpress Type A cards costing $119 / £129 / AU$249.
Sony's reasoning is that the highest capture quality (S&Q – 'slow' and 'quick' – mode at 100/120p using the top XAVC S-I codec) will required the speed of a CFexpress card and that an SDXC V90 card, adequate for all the other modes, won't be fast enough here. The new CFexpress Type A cards, however, will offer read/write speeds of 800/700MBs.
CFexpress Type A cards are not as fast as Type B cards, but they are still fast enough. Sony also needed a format small enough to fit in a twin-slot array in the small body of the A7S III.
The A7S Mark III is superficial similar to the A7S Mark II but has improved dust and moisture resistance, a bigger grip, a new Record button and a new, redesigned menu system, with dedicated stills and video modes.
Sony A7S Mark III video features
The A7S III may be capped at 4K video, but on paper at least it could prove the best 4K camera you can get. If offers 4K full pixel readout, uncropped, in all recording modes, and captures 10-bit video with 4:2:2 color internally, with the option of raw output over HDMI to an Atomos Ninja V external recorder.
The lack of internal raw capture might be a disappointment to some, but the A7S III makes up for it, potentially, with its maximum 4K 120p frame rate (albeit with a small 1.1x crop), and full HD video at up to 240p.
To cope with these high frame rates and high-quality capture, Sony has introduced two new codecs. Its XAVC-S-I All-intra codec offers the highest quality but means a high bitrate and larger video files, while its new XAVC-HS codec uses H.265 (HEVC) for twice the efficiency of the previous H.264.
The A7S III comes with Sony's S-Log 2 and S-Log 3 modes, as we would expect, and the company claims 15+ stops of dynamic range for S-Log 3 capture. The native S-Log 3 ISO has been dropped to 640, which should improve image quality, or ISO 160 in 'extended' mode.
All this recording and processing power means more heat, but Sony says the A7S Mark III has a new heat dissipation system 5x better than previous models, and that it can shoot 4K 60p for up to an hour.
It is also the last of the A7 line to adopt Sony's latest 'Z' battery, and this gives it a 60% battery life improvement over the old Sony A7S Mark II, with up to 95 minutes of video capture or 600 still images (using the LCD monitor). On top of that, the A7S III offers 3-4x faster charging time via a charger or compatible mobile battery supporting USB PD, via its USB Type C port.
The Sony A7S Mark III as a stills camera
The 12-megapixel resolution obviously limits the A7S Mark III's appeal as a stills camera, but for photographers and applications where 12MP is enough, it has a lot going for it, including a surprising turn of speed. It can capture images at 10fps, which is pretty fast, even by today's standards, but more impressive than that is its incredible claimed buffer capacity of over 1,000 compressed raw images – though this is with the new CFexpress Type A memory card.
Stills photography will also benefit just as much as video from the A7S III's powerful hybrid AF, consisting of 759 phase detect AF points with 92% coverage and 425 contrast AF points.
This camera also supports the new HEIF file format, offering the size advantages of JPEGs but the better image quality and 'edibility' of 10-bit rather than 8-bit capture.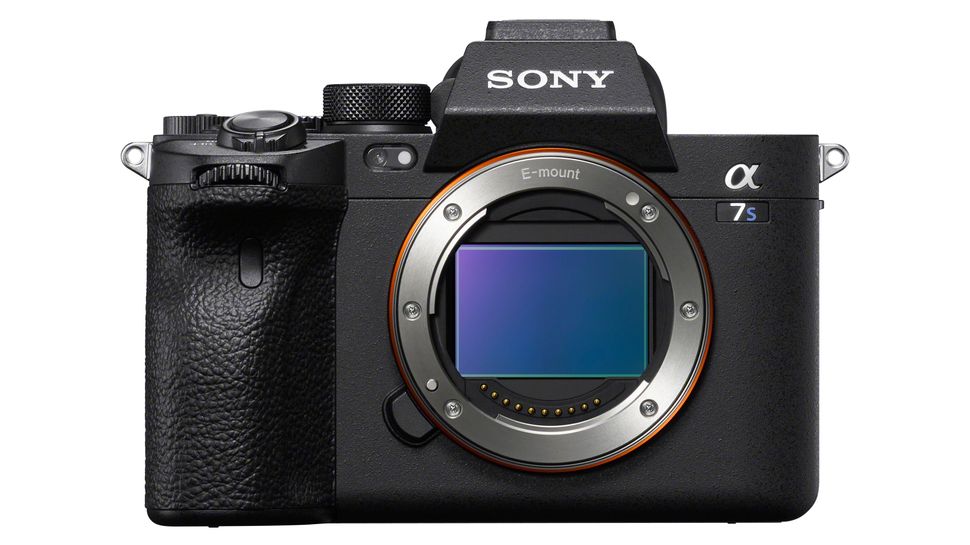 Sony A7S Mark III price and availability
The Sony A7S Mark III will go on sale in September 2020 at a price of $3499 / £3799 / AU$5,999. That puts it right up against the 6K Panasonic Lumix S1H and 8K Canon EOS R5, so it really is going to have to be the best 4K camera ever.
• US: Pre-order the Sony A7S III at Adorama
• US: Pre-order the Sony A7S III at B&H Photo
• UK: Pre-order the Sony A7S III at Wex Photo Video
• AU: Pre-order the Sony A7S III at CameraPro
Read more:
• The best Sony cameras
• Best 4K cameras for filmmakers
• Best vlogging cameras
• Best cinema cameras