Sony has announced that it has been hit by production problems, and is facing stoppages for a number of cameras – which has caused orders to be suspended for certain models.
Among the affected products are popular mirrorless cameras like the Sony A6100 and upmarket action and vlogging cameras such as the Sony RX0 II – both of which are likely to be among the best Christmas gifts for photographers as we hit the festive season.
It appears that the production issues are related to supply shortages caused by the fire at major Japanese components supplier. AKM Semiconductor, based in the Nobeoka in Japan's Miyazaki Prefecture, is one the world's largest manufacturers of integrated circuits and digital-to-analogue convertors, but saw its factory destroyed in a fire that raged for three days.
It appears that the digital-to-analogue convertors were related to audio recording, and capturing digital audio for video encoding. As such, the devastating fire has hit the audio industry particularly hard – but obviously cameras with video functionality will also be affected.
"It's probably the most disruptive event in my 40 years of audio industry experience," John La Grou, CEO of Millennia Media, told Pro Sound News. "Devastating is not too strong a word. Can 2020 get any worse?"
For its part, Sony has made an official statement noting that it is experiencing delays, and outright order suspensions, for specific products:
Sony A6100 (delays)
Sony RX0 II (suspended)
Sony Handycam FDR-AX45 (suspended)
Sony Handycam HDR-CX680 (suspended)
Sony FDR-X3000 / X3000R Action Cam (suspended)
Sony HDR-AS300 / AS300R Action Cam (suspended)
Sony's official statement (as spotted by Sony Alpha Rumors) is below.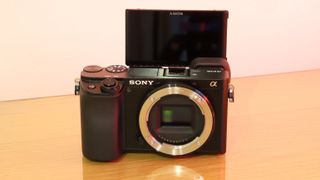 "Notice and apology for supply of digital imaging products
Dear customers
Thank you for your continued patronage of Sony products.
In the digital imaging category (Cyber-shot, α, Handycam, Action cam), it is expected that some models will not be able to supply enough to meet the demand due to the problem of parts supply, so it will take a while until the product is delivered. It may take some time.
[Products that take time to deliver]
-Digital SLR cameras: α6100 series
In addition, for certain models with tight supply, we have decided to suspend the acceptance of orders from distributors to us and the acceptance of orders from customers at the Sony store after December 3, 2020. It was. Regarding the resumption of order acceptance, we will consider it while observing the status of parts supply, and will inform you separately on the product information page.
[Products subject to order suspension]
・ Digital video camera: FDR-AX45, HDR-CX680
・ Action cam: FDR-X3000 / X3000R, HDR-AS300 / AS300R
・ Digital still camera: DSC-RX0M2
We deeply apologize for any inconvenience caused to our customers."
Read more:
Sony A6100 review
Best Sony cameras
Chip fire may spoil the bonanza for Sony, Nikon & Canon