You may have noticed that it's been a big year for mirrorless camera lenses. Most of the stories circulate around the Canon RF system, but Sony E lenses have been coming thick and fast, and the Panasonic L mount ecosystem has been building nicely.
July was all about the Nikon Z system, though, with the announcement of two new 'trinity' lenses, the Nikkor Z 14-24mm f/2.8 S lens and Nikkor Z 70-200mm f/2.8 S, and a new Nikkor Z 24-50mm f/4-6.3 ultra-compact standard zoom.
August was very busy, and a good month for telephoto fans. One highlight was getting two 100-400mm lenses in for review – the Olympus M.Zuiko 100-400mm f/5.0-6.3 IS for MFT cameras and the full frame Sigma 100-400mm f/5-6.3 DG DN OS | C.
September carried on the telephoto theme, this time for Canon RF owners! Amidst all the other lens news, we reviewed the Canon RF 600mm f/11 IS STM, Canon RF 800mm f/11 IS STM and the Canon RF 100-500mm f/4.5-7.1L IS USM.
• All the new lenses of 2020: part 1
• All the new lenses of 2020: part 2
• All the new lenses of 2020: part 4


July 2020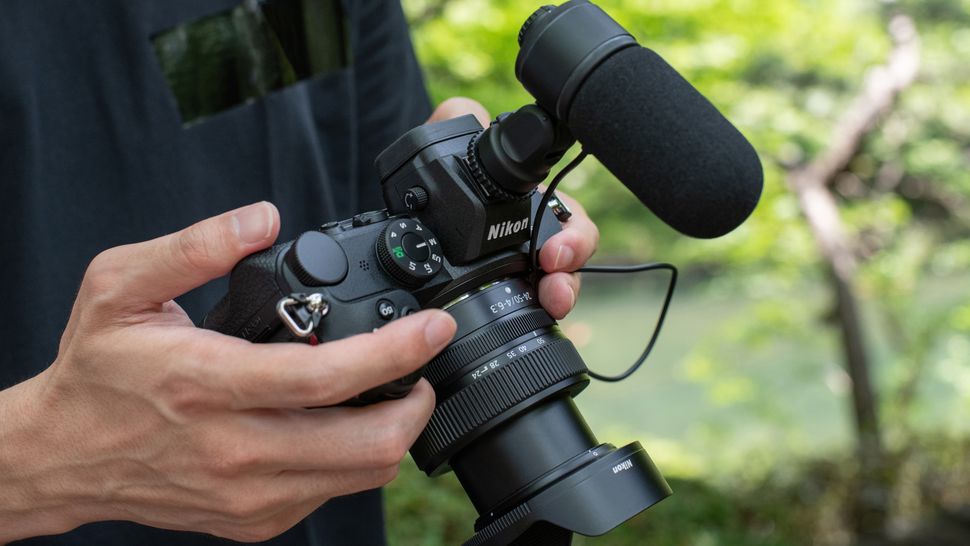 In July 2020 there was A LOT of lens news. Let's kick off with Nikon, which was really getting its Nikkor Z lens system rolling. First up was the news that Nikon would be releasing a Nikkor Z 14-24mm f/2.8 S lens later in the year. This would join the existing retracting 14-30mm f/4 lens, but be designed for professionals as part of the now compulsory 'trinity' of fast f/2.8 zooms that any serious camera system must have.

Also confirmed was the Nikkor Z 70-200mm f/2.8 S, which would arrive in late August and would be a second' trinity lens.

Nikon's third lens announcement, however, was quite different. There would be a $399 Nikkor Z 24-50mm f/4-6.3, which would be the "shortest and lightest full-frame mirrorless zoom". Nikon already made a compact retracting 24-70mm f/4 zoom for the Z6 and Z7, but this was designed to be the perfect partner for the new, lower cost, Nikon Z5, launched this very month.

So now you'll have noticed that we are three paragraphs into July and we haven't mentioned Canon once. Well, get ready.
So to kick off, Canon announces the Canon RF 85mm f/2 Macro IS STM, which is interesting straight away. It's an 85mm prime, but instead of going for widest aperture the world has ever seen and the handling of a bucket full of concrete (apologies to the RF 85mm f/1.2), Canon has gone the other way, with a more modest aperture, more modest pricing and an useful-looking macro capability. Hmm.

Equally surprising are the new Canon RF 600mm f/11 and RF 800mm f/11 lenses. No, that's not the minimum aperture – it's the ONLY aperture. How could such a slow telephoto possibly have any practical use, we asked ourselves. It might not on a DSLR (we answered), but on a mirrorless camera with sensitive AF and an EVF with auto gain, then why not?

We do like the look of the Canon RF 100-500mm F4.5-7.1L IS USM announced this month, as it looks like a really useful 5x supertelephoto. We also get news, though, that Canon's new RF teleconverters don't work with the RF 70-200mm f/2.8. They work with the 600mm and 800mm f/ll lenses, together with the new RF 100-500mm, but not Canon's pro 70-200mm telephoto. Odd.

We had one more Canon story before we finally, FINALLY, moved on, with a list of 5 lenses that get 8 stops of stabilization on the Canon EOS R5 and R6. The IBIS is a big story for these cameras and you get silly levels of (claimed) stabilisation if you use them with stabilised lenses.
So now, at last, it's time for Sony fans to get a look-in. There was only one Sony story this month, but it was a big one. First, the Sony FE 12-24mm F2.8 GM is announced. This joins the Sony FE 12-24mm f/4, which we love, but this one is an f-stop faster and has G Master optics. We guessed it would be a superb lens for those who could afford it.

But we didn't have to guess for long, because WE GOT ONE. You'll have to read our Sony FE 12-24mm f/2.8 G Master review to find out what we thought of it, but we will give you a clue. It's pretty good (*understatement alert).

In other news this month, Laowa announces L-mount compatibility for six of its lenses, and the Meike 3.5mm f/2.8 circular fisheye is officially revealed and we ask if this is the widest lens ever (on account of not being entirely sure). Tokina revives the mirror lens with the Tokina SZX Super Tele 400mm F8, due in August, and Olympus bounces back with a new lens roadmap, webcam software and more.

So, you'll have noticed that we only published one lens review this month? Well get ready for August...
Lens reviews in July 2020
• Sony FE 12-24mm f/2.8 G Master review
August 2020
Only Leica would ressurrect a 50-year-old Leica Noctilux M 50mm f/1.2 vintage lens design and then charge $10,000 for it. But that's nothing. Original versions were selling at four times this price at auction. This lens has a legendary status and was expensive even in its day, using two aspherical surfaces that, back then, had to be ground out of glass blocks the hard way, and not simply molded in machines.

Also exotic, but in focal range rather price, was the patent for a Tamron 18-500mm megazoom that wass spotted by the rumor sites this month. It may never happen, of course, but companies don't usually patent designs they don't intend to make.

Still on the subject of patents, we also spotted one for a new Canon RF 70-200mm f/4L IS USM constant aperture telephoto. This would, we presume, be a smaller, lighter and more affordable alternative to the f/2.8 version, so we definitely look forward to that. And speaking of the devil, we published a Canon RF 70-200mm f/2.8L IS USM review that very same month.

Meanwhile, it's already been a pretty good year for Sony and L-mount users, but it gets better, with the announcement of a new Sigma 85mm f/1.4 DG DN Art for E and L mount full frame cameras. It's redesigned for mirrorless systems and isn't just a rehash of the existing DSLR lens – it's also just 55% of the weight.

And sticking with Sigma, we published our Sigma 100-400mm f/5-6.3 DG DN OS | C review, another Sigma lens redeveloped for Sony E and Panasonic L mount cameras. We weren't thrilled that it cost a bit more than the DSLR version, but it is pretty compact and portable for a full frame lens with this range.
That was not the only 100-400mm lens to hit the lab this month. We also reviewed the Olympus M.Zuiko 100-400mm f/5.0-6.3 IS, a lens with the same focal range as the Sigma (and even the same aperture range) but a very different effect. Because this is a Micro Four Thirds lens, there's a 2x crop factor to take into account, so this actually equates to a 200-800mm f/5-6.3. Just one more reminder that these MFT sensors have a long, long reach with telephotos.

Laowa, busy as ever, kept us on our toes in August too. First, it announced its first ever cine lens, the Laowa 25-100mm T2.9 zoom for Super35 cameras and to be available in Arri PL, Sony E or Canon EF mounts, with a 1.4 and an anamorphic converter to follow. We also got our hands on a sample of the Laowa 50mm f/2.8 2X Ultra Macro APO for review.

Laowa is well known for producing practical and affordable lenses, but lens maker Meike revealed two optical bargains this month. The Meike 85mm f/1.8 AF DSLR lens is for full frame cameras, it has autofocus, and we were told it would cost less than $200! While you have your wallet out, Meike also revealed the APS-C mirrorless Meike 25mm f/1.8 lens would now come in a Nikon Z mount – and still cost less than $75.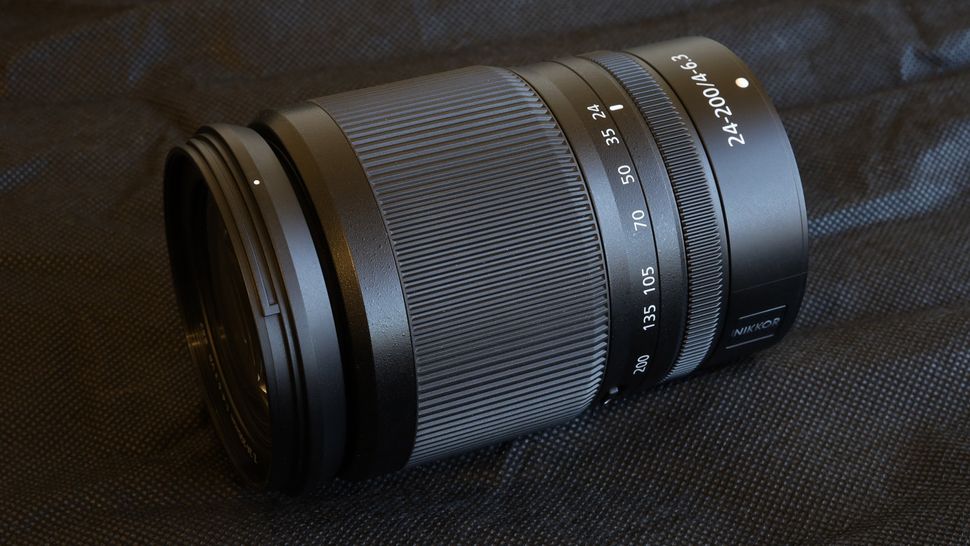 This was a busy old month for lens reviews. We finally got our hands on the long-awaited Nikkor Z 24-200mm f/4-6.3 VR superzoom lens for Nikon Z cameras and found it extremely good for a lens of this type. Better still, we also got hold of the big and pricey Nikkor Z 70-200mm f/2.8 VR S. Was it any good? Oh, you bet!

We had some good news for L-mount fans too, as we published our Panasonic LUMIX S PRO 16-35mm f/4 review – an important lens for the L-mount system. We also got hold of the new Fujinon GF30mm F3.5 R WR – a nice lens but (is it just us?) – a bit everyday, especially with that modest f/3.5 maximum aperture.
Lens reviews in August 2020
• Canon RF 70-200mm f/2.8L IS USM review
• Fujinon GF30mm F3.5 R WR review
• Laowa 50mm f/2.8 2X Ultra Macro APO review
• Nikon Z 24-200mm f/4-6.3 VR review
• Nikon Z 70-200mm f/2.8 VR S review
• Olympus M.Zuiko 100-400mm f/5.0-6.3 IS review
• Panasonic LUMIX S PRO 16-35mm f/4 review
• Sigma 100-400mm f/5-6.3 DG DN OS | C review
September 2020
If you own a Canon DSLR you might be a bit fed up with all the lens news in 2020, as everything, EVERYTHING, is about the mirrorless RF mount. That didn't change in September, because...

This is the month we got our hands on review samples of the Canon RF 600mm f/11 IS STM and Canon RF 800mm f/11 IS STM telephoto primes. The fixed f/11 aperture sounds like an ISO nightmare but actually worked out fine in regular daylight and we were secretly quite impressed by their combination of size, price and performance. And a bit weirded out by the whole f/11 thing, even so.

But then we got back to normality with our Canon RF 100-500mm f/4.5-7.1L IS USM review. That's a really good 5x telephoto zoom range, and this lens worked really well on the EOS R5 and EOS R6 – but not so well on the older EOS R and EOS RP cameras.

We also got wind of a new Canon RF 50mm f/1.8 that might be on its way soon, plus a possible Canon RF 24-70mm f/4 L. The RF lens system is pretty well packed with premium-priced lenses, so a more modest 50mm prime would be welcome, and while the 24-70mm f/4 was only at the patent stage, a cheaper constant aperture standard zoom would be welcome too.

September brought just one more Canon RF story (phew), as Laowa announced three new ultra-wide cine lenses for the RF mount – the Laowa 9mm T2.9 Zero-D (Super35 format), Laowa 15mm T2.1 Zero-D and Laowa 12mm T2.9 Zero-D (full frame).
There was more to come from the ever-busy Laowa, with the announcement of a new Laowa 14mm f/4 FF RL ZERO-D for Canon RF, Nikon Z, Sony FE and L mounts. At the same time we got hold of the even wider Laowa 11mm f/4.5 FF RL lens for review, also for full frame mirrorless. Our verdict? Nicely made, small as anything, though a bit soft in the corners.

There were lots more lens announcements in September. Tamron showcased the Tamron 70-300mm f/4.5-6.3 Di III RXD, another lens for full frame Sony E-mount cameras, and one which Tamron claimed was the smallest and lightest 70-300mm lens yet for this camera. It's good times for Sony owners right now, as Sony had its own announcement – a new LA-EA5 adaptor for mounting old A-mount lenses on E-mount bodies, and with better AF compatibility than previously.

Sigma announced a new 105mm f/2.8 DG DN Macro lens for full frame Sony E and Panasonic L mount cameras, but there was bigger news from Nikon as it officially announced the new Nikkor Z 50mm f/1.2 S and Nikkor Z 14-30mm f/2.8 S. Both are highly significant in their own way. The 50mm f/1.2 shows that Canon isn't the only full frame mirrorless maker that can make f/1.2 primes, and the 14-30mm f/2.8 completes Nikon's line-up of 'trinity' f/2.8 pro zoom lenses.
In other news, Meyer Optik Görlitz announced a classy-looking Trioplan 50mm f/2.8 II prime, the new Mitakon Zhongyi Speedmaster 17mm f/0.95 for MFT cameras became the fastest prime lens available for this format (we think), and we decided the hand-built MS Optics Apoqualia-II 28mm f/2 was probably the most beautiful lens ever made.

And then, at last, we got our hands on the Fujinon XF50mm F1.0 R WR for just a couple of days. Not long enough to do lab tests, alas, but long enough to discover an almost Leica look to wide open images, with beautiful bokeh and beautiful handling too. This is not an outlandishly expensive technical exercise like the Nikon Noct (sorry, Nikon). We discovered that this is a practical everyday lens that's not cheap but is still realistically priced, and offers a full frame look on an APS-C sensor.
Lens reviews in September 2020
• Canon RF 600mm f/11 IS STM review
• Canon RF 800mm f/11 IS STM lens review
• Canon RF 100-500mm f/4.5-7.1L IS USM review
• Fujinon XF50mm F1.0 R WR hands on review
• Laowa 11mm f/4.5 FF RL review
• All the new lenses of 2020: part 1
• All the new lenses of 2020: part 2