Zhongyi Optics have officially announced their new Mitakon Zhongyi Speedmaster 17mm f/0.95 super-bright prime lens for Micro Four Thirds compatible cameras. If you own an Olympus or Panasonic camera this could be the ideal lens for capturing indoor settings, at weddings and events for example, street photography, or even for environmental portraits.
Offering a roughly 35mm angle of view when mounted on a Micro 4/3 body, the new optic offers a popular perspective for these genres, since 35mm is traditionally the focal length of choice for professionals working in these genres.
• Read more: Best Micro Four Thirds lenses
Much like the company's own 25mm f/0.95 the 17mm stablemate provides an exceptionally wide aperture, providing access to highly restricted depth-of-field. This allows backgrounds to pushed almost completely out of focus, without the noticeable perspective compression introduced by a telephoto focal lengths such as a 200mm f/2.8.
The lens can focus as close as 30cm (11.8 inch) which enables the shallow DOF to be fully exploited, while the 8-bladed aperture creates attractive rounded out of focus highlights, for a smooth bokeh. The aperture is also stepless, meaning the photographer has full control over the f/stop, while also enabling smooth adjustment when shooting video.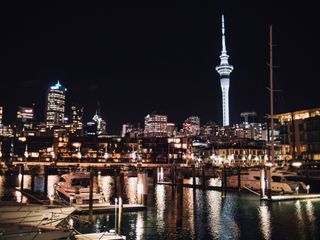 Other specifications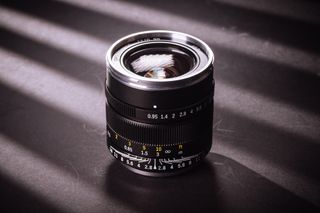 Lens type: Manual Focus
Max f/stop: f/0.95
Min F/stop: f16
Mount: M43
Angle of view: 63°
Minimum focus distance: 30cm (11.8")
Weight: 461g (0.92 lb)
Dimensions: Ф72.7 x 65.4 mm
Color: Black
Filter thread: 58mm
The lens features an optical system comprising 12 elements in 9 groups, and makes use of an Extra-low dispersion element and 4 High Refractive index elements, for superior convergence of light along high contrast edges and reduced Chromatic Aberration.
Zhongyi make a point of stating that the 17mm demonstrates superior sharpness across the frame, even when shooting wide open at f/0.95. Lens dimensions are diminutive at 65.4mm long and weighing only 461g (0.92 lbs). This makes it one of the smallest f/0.95 lenses in the world.
The Mitakon Zhongyi Speedmaster 17mm f/0.95 is available to pre-order from Amazon and B&H Photo Video and is priced at $399.
Read more
Best Micro Four Thirds lenses: lenses for Olympus and Panasonic
Best lens for portraits: our pick of the best 85mm lenses right now
5 hottest new lenses according to Amazon