The Meike 3.5mm f/2.8 circular fisheye lens has been officially announced for Micro Four Thirds cameras. This ultra wide angle lens has a mind-bogglingly wide 35mm equivalent focal length of just 7mm – making it one of the very widest commercially available lenses ever made (if not the widest).
This circular fisheye lens will be manual focus only and compatible with most Micro Four Thirds cameras from Olympus and Panasonic, including the Olympus OM-D E-M1 and the Panasonic Lumix GH5. It'll also feature a manual focus ring and an aperture adjustment ring to give you full manual control over your photos.
• Read more: Best Micro Four Thirds lenses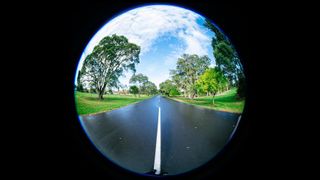 The lens is constructed with 10 elements in seven groups and it has an aperture range of f/2.8 to f/16 and a focal range of 0.095m to infinity. The Meike 3.5mm f/2.8 also has a minimum focusing distance of only 3.5mm, which means you get impressively close to your subject to capture your fisheye photos.
The lens has nano-technology multi-layer coating, which will help enhance color, reduce glare and prevent ghosting. The lens is also incredibly light, weighing in at just 190g.
This 220º field-of-view lens is also particularly budget-friendly, as you can buy it on the Meike website for just $159.99 / £129.20.
Read more
Best fisheye lenses in 2020
Best camera lenses to buy in 2020: Here's everything you need to know
Best pancake lenses for Canon, Nikon and more