The Fujinon GF30mm F3.5 fills a gap between the very wide GF23mmF4 (18mm equivalent) and the mildly wide GF45mmF2.8 (36mm equivalent). It's a useful wideangle prime that the GFX system did need.
Indeed, Fujifilm deserves proper credit for steadily building up its medium format GF lenses into a proper professional system. With the addition of the GF30mm F3.5, there are now eight prime lenses, three zooms and a teleconverter, covering a focal range of 23-250mm, or roughly 18-200mm in full frame camera terms – or 350/277mm if you included the GF1.4X TC WR teleconverter on the GF250mF4 R LM OIS WR.
Specifications
Mount: Fujifilm GF
Lens construction: 13 elements in 10 groups
Angle of view: 84 degrees
Diaphragm blades: 9
Minimum aperture: f/32
Minimum focusing distance: 0.32m
Maximum magnification ratio: 0.15x
Filter size: 58mm
Dimensions: 84x99.4mm
Weight: 510g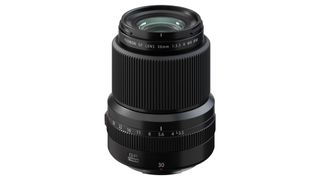 Key features
The GF30mm F3.5 is equivalent to a 24mm lens in full frame camera terms. That's a standard 'wideangle' focal length that every photographer likes to have (28mm just doesn't seem quite wide enough).
Its f/3.5 maximum aperture is pretty tame by regular standards, but this is a medium format camera, where you just don't get the ultra-fast primes of full frame systems.
There's very little to say about this lens beyond that. Fujifilm has aimed for maximum edge-to-edge image quality, in a light and portable lens (by medium format standards) with a weather-resistant construction. You don't get a focus distance scale, but you do get a click-stop aperture ring.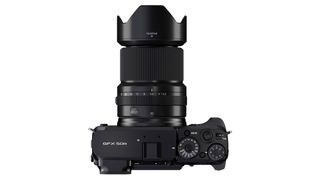 Build and handling
The length and profile of this lens are curious. It's reminiscent of the (obviously smaller) 23mm f/2 X-mount lens, with a longer barrel than you would expect and a tapered profile with a narrowing front end.
The GF30mm F3.5 is 99.4mm long. That's longer than the GF45mm, 50mm and 63mm primes and almost as long as the ultra-wide GF23mmF4. It's not a problem, as such, and it is quite a light lens at just 510g, but just seems an odd shape. One upside, though, is that it takes 58mm filters – that's a size shared with some APS-C and full frame lenses, and commendably small for a medium format lens.
The build quality is first rate, as with other GF lens. The focus ring is smooth and nicely weighted and the aperture ring's click stops have just the right degree of firmness.
Performance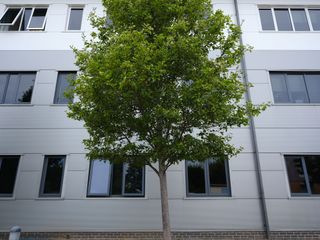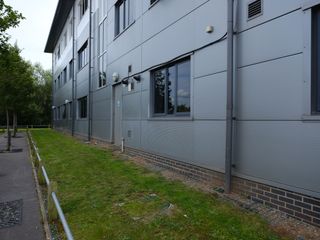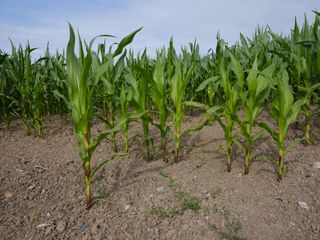 The autofocus seemed smooth and rapid, but we were testing the GF30mm F3.5 on a GFX 50R, which is the limiting factor here, with its somewhat sluggish contrast-based AF, so we don't yet know how speedy and responsive it would be on a GFX 100.
Our real-world samples extremely good definition. If you look very closely at detailed subjects it's possible to see a very slight drop in detail at the edges, which is born out by the lab tests, but you really have to be looking for it and visual impression is of complete edge to edge sharpness. There is no visible distortion and no obvious color fringing, even when photographing leaves against a bright overcast sky, though Fujifilm's inbuilt lens corrections can no doubt claim some credit for this.
Lab results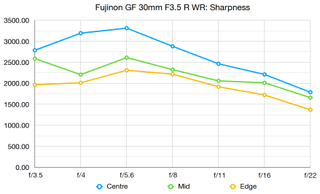 The Fujinon GF30mm F3.5 shows excellent center sharpness, peaking at f/4 and f/5.6. The edge and corner sharpness figures are lower, but still very good. We expect to see significant drop-off away from the center of the image with any lens, but the Fujinon holds up well.
Resolution is tested using Imatest SFR charts and software, and quoted as line widths/picture height, a widely accepted standard of resolution measurement that's independent of sensor size.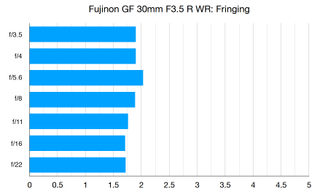 Color fringing is very well controlled, and while it is measurable in lab testing it's all but invisible in real world shots. It's also pretty consistent across the aperture range. Color fringing is tested using Imatest test charts and analysis software and measured in pixels.
The Fujinon GF30mm F3.5 recorded a value of 0.2 in our distortion test, also carried out using Imatest charts and analysis software. This is very low and, while measurable in the laboratory, is difficult to see in real-world images.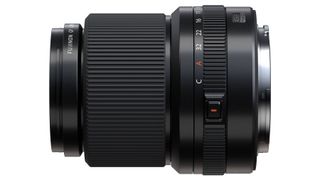 Verdict
The Fujinon GF30mm F3.5 fills a gap in the Fujifilm medium format lens range, offering a popular 24mm equivalent wide-angle focal length. It's a shame Fujifilm couldn't stretch to an f/2.8 design, but the f/3.5 aperture does keep the weight down and, we presume, the cost, though this is still far from being a budget lens.
Read more:
• Fujifilm GF lens roadmap
• Best medium format cameras
• Best professional cameras
• Best Fujifilm cameras