We've all seen the massed ranks of off-white Canon super-telephoto lenses at sporting events around the world. Primes like the EF 600mm f/4L IS III USM are hulking beasts, nearly half a metre in length and tipping the scales at over 3kg. By stark contrast, the new brace of Canon RF 600mm f/11 IS STM and Canon RF 800mm f/11 IS STM primes for EOS R-series mirrorless cameras offer a very different experience. They have a clever retractable design and the smaller of the two lenses shrinks to just 200mm for stowage. It's still a relatively short at 270mm when fully extended for shooting. With DO (Diffractive Optics), based on Fresnel technology, and a relatively narrow f/11 aperture rating, it's also a slimline lens at 93mm, and comparatively lightweight at 930g. A further attraction is that it's much more affordable to buy. Indeed, you could buy 17 of these lenses for the price of one EF 600mm.
Specifications
Mounts: Canon RF
Autofocus: Yes
Image stabilization: Yes
Lens construction: 10 elements in 7 groups
Angle of view: 4 degrees
Diaphragm blades: None
Minimum aperture: f/11 (fixed aperture)
Minimum focusing distance: 4.5m
Maximum magnification ratio: 0.14x
Filter size: 82mm
Dimensions: 93x200/270mm
Weight: 930g
Key features
Super-telephoto primes are typically big, heavy and very expensive. In fact, most of Canon's RF lenses for its mirrorless full-frame cameras are quite large and heavy, so the RF 600mm offers some light relief. The design concept focuses on downsizing and keeping the weight off. For starters, the lens has a relatively narrow f/11 aperture rating. That's not such a limiting factor as you might think, however, because autofocus still works flawlessly with the Dual Pixel AF sensor-based autofocus systems of EOS R-series cameras. The aperture is also fixed, so there's no need for a diaphragm and the associated electromagnetic control system. Again, that's not necessarily a bad thing. If you've got a telephoto lens with a widest available aperture of f/11, you're not likely to feel the need to stop down to an even narrower aperture.
Next up in the compact-conscious feature list is the use of Canon's 'Diffractive Optics'. This relies on Fresnel technology in which optical elements incorporate a number of concentric circular ridges. They're historically used to focus the light from lighthouse projectors and stage lighting, but also enable downsizing in telephoto lenses. Indeed, Canon has used DO optics in previous lenses for its DSLR cameras, as has Nikon with its similar PF (Phase Fresnel) lenses. As well as reducing the diameter of the lens, this type of element can also reduce chromatic aberrations.
For compact stowage, the lens features a retractable design. A simple locking ring at the rear enables you to unlock the mechanism, pull the barrel out to its operating position, then lock it in place. The lens grows from 200mm to 270mm in the process, but remains remarkably short and slim for a 600mm lens.
Autofocus is courtesy of a lead-screw type STM (Stepping Motor) system. Not quite as compact as the gear-type STM motors found in some of Canon's smallest lenses, this larger type is faster and even quieter, being virtually silent in operation.
Build and handling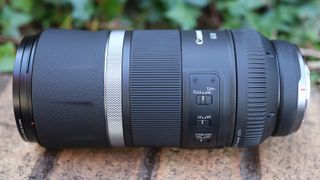 Build quality is definitely 'consumer' rather than 'professional' grade, reflected in the price of the lens. As such, there are no weather-seals and, typical of Canon's non-L-series lenses, you need to buy the lens hood (ET-88B) separately, at a cost of around £58/$50.
Autofocus comes complete with a range limiter switch, with locks out the closer focusing range between 4.5m and 12m. Manual focusing is available via a high-precision electronically coupled focus ring. Just in front of this, there's a separate control ring which you can assign to various functions like shutter speed, exposure compensation and ISO value.
With handheld and even tripod-mounted shooting, camera-shake is an ever-present danger with super-telephoto lenses. This one comes with a 5-stop optical image stabilizer that works a treat on EOS R and RP cameras, and is further enhanced when working in conjunction with the in-body stabilizers of R5 and R6 cameras.
The lens is easily lightweight enough for prolonged handheld shooting but also has a tripod/monopod socket built into the barrel. Unlike conventional tripod mounting rings associated with most super-telephoto lenses, this one is a fixed, low-profile socket. You therefore can't rotate the lens within a collar for use in portrait orientation. Even so, the socket enables a good balance for shooting with a tripod or monopod in landscape orientation.
Performance
We tested the lens on EOS RP and top-flight EOS R5 cameras. Autofocus proved to be quick and unerringly accurate, as well as being able to make good use of the R5's advanced tracking capabilities. The image stabilizer lived up to its billing and, even on the EOS RP, we were able to get consistently sharp handheld shots at 1/30th of a second, and a pretty good hit rate at just 1/15th of a second.
Image quality is impressive in all respects, with very pleasing sharpness and contrast. Chromatic aberrations and distortion are negligible, even with in-camera corrections switched off. Resistance to ghosting and flare is also pretty good, although you really do need to invest in the 'optional' ET-88B hood that's sold separately.
Sample images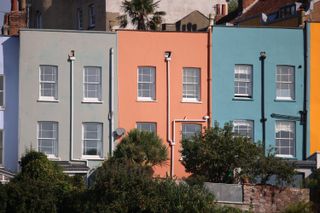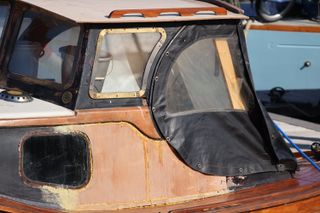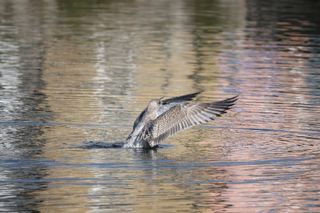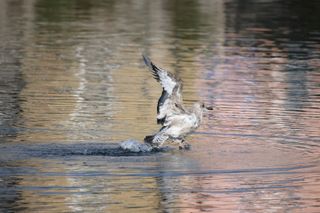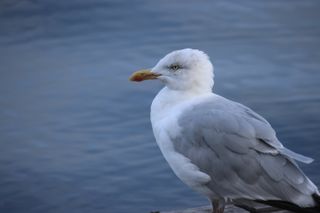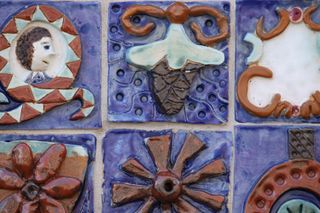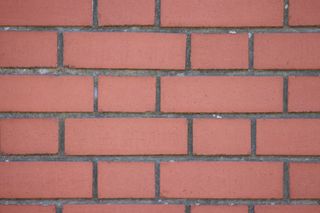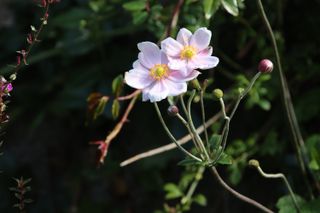 Lab tests
Sharpness:
The sharpness scores in the two graphs below are produced by shooting a monochrome test chart covered in multiple sharp boundaries between black and white. This image is then assessed by specialist software, with the extent of blur on the contrast boundaries at the centre, mid and edges of the image converted into a spatial frequency value to determine how many line widths per picture height the lens is capable of resolving. A higher spatial frequency corresponds to a greater number of finer lines over a given distance that the lens can resolve - this number is the sharpness score.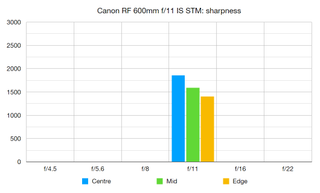 Sharpness is quite good right across the image frame, however we were expecting better centre-frame sharpness, given this is a fixed focal length and fixed aperture optic which has therefore been optimised for prime performance at these settings. We tested the lens on an EOS R5 to coax out maximum sharpness, so to achieve less than 2000 lw/ph centre sharpness is somewhat disappointing. For comparison, a Canon RF 70-200mm f/2.8L IS USM zoom lens scores substantially higher from f/2.8 to f/8 throughout its focal range.
Fringing: 1.42
The chromatic aberration scores are calculated using the same chart we use for measuring sharpness. This time the processing software assesses the sharp black-white contrast boundaries and determines the width in pixels of the colour fringe that divides black from white - the larger the width of the fringe, the greater - and worse - the fringing score. A score below 1 indicates fringing so negligible that it's unlikely to be noticeable in real-world shooting. A poor result is anything above 3, and denotes fringing that could well be distracting when viewing shots at full size.
The RF 600mm 1/11 produces negligible color fringing, but it might be slightly noticeable in high-contrast scenes when viewing with close scrutiny. Bear in mind that we assess fringing with all in-camera lens corrections disabled, so this score is a worst-case scenario.
Distortion: 0.76
At the top and bottom of our lens test chart are horizontal black bars that run its full width. A lens that bulges these lines towards the edges of frame produces barrel distortion, the degree of which is indicated by a negative score. Shrinking (pincushion) distortion, usually produced by a telephoto lens, produces a positive score. The higher the number - positive or negative - the greater the distortion. A score of zero indicates no distortion.
The RF 600mm f/11 produces minimal pincushion distortion that should not be visible in real-world shooting unless you shoot very geometric subjects.
Verdict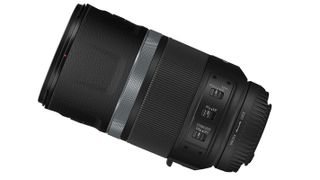 Most photographers using DSLRs wouldn't find a 600mm f/11 lens remotely attractive but this new super-telephoto prime works very well on Canon's mirrorless full-frame cameras. With its impressive image quality, fast and accurate autofocus, and high-performance stabilization, it's certainly not short on performance. The physically small size and light weight of the lens makes it excellent for handheld shooting and, overall, it's a great choice for wildlife and sports photography, or any time you can't get as close to your subject as you might wish. It's also refreshingly affordable for an ultra-telephoto prime and great value at the price.
Read more:
The best Canon telephoto lenses
The best budget telephoto lenses
The best lenses for bird photography
The best monopod: the perfect support for telephotos and low light