The Laowa 11mm f/4.5 FF RL is the latest in Venus Optics' long line of exotic lenses. This ultra wide-angle offers an impressive 126° angle of view for full-frame mirrorless cameras, in an optic that's just 63.5mm long and weighs just 254g.
This affords full-frame shooters the kind of extreme focal length that's typically reserved for crop sensor systems, even among the very best wide-angle lenses – though, it doesn't boast the manufacturer's Zero-D designation, meaning that distortion isn't as well controlled as something like the Laowa 15mm f/2 Zero-D.
Like all Laowa lenses it's also fully mechanical, with no electrical contacts to communicate EXIF data or facilitate aperture or autofocus control, so this is a completely manual optic.
So is this a must-have lens, small enough that everyone can keep an ultra-wide in their camera bag, or is it a niche within a niche? Let's put it through its paces…
Specifications
Mount: L-mount (tested), Leica M, Sony FE, Nikon Z
Full frame: Yes
Autofocus: No
Image stabilization: No
Lens construction: 14 elements in 10 groups
Angle of view: 126°
Diaphragm blades: 5
Minimum aperture: f/22
Minimum focusing distance: 0.19m
Maximum magnification ratio: 0.1x
Filter size: 62mm
Dimensions: 63.5 x 58mm
Weight: 254g
Key features
If you've ever used full-frame ultra-wides before, you'll know that they are typically big, bulky, awkward things. Not so the Laowa 11mm, and this is undoubtedly the biggest selling point: this lens is positively diminutive.
To put into perspective how small it is, it's about the same size as a prime lens for Micro Four Thirds cameras – a truly pocket-sized 63.5 x 58mm, weighing a ludicrously light 254g. And herein lies the main advantage of this lens (one that may override its numerous disadvantages): it is so small that you won't have to think twice about taking it with you.
Consider your typical ultra-wide, which is such a beast that you have to make a conscious and deliberate decision to shoot something in order to justify packing it in your bag. But how many times have you been on vacation, or on a street walk, and spotted a beautiful building, scene, or ceiling and just wished you'd brought that lens with you?
The Laowa 11mm literally fits in your pocket, or in the corner of your camera bag, so you can always have an ultra-wide with you. That being the case, this could also make it an appealing lens for those looking to dabble in architectural or landscape photography who don't want to lug around a load of bulky glass.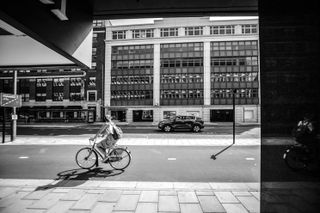 Build and handling
The Laowa 11mm f/4.5 FF RL boasts excellent build quality. Its metal construction has enough weight to give it balance and substance, and you wouldn't worry about it rolling out of your camera bag and taking a knock – it's a very solid optic.
While the aperture ring only has six stops, they're spaced somewhat awkwardly apart (with f/16 disguised as a "•" just before f/22), but they're all clicked so that you know when you've fully stopped up or down.
The focus ring is just the right amount of smooth, with about 90° of throw and enough resistance to give you the granular control you need. It also boasts a Leica-like focus tab, which is genuinely useful for manual focus – the more you use the lens, the more you'll learn what "time" to position the tab (like hands on a clock face) to achieve a zone of focus.
This isn't a weather sealed lens, but it does feature an integral lens hood – one that accommodates lens filters, enabling you to screw in your existing 62mm filters. That said, it's a tight fit and actually attaching or removing filters is a fiddly affair – and space is so tight that you won't be able to use step-up rings.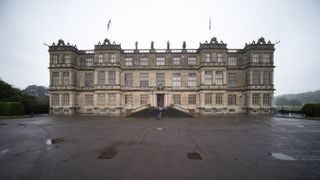 Performance
We tested an M-mount version of the Laowa 11mm f/4.5 on a Leica M10 – and while rangefinder coupling is supported, it goes without saying that this viewfinder is not the ideal way to use an ultra-wide lens. While live view and focus peaking made life much easier, this is definitely an optic that benefits from an electronic viewfinder!
We were very impressed by just how sharp the Laowa 11mm is in the center. With precise focus, subjects in the middle of the frame can be captured with pin sharpness even wide open at f/4.5. Unsurprisingly, though, that sharpness drops off the further you get from the center – with corners becoming very soft and smeary.
Speaking of that f/4.5 aperture, you're obviously going to have to push either your ISO or your shutter speed unless you're using a tripod. This does impact its usefulness as a handheld walkabout lens, particularly as Leica M and Nikon Z cameras don't possess image stabilization, so you'll have to up the sensitivity. Of course, for tripod shooting – arguably where this lens is designed to be used – this isn't an issue.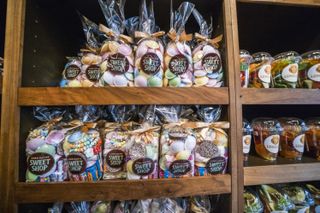 Something that definitely is an issue, though, is vignetting. The Laowa 11mm exhibits heavy vignetting at all apertures, and this is amplified if you add filters to the equation. Likewise there is significant ghosting and fringing, and enough distortion to be noticeable if not too problematic.
Certainly these characteristics can be corrected without too much difficulty in post production (and Laowa provides a correction profiled that does the work for you), but the fact remains that the corners of your images will be soft, dark and fringed until you fix them.
For this reason, the lens is actually most effective as an APS-C lens on Sony and Panasonic cameras when used in crop mode; shots benefit from the same excellent center sharpness, but avoid the worst of the ghosting, fringing, smearing and vignetting side effects.
Lab tests
Sharpness: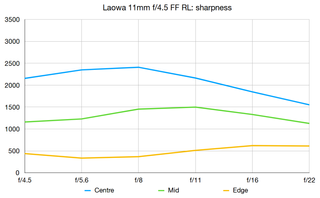 Centre sharpness is superb from wide open at f/4.5, right through to f/16. Being such a wide lens, shooting our large flat test chart at such close range will always produce poor corner sharpness results, as the distance between the lens and the corners of the chart is so much further than it is to the centre of the chart.
However it is somewhat disappointing that sharpness falls off as much as it does, even when making allowances for the inherent difficulties that ultra-wide lenses have with our test charts.

Fringing: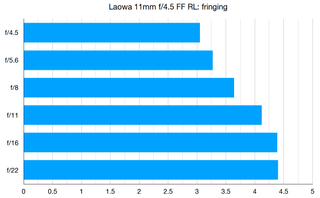 We measure chromatic aberration at the corners of frame where it's usually most visible. In the case of a lens as wide as the Laowa 11mm, fringing will tend to be more pronounced than when testing a longer lens, as the angle of light entering the lens relative to the camera's sensor plane is so extreme. This does help explain the rather high levels of fringing we encountered when lab testing the lens. Real world shooting shouldn't produce fringing so severe, but it is likely to be visible when shooting high contrast scenes.

Distortion: -3.12
Barrel distortion isn't as pronounced as you might expect from a full-frame lens this wide, but it is easily noticeable.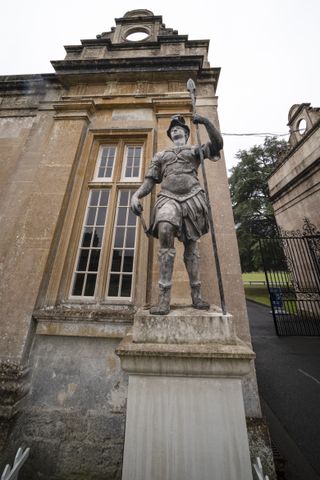 Verdict
The Laowa 11mm f/4.5 FF RL is incredibly small, lightweight and compact for such a crazy-wide lens. It is an ideal lens for landscapers, architectural photographers or interior shooters – especially those who want a smaller optic that they can always take with them, rather than being bogged down by a bulky lens that they're reluctant to pack for fear of not using.
That said, there are compromises to achieve the super-small form factor: the f/4.5 aperture means that you'll need to consider your exposure, while corner sharpness, vignetting, fringing and distortion are all issues – albeit issues that, aside from sharpness, can easily be fixed in editing.
Of course, larger (and pricier) lenses may not suffer said flaws – but since they are larger and heavier, you'll find yourself leaving them at home most of the time. Would you rather have a flaw-free lens that you seldom bring with you, or a lens with some mostly forgivable flaws that always fits in your camera bag?
The Laowa 11mm remains a feat of engineering, as ultra-wide lenses for full-frame cameras are not easy to make – and even less so, when they're this small! It's not an easy lens to to use, but it is a fun lens to use. If you've ever wanted to try your hand at dramatic wide-angle shots, this is a good place to start.
Read more:
Best wide-angle lens: ultrawide zooms that get everything in the picture
Best lenses for landscape photography
Best tilt-shift lenses