After the avalanche of lens launches in the first part of the year, we thought things might quieten down a little in the spring. But no, as new lenses were rumored, announced or sent for testing practically every day. There were some really good ones, too.
The Canon RF 24-105mm f/4-7.1 IS STM might not set the world alight with its specs or its ambitions, but it's the perfect low-cost, long-zoom kit lens for the Canon EOS RP, Canon's entry-level full frame mirrorless camera. We got our first look at the unique and ultra-practical, ultra-wide Panasonic Lumix S 20-60mm f/3.5-5.6 standard zoom, and the Tamron 70-180mm f/2.8 Di III VXD showed us that you don't have to pay G Master prices, or anywhere near them, for premium constant aperture Sony FE mount lenses.
• All the new lenses of 2020: part 1
• All the new lenses of 2020: part 3
• All the new lenses of 2020: part 4


April 2020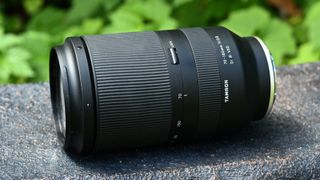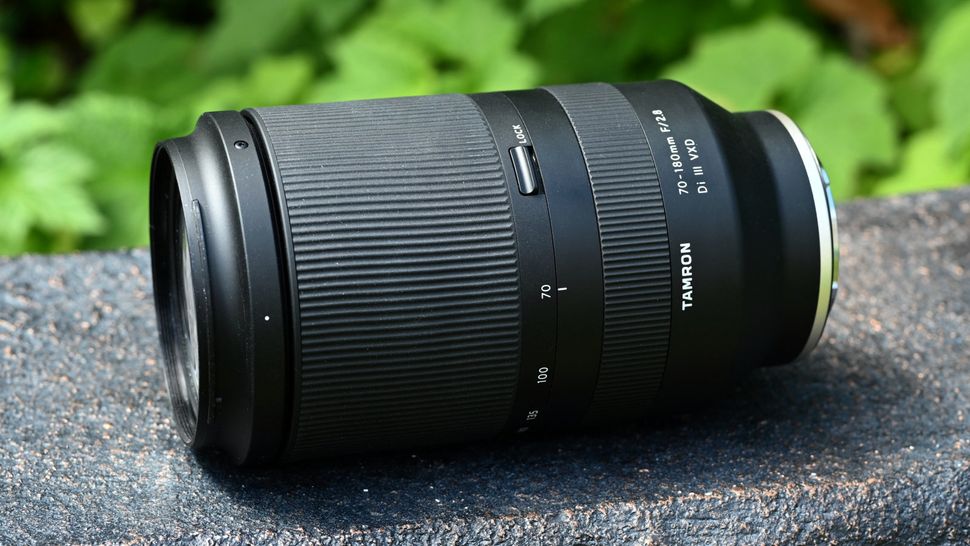 Another month, another Canon RF lens rumor! This time it was a whiff of a new pro-spec Canon RF macro lens at or around the 100mm focal length and a cut above the existing cheap and cheerful RF 35mm f/1.8 Macro IS STM.
Much more concreate was the arrival of a Canon RF 24-105mm f/4-7.1 IS STM for review and we found it every bit as good as we hoped. The variable maximum aperture is a bit weedy, especially at full zoom, but the size and weight and handling are great – it's the perfect match for an EOS RP.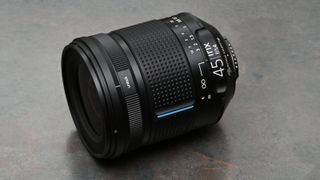 There was plenty more lens news this month. The Lensbaby Velvet 28mm f/2.5 promised to offer a soft glow to your images wide open but sharpens up when you stop down, while Sony patented an E-mount 'Light Field' lens that could capture multiple images on the sensor and offer the same kind of post-capture focusing seen in cameras like the Light 16 and, before that, the Lytro. Venus Optics announced that the Laowa 100mm f/2.8 2x Macro APO lens would now come in Nikon Z and Canon RF mounts, and lighting firm Yongnuo showed off its Yongnuo 50mm f/1.8 thrifty fifty prime lens for APS-C Sony mirrorless cameras. It was maybe hard to get excited about this when Sony makes its own cheap 50mm lens that also works on its full frame cameras, but we were very excited to learn that you could make a working camera lens from a roll of toilet paper.
OK, back to the serious stuff. This was the month when Tamron announced the Tamron 70-180mm f/2.8 Di III VXD for full frame Sony mirrorless cameras. The focal range might not sound that impressive, but this lens is WAY cheaper than Sony's own 70-200mm f/2.8, and smaller and lighter too. We also got to do an Irix 45mm f/1.4 Dragonfly review – this was the lens we reported on in March – and a review of the Sony FE 20mm f/1.8G. Also this month, we reviewed the Samyang AF 75mm f/1.8 FE lens, also for Sony full frame mirrorless cameras.
Lens reviews in April 2020
• Canon RF 24-105mm f/4-7.1 IS STM review
• Irix 45mm f/1.4 Dragonfly review
• Samyang AF 75mm f/1.8 FE review
• Sony FE 20mm f/1.8 G review
May 2020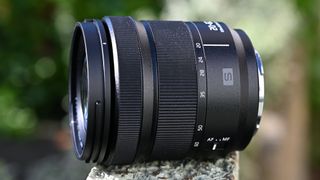 May 2020 was a good month for Pentax (hey, don't forget Pentax!). The HD Pentax-D FA★85mm F1.4ED SDM AW, the company's new portrait prime, arrived early, and the Pentax lens roadmap got an update with three new lenses, and the promise of more to come.
We got a reminder that the remarkable Fujinon XF 50mm f/1.0 was still on schedule to arrive in 2020, and Samyang revealed plans for new versions of its 85mm f/1.4 and 14mm f/2.8 lenses, with more aperture blades and de-clickable aperture rings.
And then Panasonic announced the Panasonic Lumix S 20-60mm f/3.5-5.6. It sounds like the focal range of an APS-C lens, but this is a full frame L-mount lens and it sounds brilliant, combining ultra-wide and standard angles of view. Like we said then, why has no-one ever made this lens before?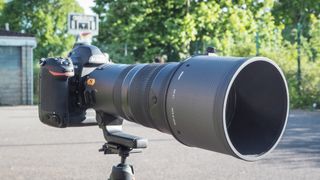 There was bad news and good news from Nikon. We learned that the Nikon Z 24-200mm f/4-6.3 VR superzoom lens for Nikon Z mirrorless cameras had been delayed... but then we managed to land a sample and publish our Nikon 120-300mm f/2.8E AF-S FL ED SR VR review. What a brilliant lens! (And expensive. Brilliant and expensive.)
It was a good month for loan samples. We published a Lensbaby Velvet 28 review just a month after it was first announced, and a review of the Laowa 100mm f/2.8 2x Ultra Macro APO, also announced in April.
Lens reviews in May 2020
• Laowa 100mm f/2.8 2x Ultra Macro APO review
• Lensbaby Velvet 28 review
• Nikon 120-300mm f/2.8E AF-S FL ED SR VR review
June 2020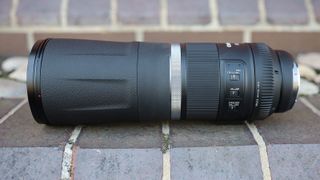 So, back to the Canon RF lens rumors! This month we learned that there would be no fewer than six new Canon RF lenses this year including a monster RF 800mm f/11 that left us scratching our heads and rubbing our chins, and that's not easy. The leaked list included a Canon RF 50mm F1.8 STM, RF 85mm F2 Macro IS STM, RF 70-200mm F4 L IS USM, RF 100-500mm F4.5-7.1 L IS USM, and RF 600mm F11 IS and RF800mm F11 IS STM.
Much more definite was the new Sigma 100-400mm f/5-6.3 DG DN OS due to arrive in July in both Sony E and L-mounts. Sigma also announced a trio of fast f/1.4 primes for L-mount cameras, including the Sigma 16mm f/1.4 DC DN, Sigma 30mm f/1.4 DC DN and Sigma 56mm f/1.4 DC DN. Our excitement diminished somewhat when we realised these were APS-C lenses already available in other mounts, and not full frame lenses.
We did learn, however, that Tamron RF and Z mount lenses were on their way, and the company also announced the Tamron 28-200mm f/2.8-5.6 Di III RXD all-in-one superzoom for full frame Sony mirrorless cameras.
Talking of Sony cameras, we caught up with some homework. We had seen, used and tested the Sony FE 12-24mm f/4 G and Sony FE 16-35mm f/2.8 GM a while back, but now we had lab data, so we published reviews of Sony's two ultra-wide full frame zoom lenses. We also got our hands on the new Tamron 70-180mm f/2.8 Di III VXD for a full review.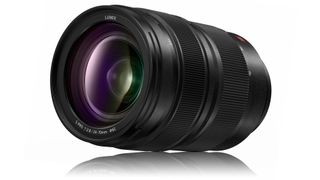 So, a busy month for Sony, but there was plenty going on for Panasonic Lumix S fans too, as we published a Panasonic LUMIX S PRO 24-70mm f/2.8 review and a Panasonic Lumix S Pro 70-200mm f/2.8 OIS review. It took a while for the pro lenses to start coming through, but the Lumix S is now looking like a proper professional system, albeit with prices to match.
We had some lens news for Nikon fans too, including a review of the Nikkor Z 20mm f/1.7 S and the revelation that the Nikkor Z 58mm f/0.95 S Noct could have been EVEN BIGGER. Adding autofocus would have made the lens unimaginably huge, apparently, which, er, is kind of what it is already.
June wasn't all about mirrorless cameras, though. This month, Tokina announced the atx-i 11-20mm f/2.8 CF, a revised version of its APS-C DSLR ultra-wide lens, and the new Meyer Optik Görlitz Trioplan 100mm f/2.8 II close-up/telephoto lens became available.
Lens reviews in June 2020
• Nikon Z 20mm f/1.8 S review
• Panasonic LUMIX S PRO 24-70mm f/2.8 review
• Panasonic Lumix S Pro 70-200mm f/2.8 OIS review
• Sony FE 12-24mm f/4 G review
• Sony FE 16-35mm f/2.8 GM review
• Tamron 70-180mm f/2.8 Di III VXD review