The Photography Show is now open! The Show is the UK's biggest and best event for photographers of videomakers of all abilities, and this year's show is shaping up to have more going on than ever before.
Running at Birmingham's NEC from 16-19 March 2019, the four-day show is packed full of manufacturers and other exhibitors keen to show off their latest products, together with talks from professional photographers, live demonstrations, shooting opportunities and much more.
Get tickets for The Photography Show.
It will the sixth exhibition to be held at the National Exhibition Centre since The Photography Show first started back in 2014. Each year over 30,000 photographers visit the show, which is run over four days from Saturday to Tuesday each March.

The Best of The Photography Show
Our reporters have been scouring the show looking for the most exciting new products that on show. Here is our rundown of our 15 Best in Show award winners...

After 10 rounds and after judging 60,000 images, we have found our Digital Camera Photographer of the Year, and our Young Photographer of the Year. Find out who they are, and read their stories in our exclusive report from the ceremony at the show.

When it comes to smartphones, The Photography Show has add-ons and accessories in abundance. Whether it's gimbals you are after, selfie machines or cases with lenses, there will be something in here to satiate your camera phone obsession.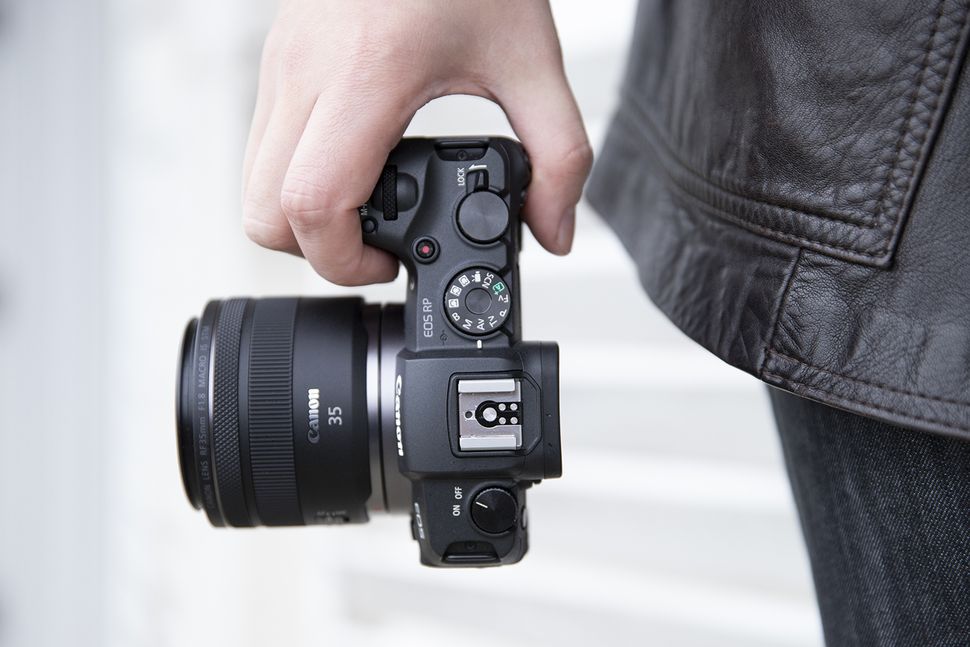 The Photography Show is not just about kit... but with over 200 exhibitors, there will plenty of new cameras, lenses and accessories on show. Here is our round-up of 12 of the new bits of photo gear that we are most excited about seeing at the show – and which you might want to check out for yourself. Read our list

Featuring all manner of unusual cameras and kit, the Disabled Photographers Society's stand is an absolute must-visit at The Photography Show. From old classics to weird and wonderful optical oddities, if you're interested in the remnants of photography's past, there's plenty to capture your interest. Read more

With over 500 talks and demonstrations at this year's Photography Show, and the accompanying Video Show, there is plenty to keep you busy, entertained and educated. But if you could only see five things at the show, what would they be. We pick five of the top professional photographers and star names headlining this year's show. See our list

If you are heading to the Photography Show 2019 then these are the 10 things you must do while you are there. This feature showcases the ultimate stands, exhibitors to seek out and the amazing talks and tutorials that will be taking place on the various stages.

The Photography Show: Latest News
We got a full demo of the Matterport Showcase 3.0 system at The Photography Show - a 360 VR capture system that renders building interiors as 3D models which you can experience in an immersive virtual reality environment. It's an incredible glimpse into the potential of 360 imaging. Read more

The Photography Show has revealed its fair share of quirky and unusual imaging innovations. Here are some of the weird and wonderful things we've seen at the show this year so far. Read more

Nikon's imminent firmware update which adds eye-tracking AF to the Nikon Z 7 and Nikon Z 6 was on show for the first time at The Photography Show. Read our exclusive report and see it in action here

These STC clip-in filters were previously available for Olympus and Panasonic MTF cameras, and some Fujifilm and Sony models. Now users of Canon's EOS R and RF, the Nikon Z 6 and Z 7, and even the medium format Fujifilm GFX 50R can get in on the action. Read more

The Photography Show is a rare chance to hear from Game of Thrones' Principal Stills Photographer, Helen Sloan. It'll be a fascinating insight into her career and her 10 year task to capture a million photos for the hugely successful fantasy franchise. Get more details

The Kickstarter campaign for Lomography's Lomogon 2.5/32 Art lens may still have a few days to go, but at its debut at The Photography Show, the little brass beauty captured plenty of attention. Read more

Olympus has brought its remarkable telephoto lens and teleconverter combo to The Photography Show. The M.Zuiko Digital ED 150-400mm f/4.5 TC1.25x IS Pro lens is one of the biggest guns in the Micro Four Thirds line-up, offering a 300-800mm equivalent focal range, and an integrated 1.25x teleconverter which extends the range to 1000mm. Read more

Atomos is known for its external video recorders with built-in high quality monitors. Not the Australian company has finally produced at separate, affordable, LCD screen - that simply fits on your camera's hotshow. The Shinobi has a 1000-nit 5.2-inch monitor, which offers Log and HDR support. Weighing under 200g, it costs £399. Read our story here

Samyang has launched its sixth autofocus lens for the Sony Alpha range of cameras at The Photography Show. The wide-apertured portrait lens is one of four lenses that Samyang has unveiled in recent weeks. There is also a new 10mm lens for Canon DSLRs, and its first two lenses for the Canon EOS R and Canon EOS RP – all of which will be available to try out at the show. Read more

LED lighting specialists, and makers of the NEO 2 and AEOS lighting panels, has secured £5 million of funding to create its next generation of products. Aiming to convert even more photographers from flash to continuous lighting, Rotolight is promising no fewer than 15 new products. We talk to MD Rod Aaron Gammons ahead of Rotolight's appearance at The Photography Show & Video Show.

The Photography Show: Hands Ons
We've finally got our hands on the Panasonic Leica DG Vario-Summilux 10-25mm f/1.7 ASPH: a remarkable wide-aperture zoom that's proof that Panasonic is still building its range of Micro Four Thirds lenses. Read our first opinion now

Tokina has given its 16-28mm f/2.8 full frame DSLR lens a style makeover, improved autofocus, its latest lens coatings and a new 'Opera' designation to indicate its high-end performance. This is what we think of it.
Nikon's first 'pro' Nikkor Z lens looks set to become a standard zoom for Z owners - we go hands on at The Photography Show 2019 to try it out.

We can't offer any opinion on this camera's image quality as we were shown a physical prototype rather than a working camera, but we're very impressed by the way the GFX 100 looks and handles. This was definitely one of the stars of The Photography Show 2019.

LEE Filters has launched a new filter holder system, LEE100, at the UK's Photography Show. Promising to be lighter than the LEE Foundation Kit holder, LEE is hoping the LEE100 system will set a new standard for 100mm filter holders. We go hands-on here

We brought you news of the Samyang XP 10mm f/3.5 at Photokina 2018. Now, at The Photography Show 2019, we've had the chance to get our hands on it. Read our first impressions here

The Lensbaby Edge 35 Optic has made its global public debut at The Photography Show, where we've been the first to get our hands on it. Check out our initial thoughts here

What's new at The Photography Show 2019?
The big news for The Photography Show 2019 is that it will incorporate the all-new Video Show. Videomaking has always been a big part of The Photography Show, but for next year filmmaking will get its own workshops and theatres – increasing the number of free programming at the show. There will be another 150 sessions added for vloggers and moviemakers – on top of the 500 workshops, talks, demonstrations and other pieces of content already offered at The Photography Show.
In the new In Motion Theatre, for instance, you can learn about video editing and story telling. And there will be special masterclass programs for those who want to get into shooting movies for the first time.

The Photography Show 2019: What To Expect
To get you excited about what the show has to offer, here's a number of features that showcase just how great the event, made by the publishers of Digital Camera World, will be.

This is something very special. Renowned photographer Martin Parr will be headlining the Super Stage at The Photography Show, speaking about his love for the medium and offering up a look at his new exhibition, Only Human. This is one you simply cannot miss.

One of the best things at The Photography Show this year has to be the Women Who Photo exhibition. Women Who Photo is a campaign that aims to empower female photographers and TPS will play host to some fantastic images that highlight the work by women who are professional photographers and filmmakers,

The Nikon School Stage at this year's show is set to be one of the best yet, with Joe McNally heading up what is shaping up to be a star-studded lineup of UK and overseas Ambassadors.

Sony has a full line-up of free talks on its stand this years. Headlining the line-up are Californian surf photographer Chris Burkard, and fellow Instagrammer Ron Timehin. Other speakers will talk about their experiences of switching to and using Sony's ever-increasing family of full-frame mirrorless cameras.


Ahead of his appearance at The Photography Show, we talked to wildlife and aviation Moose Peterson about the best piece of advice that he ever given, his love of the great outdoors, and about his amazing name! Read the interview
Epson is heading to The Photography Show 2019 to head up a number of events and showcase its current line-up of photo printers. Epson will be on Stand E81 for the show.

Olympus is at The Photography Show in full force this year, with the likes of Charlie Waite, Ian Berry and other Olympus ambassadors from around the world speaking at the event.

The Spotlight Stage at the Photography Show will be a highlight this year, with Lara Jade, Andy Rouse and David Noton headline the Canon stage. If you're heading over, prepare to be thoroughly entertained.

They're back! That's right, the Wedding & Portrait and Great Outdoor stages are returning to the Photography Show 2019. They are back by popular demand and are packed with a top line-up of speakers and free-to-attend sessions.

It is the 50th anniversary of the Disabled Photographers' Society and they have decided to take their festivities to the Photography Show. Its award winners will be on display on their stand, having transferred from being exhibited at the Library of Birmingham. The DPS will also be selling old cameras and photo accessories on its stand to raise money for the charity's work.

The Photography Show: Interviews
Below are a selection of interviews of some of the key speakers at The Photography Show 2019...
Renowned presenter and cinematographer, Gordon Buchanan, of BBC's Animals with Cameras talks about 25 years of shooting nature programs. He will be at The Photography Show 2019, so this is a taster as to what to expect.

Leading fashion photographer Lindsay Adler discusses her amazing images ahead of her appearance at The Photography Show. Here she reveals all about how she got into photography and where she gets her ideas from.

Ahead of his sell-out talk at The Photography Show, Barack Obama's former official photographer discusses his White House days. In our mini interview , we ask Pete Souza about how many pictures he shot of the Obama administration, and his early years photographing Ronald Reagan.

Chris Burkard has one of the best jobs in photography. He's a surfing and outdoor photographer and renowned Instagrammer. Here he explains a bit about his craft, what it's like to shoot in extreme conditions and the rise of social media. Read this interview to prepare yourself for his Photography Show experience.

Five quick questions with Martin Parr
Martin Parr is a photography legend. Here the Magnum Photos photographer speaks about how 'he makes order in a chaotic world' with his photography, how Britain has changed and why it's difficult for him to take holidays. Mr Parr will be speaking at The Photography Show.

It's not just photography that will be celebrated at the Photography Show but video too. So much so, filmmaking has been given its own spin-off show. The Video Show runs alongside the Photography Show and will be packed with talks, kit and tutorials to make you a better videographer.