The Photography Show kicks off this weekend, running from Saturday 16 to Tuesday 19 March at the NEC in Birmingham, UK.
As well as over 200 exhibitors (opens in new tab) with all the latest and greatest products from the biggest brands in the photographic and video industries, there are all manner of live demonstrations (opens in new tab), workshops, photo walks, masterclasses (opens in new tab), talks, hands-on events (opens in new tab)… and even a live equine bridal shoot (opens in new tab)!
One of the biggest attractions, however, is the star-studded line-up of speakers from the very top of the field. Here are five of the most exciting pro photographers presenting at the event.
Get tickets for The Photography Show (opens in new tab).
1) Lara Jade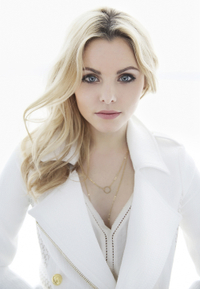 (opens in new tab)
Lara Jade is a top fashion photographer and Canon pro based in New York and London, who specializes in creating timeless, unique beauty portraits in her classic style
Speaking on the Canon Spotlight Stage across all four days of The Photography Show, she'll be discussing how to add a fashion flair to your images including styling, lighting and posing fundamentals that can be useful for other genres.
Saturday 16 March 2019, 2.45pm
Sunday 17 March 2019, 11.30am
Monday 18 March 2019, 10.30am
Tuesday 19 March 2019, 3.45am

More info on Canon's Spotlight stage schedule
Portrait of Lara Jade by Kristie Lee
2) Martin Parr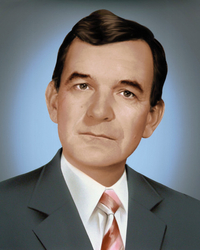 (opens in new tab)
Martin Parr Legendary Magnum Photos photographer and star of British street photography, Martin will talk about his career in photography; finishing with a look at his new exhibition, Only Human, which opens on 7 March at the National Portrait Gallery in London.

Read Five Quick Questions with Martin Parr
Super Stage:
Saturday 16 March 2019, 3.30pm

Get tickets and more info (opens in new tab)
3) Moose Peterson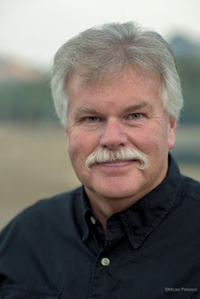 (opens in new tab)
Moose Peterson is one of America's best-loved wildlife photographers. From birds to planes – Moose is a passionate and innovative wildlife photographer, who has more recently added aircraft photography to his skill set, and he'll be briefing us on all things to do with aviation photography.
Sunday 17 March 2019, 1.15pm
More info and tickets (opens in new tab)
4) Gordon Buchanan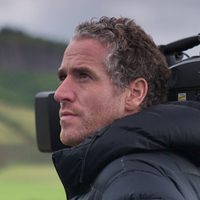 (opens in new tab)
Gordon Buchanan the highly acclaimed television wildlife cameraman and presenter reveals his personal recollections behind his globetrotting travels from his 25-year career to date, as well as delving into his world of weird, wild and wonderful wildlife – all illustrated with his own film footage and photography.
Super Stage:
Tuesday 17 March 2019, 3.30pm

More info and tickets here (opens in new tab)
5) Joe McNally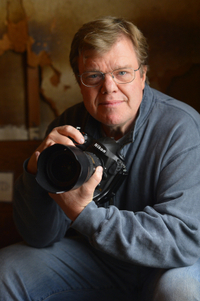 (opens in new tab)
Joe McNally the Nikon USA Ambassador, internationally acclaimed and award-winning American photographer will be headlining the Nikon School Stage, which will play host to a stellar lineup of inspirational speakers.
Nikon will hosting a roster of free photography talks at this year's The Photography Show, as well exhibiting their latest products on the Nikon stand.
Nikon School Stage
Tuesday 17 March 2019, 3.30pm

More information here
The Photography Show: booking details
There are over 200 exhibitors and over 300 free talks and demonstrations at The Photography Show and its sister event, The Video Show (opens in new tab). Tickets are available now.
Read more:
The Photography Show 2019: everything you need to know (opens in new tab)
Download your free 48-page Photography Show 2019 preview (opens in new tab)
The Photography Show 2019: 10 must-do things (opens in new tab)