The Photography Show, co-located with The Video Show, will open its doors at the Birmingham NEC in less than 3 weeks (16-19 March 2019). It's a destination for anyone passionate about stills, and is a photographer's dream when it comes to sourcing kit and getting advice from some of the best in the business.
Whether you're an established pro, or you're an amateur looking to build up your skills (and perhaps invest in some tech for the coming year or so), there's something for everyone at the show.
With 250 exhibitors, 5 stages and a seemingly endless numbers of speakers, presentations and demonstrations, there's a lot to take in. So here's our look our top 10 things to take in at TPS 2019: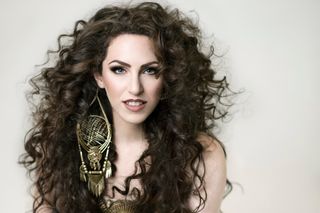 1) The Super Stage
Grab a slice of inspiration from the guest speakers on the Super Stage. This year, our line-up includes Pete Souza (ex-official photographer for the White House, during the Obama era), the legendary Martin Parr, and fashion photography guru Lindsay Adler, plus Chris Burkard, Gordon Buchanan, Moose Peterson and Annie Griffiths.
We had the opportunity for some quickfire questions with both Martin Parr and Lindsay Adler ahead of the event, and you can find full details of the Super Stage speakers.
2) Handle the latest cameras and kit
Get your hands on the latest photographic equipment, including the brand new Canon EOS RP full-frame mirrorless camera; Nikon's new mirrorless series, the Nikon Z6 and Nikon Z7; the most powerful Micro Four Thirds camera ever, the Olympus OM-D E-M1X; Fujifilm's latest releases for the X and GFX ranges, including the Fujifilm X-T30; and Panasonic's first full-frame mirrorless cameras, the Lumix S1 and Lumix S1R; and Sony's addition to its E-mount mirrorless range, the Sony A6400.
In addition there will be a treasure trove of new lenses, camera accessories, studio equipment, the best lighting and modifiers, the best camera bags, and much more.
Take a look at the full exhibitor list.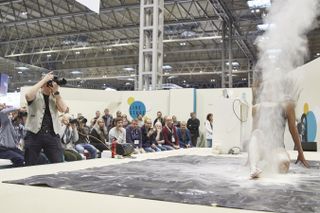 3) Professional portrait tips… and a live horse!
Take away tips from our Wedding & Portrait Stage, including how to get the best portraits using natural light, the secret to taking great family photos, curating memories as a documentary wedding photographer, and working with horses to add elegance and poise to fine art portraiture – there will even be a real, live equine shoot!
4) Editing excellence
Learn a different approach to skin retouching, the importance of calibration and colour for photo editing, add mood and atmosphere to your stills through colour grading, discover insider Photoshop tips and hacks, and get editing on the go with your mobile in the all-new Editing & Post-production Suite.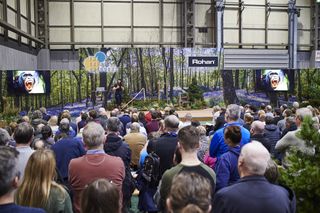 5) Master outdoor photography
Discover how the pros capture atmospheric phenomena (clouds, the sun and the night sky), make the most of their travels whatever the weather, and find out the secrets of wildlife photography around the world from behind the lens at The Great Outdoors Stage.
6) Get expert tutelage
The Photography Show is the place to get more out of your camera! The Behind the Lens Theatre caters for those looking for inspiration and expert tuition, to help you refine your technique, up your knowledge (be it for your business or personal projects) and come up with unique styling and creativity to really push your own photography.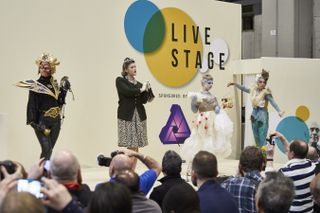 7) Immerse yourself in video
This year, with video becoming ever more popular and modern cameras integrating it seamlessly with the art of stills, The Video Show has been launched alongside the main event. The new video and filmmaking seminar programme and masterclasses will include live demos, editing and post-production tips, and valuable insights to improve your social media channel engagement – all with the focus squarely on videography and videographers, from would-be vloggers to professional filmmakers.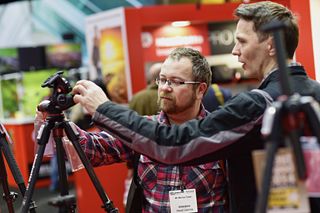 8) First-hand advice
Who better to give you advice on the latest kit, technology and skills than the leading brands in photography? Exhibitors including Canon, Nikon and Fujifilm will host demonstrations and workshops on their stands, led by brand ambassadors, enabling you to see the equipment in action and ask any questions you might have. Keep checking back, as the full programme will be updated daily over the next few weeks.
9) Photo walks and workshops
Get stuck in with workshops and photo walks, featuring an up-close-and-personal experience with a well-known legend of photography (details to be announced), a chance to learn about and create cyanotype prints, and join an Abstract Photography insight led by London Photographic. Stay tuned to our programme for more information.
10) Support female empowerment
Follow the Women Who Photo campaign, as those involved – including Angela Nicholson, Amy Shore, Mandy Dhillon, Emma Wilson and Emma Drabble – will take to the Photo Live Stage on Saturday 16 March to talk empowerment and success in the male-dominated industries of photography and film. A gallery of their work will be on display in the Food Village.
There's plenty more to take in, including our in-depth masterclasses designed for beginners and professionals across both photography and video – check out the website for more info about the programmes, exhibitors and exciting workshops that you can get involved with.
How to get discounted tickets
If you are a non-professional photographer, you can book tickets in advance and claim a 25% discount (more than £7 off the standard entry fee) using code DCWTPS19 (applies to new bookings only, expires on 13 March and can only be used on standard, adult rates). If you're a pro photographer, you can register for free entry.
There's no other event like The Photography Show in the UK and there's something for every camera user, whatever your photographic pursuit. And with Birmingham virtually slap-bang in the middle of the country, getting there shouldn't be relatively painless whether you're travelling by car, coach, rail or air.
We look forward to seeing you the Digital Camera World community at the Show!
Read more:
Martin Parr headlines Super Stage line-up for The Photography Show 2019