This year's Super Stage at The Photography Show will be headlined by Martin Parr, the star of British street photography.
The legendary Magnum Photos photographer will take to the stage on the opening day of the event (Saturday 16 March at 3.30pm) to talk about his career.
And he will conclude with a taster of his new exhibition – Only Human opens on 7 March at the National Portrait Gallery in London.
Tickets for the Super Stage speakers are available online now for £12 each. The talks will be held in the Toute Suite, just outside the main hall of The Photography Show.
To whet your appetite, we asked Martin to take some time out of his busy schedule to answer a few questions…
Five questions with Martin Parr
1. You define a Martin Parr image as a bright, colourful and cheery scene with a serious strand. When looking to frame your next shot, what's the hardest of these elements to find?
Finding a strong design to carry the image is the hardest part. You have to make some order of our chaotic world.
2. How much has the ability to print your pictures larger and at higher quality than before changed the way you approach photography?
The quality of the digital files from a DSLR these days is mind-blowing. So I am getting the same quality that I was from a medium-format camera in the analogue days.
3. In these times of narrow and extreme views amplified by social media, do we need documentary photography more than ever?
We always need it as the world changes so fast, and especially when it's not changing in a good way.
4. You've said that the tension between love and hate for Britain gives your images an edge. Can you think of a Martin Parr image that captures both in the same frame?
In my upcoming show at the National Portrait Gallery, the last and biggest section is called 'Britain in the Time of Brexit', so please come and view this to see what I mean.
5. Your photographs of people enjoying downtime offer an intriguing insight to their lives. Which leisure pursuits do you enjoy and what do they tell us about Martin Parr?
It's tough for me to take holidays as photography is my hobby after all! However a good walk in the beautiful countryside can make me leave my camera at home, as I don't want to photograph landscapes!
Booking details
Martin Parr will be speaking on the Super Stage at 3.30pm on Saturday 16 March 2019. Tickets cost £12.
There are over 200 exhibitors and over 300 free talks and demonstrations at The Photography Show, and the sister Video Show. Tickets for the show itself are available from here. You can get 25% off advance, single-day, adult tickets using the code DCAMTPS19 if you book by March 13.
Don't miss the other Super Stage speakers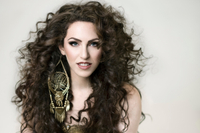 Lindsay Adler
Leading New York fashion photographer
Join renowned American fashion photographer, Lindsay Adler as she discusses how she went from ordinary photographs to extraordinary image making. Based in New York City, her fashion images have appeared in numerous publications including Marie Claire, In Style, Elle, Harper's Bazaar and more.
Read Five Quick Questions with Lindsay Adler
Monday 18 March 2019, 1.15pm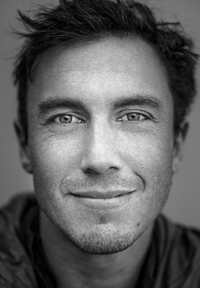 Chris Burkard
Surfing and outdoor photographer and renown Instagrammer
Instagram sensation Chris Burkard shares some of the greatest lessons he has gained from behind the lens. From being thrown in a Russian jail cell, to swimming in near-freezing water, his stories are more than just pieces of advice for his fellow photographers, they create the wisdom that he says can only be learned the hard way.
Tuesday 19 March 2019, 1.15pm
Read more about TPS 2019
The Photography Show 2019: everything you need to know