Renowned American fashion photographer Lindsay Adler has enjoyed a remarkable career trajectory, progressing from taking ordinary photographs to making extraordinary images.
Based in New York City, her fashion images have graced numerous publications including Marie Claire, In Style, Elle, Harper's Bazaar and more.
Catch Lindsay on the Super Stage during the third day of The Photography Show – Monday 18 March 2019, at 13:15.
Tickets for the Super Stage speakers are available now for £12 each. The talks will be held in the Toute Suite, just outside the main hall of The Photography Show.
In the meantime, discover more about Lindsay and her work as she answers five quick questions ahead of her Super Stage appearance.…
Five quick questions with Lindsay Adler
1. How did you get started in photography?
I set up my first photography business as a teenager and began with a small-town photo studio out of my parents' living room. Eventually I rented a storefront on a quaint street in my town. I photographed babies, families, headshots, weddings and anything else that came my way.
Eventually I went to university for both business and photography, and it was here that I discovered my love of fashion photography. I loved its control, story-telling, elegance and use of colour. Most importantly, fashion photographers seemed to have a creative freedom that I craved, and so I started to evolve my work to include these striking visual elements that I admired.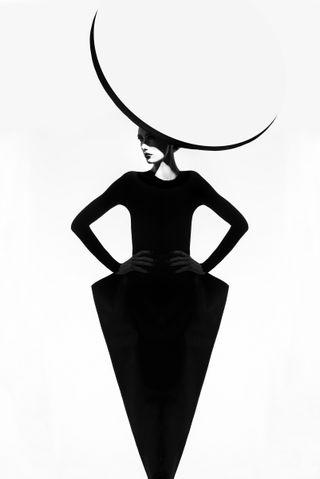 2. Is it hard to find new ideas and concepts?
I'm actively seeking inspiration every single day. This is from the Instagram accounts I follow, by going to museums, watching visually compelling movies, perusing photography books… Get out there and expose yourself to painters, illustrators, mixed media artists, art films and more. What inspires you? It is locations? Clothing? Colour? Texture? Characters? Books? When you find where you are most inspired, dive in deeper and immerse yourself in your muses.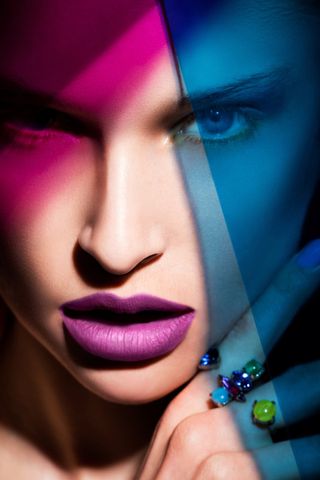 3. Describe your photographic style to someone who's never seen your work.
My style is bold and graphic, and I portray women with both elegance and strength. I shoot in extremes — high-contrast black and white, or super-saturated color. Every element of my frame is polished and purposeful. Often, I try to mix together a dash of the past, present and future.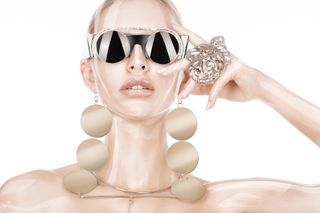 4. In your free time, what kind of images do you like to shoot and which do you avoid?
Every single month I set aside at least two days to shoot my own personal work – images where there is no client. Instead, I'll explore different creative concepts and techniques.
These creative shoot days are incredibly important, as they help me to build up my portfolio and create new content for social media. They also allow me to flex and work my creative muscles.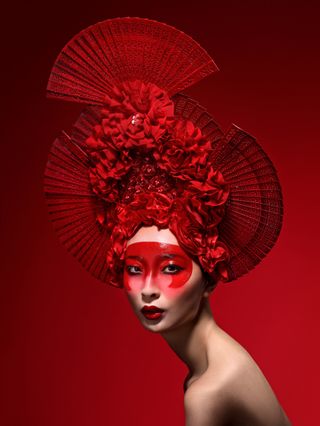 5. You're known for providing many tutorials and tips about photography. Do you enjoy teaching?
I love teaching, for two main reasons. When I teach others my craft, it forces me to have a deeper understanding of my craft and therefore I become a better photographer. When I teach posing, for example, I must break down exactly what I consider a successful pose and how I achieved it. When I teach lighting, I must break down the technique, the concepts, the tools and more. As I dissect the concept and the execution, I always deepen my understanding of what I've devoted my life to.
Of course, I also want to help others to become better at their passions more quickly. I found my passion at an early age and developed a career. Not everyone has this luxury. I create the classes and tutorials that I wish existed for me when I first started, and aim to help people master their craft more quickly.
Booking details
Lindsay Adler will be speaking on the Super Stage at 13:15 on Monday 18 March 2019. Tickets cost £12.
There are over 200 exhibitors and over 300 free talks and demonstrations at The Photography Show, and sister event The Video Show. Tickets for the main show are available now, and you can get 25% off advance, single-day, adult tickets using the code DCAMTPS19 if you book by 13 March.
Don't miss the other Super Stage speakers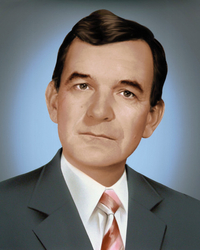 Martin Parr
Legendary star of British street photography
Legendary Magnum Photos photographer Martin Parr will talk about his career in photography; finishing with a look at his new exhibition, Only Human, which opens on 7 March at the National Portrait Gallery in London.
Read Five Quick Questions with Martin Parr
Saturday 16 March 2019, 3.30pm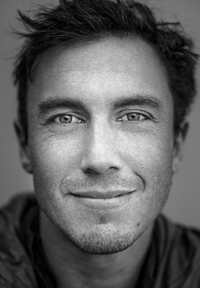 Chris Burkard
Surfing and outdoor photographer and renowned Instagrammer
Instagram sensation Chris Burkard shares some of the greatest lessons he has gained from behind the lens. From being thrown in a Russian jail cell, to swimming in near-freezing water, his stories are more than just pieces of advice for his fellow photographers, they create the wisdom that he says can only be learned the hard way.
Tuesday 19 March 2019, 1.15pm
Read more about TPS 2019
The Photography Show 2019: everything you need to know