The TV presenter and wildlife filmmaker Gordon Buchanan will the weird, wild and wonderful stories of shooting nature programs around the world over the last 25 years, when he appears at The Photography Show.
Born in Scotland, Gordon Buchanan is probably best known for presenting BBC programs such as Animals with cameras, Elephant family & me, and appearances on Springwatch and Autumnwatch.
Tickets for the Super Stage speakers are available now for £12 each. The talks will be held in the Toute Suite, just outside the main hall of The Photography Show.
In the meantime, discover more about Gordon and his work as he answers five quick questions ahead of his Super Stage appearance…
Five quick questions with Gordon Buchanan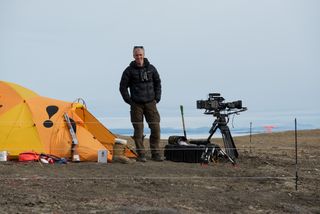 1. Was there a particular event that inspired you to get into your profession, or was it a childhood calling that you were able to develop into a vocation?
As a child I was wildly passionate about spending time outdoors – it was the only thing that mattered to me. Thinking back, I was always very bored indoors. There was nothing indoors that compared to the adventures and excitement to be had out in the rain, wind, snow and occasional sunshine. Wildlife was part of that experience and I loved it, but I wasn't a junior naturalist. I didn't have a binoculars, camera and almanac – just a pair of wellington boots.
Growing up on the Isle of Mull was a big influence, for two quite opposite reasons. Mull offered freedom and a sense of wilderness, but being an island it could be claustrophobic and limited in what it had to offer to someone with an adventurous spirit.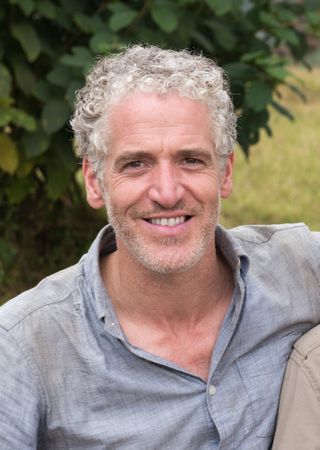 2. Of all the many subjects you've covered in your career, in a wide variety of countries, which ones stand out as the highlights?
I love the reward of making these programmes and seeing everyone's hard work realised in something that can be shared with millions of other people. Standout highlights are hard to define. In the field, sometimes it may be an epic wildlife event or fascinating behaviour but increasingly the things that make it all worthwhile are the fleeting temporal moments.
The way the light touches the land, a crashing wave, a rainstorm, the subtlety of an animal moving in a particular way… all these things make me feel very lucky to have been there at that moment to have witnessed such beauty. One major highlight however was when filming Leopards in Mumbai for Planet Earth 2.
Leopards are notoriously difficult to see and even harder to film detailed behaviour of but on that trip we set a high bar by aiming to cover the leopards' hunting behaviour on the edge of the city. It was a tall order but we came home with a sequence that I am really proud of and shows how these animals are able to thrive in the most unlikely place.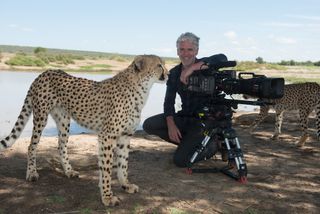 3. With some leading nations seeming to have little regard for the future of our planet, do you think that the work of you and your contemporaries is getting more people to support conservation efforts, and environmental issues in general?
My real goal is not to simply film wild animals and to show how they live in that particular habitat but to convey the wonder and beauty of the natural world. I do believe the more people know about the natural world the more they care and the more they will be inclined to help or change the way they live their lives.
Wildlife documentaries play a really important role in not just educating but inspiring people. When more people care more the future becomes less bleak. The greatest joy is to meet a young person who has been moved to action, working as a conservationist or environmentalist because they watched a series that I helped make. That gives me hope.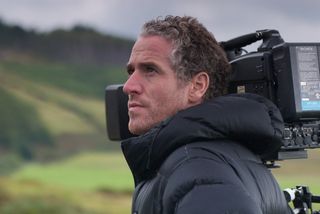 4. You seek perfection in your work. Are you really not happy with the best photos you've ever taken?
With wild animals and natural forces you have so little control so I think that it's impossible to be 100% happy or content with the images you record. You have the rest of your life to look at the shots you've taken – plenty of time to pick holes in them and wish that you'd done this or that, or that the light was stronger or weaker or coming from a different angle. But that's the joy and challenge of photography and film-making: seeking perfection and never achieving it!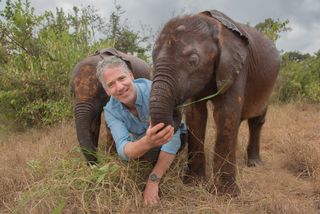 5. Spring is almost upon us. Which projects are going to be keeping you busy in the coming months?
I have a new series coming soon on BBC Two. It's called Equator From The Air. It is one of the most overtly environmental series that I've been involved with. In a very honest way it shows the threats that habitats and species face all around the equatorial regions but also some of the incredible work being done to protect and preserve some of our planet's most threatened wild animals and wild places.
We are still in the planning stages but I am also hoping to head back to Russia again this year to document a scientist's efforts to reintroduce Lynx to a wild area from where they were wiped out. Each year brings new adventures and exiting locations and animals. After 28 years of making wildlife films I'm more excited now than I've ever been.
Booking details
Catch Gordon on the Super Stage during the final day of The Photography Show – Tuesday 19 March 2019 at 3.30pm. Tickets cost £12.
There are over 200 exhibitors and over 300 free talks and demonstrations at The Photography Show, and sister event The Video Show. Tickets for the main show are available now, and you can get 25% off advance, single-day, adult tickets using the code DCAMTPS19 if you book by 13 March.
Don't miss the other Super Stage speakers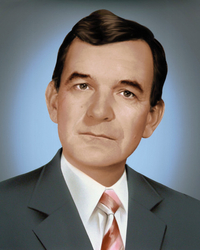 Martin Parr
Legendary star of British street photography
Legendary Magnum Photos photographer Martin Parr will talk about his career in photography; finishing with a look at his new exhibition, Only Human, which opens on 7 March at the National Portrait Gallery in London.
Read Five Quick Questions with Martin Parr
Saturday 16 March 2019, 3.30pm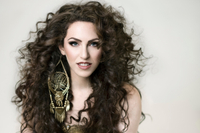 Lindsay Adler
Leading New York fashion photographer
Join renowned American fashion photographer, Lindsay Adler as she discusses how she went from ordinary photographs to extraordinary image making. Based in New York City, her fashion images have appeared in numerous publications including Marie Claire, In Style, Elle, Harper's Bazaar and more.
Read Five Quick Questions with Lindsay Adler
Monday 18 March 2019, 1.15pm
Read more about TPS 2019
The Photography Show 2019: everything you need to know
Download your free 48-page Photography Show 2019 preview
The Photography Show 2019: 10 must-do things
10 great travel photography tips from a professional photographer