Having made his name from photographing the natural heritage of his home state of sunny California, Moose Peterson also gets a thrill from shooting old warbirds – yes, this passionate and innovative wildlife photographer has recently added aircraft photography to his skill set.
Moose is one of several high-profile Super Stage speakers at this year's Photography Show that runs from March 16-19 at the NEC, Birmingham, UK. You can catch him on Sunday 17 March 2019 at 13.15.
Moose (it is in fact his real name, although his mother preferred his first name, Bruce) has published 29 books and describes photography as his life rather than his job, so you can be sure that his talk will be as informative as much as entertaining.
He'll be looking back on some of the highlights of his career, describing some of his biggest influences and the epic landscapes of his childhood that made him first reach for a camera.
Ahead of his appearance, we asked Moose five quick questions about his life and times. He answered while watching the dawn mist coming in over the valley at Tunnel View in Yosemite National Park.
Five quick questions with Moose Peterson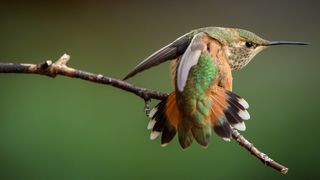 1. You've always been interested in wildlife and wild places, but how did these two and photography come together?
Where I'm standing right here in Yosemite and facing due east, our home is just 23 miles away as the crow flies. I'm a third-generation Californian and being in the Sierras is what I've been doing since I was about two weeks old.
Everybody in my family, from my grandfather all the way down, has been a shutter-bugger, but I'm the first to actually see if I could make a living out of photography. So bringing back that visual story is what my family has always done.
I'm just carrying that on, but on a bigger scale. It wasn't some grand design, it's just the way life unfolded for me.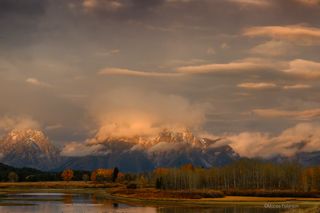 2. You live close to Yosemite; is that your favourite landscape location?
The favourite would be where I live, my home, the Sierra. I've never been to any place in the Sierra that I never ended up loving. My family has been up here since 1900, so you could say it's in the genes. When I was a kid my dad and I would do almost 500 miles a year hiking in and around the back country here.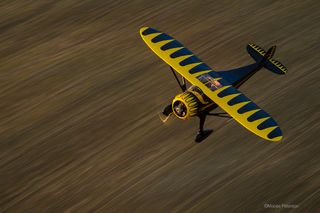 3. You've also added aviation photography to your repertoire. How did that come about?
Wildlife is still my main thing and aviation is no more than a combination of my wildlife and my landscape photography. The way I got into it is that there's a very famous air race that's just three hours from my home, called the Reno Air Races.
For years my wife and I kept saying we should go there and see what they're like. It was the same year that the Nikon D3 was released. The races have a pre-race for the pilots at the training school and the guy running it was teaching with me and told me he could get me in for free.
Like any photographer, I'm cheap and I didn't want to buy a ticket to get in and not have access, so he said, "If you want to come up and teach the D3 to me, then I'll get you into the races." So I did that, teaching with a D3 and a 500mm f/4.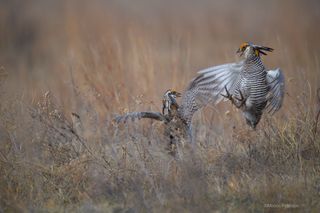 4. What has been the best advice you have received that you thought was indispensable?
Wow! Well, a long time ago – I work with biologists and researchers, and that has always been a major key to my success – I was working with a particular bird called the light-footed clapper rail. It's about the size of a chicken, and is a very endangered bird.
I was working with a biologist, we're in a marsh and I was looking out trying to find one. We're standing on the edge of the marsh and the biologist was next to me and he said, "What are you looking for?" I said the clapper rail.
He said, "You need to learn to look underneath your feet!" He had me move three feet over and right below where I had been standing, looking over the marsh, was a clapper rail literally at my feet!
So the best photograph doesn't necessarily have to be miles away – it could be right under your feet.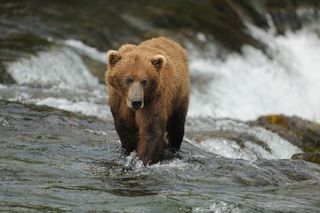 5. What's coming up in the future?
We're working on a video documentary. A lot of my energies are now going into that medium to tell a story, as a way to reach more people. The documentary we're working on is the bringing of a World War II C-47 Dakota back to life and then flying it over to England and then France in June 2019 to celebrate the 75th anniversary of D-Day.
Our particular aircraft was part of Operation Varsity, the crossing of the River Rhine, which, to this day, is still the biggest-ever drop of paratroopers. It was an amazing event: Churchill and Eisenhower were on the west side of the Rhine watching this whole thing happening on the east side.
We've been interviewing a lot of veterans and, when I come over in March, I hope to meet a couple more. In 1945, our aircraft carried the British Army's 9th Parachute Battalion, so in June we will carry British troops in our plane.
Our Dakota will be one of the six that will be picking up jumpers in Duxford, then flying across the Channel and letting them drop right down onto the beaches of D-Day. That, right now, is taking up any and all of my free time.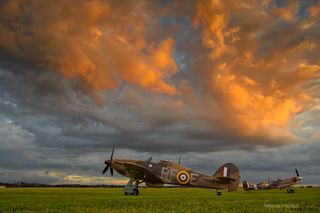 Booking details
There are over 200 exhibitors and over 300 free talks and demonstrations at The Photography Show, and sister event The Video Show. Tickets for the main show are available now.
Don't miss the other Super Stage speakers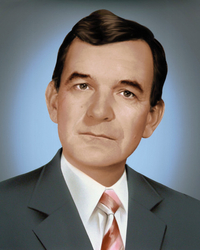 Martin Parr
Legendary star of British street photography
Legendary Magnum Photos photographer Martin Parr will talk about his career in photography; finishing with a look at his new exhibition, Only Human, which opens on 7 March at the National Portrait Gallery in London.
Read Five Quick Questions with Martin Parr
Saturday 16 March 2019, 3.30pm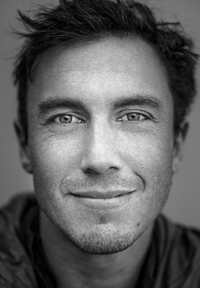 Chris Burkard
Surfing and outdoor photographer and renowned Instagrammer
Instagram sensation Chris Burkard shares some of the greatest lessons he has gained from behind the lens. From being thrown in a Russian jail cell, to swimming in near-freezing water, his stories are more than just pieces of advice for his fellow photographers, they create the wisdom that he says can only be learned the hard way.
Tuesday 19 March 2019, 1.15pm
Tickets for the Super Stage speakers are available now for £12 each, although Pete Souza's talk on the opening day is sold out. The talks will be held in the Toute Suite, just outside the main hall of The Photography Show.
Read more about TPS 2019
The Photography Show 2019: everything you need to know