The Disabled Photographers' Society are celebrating their 50th anniversary year by holding their annual awards with a public exhibition at the iconic Library of Birmingham.
The exhibition will run on the Mezzanine level of the Library in Centenary Square until 14 March, 2019. The winning images will then transfer to The Photography Show which is being held a the NEC from 16-19 March.
The exhibition was opened by the charity's and club's patron, celebrated landscape photographer Charlie Waite. Prizes were awarded by Charlie, and this year's judge Digital Camera World's Chris George.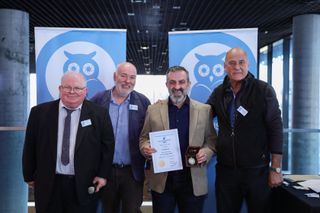 An infrared shot of a dandelion won Steve Barnes the Overall Best Print - which he shot last year on a converted Fujifilm camera.
The Best Overall Projected Image award was given to Raymond Bridges for his perfectly timed shot of West Indian cricketer hitting the ball to the boundary. The image was taken at the One Day International at The Oval in 2017, with Ray using his Canon EOS 7D II with a Sigma 70-500mm zoom.
Winning images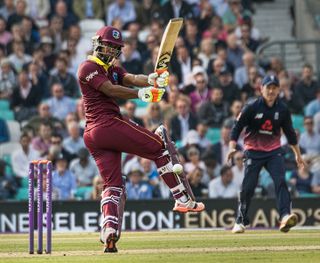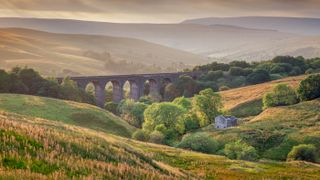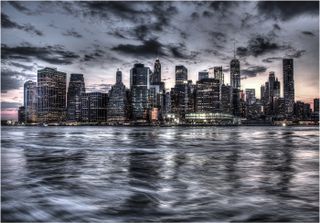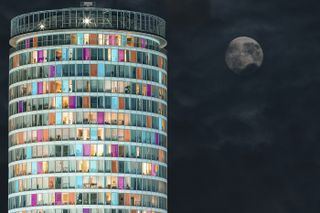 About the Disabled Photographers' Society
The Disabled Photographers' Society traces its roots back to October 1968, when a minibus took five disabled photo enthusiasts from the Star & Garter Home in Richmond-upon-Thames to a local camera club. The Society now provides a range of services, support, and activities for more than 500 members of all ages and disabilities.
The charity is run entirely by unpaid volunteers and raises funds through donations of cameras and other photographic items. Many of these items are then sold at the DPS stand at The Photography Stand each year. Donations of unwanted gear can be dropped off at the stand if you are visiting the show, or you can can make contact with the Society through its website.
Read more: