The Photography Show welcomes thousands of photographers to its four-day imaging extravaganza this weekend, and there's plenty to get excited about.
From top speakers and live demos to a raft of products that will be shown for the first time, the event holds something for photographers of all abilities and tastes.
And this year the show also incorporates The Video Show, bringing additional stages and training programs to help those who want to shooting moving images.
The show takes place over 16-19 March at the NEC in Birmingham, UK, and if you haven't booked your tickets yet there's still time to do so here. While we wait for the doors to open, here are 12 must-see products that we're particularly looking forward to checking out at the show.
1. Canon EOS RP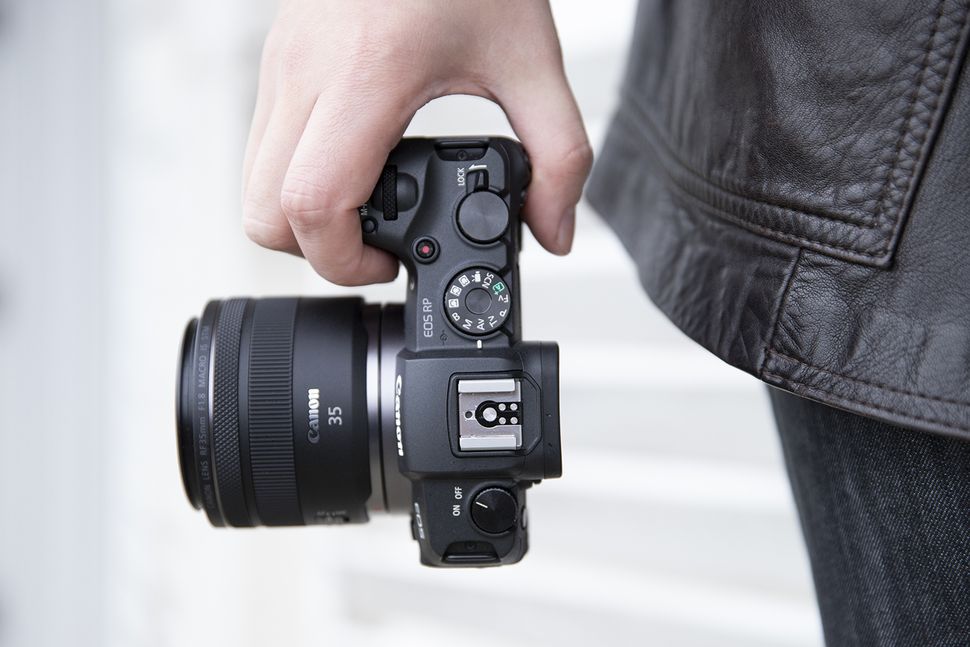 The last 12 months has been the year of the full-frame mirrorless camera, with the launch of the Nikon Z 6 and Z 7 and the Canon EOS R. As well as a chance to see these cameras in the flesh, TPS 2019 will be the first time many photographers will lay eyes – and hands – on the brand new Canon EOS RP.
Much has been written about Canon's bold new model, a £1,399 entry level full-frame mirrorless camera, so this is your opportunity to try it out in person and judge for yourself.
Elsewhere, the similarly fresh-from-the-oven Panasonic S1 and S1R will on display – in fact, they will actually go on sale for the first time during the show. With full-frame mirrorless cameras taking over the show, does this mean the end of the DSLR as we know it? Get hands on and make up your own mind.
2. Nikkor Z 58mm f/0.95 S Noct
Nikon introduced an ultra-wide lens mount for its Z 6 and Z 7 models to 'liberate' lens designers and allow for brand new optical designs never before possible – the first of which will be the amazing (and huge!) Nikkor Z 58mm f/0.95 S Noct lens, due later in 2019.
This manual focus monster is set to be a showcase for the new Z mount's capabilities, with its gloriously fast aperture. It may have a glorious price tag to match, apparently in the £6,000 range, but for a lens this special the cost might be worth it. TPS 2019 will be a good opportunity to try the lens out and see if it lives up to the hype.
Canon claims faster electronic communication and autofocus with the new RF mount in the EOS R and RP, which has a large 54mm diameter and a much shorter back-focus distance to the sensor than a DSLR, and the company has already launched a 28-70mm f/2 standard zoom and a 50mm f/1.2 prime. Meanwhile, we can't wait to see what the L-Mount Alliance between Leica, Sigma and Panasonic will bring…
3. Panasonic Lumix S1
A new camera system will be born during The Photography Show - as the Panasonic Lumix S1 and S1R full-frame mirrorless cameras will actually go on sale for the first time worldwide during the show (the official release date is 18 March). The new system involves a lens mount partnership between Panasonic, Leica and Sigma – ensuring that these mirrorless camera will have lots of lens choice - with the promise of 42 L-mount lenses available by the end of next year.
This will be the first chance that members of the public to get their hands on these cameras... and compare them to full-frame mirrorless rivals from Sony, Canon and Nikon. Hopefully Sigma will also have the first samples of its lenses and mount adaptors for the camera system.
4. Fujifilm GFX 50R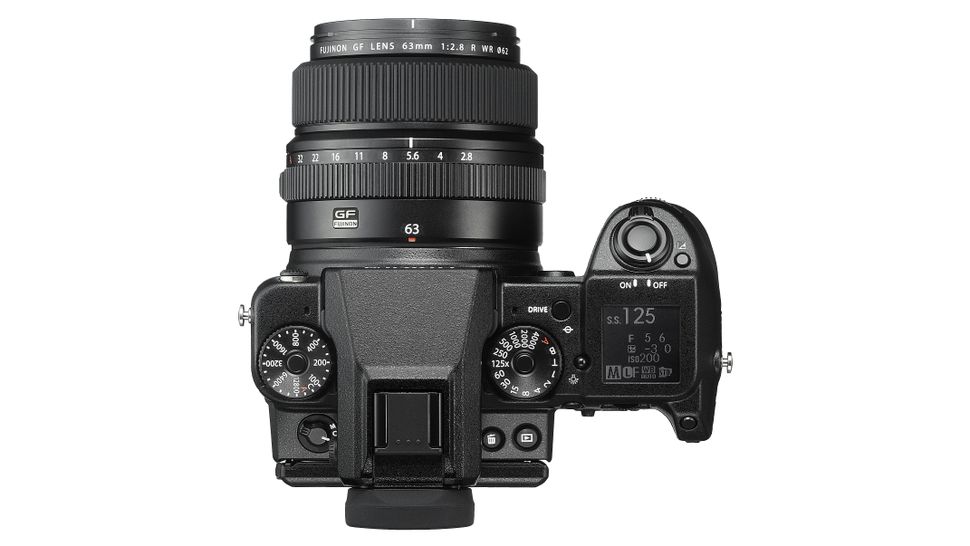 Full-frame used to be the dream format for enthusiasts and professional photographers alike, but suddenly everyone's making full-frame cameras and they're affordable enough for enthusiasts and not just pros. So now, maybe medium-format is the new dream – especially since the Fujifilm GFX 50R has brought the price point down to the level of a good full-frame model just a few years back.
The image quality is beautiful and the camera's pretty special, too, so visitors should head over to the Fujifilm stand and marvel at the the GFX 50R – as well as the GFX 50S and Fujifilm's stellar GF lenses. We may even get a glimpse of the soon-to-be-released 100-megapixel Fujifilm GFX 100S, too!
5. Manfrotto Pro Light Reloader Switch-55
All this kit is no good without a brilliant bag to carry it around, and Manfrotto is bringing out four new additions to its Pro Light Reloader Collection – its range of photographic trolleys designed to meet airline restrictions for carry-on luggage, making them perfect for travel and location shooting.
The Pro Light Reloader Switch-55 is the most versatile bag in the collection, as a two-in-one roller that can transform into a backpack by taking the padded shoulder straps out of the front pocket. Inside it fits a DSLR with a 400mm lens mounted, as well as a second DSLR body and up to 4 lenses, along with plenty of space for accessories and a pockets for a 17" laptop. The entire Pro Light Reloader Collection will be on show at TPS 2019, so you can see which one is best for you.
6. Lensbaby Sol
While the Nikkor Noct lens might be a show stopper, the Lensbaby Sol may just be a show stealer for those who love creative art lenses and selective defocus.
Available as a 45mm f/3.5 (for Canon, Nikon and Pentax DSLRs, Fuji X mount, and Sony A and E mounts) or a 22mm f/3.5 (for Micro Four Thirds), these lenses create a tack-sharp circular area of focus surrounded by smooth blur and bold bokeh.
You simply choose what you want to emphasise in the frame, bend the lens toward it, rotate the front-most ring to bring your subject into focus, and shoot. Head over to the Lensbaby stand to try them out for yourself and set your creativity free!
7. Olympus OM-D E-M1X
Speaking of Micro Four Thirds, Olympus is still proudly flying the flag for the smaller sensor format and the advantages it presents over full-frame systems – especially for professional shooters. The Olympus OM-D E-M1X is the company's reimagined flagship camera, with a pro form factor and bleeding edge technology.
In addition to its blistering burst rate of 18fps with AF tracking (60fps with locked AF), it also boasts deep AI tracking for planes, trains and automobiles, as well as Live ND filter simulation, plus handheld 50MP High Res shot and 80MP High Res shot that turn the E-M1X' 20.4MP sensor into a medium-format resolver.
Don't believe that it's the smallest, lightest, most capable pro camera? Go hands-on with it on the Olympus stand and make up your own mind.
8. Epson Moverio BT-35E
If your only knowledge of augmented reality is Google Glass and AR games on your smartphone, you might wonder why these glasses would be useful for photography. If you're familiar with the camera drone scene, though, you'll know how popular Epson's Moverio BT-300 is, offering arguably the best way to capture photos and video.
The Moverio – the lightest binocular see-through glasses on the market, with cutting-edge silicon OLED display – gives you a first-person view of what your drone sees, enabling you to precisely compose and manage your exposure, while maintaining line of sight with your device.
The new BT-35E makes it possible to view a range of content at low latency from devices using HDMI or USB-C connectivity, giving it even more possibilities for photographers and videographers. Make sure to visit the Epson stand to have your mind blown!
9. Lastolite HaloCompact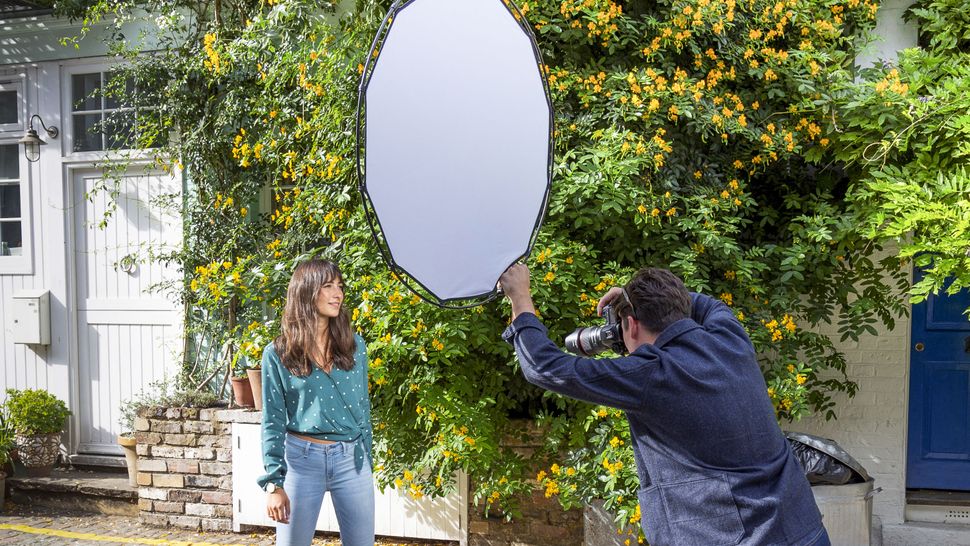 Everyone knows how great reflectors are… but everyone also knows what a pain they can be. Even though they pack down relatively flat and compact, they're still an awkward shape that doesn't really fit in your camera bag and invariably ends up being left in the boot instead of joining you on location.
Enter the Lastolite HaloCompact, which is a bit like a magician's collapsible magic wand. It comes as a series of linked metal rods, packed into a cucumber-like bag that fits into any kit compartment. When you want to use it, the rods connect into a circle, onto which you attach your diffusive or reflective panel – et voila! It's an ingenious design that means you'll never again fail to have a reflector with you everywhere you go.
10. Sennheiser XS Wireless Digital
The new Sennheiser XS Wireless Digital series will be on display at this year's show, providing videographers with an easy entry into wireless audio and working for almost every configuration and application. XSW-D replaces the cable with compact transmitters and receivers that work on 2.4 GHz for worldwide, license-free operation.
Serving as a complication-free lavalier for a one-person video team or a wireless mic that's up and running right out of the bag, this wireless tool empowers your inner creativity by helping you capture the moment with what could be one of the best microphones for filmmakers.
11. Sony A6400
The shiny new Sony A6400 (model ILCE-6400) was introduced to great fanfare last month. Offering a compelling package for vloggers and content creators, it offers a 24.2MP sensor, 180° flipping touchscreen (albeit in an awkward place if you want to attach a shotgun mic to the hot shoe) and 4K video recording.
Sony boasts that the camera possesses 0.02 second autofocus acquisition, but arguably even more impressive is the fantastic Real-Time Eye AF, which is simply a sight to behold – and you can behold it through an electronic viewfinder, too, which is a rarity for a camera in this category.
12. Loupedeck+
Warning: If you spend a lot of time editing in Photoshop or Premiere Pro, you'll find it hard to walk away from The Photography Show without buying one of these!
The Loupedeck+ is the latest version of the Loupedeck, replacing the various sliders, keyboard shortcuts and mouse inputs with physical dials and wheels. A bit like a sound board in a recording studio, it gives you tactile fingertip control and the ability to command multiple editing functions at the same time.
Loupedeck+ is such a profound experience for photo and video editing that you may never go back to the caveman way of doing it with a keyboard and mouse! It's currently compatible with Adobe's Lightroom Classic CC, Photoshop CC and Premiere Pro CC, along with Skylum Aurora HDR. Additional editing software is due to become compatible later this year.
Get tickets for The Photography Show.
Read more:
The Photography Show 2019: everything you need to know
Download your free 48-page Photography Show 2019 preview