We've already seen some exciting new products launched at The Photography Show this year. STC's clever clip-in filters are already a big hit, but now the company has introduced new versions to fit the latest mirrorless cameras.
Previously available for Olympus and Panasonic MTF cameras, as well as Fujifilm APS-C models and Sony APS-C and full-frame cameras, now owners of Canon's EOS R and RF, the Nikon Z 6 and Z 7, and even the medium format Fujifilm GFX 50R can have a piece of the clip-in action.
Where a conventional photographic filter screws or clips to the front of your lens (or in the case of some high-end super telephoto lenses, inserts into the rear of the lens barrel), STCs filters clip into your camera's lens mount to sit right in front of the sensor.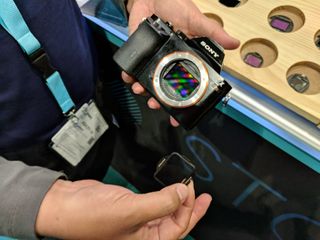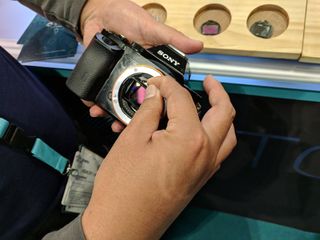 The concept is simple: a small sensor-sized filter is surrounded by an anodized 304 stainless steel frame shaped to perfectly sit within the lens mount opening of your camera. Being so close to the sensor, the filter material is precision quartz ground to ensure it doesn't negatively affect the light passing through from lens to sensor. STC also applies a smudge-resistant coating - a real must considering the potential for accidentally touching such a small filter when inserting it into your camera.
There a plenty of compelling advantages to the clip-in system. There's no need to buy different diameter filters to suit multiple lenses, and their compact size also means they takes up considerably less space in your kit bag. What's more, there's no risk of vignetting when using an ultra-wide optic, and you shouldn't encounter any colour shift on the edges of frame, as can be an issue when using a conventional filter on an ultra-wide lens.
STC's Clip-in filter range includes:
Clear UV protector filter
Neutral density filter series
Infrared UV-IR CUT filter
Astro filter
Lens buying guides
The best Sony lenses in 2019
The best Canon lenses in 2019
The best Nikon lenses in 2019
The best Fujifilm lenses in 2019
The best Micro Four Thirds lenses for Olympus or Panasonic cameras