After all the doom and gloom of 2020, it's quite a pleasant surprise to step back, take stock and discover just how much has happened in the space of 12 months. And for Fujifilm fans it's been a very busy year indeed.
The undoubted highlights of 2020 have been the launch of the Fujifilm X-T200, the Fujifilm X-T4, the X100V and the Fujifilm X-S10.

All four cameras are important in their own way. We think the X-T200 has raised the bar for beginner cameras, the X-T4 has raised the bar for APS-C mirrorless cameras as a breed, and that the fifth-generation X100V is proof of the enduring appeal of a classic 35mm equivalent compact camera with proper camera controls in a body that's a proper size! We also love the X-S10, but hope Fujifilm isn't abandoning its traditional external exposure controls any time soon. This is what has made Fujifilm different – and we want it to stay different!

So here's a month-by-month run-down on everything that happened in the world of Fujifilm in 2020.
January
Fujifilm started 2020 with a bang, by launching the Fujifilm X-T200, a camera that looked as if it was aimed at beginners and smartphone upgraders. We felt then, however, and still do now, that this is camera. that would suit enthusiasts too, thanks to its big vari-angle screen, 4K video and controls which are a little more advanced than the average novice camera. It's also an entry point to the whole Fujifilm X-mount system.

The X-T200 and other lower-cost X-mount cameras normally ship with a Fujinon XC 15-45mm lens – the 'XC' label denotes a lower-cost tier in the Fujinon lens range. This month we learned a new lens would be added to this, the Fujinon XC 35mm f/2, to offer a fast, low-cost prime lens perfect for beginners.

We also got a heads up about the Fujifilm GF lens roadmap. Fujifilm's medium format camera range has been steadily bolstered by new lenses and now covers quite a range of needs and shooting styles. The big story here was a new Fujinon GF 45-100mm f/4 R LM OIS WR for GFX cameras. That's not a big zoom range by regular camera standards, but any medium format zoom is a pretty rare beast.

Two more lenses caught our eye. The GF 30mm F3.5 R WR was promised in 2020 (and we did get to see it later in the year), but the GF 80mm F1.7 R WR would nor arrive until 2021. That f/1.7 maximum aperture is pretty unheard-of in a medium format lens. But that was nothing! We also learned that Fujifilm had patented a GF 90mm f/1.4 optic, which would be the fastest medium format lens in the world – though there's a big difference between a patent and a finished product.

This seemed a good time to take a closer look at the Fujifilm GFX 100 vs GFX 50S and the key differences between Fujifilm's first medium format camera and its latest. We also ran an article on travel photography with a Fujifilm GFX 50R, Fujifilm's rangefinder-style medium format model.

Meanwhile, rumors about the Fujifilm X-T4 were hotting up with a story that the X-T4 would have a totally new battery! (Well, we get excited about the small stuff, too.) We learned that a new instax Mini 11 was on the way, and Laowa launched a hyper-wide 210° 4mm f/2.8 Fisheye for Fujifilm X-mount, amongst others.
February
It turns out that the new battery wasn't the biggest news about the new Fujifilm X-T4 as Fujifilm announced it officially this month. Now with in-body stabilisation, the X-T4 became the undisputed king of the X-series range – previously, the only X-series camera with IBIS was the X-H1, which seems to have faded from view.

The X-T4's in-body stabilisation would work with any existing X-mount lens but offer enhanced stabilisation with lenses that had their own optical stabilisation built in – so we worked out a list of 18 lenses that give you maximum IBIS on the Fujifilm X-T4.

That wasn't the only news in February! Fujifilm launched the X100V as well, the latest version of its fixed-lens premium compact camera, this time with the company's latest 26MP X-Trans sensor, a new lens design for sharper details and better close focusing, and a tilting rear screen.

We also got more details about the Fujinon GF 35mm f/3.5 and GF 80mm f/1.7 lenses we heard about in January, and took the new Fujinon XC35mm f/2 on a little test drive.
• Fujinon XC35mm F2 hands on review
March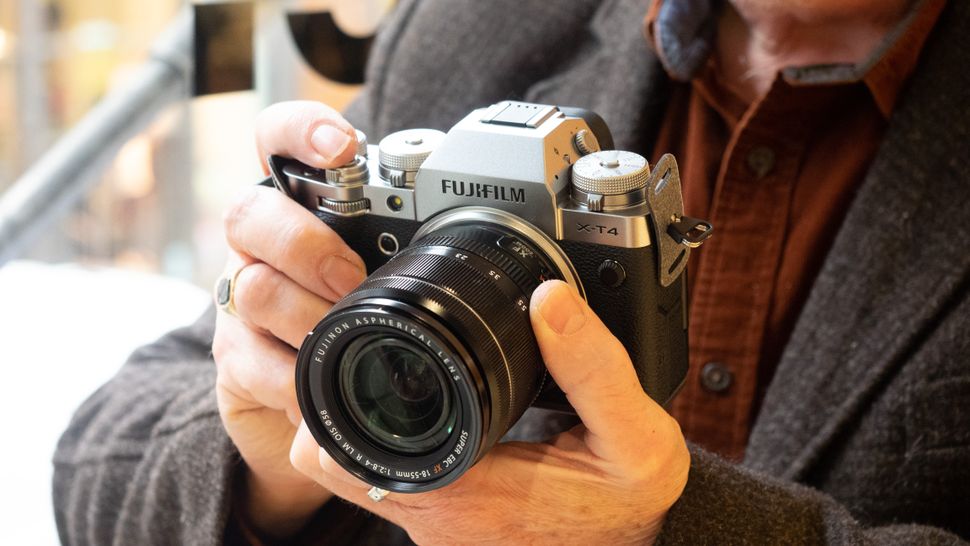 March brought some good news and some bad news! The good news that we were able to publish a Fujifilm X100V review, so big thanks to Fujifilm for getting us a review sample so early.

And that's not all! Fujifilm also sent us a sample of the Fujinon GF 45-100mm f/4 R LM OIS WR for review. This is a great lens optically, and the f/4 maximum aperture isn't bad in the world of medium format, so it does potentially replace a couple of separate prime lenses.

The bad news was that we were told the Fujifilm X-T4 shipping would be delayed until May 2020. Boo! Tokina did announce that there would be three fast f/1.4 prime lenses for Fujifilm X-mount cameras in the autumn (a 23mm, 33mm and 56mm), but we haven't seen these yet (written in December). Double-boo!
• Fujinon GF 45-100mm f/4 R LM OIS WR review
• Fujifilm X100V review
April
By now COVID-19 had really taken a grip on the world, but Fujifilm doesn't just make cameras, and in April we reported that Fujifilm had developed a new coronavirus test that produced results in just two hours, and then that Fujifilm's COVID-19 treatment drug Avigan had begun clinical trials in the US and would be free in 20 countries.

Life, of course, carried on, and when the World Press Photo Contest announced the winners of its 2020 competition, the results were naturally dominated by pros using Canon and Nikon DSLRs – but this year the two main prizes went to documentary photographers using Fujifilm cameras.

And we published our Fujifilm X-T200 review! Many 'experts' would probably overlook this camera, but we think its combination of price, performance and user-friendliness makes it rather special in the beginner/novice market. We especially love its clean lines and uncluttered exterior – it looks more like an old school 35mm SLR than a modern digital camera!
May
May was pretty quiet for Fujifilm fans, but we did get news that one of Fujifilm's most exciting projects was still on track for release in 2020 – the Fujifilm XF 50mm f/1.0 was still alive!

Mirrorless camera makers have been competing to produce the fastest and most exotic lenses possible, especially in the full frame market, and the Fujinon XF50mm f/1.0 was always going to make headlines.

Fujifilm's X-mount cameras use APS-C sensors not full frame, of course, so as many would point out, an f/1.0 lens on APS-C is more like an f/1.4 on a full frame camera in depth of field terms. But still, a 75mm (equivalent) f/1.4 still looks like being a real bokeh beast (and so it would turn out).
June
It was the middle of summer, but the world was a pretty cold and dark place. Fujifilm donated instax camers to UK NHS workers to help them connect with patients. It also made a strong commitment to Black Lives Matter in the wake of the death of George Floyd.

The mood was sombre, then, but lightened by the arrival – at last! – of the Fujifilm X-T4 for review. Would this camera live up to expectations? The X-T3 was a stellar camera, and the X-T4 just took it several steps further, so there was hardly any doubt about that!

This also made us think about the rest of the Fujifilm X range, so we took another look at the mid-range Fujifilm X-T30 to update our review. That would turn out to be rather good timing, given what was coming later in the year.

Fujifilm also officially launched the Fujinon GF 30mm F3.5 R WR medium format lens, a compact 24mm equivalent wide-angle prime that filled a gap in the GF lens system and looked like a pretty handy lens to have in your bag.
• Fujifilm X-T4 review
• Fujifilm X-T30 review update
July
Fujifilm doesn't just make cameras and lenses, of course, and in July it launched a new radio-control EF-60 flash and EF-W1 wireless controller. This is actually Fujifilm's first radio-controlled flash, and what's interesting is that the new units use the NAS (Nissin Air System), so that users aren't just limited to Fujifilm's flash accessories but can use compatible Nissin speedlights and Nissin's Air10s flash commander.

It was a quiet month, so we took the opportunity to refresh and update our Fujifilm X-T3 review. Just because the X-T4 is here, that doesn't mean the X-T3 is obsolete. On the contrary – as we write this (December 2020) it's still on sale, and at prices far lower than before. The fact is, apart from the IBIS and vari-angle screen of the X-T4, there's not so much difference between these two cameras, especially for 4K video, where the X-T3 was and still is ahead of its time.
August
The Fujifilm X-T3 and X-T4 may be excellent cameras for video, but what are the best lenses to use with them? Fujifilm shared a list of seven lenses it officially recommended: the Fujinon XF 10-24mm f/4, Fujinon XF 18-55mm f/2.8-4, Fujinon XF 50-140mm f/2.8, Fujinon XF 16mm f/1.4, Fujinon XF 35mm f/1.4, Fujinon XF 56mm f/1.2 and XF 80mm f/2.8 Macro.

That's an interesting list, with three zoom lenses and four primes. It's interesting that Fujifilm should choose the Fujinon XF 18-55mm f/2.8-4 over the XF 16-55mm f/2.8 (probably for size and weight!) and that it recommends its faster primes over the compact f/2 versions.

We also caught up with one of Fujifilm's new medium format lenses with our Fujinon GF30mm F3.5 R WR review. It's an interesting lens with an odd, tapered profile, rather like the 23mm f/2 or 50mm f/2 X-mount lenses. The results are great, as ever with Fujinon GF lenses, but somehow we didn't quite warm to it.
• Fujinon GF30mm F3.5 R WR review
September
The Fujifilm X-T200, X100V and X-T4 would not be the only new Fujifilm cameras in 2020 – there would be a fourth. The rumors begain about a new Fujifilm X-S10 model, and about the only thing we knew (or thought we knew) about it at this point is that it might have an SLR-styled body.

But then had a bit more to think about as we secured a precious sample of the now near-mythical Fujinon XF50mm F1.0 R WR. We were half expecting something like the monstrous (and monstrously priced) Nikkor Z 58mm f/0.95 S Noct from Nikon, but the Fujinon is very different in three key respects: 1) It's relatively affordable, 2) it's completely practical, 3) it has autofocus.

You would have to be a real bokeh nut to spend this kind of money on a lens like this, but the handling of the XF50mm F1.0 R WR is very good, the autofocus is effective despite the huge chunks of glass in the barrel, and the bokeh wide open is everything we hoped. Coronavirus and time restrictions prevented us doing full lab tests, but our sample images showed an exceptional lens with an almost Leica-look about its images.

Oh, and remember the new instax we mentioned in January? We got a sample and published our Instax Mini 11 review this month.
• Fujinon XF50mm F1.0 R WR hands on review
• Instax Mini 11 review
October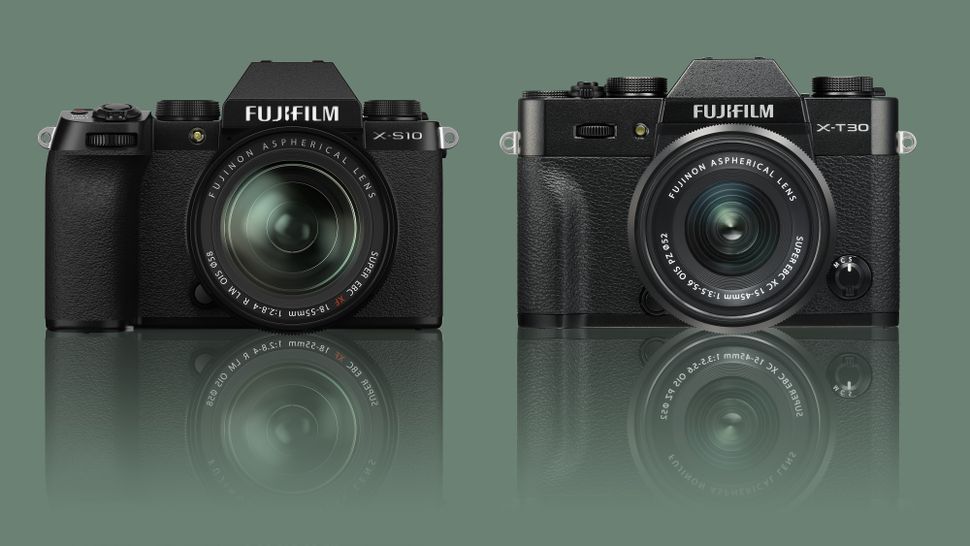 September's rumor is confirmed as there is an official announcement about the new Fujifilm X-S10. Interestingly (for us), Fujifilm has released a mid-range camera that uses a regular mode dial rather than Fujifilm's trademark external shutter speed and aperture controls. Fujifilm explained to us that this was not indicating the X-S10 was a beginners' camera, but Fujifilm's attempt to reach a broader audience.

We thought this did raise a lot of questions about how the X-S10 would fit into the X-mount range, so we published two special articles: Fujifilm X-S10 vs X-T4: 6 major differences explained, and Fujifilm X-S10 vs X-T30: How do Fujifilm's mid-range mirrorless cameras compare? In many ways, the X-S10 is like a mini-X-T4, right down to the high-quality build and in-body stabilisation – so was the X-T4 still worth the extra, or was the X-S10 good enough? We also wondered how the X-S10 would affect the X-T30, one of our favorite mirrorless cameras, not least because of its size, but without the X-S10's in-body stabilisation. We anticipate some difficult decisions ahead for Fujifilm fans!

Fujifilm also announced a new Fujinon XF 10-24mm F4 R OIS WR lens to replace the original 10-24mm. The new version has a slimmer profile and improved image stabilisation and – best of all – an aperture ring. We liked the original 10-24mm lens a lot, even though it didn't quite have the angle of view or the light-gathering power of the pro-spec XF 8-16mm f/2.8. The 10-24mm lens has stabilisation, however, and it's cheaper and more portable – we think this is the lens most Fujifilm fans will go for.

We were talking about the Fujifilm X-T3 back in June, and how it was still a highly competitive camera even with the X-T4 now out. Well Fujifilm delivered a firmware update to boost the X-T3's autofocus to the same level as the X-T4's, so the older X-T3 is an even more compelling alternative.

Finally this month, Fujifilm released its latest X-mount lens roadmap, featuring two new lenses. The Fujinon XF 18mm F1.4 will be an ultra-fast 27mm equivalent wideangle prime and available in 2021, while the Fujinon XF 70-300mm F4-5.6 OIS, also available in 2021, will offer a 105-450mm equivalent focal range – longer than the existing Fujinon XF 55-200mm F3.5-4.8 R LM OIS.
November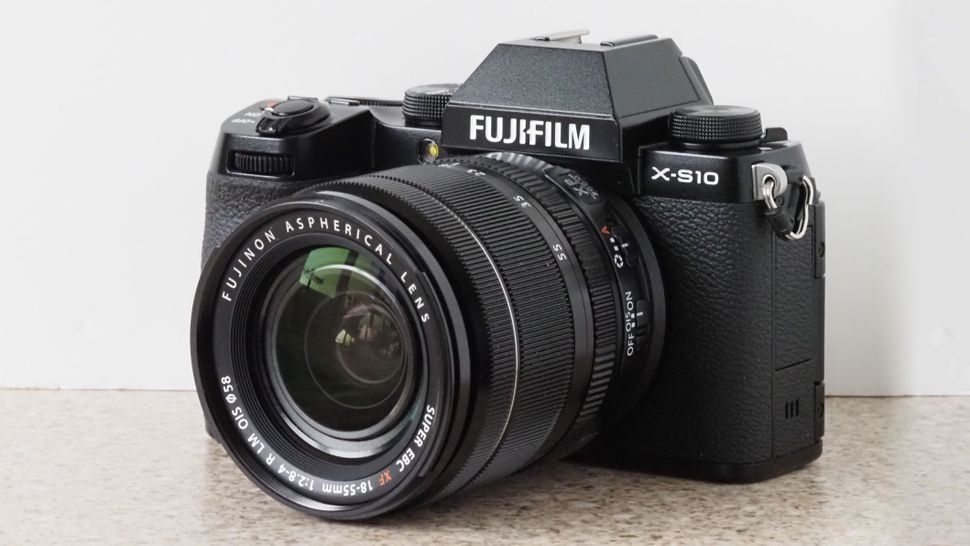 Soon after the official launch, we got a sample of the Fujifilm X-S10 for review. This is such a great camera it's hard to find any fault with it. We noticed some stabilisation glitches in video mode where the IBIS seemed prone to jerky re-centering when it reached the limit of its movement, but that was only for run and gun video where you should really use a gimbal anyway.

Even so, we do wish we could have had an X-T30 replacement with IBIS, or for the X-S10 to have a shutter speed dial like the X-T30. The X-S10 is a great camera, but maybe it has lost the thing that always made X-mount cameras stand out?

In other news, we heard reports that the Fujifilm GFX 100 was going to get a sensor-shift high-res mode like so many rivals, which would open the door to huge 400MP photos. There doesn't seem to be any technical reason why this shouldn't be possible, but we might have to get bigger memory cards and hard drives...

Fujifilm does announce the Fujifilm GFX 100 IR, an infra-red version of the GFX 100. We believe it's designed for industrial and forensic applications as much as for infra-red photographic effects – indeed, you will have to sign a GFX 100 IR usage agreement before you can get one, which is curious!
December
We close out the year with more Fujifilm gossip from our friends at Fuji Rumors and the prospect of a very exciting 2021... the first report is that there will be a new 'compact' Fujifilm GFX 100 but still with in-body stabilisation, and the second is of a new Fujifilm GFX 100S closer in size to the existing GFX 50S. It sounds like both stories could be talking about the same camera, so we will have to wait and see!

In the meantime, we are still holding our breath for the release of the Fujinon GF 80mm f/1.7, now expected to appear in 'early 2021'.

And we'll finish with two more rumors, this time for the X-mount range. The first is that a new Fujifilm X-E4 could have a tilting screen – but honestly we don't mind, because we'll just be glad to see a new version of Fujifilm's cute, compact but capable little XE-series cameras.

And the second story (we do so hope this is. true) is that Sigma might be set to supply X-mount lenses in 2021. This would be great news for Fujifilm fans as Sigma is producing some of the best lenses you can buy (or afford, at any rate) right now. However, like all rumors, it may not be true...
Read more:
• Best Fujifilm cameras
• Best Fujifilm lenses
• Best mirrorless cameras
• Best cameras for beginners
• Best 4K cameras for filmmaking
• Best cameras for enthusiasts
• Fujifilm X-E3: Specs, release date and price