The Fujifilm X-T4 is the new flagship camera in the Fujifilm APS-C X-mount mirrorless camera range. It takes over from the X-T3, adding a series of key features that make the X-T4 perhaps the most advanced, most desirable and most powerful APS-C camera on the market right now.
Full-frame mirrorless cameras may be the ones that grab all the headlines, but APS-C cameras offer almost the same image quality, and pretty well all the features and performance, at a much lower price. And right now, the brand-new Fujifilm X-T4 looks to have everything that any amateur, enthusiast and expert could want.
The Fujifilm X-T4 is one of the best mirrorless cameras on the market, undoubtedly one of the best Fujifilm cameras and almost certainly on our list of the best cameras for enthusiasts. It could also prove to be one of the best 4K cameras for filmmaking as well as the best cameras for vlogging. As you'll have gathered, the Fujifilm X-T4 is an important camera!
Of course, it's been upstaged in 2022 – potentially – by the X-H2S, so you might want to check out our Fujifilm X-H2S vs X-T4 comparison.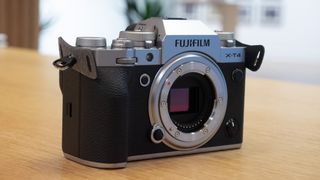 Specifications
Sensor: 26.1MP APS-C X-Trans CMOS 4 sensor
Image processor: X Processor 4
AF points: 117/425/91 point hybrid contrast/phase AF
ISO range: 160 to 12,800 (exp 80-51,200)
Max image size: 6,240 x 4,160
Metering modes: 256-zone multi-pattern, center-weighted, spot
Video: 4K & UHD at 60/50/30/25/24p
Viewfinder: EVF, 3.69m dots
Memory card: 2x SD/SDHC/SDXC (UHS II)
LCD: 3-inch vari-angle touchscreen, 1.62m dots
Max burst: 30fps (electronic shutter, 1.25x crop mode) 15fps (mechanical shutter)
Connectivity: Wi-Fi, Bluetooth
Size: 134.6 x 92.8 x 63.8mm
Weight: 607g (body only)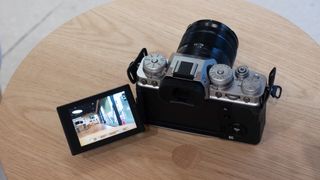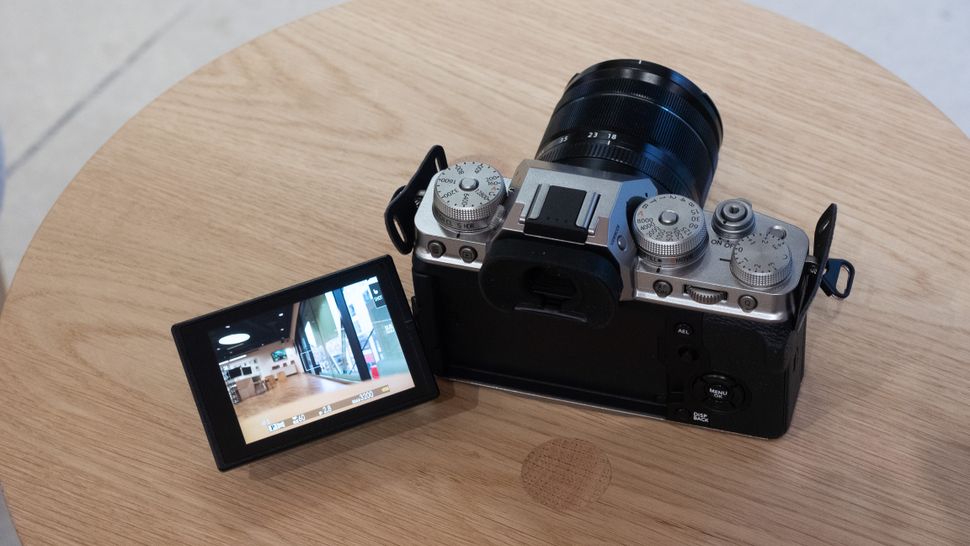 Key features
The Fujifilm X-T3 had so many advanced features it was hard to know where to start… and the X-T4 makes this harder still.
We'll begin with the things that are the same. The X-T4 uses the same 26.1-megapixel X-Trans sensor as the X-T3, with the same X Processor 4 image processing and the same hybrid phase detection/contrast AF system. The video specifications are largely unchanged too, but the X-T3's 60p 4K video and 10-bit internal recording was so far ahead of its time – and still is – that the X-T4's video capture is still very advanced for this market.
The things that are new are mainly physical, but at least as important as megapixels and autofocus points.
First, the X-T4 now has in-body image stabilization. Fujifilm first used this on its bigger and heavier X-H1 model, but the IBIS unit in the X-T4 is smaller, lighter and more efficient – and Fujifilm claims up to 6.5 stops of shake compensation even with unstabilised Fujinon prime lenses.
Second, a new shutter unit offers a much quieter action and a higher continuous shooting speed of 15fps, compared to 11fps on the X-T3. You can use the electronic shutter at up to 30fps in the camera's 1.25x crop mode, but the mechanical shutter is better suited to fast-moving subjects. The new shutter also has a much longer life – 300,000 actuations compared to 150,000 on the X-T3.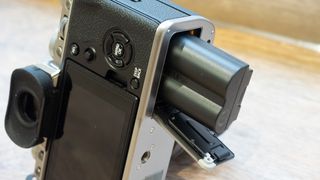 Third, there's a new NP-W235 battery that offers up to 500 shots on a charge in normal mode and 600 in 'economy' mode. It's not quite up to DSLR standards, but it's a big improvement over the 390-shot battery life of the X-T3.
Fujifilm has added another new feature to the X-T4 – a vari-angle screen. It's not the 3.5-inch 16:9 screen seen on the Fujifilm X-A7 and X-T200, but Fujifilm says it needed to use a regular 3-inch screen to allow enough room for the D-pad controller on the back of the camera.
Other improvements include a new ETERNA Bleach Bypass cinematic Film Simulation mode, a new autofocus algorithm for better face and eye detection and some revised external controls, notably a new Still/Video lever on the top of the camera.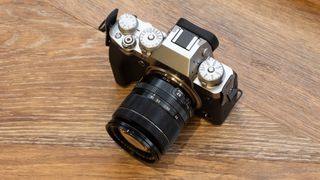 Build and handling
The Fujifilm X-T4 has the same classic rectangular design and external exposure controls of previous Fujifilm X-series cameras. It's a paradox of modern camera design that it takes a mirrorless camera like this one to truly replicate the handling of a classic 35mm film SLR – digital SLRs are just too bulky.
Where other cameras use mode dials, Fujifilm's exposure controls are strictly old school. There's a shutter speed dial on the top and a physical ISO dial and most (though not quite all) Fujifilm lenses have manual aperture rings. Each of these controls has an 'A' setting, so you can quickly swap between full manual control, aperture priority, shutter priority, program AE and auto ISO.
This design means the camera settings are always visible and can be changed even without switching the camera on. You don't need a mode dial, and this leaves the twin control dials available for other functions.
Best of all, this control layout really encourages you to think properly about exposure control and the camera settings. It's not old fashioned for the sake of it. We would say it's a more expensive but better way to design a camera's controls.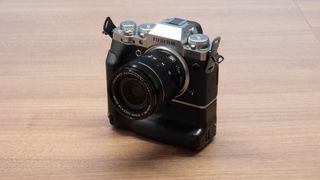 The X-T4 is a little bigger than the X-T3, but not by much. It's a couple of millimetres wider and a few millimetres thicker, but this doesn't hamper the handling at all – if anything, the extra size makes the X-T4 that little bit 'grippier' and gives the controls more room to breathe. However, if you have a SmallRig video cage for an X-T2 or X-T3, the extra few millimetres means the X-4 won't fit.
The shutter action is extremely quiet. Mirrorless cameras use focal plane shutters which normally make a bit of noise, but this one is extremely unobtrusive.
For horizontal shooting and video, the new vari-angle screen won't offer much advantage over a tilting screen, as used by the X-T3, but it comes into its own for vertical shots and generally when shooting in tight corners at awkward angles.
There is a new VG-XT4 battery grip accessory for the X-T4 which adds duplicate vertical controls and two extra batteries to effectively triple the battery life to 1,450 shots. Once attached to the base, it feels a very snug fit on the X-T4 body, and although the grip is available only in black, it suits the black and silver bodies equally well.
The dual card slots sit behind a separate door to the battery compartment, which we like. The battery itself is physically larger than the NP-W126S cell used in the X-T3 and other X-series cameras, so they are not interchangeable, but the longer life of the new NP-W235 battery is important, so it was a change worth making.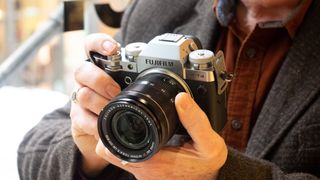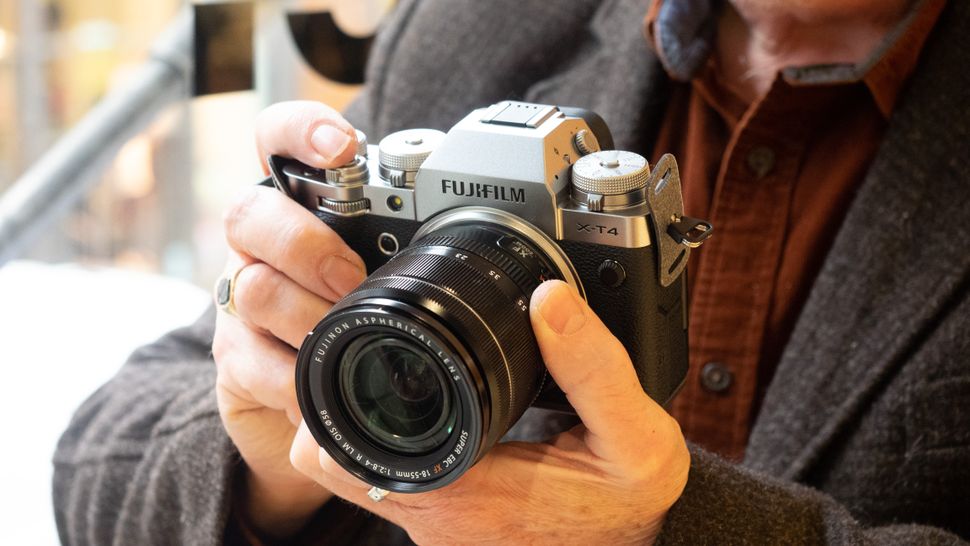 Performance
Here's a gallery of images we shot with a pre-production version of the X-T4 for a short time at the launch event. We now have a full production version for testing (see below).
The image quality from the X-T4 is everything we've come to expect from Fujifilm – and we have seen the results from this sensor before, in the X-T3, X-Pro3 and X-T30. Fujifilm's film simulations offer an excellent choice of in-camera 'looks' and its dynamic range expansion and shadow/highlight tone settings increase its ability to cope with high brightness ranges to the point where you may not need to shoot raw files at all.
If you do shoot raw, you'll find Adobe Camera Raw and Lightroom give their own excellent renditions of Velvia, Astia, ACROS and Fujifilm's other film simulations, but our advice would be to get the free Capture One Express for Fujifilm to see just what this camera is capable of.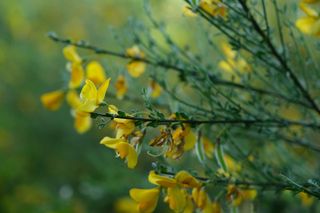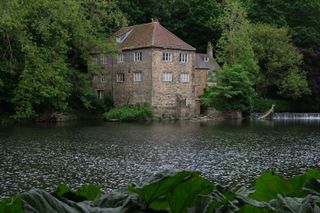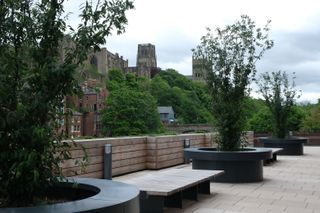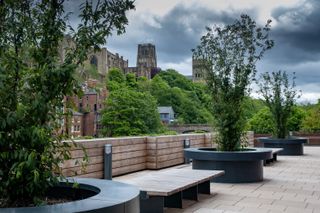 We're told the autofocus is now faster, with improved face and eye tracking, though the X-T3 did get a firmware update which boosted AF performance too, so there may not be too much difference in practice.
The autofocus is certainly fast with Fujifilm's latest and best lenses, though some older primes may be a little slower and noisier through not having the same high performance AF actuators. The X-T4 proved very good at tracking eyes and faces in our tests, though it could lose contact with sudden and erratic movements. As with any autofocus system, you need to learn the camera's responses to get the best from it and anticipate which AF mode is going to work best in any given situation.
Here are some more sample images from the X-T4:
The 15fps burst mode is very impressive, though you're better off swapping to JPEG only capture for longer bursts – otherwise, the camera will start to slow after just three seconds or so.
The 6.5-stop in-body stabilisation sounds great, though we didn't get very close to that figure in our tests. It is very dependent on the lens and body combination being used and the conditions. We tried it with the Fujinon 16-55mm f/2.8 red badge lens set to 55mm at at a range of shutter speeds. 1/30sec was about as slow as we could go with reliably sharp results, though there were some successful shots at much slower shutter speeds, down to 1/8sec in some instances.
Below are two portrait samples captured during our video tests: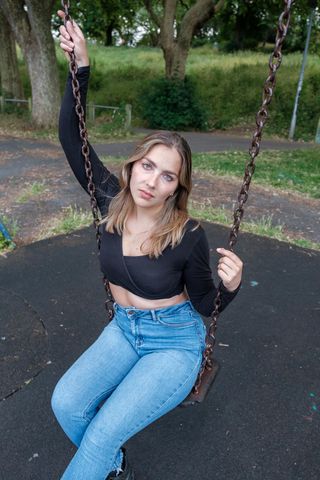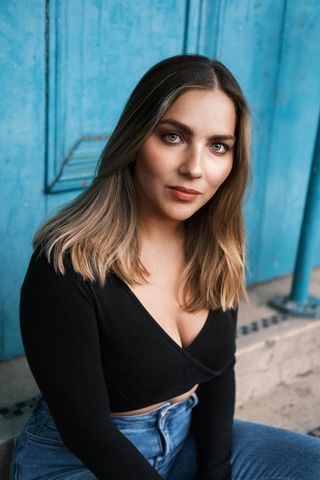 Video
The changes between the X-T3 and X-T4 for video are substantial. The basic video specs are the same, but the addition of in-body-stabilisation and the longer batter life make a huge difference.
The in-body stabilisation is terrific. It doesn't do the same job as a gimbal for smoothing sweeping cinematic camera movements, but for slower movements and static shooting, it's as effective as a gimbal. The X-T4 also has DIS (digital image stabilization) which you can use in conjunction with the IBIS, though we didn't see a whole lot of difference in the results. In some frames it seemed to give a 'wavy' look, but we'd need carry out more checks to be quite sure. In practice, the in-body stabilisation feels effective enough to use on its own.
Here's a video we shot to show the effect of the X-T4's in-body stabilisation versus handheld footage (no stabilisation) and a gimbal. (Thanks to Samantha Dunn Instagram - @sellamasam)
The changed position of the stills-video lever doesn't make much difference to usability, though it does emphasise the X-T4's dual role. What is useful, though, is the way the menus switch according to which of these options you've selected.
The new vari-angle monitor is a big step forward from the old tilting screen, especially when working with a gimbal, where you can turn it any way you need to in order to see the screen – and, of course, it flips round for when you need to film yourself. The touchscreen control is useful too with more 'swipeable' options.
The new, bigger battery is extremely welcome for videos. The X-T2 and X-T3 tore through batteries in the past, especially when shooting 4K, but the whole video in this review was shot on a single charge and the battery levels was still at 80%.
However, the lack of an external charger is annoying, especially at this price. Yes, the X-T4 offers in-camera charging, but if you're shooting a lot of video you'll need one battery in the camera and another charging. You can't have your camera out of action just because you need to charge a battery. You can get an external charger, that's not a problem, but surely it could have been included?
The Bleach Bypass film simulation looked interesting, but the sample video was shot on Fujifilm's Eterna profile, which is flat enough to give good overall dynamic range without needing too much post production work. The X-T4 also comes with Fujifilm's F-Log profile – and a handy preview option to show you how your log footage will look in the edit, which helps with exposure settings when shooting.
The two main benefits with the X-T4 are the very effective in-body stabilisation and the much better battery life.
Lab tests
The Fujifilm X-T4 is a quite advanced stills and video camera so we hand to think long and hard to find three rivals to stack it up against that were in the same market and at a similar price. We went for The top of the range APS-C Sony model, the Sony A6600, the Olympus OM-D E-M1 Mark III and, as a wildcard, the similarly priced but full frame Nikon Z 6.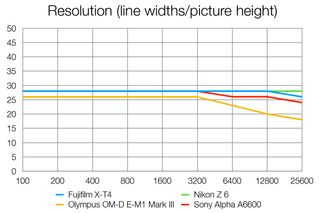 Resolution:
The X-T4, Nikon Z 6 and Sony A6600 all resolve equivalent amounts of fine detail up to ISO3200, after which the X-T4 manages to equal the full-frame NIkon Z 6 up to ISO 12800 for detail retention – an impressive result. The OM-D E-M1 Mark III with its lower resolution 20MP sensor is of course at a disadvantage here and can't quite resolve as much detail as the other three cameras.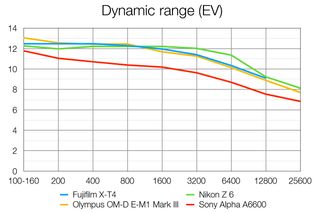 Dynamic range:
The X-T4 performs very well for dynamic range, equalling the Olympus OM-D E-M1 III throughout its entire sensitivity range. The full-frame Nikon Z 6 also largely performs on par with the Fujifilm and Olympus cameras, apart from between ISO 3200 and 12800 where it can capture around 1 stop more dynamic range. The Sony A6600 is outclassed by the other three cameras across all sensitivities.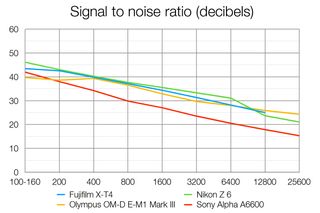 Signal to noise ratio:
Our signal to noise test measures image clarity, specifically the ratio of the actual image 'data' you want to capture, versus the image noise that you don't want, but will inevitably be visible when shooting at higher ISO sensitivities. The higher the score at a given ISO sensitivity, the better.

Just as with dynamic range, the X-T4 runs mostly level with its rivals from Olympus and Nikon – noise is well controlled throughout its sensitivity range. The A6600 starts strongly at ISO 100 and 200, but as the ISOs increase, noise becomes much more apparent than in images from the other three cameras.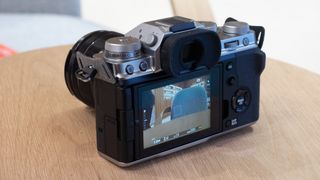 Verdict
The 2018 Fujifilm X-T3 was such a great camera that it was hard to find any fault with it at all. The only thing it lacked that we really wanted was in-body image stabilization, and the X-T4 has it. The X-T4 also brings a vari-angle screen and a faster, quieter, longer-lasting shutter mechanism. In many ways it feels like a successor to the Fujifilm X-H1 too. We would like a bigger buffer depth in continuous shooting mode, and it's a shame the X-T3's headphone socket has been lost, but the improvements to this camera more than make up for that.
Read more:
• These are the best mirrorless cameras you can buy today
• The X-T4 could prove one of the best cameras for enthusiasts
• We choose the best Fujifilm cameras to buy right now