At the Fujifilm X Summit last night, the next two lenses for the GFX medium format system were shown off for the first time. The 80mm F1.7 R WR and the GF 30mm F3.5 R WR were added to the GF lens roadmap last month, but at the conference we were able to see working samples of the two designs.
The 80mm f/1.7 is a particularly interesting addition – and will become the fastest autofocus medium format lens ever produced. The standard prime (which has an effective focal length of 63mm, when the 0.79x crop factor is taken into account) will weigh less that 800g.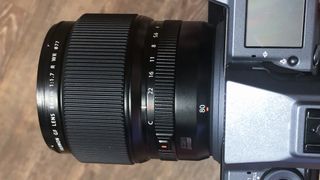 Significantly, the new 80mm will weigh some 20% smaller and over 25% lighter than the existing superfast Fujinon GF 110mm F2 R LM WR – so offering a lighter and smaller portrait lenses for the current three models in the GFX medium format camera system.
We were also told that these two lenses will have different characteristics. The 110mm will produce a very sharp image, while on the other hand the 80mm f/1.7 produce a "soft and warm image.... with bokeh that will be very soft and creamy". It will be up to photographers to decide which look they prefer - although the size difference may be crucial factor to many users.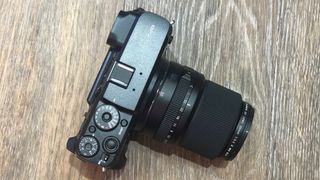 The 30mm f/3.5 will give the equivalent of a traditional 24mm - so is aimed squarely at landscape shooters. The designers promise a high resolution lens with minimal distortion, but also a lens with a fast AF performance that will also make the new model appeal to street photographers.
The 30mm is due to go on sale later this year, with the 80mm f/1.7 slated for release in 2021.
The X Conference, held in Fujifilm's House of Photography in London's Covent Garden, was also used to unveil the new Fujifilm X100V and a working prototype of the 50mm f/1 lens for X-mount cameras.
Read more:
• These are the best Fujifilm cameras today
• We list the best Fujifilm lenses to buy
• The best medium format cameras right now