The World Press Photo Contest has announced its winners of the 2020 competition, which is its 63rd edition of the annual Photo Contest – and the 10th edition of the partner Digital Storytelling Contest for filmmakers as well. Over 73,996 photographs were entered by 4,282 photographers from 125 different countries, which were all reviewed by an independent jury.
In a competition that for years was dominated by pros using Canon and Nikon DSLRs, this year the two main prizes went to documentary photographers using Fujifilm cameras.
Japanese photographer Yasuyoshi Chiba from Agence France-Presse was awarded the prestigious title of World Press Photo of the Year for his image 'Straight Voice'. This photo depicts a young man, illuminated by mobile phones, reciting protest poetry while demonstrators chant slogans calling for civilian rule, during a blackout in Khartoum, Sudan, in June 2019. The image was captured with a Fujifilm X-H1 mirrorless camera.
• Read more: Everything photographers need to work from home
Yasuyoshi Chiba said: "The place was a total blackout. Then, unexpectedly, people started clapping hands in the dark. People held up mobile phones to illuminate a young man in the center. He recited a famous protest poem, an improvised one. Between his breath, everybody shouted 'thawra', the world revolution in Arabic. His facial expression and voice impressed me, I couldn't stop focusing on him and captured the moment."
Meanwhile, Romain Laurendeau from France picked up the World Press Photo Story of the Year title for his impressive photo essay 'Kho, the Genesis of a Revolt'. Shot over a seven year period, this is the story of the largest protest movement in Algeria in decades, which was started by the youth, who, according to a UNESCO report, face 72% unemployment if they're under 30. He used Fujifilm X100, X100S and X100F compact cameras for his essay.
Romain Laurendeau said: "It was impossible for a part of me not to recognize myself in these young people. They are young but they are tired of this situation and they just want to live like everyone else."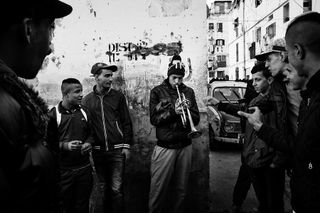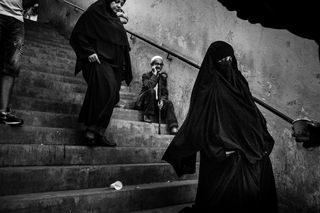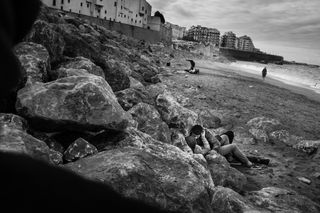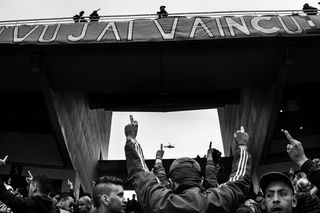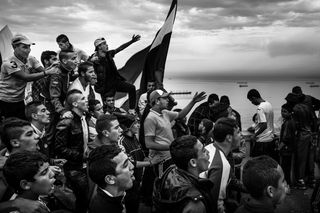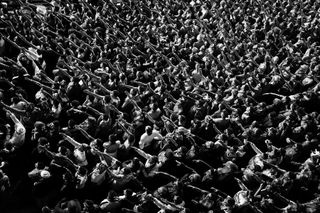 To see all of the winning images from the 2020 World Press Photo Contest, visit the World Press Photo. To read more about the category winners, visit the World Press Photo's article here.
Read more
The best cameras for professionals
The best Fujifilm cameras in 2020
The best Fujifilm lenses in 2020
The best coffee table books on photography