Quick Menu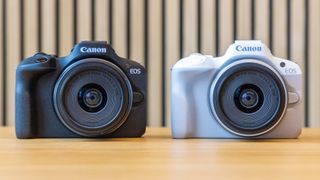 Top picks
1. Best overall
2. Best features
3. Best for style
4. Best DSLR
5. Best compact
6. Content creators
7. Best for vlogging
8. Best for serious photography
How to choose
How we test
What is the best camera for beginners? It's a camera that's not too expensive to buy, not overwhelmingly complicated to use, but still offers great image quality and the scope to try out more advanced techniques as you learn more about photography.
When it comes to recommending the best camera for beginners, the debate about DSLRs vs mirrorless cameras is more relevant than it is for perhaps any other area of photography.
Both will give you a great start in photography but, broadly, DSLRs are bigger, have better battery life, and are chunkier but cheaper – but are increasingly hard to find. In fact, this list now only has one DSLR recommendation: the Canon EOS Rebel SL3 / Canon EOS 250D.
Mirrorless cameras have surpassed DSLRs in almost every way and are smaller, lighter, better for video, and show you exactly what your finished image will look like as you are taking it. This makes them a better choice for beginners, as you can see in real-time how changing the settings affects the exposure (rather than having to guess, and then check the back of the camera after you've taken a shot).
For a mirrorless option, I'd choose between the Canon EOS R100 and the Olympus OM-D E-M10 Mark IV. The R100 is essentially the mirrorless replacement for the SL3 / 250D, but is remarkably more advanced. However, my personal recommendation would be the brilliant little Olympus. This camera offers some clever computational tricks, has built-in image stabilization (to correct camera shake and help you shoot in low light), and it's the most compact and lightweight system on the market – I used to have one of these, and I loved it.
When it comes to the best cameras for beginners, more important than whether or not it has a mirror is the kind of lens you get with it. Cameras are sold both 'body only' or with a 'kit lens' – typically a starter lens with around a 3x zoom to cover most of the bases. We recommend a kit lens for each of these cameras below and they are almost always the standard lens option for these cameras…
Best camera for beginners: Our Top picks
Best camera for beginners in 2023
Why you can trust Digital Camera World Our expert reviewers spend hours testing and comparing products and services so you can choose the best for you. Find out how we test.
Best camera for beginners overall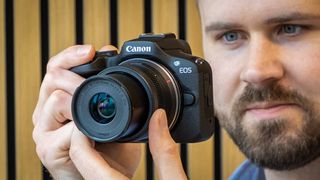 We would have loved to see a non-fixed screen with touch input, but the D-pad on the back of the camera still makes it easy to navigate menus and settings – and the simple controls and guided user interface are invaluable for newcomers. It packs Canon's advanced Dual Pixel CMOS AF system with face tracking and eye detection for photographs, and its 24.1MP sensor delivers great image quality for both stills and video.
Canon's RF mirrorless mount is one of the newest and most advanced lens formats on the market. This means there are fewer native lenses currently available, though it has the benefit of being compatible with Canon's EF DSLR mount – so you can take advantage of the best Canon lenses designed for DSLRs as well, via an adapter.
Recommended kit lens: Canon RF-S 18-45mm f/4.5-6.3 IS STM
Read our Canon EOS R100 review for more details
Best beginner camera for features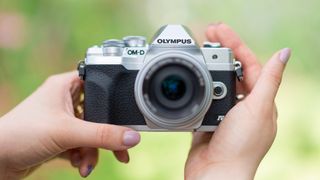 Don't be fooled by its stunning retro looks – this is a very advanced camera, and it's far from style over substance! Its 20MP image sensor doesn't have as much resolution as its rivals, and is physically smaller than an APS-C sensor, but it still delivers beautiful image quality. And its size offers other key advantages.
First off is in-body image stabilization, as the Olympus is able to compensate for a remarkable amount of camera shake while shooting stills and video. The smaller sensor also means that both the camera and the lenses are truly compact, meaning you have significantly less weight in your (much smaller) kit bag. With 4K video and a tilting touchscreen that flips 180° for selfies or presenting vlog-style to camera, this entry-level camera can do pretty much everything.
Recommended kit lens: Olympus M.Zuiko 14-42mm f/3.5-5.6 EZ Pancake
Read our full Olympus OM-D E-M10 Mark IV review for more details
Best beginner camera for style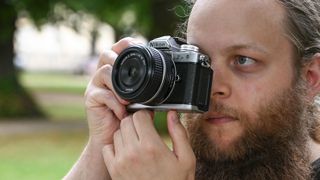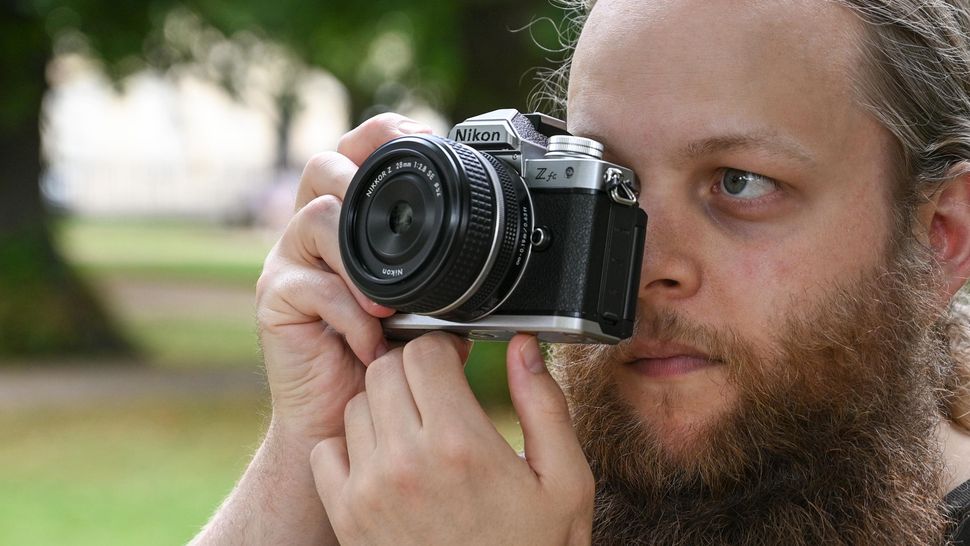 Like the Olympus on this list, the cool-looking Nikon Z fc t's a retro-styled mirrorless machine with dial-based controls, and it's a joy to handle, use, and be seen using. Internally, it's basically the same as the Nikon Z50, with the same APS-C sensor and processor and many of the same specs. A few extra features like a built-in flash have been shaved off, and it is more expensive than the Z50, so if you don't care about aesthetics then Nikon's other APS-C camera is the smarter choice.
But if you're the sort of person who can't resist the siren song of the best retro cameras, the Z fc will be right up your alley. It's not the cheapest camera for beginners, but you get a lot of features for your money including 4K 30p video and 11fps shooting – and its looks alone could inspire you to take up photography seriously.
Recommended kit lens: Nikkor Z DX 16-50mm f/3.5-6.3 VR
Read our full Nikon Z fc review for more details
Best DSLR camera for beginners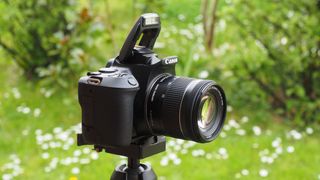 This isn't the cheapest DSLR you can buy, by any means, but very often it's worth paying a little extra money to get a much better range of features – and this is the perfect example. It boasts Canon's impressive 24.1MP APS-C sensor and brilliant Live View shooting, thanks to a fully-articulating touchscreen display and Canon's fast Dual Pixel CMOS AF autofocus.
In fact, we'd actually say this is one of the only DSLRs where composing shots with the screen is downright preferable to using the viewfinder. Canon also packs in 4K video wrapped up in the smallest DSLR body you're likely to see – though if it's specifically video you're after, one of the SL3's mirrorless rivals will do a better job.
Recommended kit lens: Canon EF-S 18-55mm f/4-5.6 IS STM
Read our full Canon EOS SL3 / Canon EOS 250D review for more details
Best compact camera for beginners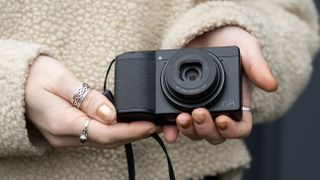 You don't have to buy a DSLR or mirrorless camera system with lots of lenses to take amazing-looking photos. If you want a camera that slips into your pocket, but still offers manual controls and a big APS-C sensor for high-quality images, look no further than the Ricoh GR IIIx.
It has an excellent lens integrated to its compact body that gives you a 40mm equivalent focal length, which is perfect for a range of subjects from street scenes and landscapes, to longer portraits and family photos. The GR IIIx gives you some manual photography options to get to grips with photography, as well as quality images that can be shot in JPEG or RAW for editing later.

Read our full Ricoh GR IIIx review for more details
Best beginner camera for content creators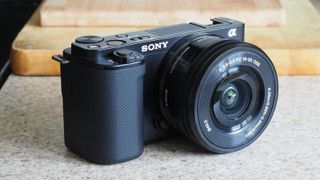 If your interest lies half and half with video and photography, then a dedicated vlogging camera like the new Sony ZV-E10 is perfect. It cuts back a little on the photography side, lacking an electronic viewfinder, but it comes back with video features, including 4K video and a fully-vari-angle screen.
It also packs a large and well-performing internal microphone (with clip-on muffler), Sony's excellent autofocus, and an appealing price tag. It's a shame that there is no in-body image stabilization, and the menus can't be touch-controlled (a rather glaring omission for a vlogging camera, perhaps), but for beginners to video, this is unlikely to be a big drawback. What's more important is that because it uses the Sony E mount, it has access to a large number of Sony and independent brand lenses.
Recommended kit lens: Sony E PZ 16-50mm F3.5-5.6 OSS
Read our full Sony ZV-E10 review for more details
Best beginner camera for vloggers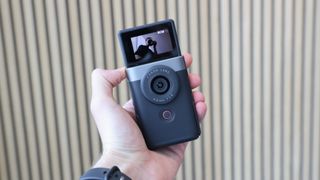 This is a bit of a leftfield choice, but honestly – if a complete beginner asks me what camera to use strictly for vlogging, this is the one I recommend. It's one of Canon's most conceptual and cleverest cameras ever – and the only true vlogging camera that's just as simple to use as your smartphone (unlike other "vlogging cameras" that are just regular cameras with video specs, and aren't really designed for the job!).
The V10 is the size of a cigarette packet, making it super pocketable. On the front there is nothing but a red button (like the circular 'record' icon when you shoot video on a phone) and a lens. On the back are a few different buttons, none of which you need to fiddle with all that much, along with a tilting screen and a pop-out stand. All you have to do is hit the red button when you want to record, and off you go! No choosing codecs or changing lenses or worrying about settings.
If you want to film handheld, there's image stabilization to keep your footage steady. But the clever pop-out stand is ideal for shooting on a tabletop, or propping it up on anything that happens to be around you. The video and audio quality is great, and it even takes really good stills if you want to!
Read our full Canon PowerShot V10 review for more details
Best beginner camera for serious beginners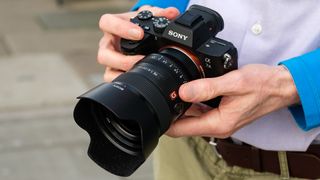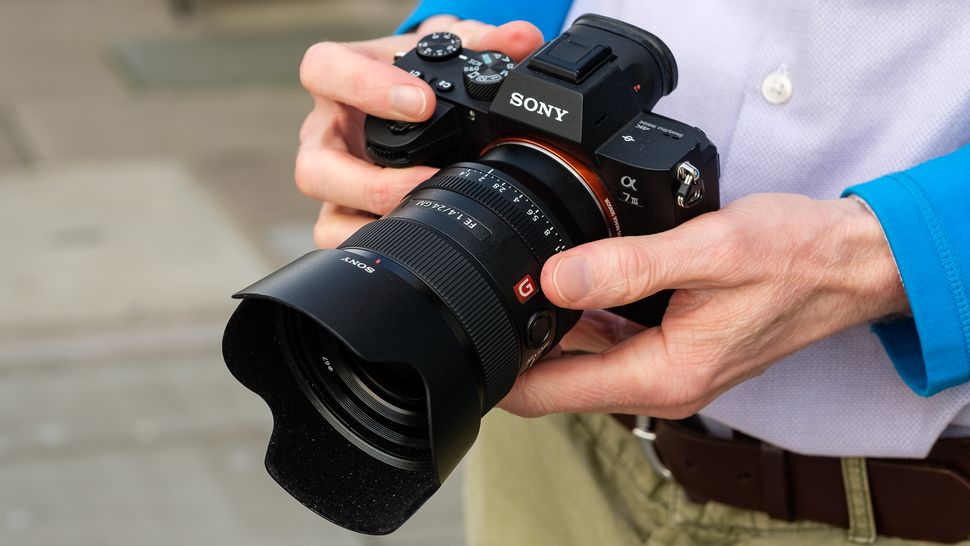 The Sony A7 III is not a new camera. It is not even the newest in its own range, with Sony releasing the Sony A7 IV more recently. But the A7 III was a camera before its time, and the mirrorless camera that all others had to catch up to. And because of this, the Sony A7 III remains incredibly popular and on sale today – but at a reduced price, making it a good option for any serious beginner!
The camera has a full frame mirrorless sensor, the same as many photography professionals use, and employs Sony's E-Mount, which provides over 70 lens options to choose from. The Sony A7 III is also capable of incredible images, fast shooting speeds of up to 10 frames per second, and 4K video recording with great auto tracking. This camera can support you through your learning, right through to taking on professional jobs.
Recommended kit lens: Sony FE 28-70mm F3.5-5.6 OSS
Read our full Sony A7 III review for more details
How to choose the best beginner camera
Price: Yes, price is important, especially for beginners, we get that! Don't rule out spending a little extra, though, as it will often get you a lot more features.
Lens selection: There's only so much you can achieve with your kit lens, so if you plan on buying more, go for a camera with a good lens range behind it.
Simple controls: All these cameras have automatic modes that will help you build your confidence, and manual controls for later on, when you get more ambitious.
Manual modes: The auto modes on cameras may start out smarter than you are, but that won't last! You'll also need manual control because one day you will need to take charge.
Video: 4K has become the new norm for video capture, so if your main interest is vlogging, choose a more recent 4K mirrorless camera.
Megapixels: Megapixels aren't everything, but they do have an impact on image quality. However, almost all beginner cameras are in the 16-24MP range, and you won't see colossal differences in the results.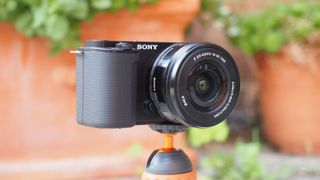 What cameras do beginner photographers use?
Traditionally many beginner photographers gravitated towards the traditional "big two" camera brands, Canon and Nikon, and tend to favor DSLR cameras for their combination of competitive price and capable performance. In particular, the Canon EOS Rebel SL3 / Canon EOS 250D.
But the number of budget DSLRs available is reducing rapidly, as manufacturers concentrate on the newer mirrorless camera design of interchangeable lens cameras. There are some great mirrorless models at affordable prices now - and models that have impressed us recently include the highly-affordable Canon EOS R100, the retro-styled Nikon Z fc, and the multi-featured and attractively priced Olympus OM-D E-M10 Mark IV.
Should beginner photographers start with a phone camera?
The best camera phones are a great place for photographers to cut their teeth, as they're a straightforward way to teach basics like composition. However, to truly learn the craft of photography, a traditional DSLR or mirrorless camera is the best way to understand fundamentals such as aperture, shutter speed, and depth of field. Camera phones also tend to lean heavily on assisted processing of images, and most camera phones lack the ability to manually choose camera settings in the default camera application.
Should I get a full frame camera as a beginner?
Yes, while full-frame cameras are often described as professional cameras, there's no real reason for this association besides the price. Aside from this, there's no reason why you shouldn't start with a full-frame camera. Generally speaking, you will get a sensor with higher resolution, better image quality, and the ability to produce a shallower depth of field (for those blurry backgrounds).
Should a beginner buy an expensive camera?
This is a tricky question. Does a beginner need an expensive camera? No. But then, neither does an experienced photographer! Used well, even a beginner camera can deliver professional imagery.
How we test beginner cameras
We test camera resolution, dynamic range, and noise under scientifically controlled conditions using two key testing tools: Imatest Master and DxO Analyzer. All DSLRs and mirrorless cameras are subjected to these tests and, in some instances, high-end compact cameras.
We use these real-world testing and lab results to inform our comments in buying guides.
1. Resolution (ISO-12233): We use a resolution chart based on ISO-12233 from Applied Image inc to indicate the limit of the camera's vertical resolution at the centre of the frame. The higher the value, the better the detail resolution.
2. Dynamic range (DxO Analyzer): This is a measure of a camera's ability to capture detail in the highlights and shadows. We use DxO's transmissive chart, which enables us to test a dynamic range of 13.3 stops.
3. Noise (DxO Analyzer): We use the dynamic range transmissive chart to analyze the signal-to-noise ratio for RAW and JPG files at every sensitivity setting using DxO Analyzer. A higher value means the signal is cleaner.