Leica rumors 2023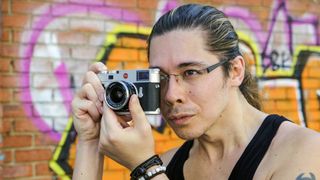 Leica has had a suitably stylish year so far, between the launch of the Leica Q3, the Leica M11 Monochrom and the new silver version of the Leica SL2.
It's also been busy in the non-mirrorless world, celebrating the 60th anniversary of James Bond with the Leica D-Lux 007, re-entering the instant camera market after 7 years with the Leica Sofort 2 hybrid, and continuing its partnership to provide smartphone cameras for the Xiaomi 13T and 13T Pro.
So what else is in store for the most prestigious name in photography, aside from expectations of a new M11-P?
Leica SL-3
One of the longest running Leica rumors relates to the SL3, which has been tipped for launch in March 2024. However, new information has been reported suggesting that the SL3 will be a high-resolution model – and that an agreement with Panasonic means that Leica gets timed exclusivity on the launch of a high-res body.
In case you were unaware, the Leica SL2 and Panasonic S1R were essentially the same camera. Leica has a history of rebadging Panasonic cameras, such as the Leica V-Lux 5 (a Panasonic FZ1000 with a red dot on the front) and Leica D-Lux 7 (a Panasonic LX100 II in a new body).
If the Leica SL3 and Panasonic S1R II are likewise going to be the same camera but in different bodies, then it would be incredibly interesting if Leica and Panasonic have agreed to for the SL3 to come to market first in March. And this tracks with the report that the S1R II won't be released until the second half of 2024 (check out the Panasonic rumors page for more info).
Leica S4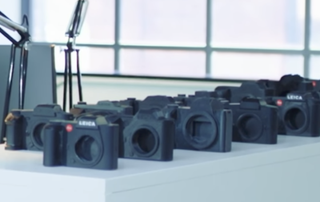 Leica has discontinued its medium format DSLR, the Leica S3. It has long been dropping Easter eggs and teasers about going mirrorless for its next medium format camera, though, and a company exec recently all but spelled it out.
"For the moment, we are stopping S3, but I think there will be plans for a future S4," Cyril Thomas, CEO of Leica France, told Phototrend.
"When will it happen? It's not tomorrow, it's not in the near future. I don't think we will see this in 2024, I don't know about 2025, but I know that Leica has plans in terms of mirrorless cameras in the medium format."
Leica action camera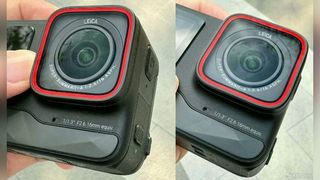 What looks like a Leica action camera has leaked online in China. This could be another instance of Leica teaming up with an action cam manufacturer again, as it did for the Insta360 One R… or it could be Leica striking out with one of its own. It has, after all, just relaunched its instant camera line (with the Leica Sofort 2), and it's now on its second-generation camera phone (the Leica Leitz Phone 2).
The camera features a 1/1.3-inch sensor with Super-Summarit 16mm f/2.6 lens, compared to the 1-inch Super-Elmar 14mm f/3.2 module on the Insta360 collaboration. If the quality of that was anything to go by, this could be one of the best GoPro alternatives of this generation.
The Leica verdict
We're looking forward to seeing Leica turn its hand to mirrorless medium format with the S4 – particularly with the strides that Fujifilm and Hasselbald have made in the arena. Other than that, expect more of the special edition cameras that Leica specializes in. After all, 2024 has some huge anniversaries: 60 years since Muhammad Ali's first world title win, 50 years of Snoopy and Dungeons & Dragons, 40 years of Transformers, 20 years of Peppa Pig and Facebook…
More camera rumors: Canon rumors • Nikon rumors • Sony rumors • Olympus rumors • Fuji rumors • Panasonic rumors • Sigma rumors • Hasselblad rumors • Ricoh rumors