The best camera for street photography will deliver a superior in-the-moment photographic experience. Street shooting is all about being there, blending within your surroundings, and finding that split-second moment where the elements align.
The best camera for street work is something we could debate about all day, but after some wrangling, we've managed to whittle the list down to a top ten, with a bonus eleventh camera for those to whom price is no object. (Yes, it's a Leica.)
First, let's define what we mean by street photography. Put simply, it's the practice of taking candid photos of unsuspecting individuals, usually, but not necessarily in urban settings.
A street photographer is a keen observer, with an eye for documenting daily life. Anything from eye-catching outfits to ironic coincidences can be the purview of the street photographer. It's less about technical perfection, and more about capturing something raw and true.
Street photography has a rich history, with famous names in the genre including Bruce Gilden, Henri Cartier-Bresson, Diane Arbus, Vivian Maier, and Daido Moriyama. They rose to fame by capturing honest and not necessarily photos of people going about their day. There's a certain fearlessness to street photography, exemplified by these masters of the craft.
While the best mirrorless cameras and best compact cameras will have all sorts of great features, being a good street photography camera has some quite specific requirements.
A good street camera should be small and discreet, allowing you to slip through and observe your scenes unnoticed. Big bodies and bigger lenses do tend to draw attention, after all. Furthermore, a good street camera needs to be fast. Snappy autofocus and a good burst mode will allow you to make sure that when the decisive moment occurs, you won't miss it. Or at least, if you do, it won't be the camera's fault.
Controls for a street camera should be intuitive, well laid-out, and tactile – hunting through menus is anathema to a good street shoot. Ideally, it also shouldn't weigh too much, as you'll be wearing it around your neck or on your shoulder for a good chunk of time.
We've split our list into two major categories: fixed lens compacts and interchangeable lens mirrorless cameras. If you're purely street shooting, then a simple compact may be the way to go, while mirrorless cameras are more versatile, and a good choice if you might want to try other genres like wildlife, portrait, or landscape photography.
One more thing. Street photography has a rich history in the history of photography, and there's a certain style to it. So we've taken into consideration the cameras we think best suit the style of shooting street. It's not just about aesthetics; many of these more retro-styled cameras pack in features that complement the shoot-from-the-hip philosophy of street photography.
So let's get to the cameras!
Best cameras for street photography in 2023
Why you can trust Digital Camera World Our expert reviewers spend hours testing and comparing products and services so you can choose the best for you. Find out how we test.
Compact cameras for street photography
When picking a compact camera for street photography, it pays to make sure the lens is somewhere around the mid-range, neither too long nor too wide. Whether this is zoom or a high-quality prime, it also pays for the lens to be fast (i.e. have a large maximum aperture) so that you can use high shutter speeds as much as possible.
Best hybrid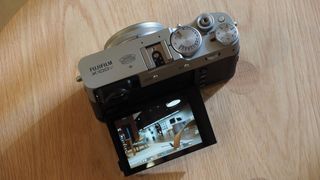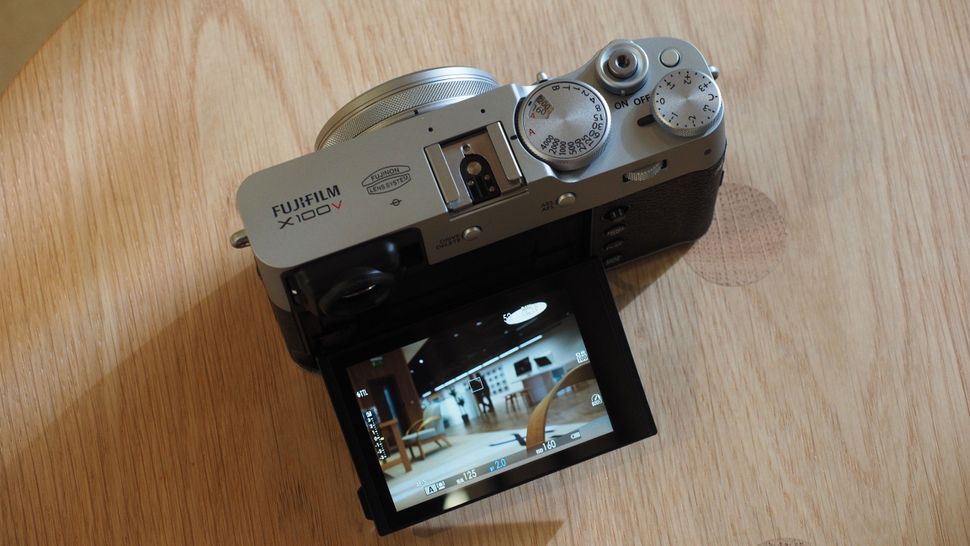 Bags of style backed up with serious imaging tech, the Fujifilm X100V has it all. The fifth in a line of prime-lens compacts, the X100V eschews zoom range in favor of a catch-it-all focal length and supreme image quality.
In our review, we found it to be a supremely enjoyable camera to use, in fact, we say it's one of the most purely enjoyable cameras that's ever been made.
The X100V has evidently been put together with street photographers in mind; its dial-based controls hark back to the old days of street photography, while its hybrid optical/electronic viewfinder is one of the best examples of its type on any mirrorless camera, full-stop. All of this does come at a price, but if you can justify the expense, it's worth it.
Read our full Fujifilm X100V review for more details
Best for stealth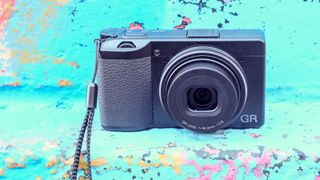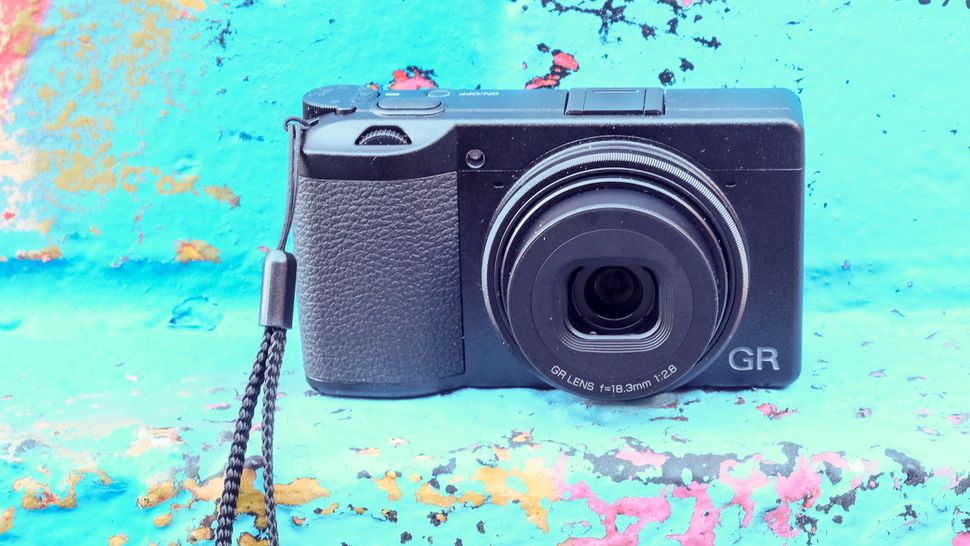 Like four-hour board games and The Rocky Horror Picture Show, the Ricoh GR cameras have acquired something of a cult following. Their fans will extol, to anyone who'll listen, the virtues of their slim build and large sensor, a feature combination that does make the most recent model, the GR III, a great option for street photography, so much so that it even comes in a dedicated "street edition" with a pop-on viewfinder and natty yellow stripe included.
With impressive features like three-axis image stabilization, a high maximum ISO of 102,400, and a lean start-up time of just 0.8sec, the GR III has the imaging cred to back up its looks.
Also consider: Want a closer perspective? Ricoh has come out with an alternative version of the GR III, the Ricoh GR IIIx. It's basically the same camera, but with one crucial difference – it swaps the 28mm equivalent lens for a 40mm equivalent. Neither of these is better necessarily for street photography; it's just about personal preference. If you like the sound of the Ricoh GR III but think you might prefer a closer, tighter perspective, consider the Ricoh GR IIIx!
Read our full Ricoh GR III review for more details
Best compact camera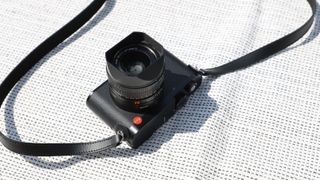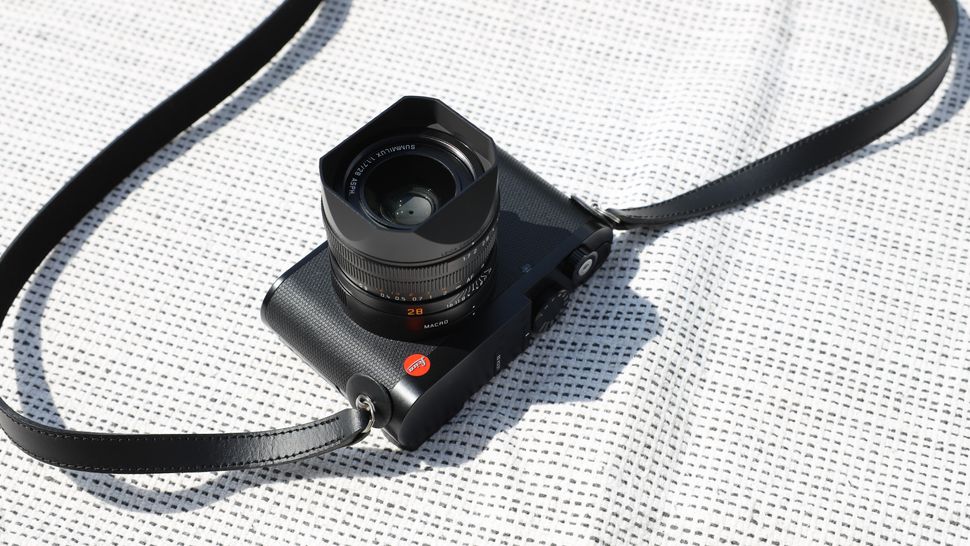 The Leica Q3's 60MP sensor produces breathtaking images, enhanced further by the digital crop feature that adds a fun element of experimentation to the 28mm fixed lens.
Each shot exhibits remarkable Leica processing, with beautifully rendered colors as well as exceptional dynamic range. The autofocus performs admirably, delivering swift and precise results, particularly in subject focusing, thanks to its efficient human and eye detection capabilities.
Nevertheless, the animal detection feature leaves much to be desired, as it more frequently misidentifies inanimate objects rather than living creatures. As for its video capabilities, the Leica Q3 excels in delivering high-quality 8K footage in a variety of professional codecs, although image stabilization struggled with handheld shake.
Nonetheless, the Leica Q3 stands as a remarkable camera for day-to-day use, and it effortlessly earns its place as one of the best walking-around photography cameras available today. Though alas, it is a Leica, and the lofty price tag renders it inaccessible to many photographers.
Read our full Leica Q3 review for more details
Best for pocket-ability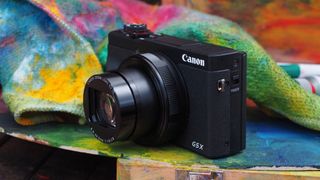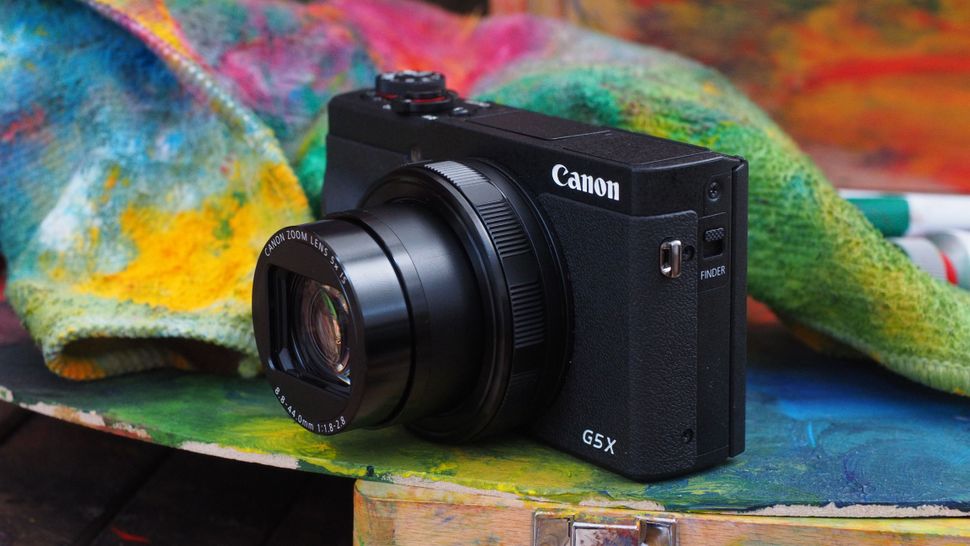 In Cartier-Bresson's day, it was unthinkable that a powerful camera could be so small it'd slip into a jacket pocket, but so it is with the Canon PowerShot G5 X Mark II. An excellent all-around compact, the G5 X Mark II improves on its predecessor with a fast 5x zoom lens that covers an equivalent focal range of 24-120mm – perfectly pitched for street photography.

The customizable control ring on the lens can be set to the user's preferred function, allowing you to fine-tune the handling to your preferences, making shooting with the G5 X II about as intuitive an experience as possible. We rated it highly in our review, only really docking it points for lacking a mic socket, which street photographers won't be bothered about anyway.
Read our full Canon PowerShot G5 X Mark II review for more details
Most versatile camera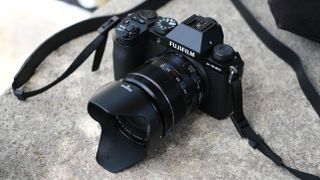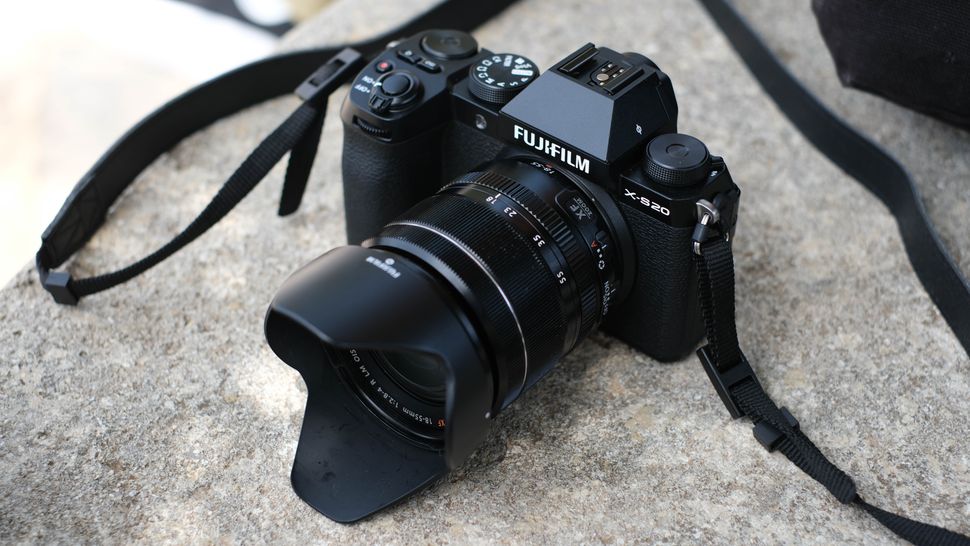 In our early verdict hands-on, I found that Fujifilm X-S20 is the perfect camera for most people, with its very straightforward controls, excellent fully automatic modes, it's small and compact size, and its deceptively powerful processor capable of 6K video and subject recognition tracking, photo enthusiasts, content creators, and vloggers will find a lot to love.
The price is a little higher than the previous version, which might put some people off, although, for the cost, you are getting a considerably capable camera that is more than enough for most users' needs.
Read our early Hands-on: Fujifilm X-S20 review to find out more
Best for reach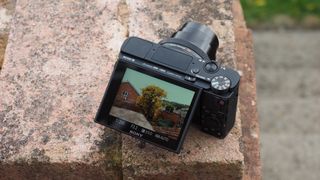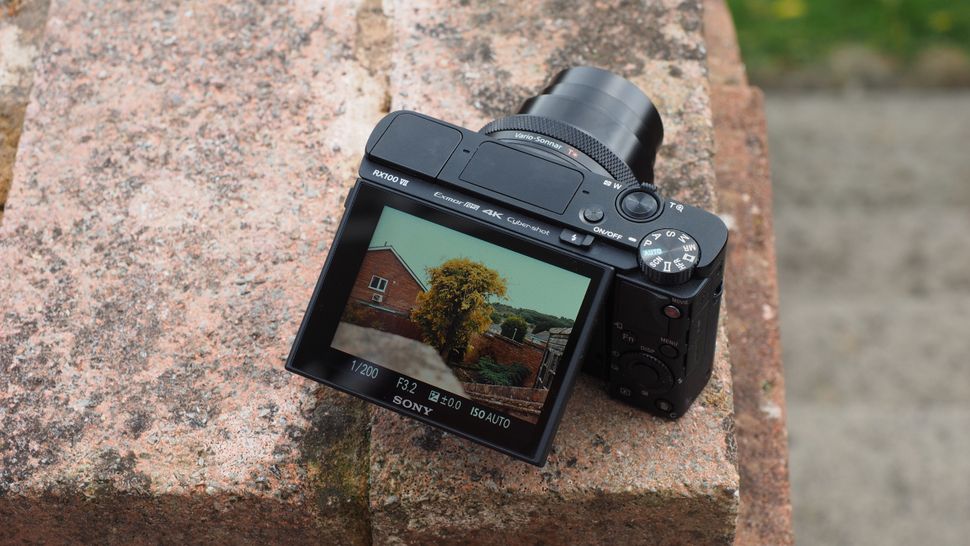 A camera doesn't get seven iterations unless the idea was good, to begin with, and the Sony RX100 VII is the latest in a line of terrific tiny compacts. Pairing a 24-200mm equivalent Zeiss-engineered lens with an extremely sophisticated autofocus system and enviably fast burst shooting is a winner in anyone's book, and all this makes it right up the alley of any street photographer.
All this tech doesn't come cheap, however, and one could argue, as we did in our review, that the RX100 VII is a wee bit aggressively priced for a camera of its size (and sensor size).
The good news, though, is that if the asking price is too dear for you, the preceding RX100 models are still largely in production, so by all means have a look and see if one better suits you (our RX100 comparison guide will come in handy there).
Read our full Sony RX100 VII review for more details
Best monochrom camera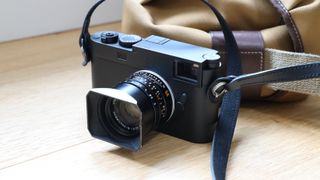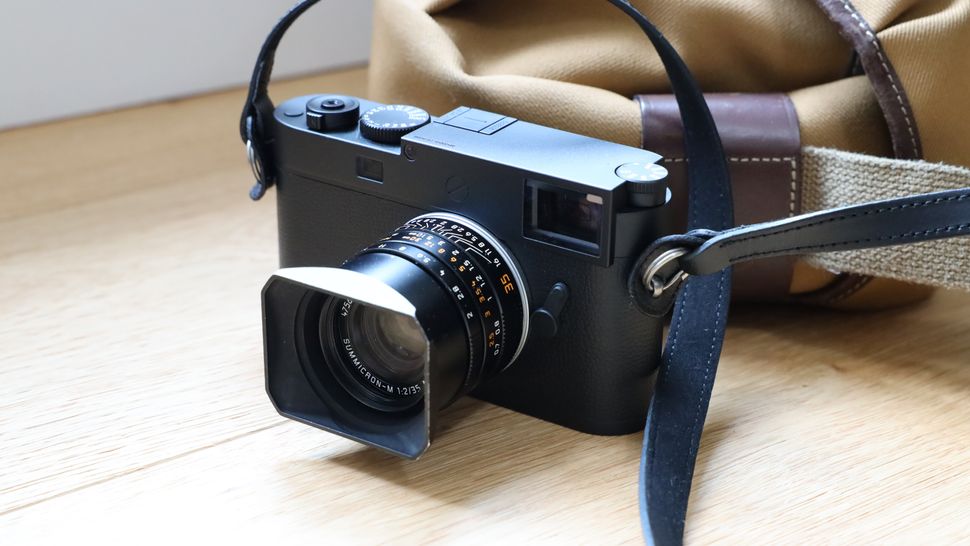 The Leica M11 Monochrom is one of the world's most niche consumer cameras; a black and white, manual focus only rangefinder camera, which cannot shoot video, and also costs a cool $9000 (£8,300).

These supposed shortcomings are actually its biggest strength, forcing you to carefully consider every shot you take. It harks back to the glory days of film photography and is one of the most enjoyable photography experiences I have had in a while.

This is not a camera for the masses, Leica knows exactly who this camera's specific audience is, and exactly how to please them, and for those select few, there is some good news, it is probably the best version of this camera to date.
Read our full Leica M11 Monochrom review for more details
Mirrorless cameras for street photography
If you're picking an interchangeable-lens camera for street photography, we'd recommend a mirrorless camera over a DSLR – they tend to be smaller and faster, both of which are a plus. If you want something with a decent range of fast lenses – we've got you covered with our five top picks.
Best Leica alternative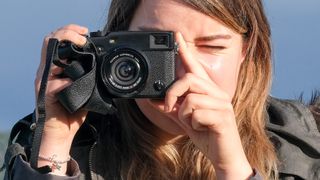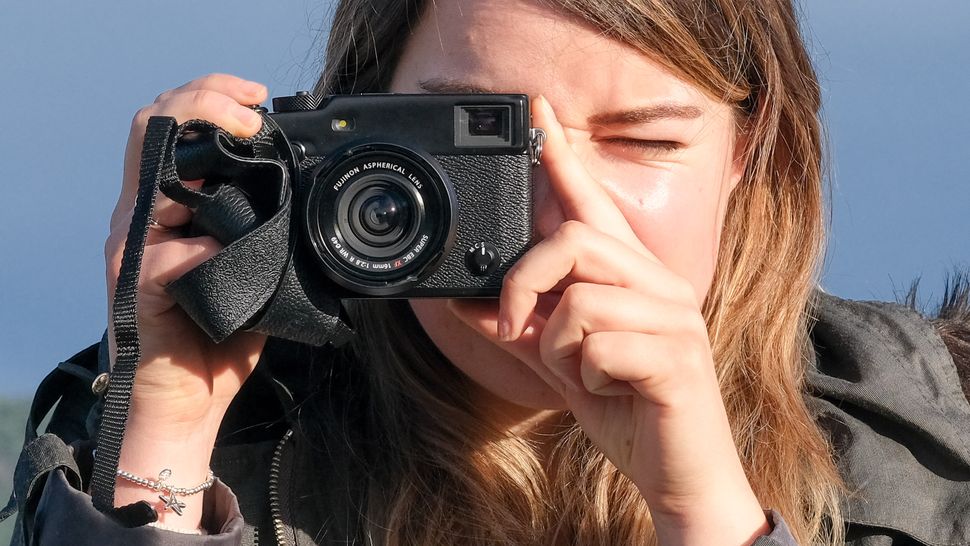 Let's be honest – shooting with modern, screen-equipped cameras is nothing like the street-photography experience of decades gone by. Fujifilm, in a stunning display of daring, used its X-Pro3 to push back at this a little, designing a modern digital camera designed to be used like a classic rangefinder.
Its "hidden" fold-down LCD is designed to discourage "chimping" and keep you in the moment, and while you have a choice between a modern EVF or an optical-style rangefinder, it's clear which one Fujifilm would prefer you use. All this presents a pretty steep learning curve, but when you master its quirks, shooting on the X-Pro3 is a transcendental experience.
Read our full Fujifilm X-Pro3 review or Best Fujifilm lenses
Best budget option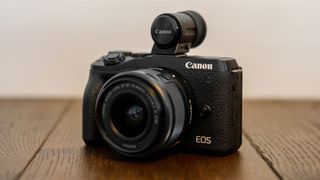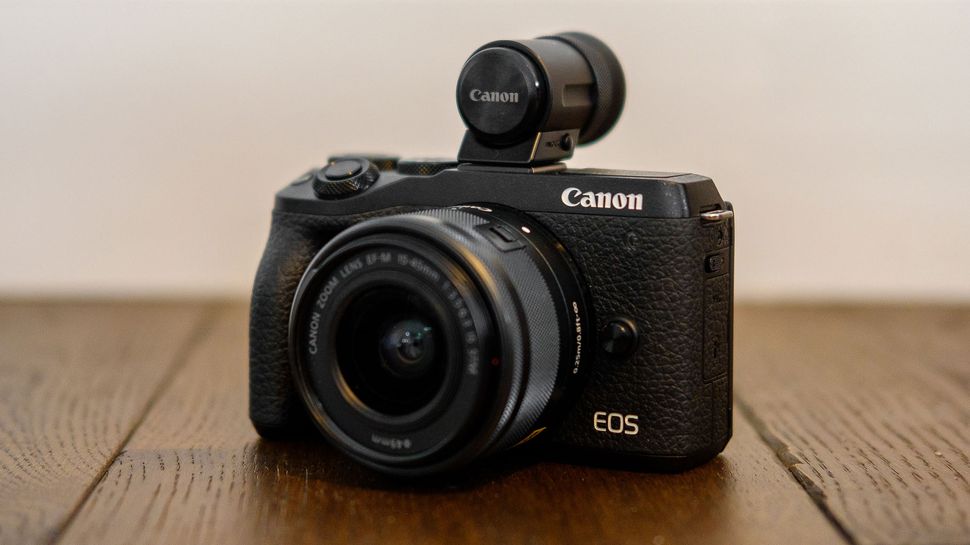 If you'll pardon our French for a moment, the EOS M6 II represented the kick-up le derrière that the EOS M series desperately needed, and for its price, it's one of the best Canon cameras and mirrorless cameras around.
Pairing a seriously impressive APS-C sensor with super-fast burst shooting and a beast of an autofocus system, this pocketable camera is more than just suited for street shooting, it excels at it. And given that it's packing more megapixels than the majority of Canon bodies, it's also a great choice if you've one eye on printing your images big.
Read more: Canon EOS M6 Mark II review or read our Best Canon EF-M lenses
Best Micro Four Thirds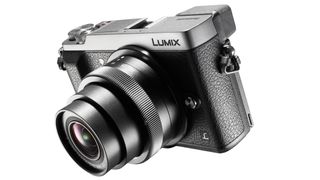 The Four Thirds sensor of the Panasonic Lumix GX85 (known as the GX80 in Europe) is interesting in a number of ways. For a start, it's a multi-aspect sensor, allowing you to quickly switch between different aspect ratios of images.
This is a mirrorless camera with a choice of interchangeable lenses, but is usually found sold with a Panasonic 12-32mm f/3.5-5.6 Asph Mega OIS which is ideally suited to street photography - and creates an easy-to-carry package.
There is no eye-level viewfinder, but the rear screen can be tilted to avoid reflections - or so you can shoot from low-angles more easily. It will also rotate up through 180° to facilitate vlogging on your travels, or for the obligatory selfie!
Read our full Panasonic Lumix GX85 / GX80 review
Best for film simulations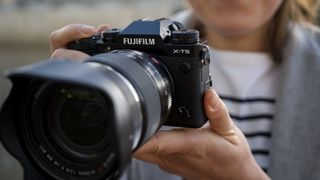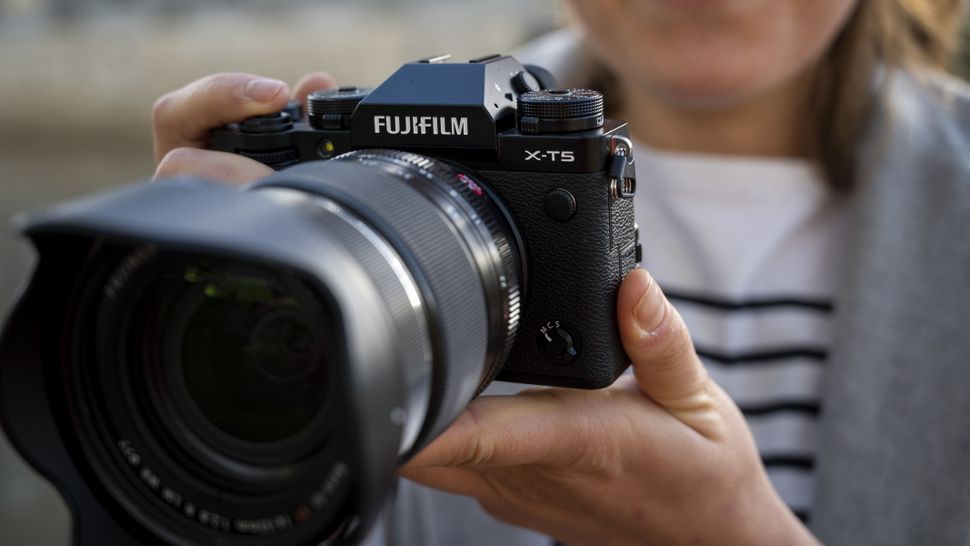 The Fujifilm X-T5 is the company's latest camera, and an evolution of the X-T series, rather than a revolution. It's a classically controlled SLR-style camera that is ideal for serious enthusiasts, thanks to the traditional dials on the top of the camera which will help you change ISO and shutter speed settings quickly, and with the added benefit of various film simulations, this camera brings classic in a modern look and feel.
The X-T5 takes the much-loved Fujifilm X-T4 further in terms of resolution but is still ideal for shooters who want a lightweight camera. It has an excellent 40.2MP sensor, 10-bit 4:2:2 video at 6.2K/30P, and a 3-way tilting touchscreen for flexible image composition.
In terms of the way that it looks, feels, and handles, the X-T5 is in a class of its own, offering a different experience than the similarly specced X-H2. See our comparison article Fujifilm X-T5 vs X-H2 if you're not sure which is right for you.
For more see our full Fujifilm X-T5 review.
How we test cameras
We test DSLR and mirrorless cameras in real-world shooting scenarios and in carefully controlled lab conditions. Our lab tests measure resolution, dynamic range, and signal-to-noise ratio. Resolution is measured using ISO resolution charts, dynamic range is measured using DxO Analyzer test equipment and DxO Analyzer is also used for noise analysis across the camera's ISO range. For compact cameras, we use real-world results and handling alone in compiling our guides.
Read more:

The cheapest full-frame cameras
Best compact cameras
The best DSLRs
Best Leica cameras
The best cameras for vlogging