Nikon camera rumors 2019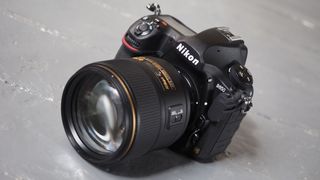 Nikon's big news of 2018 was the arrival of its full-frame mirrorless camera system - and the announcement of the the Z 6 and Z 7 cameras to kick off this new dynasty. Nikon had already announced the end of its 1 series of APS-C mirrorless models to a close earlier in the year ahead of the Z system's announcement in August.
It will now be concentrating on developing the Nikon Z lens roadmap to increase the range of primes and zooms for the new mirrorless mount, and it certainly looks like an increasingly mirror-free future for the manufacturer…
Read more: 99 things you need to know about Nikon's full-frame mirrorless system
Nikon Z50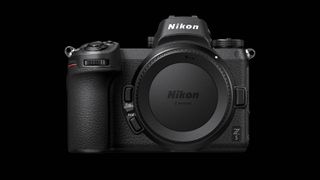 Nikon revealed exclusively to us at Photokina, that there would be lower-priced models in the Z system at some point in the future – and that they had deliberately started with high-end enthusiast models in the Z6 and Z7.
The big question here would be if a Nikon Z50 would use a full-frame mirrorless sensor – or would it have a smaller DX-format APS-C sensor. Indeed, the latest rumblings suggest that it could feature a 30 or 32MP crop sensor.
According to recent reports, appears that the Nikon Z50 will be an APS-C body with a 30-32MP sensor and dual card slots (one XQD and one microSD). It will be revealed in the second half of the year at a price of less than £750 / $1,000 to compete with the success of the Canon EOS RP.
Nikon Z30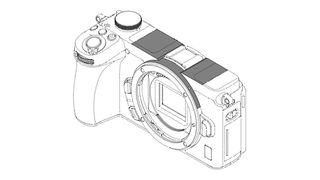 The Z50 won't be the most junior member of the Z family, however; there is talk that in 2020 we will also see the release of an entry level Nikon Z3 or Z30.
According to rumors emanating from Japan, this could be a super-small DX camera with no electronic viewfinder, a fixed LCD screen, a single microSD card slot and a 24 or 26MP sensor.
Recently leaked designs appear to confirm these rumors, as they show an APS-C size sensor in a camera body with a Z-mount. In addition, there's no electronic viewfinder to be seen, suggesting that this release will compete with other entry-level cameras such as the Fujifilm X-A5 and the Panasonic Lumix GX80.
Nikon Z8
Sony dropped a bombshell by announcing the 61MP Sony A7R IV, but it appears that Nikon is preparing a 61MP warhead of its own – and the Nikon Z8 will apparently feature the very same sensor that's inside the A7R IV.
Nikon has apparently signed up to purchase the 61MP Sony Exmor R sensor, which will power a Z8 featuring dual CF Express memory card slots, improved image stabilization, a new resolution shift mode to capture 240MP images, and an ISO range of 64 to 25,600 (expandable to 32-102,400).
What seems to be the design of the Z8 has recently been leaked by a Nikon patent registration, depicting a significantly more sizable body than the existing Z6 or Z7 – presumably to accommodate the increased heat dissipation from the larger image sensor, and potentially from shooting 6K video as well…
Nikon Z9
We didn't expect Nikon to announce professional models in the Z range quite so quickly, but recent reports suggest that the company might make a development announcement of a pro Nikon Z9 body over the summer.
This may well be a model to rival the Nikon D5, with a big battery built-in, a high-speed shooting capacity of perhaps 20fps and dual memory card slots. Nikon would surely love to have camera that would challenge Sony's A9, now that it has models to rival the Sony A7 series.
If a new top-of-the-range professional sports camera were in the works, Nikon would want its photographers to be fully familiar with it before the next Olympics, which is being held in Nikon's home city of Tokyo in 2020…
Nikon DSLRs
Nikon's hottest model of 2017 was the Nikon's D850, and demand for the high-resolution high-speed camera has remained high every since. It is too soon for this to be updated yet. So what will we see from Nikon in the DSLR front?
We have already seen the update of the budget-priced D3400 in the shape of the Nikon D3500 – which brings significant changes to this popular model and was announced just days after the Z7 and Z6.
But what else might we shortly see?
Nikon D760
Nikon's D750 has been a well-loved member of Nikon's full-frame portfolio, and the fact that it's one of the cheapest full-frame cameras around has only broadened its appeal further. It has, however, recently celebrated its third birthday, and has been overshadowed somewhat by the likes of the newer D850 and DX-format D500.
Read more: The best Nikon DSLRs
A Nikon D760 update, therefore, would make a lot of sense. We would expect the D760 to sport a full-frame sensor with around 36MP, which would place it roughly halfway between the 24.3MP D610 and 45.7MP D850.
4K video, a feature lacking on the D750, would also most likely make an appearance, and we would be very surprised to see it carry with the D750's autofocus system when you consider the progress the company has made with the newer 153-point AF system found inside the D500 and D5 models.
Nikon D6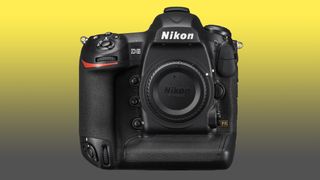 Rumors have been rife that the Nikon D6 will be announced during the week of IFA 2019 – something that's certainly made more interesting by SanDisk's CFExpress memory cards being stealth-launched on Amazon.
Given that the Nikon D6 is said to feature dual CFExpress slots, is this cheerful coincidence or careful co-ordination to lay the groundwork for the new flagship's big reveal?
Either way, allegedly leaked specs suggest that the camera will sport a few "mirrorless features", and will arrive in time for deployment at the 2020 Tokyo Olympics.
These features apparently relate to improved video as well as in-body image stabilization, a .76-78x 100% viewfinder and new dual Expeed processors, which should help boost the improved autofocus. Nikon has also reportedly included built-in Wi-Fi as well as a 3.2-million-dot touch screen.
While that all sounds great, we'd love to see Nikon increase the motordrive frame-rate from 12fps to around 14fps as well.
The Nikon verdict
What we think: We expect Nikon to massively build on the Z system during 2019 – adding more full-frame mirrorless lenses to complement the Z 6 and Z 7. We are also hoping for a new low-cost model to add to the family, which looks likely to be the Z 5.
Read more:
10 tips on getting the best out of your Nikon camera
More camera rumors: Canon rumors • Sony rumors • Olympus rumors • Fujifilm rumors • Panasonic rumors