Fujifilm camera rumors 2019
Fujifilm updated its X-T2 with X-T3 high-end mirrorless camera in 2018. This model increases the number of pixels on this APS-C format flagship model, and provides a faster, wider-coverage autofocus system.
We've also just seen the Fujifilm X-T30, likewise an update of the X-T20 but boasting some seriously advanced new tech – so advanced, in fact, that the X-T30 has some tricks up its sleeve that even the X-T3 doesn't have.
Read more: hands-on Fujifilm X-T30 review
Fujifilm GFX 100
But what else can we expect from Fujifilm this year? Fujifilm used Photokina to strengthen its position in the medium-format camera market with the launch of the rangefinder-style GFX 50R, a cheaper and slimmer alternative to the the GFX 50S at the beginning of last year.
It also announced development of the GFX 100, a 100-megapixel monster due to arrive in June for a cost of $10,000. With all that going on, we don't expect any more news from Fujifilm on the medium-format front, but there's still lots to talk about... and speculate on... in its APS-C X-mount range.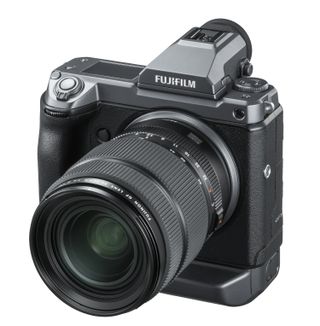 Fujifilm X-Pro3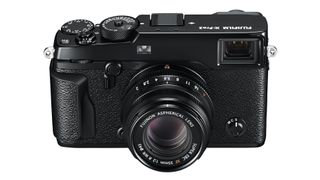 Fujifilm's hybrid rangefinder X-Pro2 went on sale in 2016, replacing the X-Pro1 which had been launched in 2012. We expect the interchangeable-lens X-Pro3 to be announced this year..
Fujifilm X-H2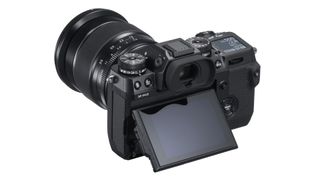 The arrival of the 26-megapixel X-T3 and its fearsome 4K video capabilities has left its flagship X-H1 model looking slightly underpowered, and we don't expect Fujifilm to let this situation last long. We've made some detailed predictions about what a new Fujifilm X-H2 might look like – imaging the power of the X-T3 in a rugged professional chassis with in-body stabilisation!
• The best Fujifilm lenses in 2019
More camera rumors: Canon rumors • Nikon rumors • Sony rumors • Olympus rumors • Panasonic rumors