Camera phones have annihilated the conventional compact camera market, so for a standalone compact to really stand out these days, it needs to deliver clearly superior image quality. The best way to achieve this is to fit a big image sensor.
Trouble is, the best camera phone manufacturers have had the same idea, and even the once-mighty APS-C compact camera has its work cut out to stay ahead of the latest crop of flagship phones in terms of image quality. This might explain why there are now so few APS-C compacts available. If you want one, don't hang around, as like so many compact cameras, APS-C compacts might not be with us for much longer.
That's a pity, as APS-C compact cameras are almost the perfect blend of performance and practicality - only a full-frame compact camera can produce better image quality from a pocket-sized camera. However, there are a couple of potential drawbacks to consider before you buy. A bigger sensor traditionally requires a larger lens, so to minimize bulk, most APS-C compacts have a fixed focal length lens, although Canon has managed to equip its APS-C G1 X Mark III with a 3x zoom lens.
Assuming you can live without much/any optical zoom, the only other consideration with an APS-C compact is battery life. APS-C sensors are relatively thirsty, which isn't a problem when they're powered by a beefy DSLR battery, but a compact camera only has space for a compact battery, resulting in a short battery life of around 200-250 shots.
Our top picks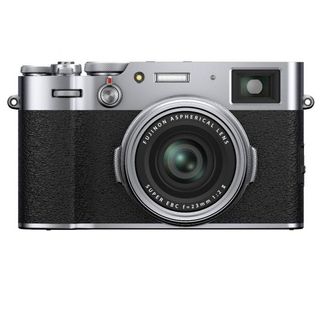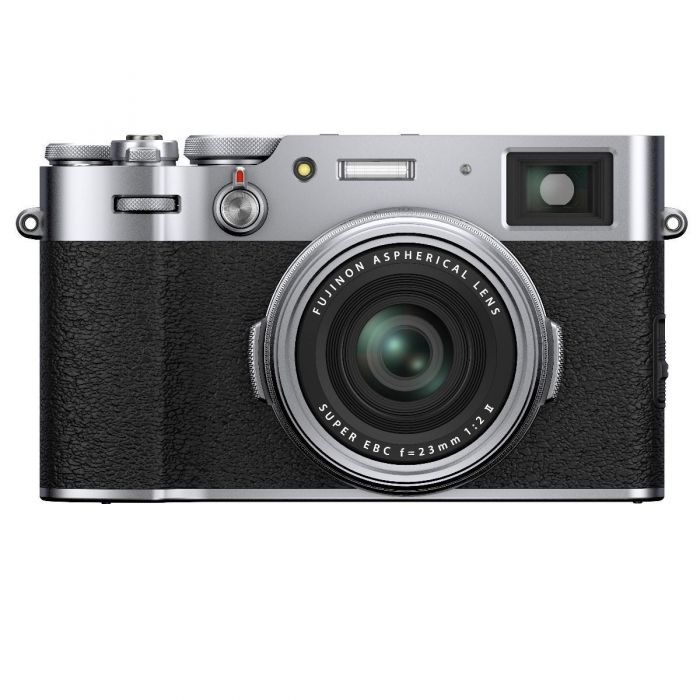 Best all-rounder
Best all-rounder
Three years after its release people are still waiting months to get one which is a testament to how good this 23mm fixed-lens compact camera is. This camera has a retro charm that is almost impossible to resist.
Read more below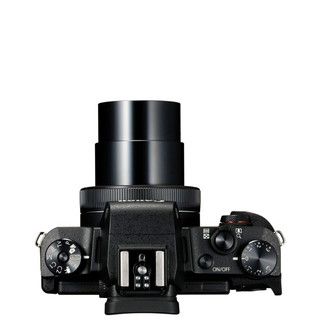 Best zoom compact
Best zoom
All the other APS-C compacts have fixed wide-angle lenses, but the Canon goes further by offering a 3x zoom lens that will allow you more scope with your compositions, allowing you to crop in that bit closer to the subject.
Read more below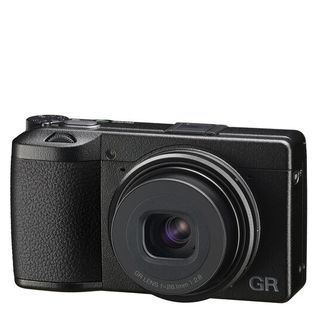 Best zoom compact
Street classic redefined
The GR range is a classic camera, loved by street photographers. There are two models on sale today, as well as some special editions. But of the range we love the GRIIIx the most, as it has a slightly less wide-angle lense making it more suitable to portraits.
Read more below
The best APS-C compact cameras
Why you can trust Digital Camera World Our expert reviewers spend hours testing and comparing products and services so you can choose the best for you. Find out how we test.
Best all-rounder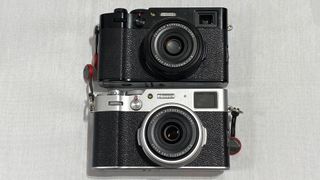 The X100V is the fifth version of Fujfilm's beloved APS-C fixed lens compact camera. It uses Fujifilm's latest 26.1-megapixel X-Trans processor, and features a superior lens to the previous X100F, as well as a new tilting touchscreen. There are some ergonomic enhancements too, but fundamentally this is the same design that has developed a cult following among enthusiast and pro photographers (which has recently meant it has been hard to find in stock). Improved autofocus and 4K video capabilities further bring this classic camera design right up to date.
The new 23mm f/2 lens is visibly sharper at close range and wide open than its predecessor, while the new 117-area hybrid phase/contrast autofocus system is faster than before. Image quality is also first class, with excellent color rendition, and great high ISO performance when shooting in low light.
Read more: Fujifilm X100V review
Best APS-C zoom compact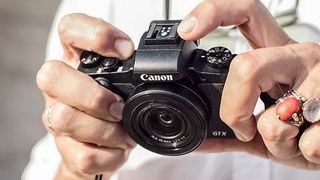 The G1 X Mark III packs a 24.2MP APS-C sensor, but unlike the fixed focal length Fuji and Ricoh APS-C cameras on this list, Canon's top-line compact stands out by sporting a 3x 24-72mm-equivalent zoom lens. The f/2.8 max aperture is also impressive, but that's only at 24mm - by 72mm it's shrunk to a more modest f/5.6. The lens is remarkably compact though, with minimal lens protrusion. There's just room for a zoom ring around the lens, although this does operate electronically and with an annoying lag.
Otherwise the camera handles well and build quality is solid. There's a generous sculpted grip on the front and rear, while both the 2,360k-dot OLED EVF and 3-inch, 1,040k-dot vari-angle screen are a pleasure to use, with the latter being touch-sensitive.
Canon's excellent 49-point Dual Pixel AF is DSLR-fast and accurate, and the speed continues with up to 9fps burst shooting. As you'd expect for an APS-C sensor, image quality is high, with great detail reproduction and dynamic range in good light. Low light shots are just as impressive due to well-controlled noise, while the lens is sharp and distortion-free.
Read more: Canon PowerShot G1 X Mark III review
Street classics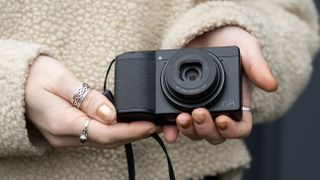 This latest GR IIIx has the same design as the original GR III (see below), but swaps that camera's wide 28mm equivalent lens for a more natural 40mm angle of view. The new camera gives photographers a choice: the original Ricoh GR III is still ideal for wide-angle street shots, landscapes and tight spaces, but the GR IIIx offers a more normal, natural perspective, close to a 'standard' lens.
The new 26.1mm f/2.8 GR lens incorporates two aspherical lens elements and a 2-stop ND filter which can be engaged for very bright conditions. Inside is a 9-bladed diaphragm for smooth bokeh, and this lens can focus down to 0.12m for close-up shots.
The GR IIIx does share some limitations of its predecessor. There is no viewfinder, which we guess is the price of the super-compact design – though the rear touchscreen display does have an Outdoor View setting for bright light. The GR IIIx is also restricted to Full HD movies only. That's probably no great drawback in a camera designed for shoot-from-the-hip street photography, but it does draw attention to the older tech used in this camera.
See our Ricoh GR IIIx review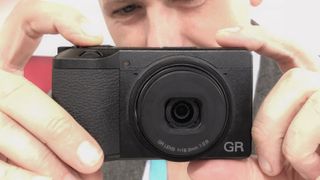 Despite its fairly large APS-C sensor, the GR III is impressively compact at only 109.4 x 61.9 x 33.2mm, and it's also amazingly light at just 257g. The sculpted front grip makes it feel secure in the hand, and there's a full complement of rear panel buttons, as well as multi-function front and rear control wheels.
The GR III's 24.2MP sensor is a healthy upgrade on the 16.2MP resolution offered by the old GR II. The new sensor even manages to generate slightly cleaner images with less image noise when compared to the GR II throughout the sensitivity scale. Dynamic range is also very respectable right up to ISO 12,800 and is marginally superior to both the GR II and Canon's G1 X Mark III.
The 18.3mm (28mm-equivalent) f/2.8 lens now boasts three-axis image stabilisation with four-stop effectiveness, and low-light performance is further enhanced by the high ISO 102,400 max sensitivity - two stops more than the GR II could manage.
It's a pity there's no built-in viewfinder or flash though, and the all-plastic body, though very solid and in-keeping with the long-established GR aesthetic, lacks a premium feel.
Read more: Ricoh GR III review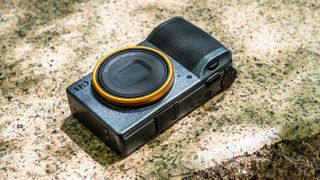 This is a special edition of the Ricoh GR III (above), but with the distinctive difference being an orange-yellow ring around the lens (which can be replaced with supplied black ring, should you which to be more covert in your candid photography). We particularly like that this usually sold as a kit - with a leather carry case, and an extra (spare) DB-110 battery. Ricoh do other special editions of its GR range of cameras - such as the curious brown GR III Diary Edition. But out of all the current specials, it is the Street version that we find the most appealing.
Read more:
The best travel cameras
Best action cameras
The best digital cameras
The best cheap camera deals
The best beginner cameras
best point-and-shoot cameras
best waterproof cameras
Best cameras for kids
best pink cameras