Sigma rumors 2023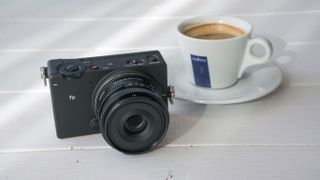 After delivering the full-frame mirrorless Sigma fp, a highly conceptual modular camera featuring a 24.6MP Bayer sensor that literally fits in your pocket (without a lens, obviously) Sigma announced at CP+ 2019 that it would release a 61MP camera using its own proprietary Foveon sensor (an interesting choice, in our book, as we've never been sold on what the tech delivers).
After confirming that the camera would release in 2020, those plans were derailed when Sigma scrapped all its work on the Foveon sensor and started over completely from scratch. And it seems that those plans are little closer to fruition, with Sigma confirming that it has terminated its relationship with its previous sensor partner and will now be handling development in-house.
It did, however, release a 61MP camera with a conventional image sensor in the form of the Sigma fp L in 2021. So can we expect anything new in the way of camera bodies this year?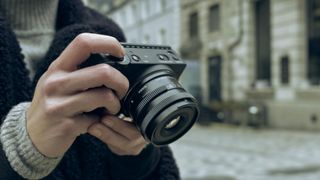 Foveon camera in 2023?
Sigma's 61MP camera, and perhaps the future of Foveon sensor technology in general, was dealt a massive blow in 2020. "As a result of careful and rigorous testing based on the latest development information, it has become clear that the launch of such a camera would be infeasible within this year," said CEO Kazuto Yamaki.
Sadly, just 12 months later, Sigma started 2021 by abandoning plans yet again.
"In February 2020 we announced our decision to restart the full-frame X3 sensor technology," said Yamaki. "Due to a critical flaw we judged that we couldn't go into mass product, and scrapped all the schematics and all the tooling for it. And then we restarted the project from the beginning.
"This restart of the project included the revision of the image sensor specification that we had worked on, which was Foveon X3 1:1:1 technology – 20MP x3. Also we have terminated the contract with the sensor manufacturer with whom we had been collaborating."
Yamaki further confirmed that, while development of the sensor continues, specifications are not yet finalized – and that development had not yet extended to the camera system itself.
"At present, we are fully engaged in the research and development of the full-frame X3 sensor technology led by our head office. We are also reviewing the sensor's specifications that meet the expectations of customers today. Although we have not proceeded to the development of a camera system, we will do our utmost effort to create a camera in which we have full confidence."
Another update from Yamaki came at CP+ 2022.
"Based on the evaluation results of the prototype sensor, we will decide whether to proceed to Stage 3 [final prototype evaluation using a full-frame sensor] or to review the design data and re-prototype Stage 2 [prototyping a smaller sensor]. When we proceed to Stage 3, we will verify the mass-producibility of the sensor with research institutes and manufacturing vendors based on the evaluation results, and then make a final decision on whether or not to mass-produce the image sensor.
"Although we have not yet reached the stage where we can announce a specific schedule for the mass production of the image sensor, we are determined to do our best to realize a camera that will truly please our customers who are waiting for it, as soon as possible."
Most recently, Yamaki said in July 2023 that the Foveon sensor will arrive "this year" – however, that is an update for the sensor alone, rather than a camera containing it. And still, the wait continues…
Sigma APS-C camera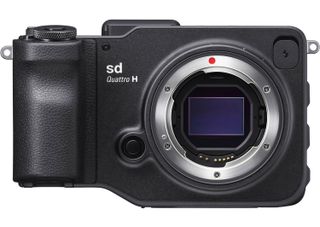 While the news that the company had literally gone back to the drawing board in terms of its full-frame Foveon camera, the company has previously stated that it is considering an APS-C L-mount camera – one that may or may not use Foveon sensor technology.
"We might even use an APS-C sensor again," said Sigma, noting that "If we find another very good sensor we might use it as well but Foveon belongs to Sigma so in the future we will continue to develop the Foveon sensor cameras. Maybe from time to time we may use another type of sensor but so far we haven't had such plans."
Foveon or not, it seems that an APS-C camera may be much closer to fruition for Sigma right now. And while an L-mount camera with an APS-C sensor would be an unorthodox move, Sigma's traditional Foveon sensors have been slightly smaller than APS-C size – with the Sigma SD Quattro H using a larger APS-H 51MP sensor (with a spatial resolution of 25.5MP).
With the future of the 61MP (if that's even still the plan) full-frame camera up in the air, an APS-C Sigma camera might well be next on the horizon.
The Sigma verdict
While Sigma has successfully delivered the intriguing fp L, the future of its troubled Foveon camera – and Foveon technology in general – appears to be fairly rocky right now. Will we ever see this technology materialize? We don't see Sigma giving up on cameras, but its past releases have always been experimental and avant-garde designs aimed at auteurs rather than the mass market, and we don't see that changing any time soon.
More camera rumors: Canon rumors • Nikon rumors • Sony rumors • Olympus rumors • Fuji rumors• Panasonic rumors • Hasselblad rumors • Leica rumors • Ricoh rumors