The Canon EOS-1D X Mark III has a lot to live up to – and a real fight on its hands to defend its throne. While the world of professional sports photography is still dominated by DSLRs (with 70% of pros at last year's Rugby World Cup using Canon DSLRs), mirrorless cameras have now come so far that Sony's latest effort, the Sony A9 II, is a far superior photographic tool than the Canon EOS-1D X Mark II.
With the A9 II reigning as the best camera for professionals, Canon really had to pull something special out of the bag with its new flagship DSLR. Thankfully, it has delivered a true hybrid DSLR / mirrorless camera that ushers in a number of inevitably industry standard new features and technologies.
Indeed, while you would expect Sony's top dog mirrorless camera to be the one with the latest tricks, it's actually Canon's DSLR that packs the bleeding-edge technology, from a new image format and memory standard to a truly innovative new control input that will almost certainly become the new norm for cameras that shoot action. Not only is the 1D X Mark III a challenger to the best pro camera crown, it's also a going to be the best DSLR for the foreseeable future.
Please note: These images were shot on pre-production Canon beta sample models, final image quality may vary.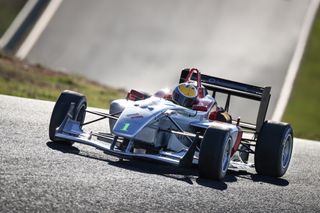 Specifications
Sensor: 20.1MP full-frame CMOS sensor
Image processor: Digic X
AF points: Optical viewfinder – phase detection using AF-dedicated sensor,
191 points (155 cross-type) / Live View – Dual Pixel CMOS AF, 3,869 points
ISO range: 100-102,400 (exp. 50-819,200)
Max image size: 5472 x 3648
Metering modes: Evaluative, partial, spot, center spot, AF point-linked spot, multi-spot, center weighted average
Video: 4K RAW, 4K DCI, 4K UHD, 4K DCI Cropped at 23.98, 24, 25, 29.97, 50, 59.94fps / 1080p at (23.98, 24, 25, 29.97, 50, 59.94, 120fps
Viewfinder: Pentaprism, 100% coverage, 0.76x magnification, 20mm eyepoint
Memory card: 2x CFexpress 1.0 Type B
LCD: 3.2-inch fixed touchscreen, 2.1million dots
Max burst: Optical viewfinder 16fps mechanical shutter / Live View 20fps mechanical or electronic shutter
Connectivity: Wi-Fi (2.4GHz), USB-C (USB 3.1 Gen 2), Bluetooth, HDMI mini, external microphone, headphone Jack, N3 remote release terminal, Flash PC, gigabit ethernet (10BASE-T, 100BASE-TX, 1000BASE-T)
Size: 158 x 167.6 x 82.6mm
Weight: 1,250g (body only)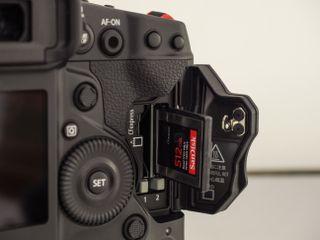 Key features
While the Canon EOS-1D X Mark III is brimming with the latest technology, it's built around one fundamental piece of throwback hardware: an optical viewfinder. Mirrorless may indeed be the future of photography, but right now a lag-free electronic viewfinder is still very much that – something that only exists in the future.
In the here and now, even the best EVF suffers from lag. It's simple physics; light has to be turned into photons, has to go into a processor and circuitry, then go to another processor, then to a display, then be converted to an image, then transmitted to your eye. Therefore there has to be a lag, even if it's only a matter of milliseconds.
Here's the thing, though; let's say it takes 110 milliseconds for an EVF to catch up to the action in real-time. In those 110 milliseconds, a DSLR with its lag-free optical finder can take 2 or 3 images before the EVF has even displayed the action. And at the highest end of professional photography – whether that's photographing the Olympics or trying to capture an image of an endangered wildlife species – those 2 or 3 images can be the difference between making or missing the shot.
So the 1D X Mark III features an optical viewfinder, with which it can shoot 16 frames per second (mechanical shutter) using a 400,000-pixel metering sensor in conjunction with a dedicated Digic 8 processor, with 191 AF points (155 of which are cross-type). Using the OVF, the camera is capable of tracking with face detect AF.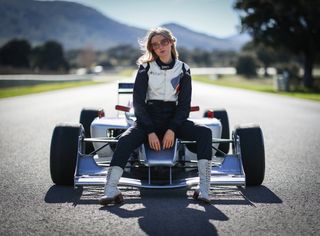 However, when switched to Live View, the camera can shoot 20 frames per second (mechanical or electronic shutter) using the full 20.1 million-pixel readout of the image sensor, combined with the power of the all new Digic X processor and an enormous 3,869 Dual Pixel CMOS AF points. In Live View, the 1D X III is capable of full eye detect AF (using the same tech as the Canon EOS R).
You'll have noticed two crucial points there, the first one being the sensor size: 20.1MP. Yes, not only is that fewer megapixels than the 24.2 of the Sony A9 II, it's also even less than in the 1D X Mark II, which had 20.2. Canon claims that not only is 20MP the sweet spot for optical performance – dynamic range, high ISO, Dual Pixel and so on – but this new 20.1MP sensor actually produces sharpness and resolution equal to a pro 24.2MP sensor.
That's because traditional low pass filters used by pro sensors (to get rid of moiré) introduce a layer of softness to images. For the sensor in the 1D X Mark III, Canon redesigned the filter; where a traditional low pass filter employs dual-layer, four-point subsampling, Canon's uses quad-layer, 16-point subsampling and combines it with a Gaussian distribution technique. While the images certainly seem to 'pop' with clarity, our lab data suggests that fiction may be stranger than truth.
The other point you'll have noticed is the mention of a new processor: Digic X. This is a whole new family of processors for Canon cameras, which will be used across the board and fine-tuned according to the specifications of each individual product. In the case of the 1D X Mark III, the processor is 380 times faster in terms of computational processing and 3.1 times faster at image processing than the 1DX Mark II – a camera that had dual processors, where this only has one.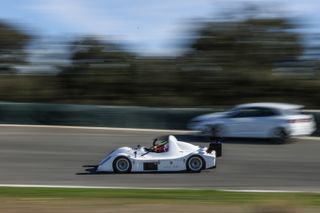 This plays a big part in the Canon EOS-1D X Mark III's most talked-about party trick: Deep Learning AF. Or, to give its official name, EOS iTR AFX. This deep learning algorithm enables the AF system to teach itself far more quickly than could be physically programmed by human engineers.
Canon used the image databases of all the major photo agencies, as well as its own ambassadors, to supply the algorithm with millions of reference images. EOS iTR AFX was then able to teach itself how to recognize human figures – and specifically how to prioritize the human head, regardless of whether the face is visible, looking the other way, or even obscured by goggles or helmets. The result is an AF that knows the head is always the primary point of focus; even if only the back of the head is in frame, or even if there are logos or numbers on an athlete's uniform that are easier to focus on, the AF will focus on the head.
However, this technology is far from a true learning AI as the name "deep learning" would suggest. It is not in a state of continual learning, and does not continue to teach itself the more images you shoot; it has already done all the learning it will do, and this end result is baked into the algorithm when the camera is manufactured. Thus, it is helpful to think of it as 'deep learned AF', because it has done all the learning it is ever going to do – although Canon can teach it more, and release new learnings (such as the ability to perform animal AF) through potential firmware.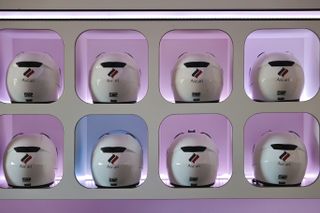 The Canon EOS-1D X Mark III really is a forward-thinking camera, as it is introducing a new image format: HEIF files (pronounced "heff" or "hiff", depending on who you ask). The format has been around for a while, infamously introduced by Apple iOS11 in 2017, but this is the first time it is supported by a traditional camera.
Based on the H264 codec, this 10-bit format offers superior fidelity than 8-bit JPGs and is 4 times more efficient, meaning that you can capture images with 4 times the amount of data in the same file size – though the camera still supports JPG as well as RAW imaging.
Canon claims that the 1D X Mark III has one step better dynamic range than the Mark II, so the ability to record images as HEIFs means that photographs can actually capture more of the range that the camera is capable of registering. In our testing, HEIF files capture notably more detail than JPGS – especially in the deep shadows and harsh highlights.
Along similar lines, Canon is maximizing the HDR output of the camera's wide dynamic range by supporting HDR PQ ("perceptual quantizer", which is a gamma curve that matches what the human eye sees). This is similar to hybrid log gamma, which going forward will be an industry standard across all screens. With support for these new standards, the 1D X Mark III delivers crispness and 'pop' whether you're shooting stills or video – and is really future-proofing itself.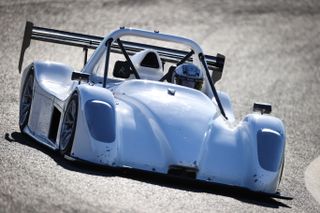 Canon is fully aware that it has fallen behind in the video sphere, and now it has finally caught up. The 1D X III is capable of full-width internal 12-bit 4K RAW recording at 5,472 x 2,886 (oversampled 5.5K) up to 60fps (with a 2,600Mbps bitrate) – though AF/E and tracking are only supported up to 30fps (1,800Mbps bitrate). In addition to a selection of 4K crops, it also supports 1080p video at up to 120fps with AF/E and tracking. Canon Log offers 4:2:2 10-bit with HEVC using the H.265 codec, with a claimed 12-stop dynamic range (at a recommended ISO400 recommended).
The camera can record RAW and MP4 video simultaneously to two separate memory cards – which are now dual CFexpress cards. These are a true revelation for shooting, particularly in terms of stills, with a virtually unlimited buffer capable of capturing bursts of up to 1,000 RAW or RAW + JPG images. For reference, you can hold the shutter down for a two-minute burst, and the buffer still won't fill up. It's utterly insane.
In terms of communications features, the EOS-1D X Mark III boasts built-in Bluetooth and 2.4Ghz Wi-Fi, as well as gigabit ethernet that supports standards including 1000BASE-T. However, unlike the Sony A9 II, it doesn't feature 5Ghz Wi-Fi – you'll need to buy the separate WFT-E9 module for that.
Smart Controller
Arguably the single biggest moment-to-moment feature, though, is the new Smart Controller – which complements (and, in our experience, actually replaces) the traditional joystick for moving your AF points around at speed. It works a bit like an optical mouse, turned upside-down – you can whizz your thumb across it, and ping the AF point around the screen or viewfinder as fast or as slow as you want to. It's so good that it will inevitably find its way to other action-oriented Canon bodies in the future – check out the video below to see how it works.
Watch video: Canon EOS-1D X Mark III Smart Controller
Build & handling
The Canon EOS-1D X Mark III is, as you probably expected, virtually identical to the Mark II – and, indeed, to most 1-series cameras ever produced. According to Canon, the entire design ethos is that a person from 1987 who has only ever used the original EOS-1 should be able to step into a time machine, pick up the 1D X Mark III, and still be able to use it. So holding the camera is like hugging an old friend.
That said, its new Smart Controller is literally the future of AF point selection. Traditional joysticks certainly give you tactile and granular control, but they're incredibly slow and clunky if you want to move your AF point across the frame. The Smart Controller, by contrast, moves your AF point as fast as you move your thumb – no more missed shots because you're faffing with the joystick, or sloppy AF because you're doing the focus-and-recompose thing. This will no doubt be adopted by the entire camera industry before long.
While the body feels almost exactly the same in layout, the magnesium alloy chassis has actually been re-engineered, with some changed internal components meaning that it is structurally more sound while also having some weight shaved off. So the camera is actually stronger, but also 100g lighter, than the Mark II.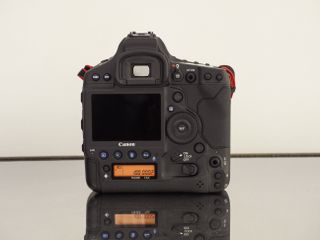 A big plus for anyone who shoots in lower light conditions is the fact that the camera now has illuminating buttons; the MENU, INFO, Q, play, magnify, delete and 'key' buttons now light up, along with the rear and top LCD panels, at the touch of a button. If every single camera could do this, we would be incredibly grateful to the industry!
The Mark III is every bit as sturdy and bomb-proof as you'd expect a 1-series camera to be. It's a massive body, even for a DSLR, but you never feel the need to baby it or worry when you give it a knock or bump – you just know that it's going to be safe and that it's going to work. You've no need to worry about the weather sealing, either, as every joint has O-rings all the way through the camera (even the tripod socket has one) – so nothing will get through, whether it's rain and salt water or dust and sand.
And of course, the rear LCD is now a touchscreen with an increased resolution of 2.1 million dots (versus 1.6 million on the Mark II). It's not the most pixel-dense display out there, and it is still a fixed screen – both of which are disappointing, especially when it comes to shooting video, given that the LCD is the only way to access the camera's high-end Live View capabilities. Still, Canon would insist that overall sturdiness and build quality is more important – and, for the actual top tier pros that this camera is intended for, that's probably fair.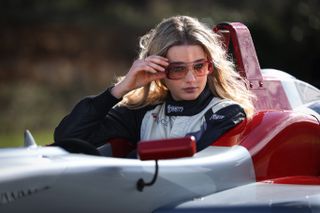 Performance
While some might scoff at the Canon EOS-1D X Mark III only having a 20.1MP sensor, the proof is definitely in the pictures. While we can empirically say that they're not quite as sharp as those produced by a 24MP sensor, they're certainly more than sharp enough. And the beefy dynamic range and ISO results in meaty images with a lot of play in them – even in the JPGs, but especially in the HEIF files (remember that, for pro use, JPG quality is far more important than RAW, as it is the currency of agency shooting).
The 4K video is crisp and clean, and we're so happy that Canon has finally cracked the full-frame (well, full-width) cropping problem. Obviously the lack of image stabilization is an even bigger factor when it comes to video, but this is hardly a run-and-gun vlogging camera. Mounted in a tripod or sturdy surface, and combined with electronic stabilization (which introduces a crop) if you must, the video seems pretty pristine.
Indeed, shooting video really reveals the strength of the new deep learning AF, which really does feel like it makes a difference. When filming cars zipping round the track, you can see the speed of focus acquisition – and the camera knew to prioritize the drivers' helmets rather than the car bodies, or the decals or logos emblazoned on their vehicles. The EOS iTR AFX' head detection is very real, and very impressive – and the new Case A (for Auto) AI Servo mode will faithfully find and follow the fronts of cars. It's darned clever.
Of course, the AF is affected by your choice of using the optical viewfinder or Live View. Shooting through the viewfinder, there are simply less AF points and less resolution – and only the Digic 8 processor is being used – so fine focusing is greatly reduced and eye detection is not possible.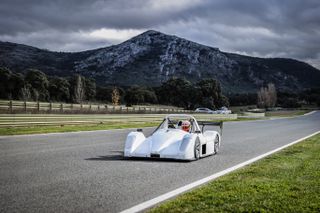 In Live View, though, the full power of Dual Pixel CMOS AF and the Digic X processor mean that subtle focus shifting and high contrast focus is superior – and, importantly, eye detection becomes available. This uses the same tech as eye detection on the EOS R, and seems to perform just as well – though it's a hair behind Sony's tech in this respect.
Since size and heft are really non-factors when it comes to pro bodies (given the size of lenses you'll typically be using), this means that the 1D X Mark III doesn't lose any real-world points for being bigger than the Sony A9 II. However, it does lose real-world points for not having image stabilization or a tilting screen.
Canon has its own reasons for not rolling out IBIS yet, and is still proclaiming that lens-based IS is superior. And that may well be true. But when you're using a huge L-series lens that isn't stabilized, or trying to record video with a giant hunk of glass mounted and trying to get a cool angle using a screen that doesn't tilt, you really do wish for such things.
Another point worth mentioning for pros is that, while the 1D X Mark III does have voice tagging for images, unlike the A9 II there is no facility for automatic tag transcription. While voice tagging alone is still supremely helpful, without software to transcribe those tags it isn't the transformative workflow wonder that the Sony is. However, since the transcription is part of Sony's app rather than the camera itself, there's no reason why Canon can't update its Camera Connect app to do the same thing.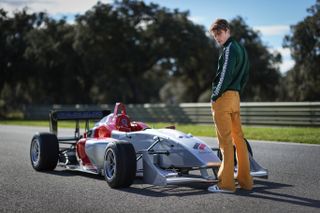 Lab data
Resolution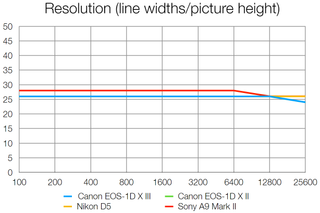 Though Canon claims that the EOS-1D X III's sensor can equal the resolution of a 24.2MP camera, that's not the case in our resolution benchmark. The new Canon certainly produces very sharp shots, and does a great job of resolving fine detail, but no amount of processing trickery can make a 20.1MP sensor equal the resolving power of a top-flight 24.2MP full-frame sensor, like that inside the Sony A9 II.
That said, although the 1D X Mark III scores the same as the Mark II throughout our tested sensitivity range, the new camera's images are visually sharper than its predecessor's – it's just that the difference isn't quite enough to equal the A9 II.
Dynamic range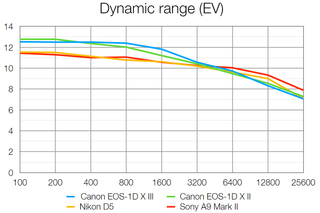 The 1D X Mark II was already a stellar performer when it comes to dynamic range, so we're not surprised that the new Mark III performs very similarly throughout the tested sensitivity range. Both Canons outperform the competition from Nikon and Sony at lower sensitivities, though the tables turn once you get past ISO3200.
Signal to noise ratio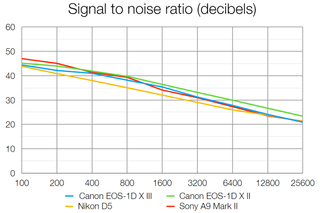 Our signal to noise test measures image clarity – specifically the ratio of the actual image 'data' you want to capture versus the image noise that you don't want, but will inevitably be visible when shooting at higher ISO sensitivities. The higher the score at a given ISO sensitivity, the better.
Here all four cameras perform very closely, but the 1D X III is marginally beaten by its predecessor. This could well be symptomatic of Canon's drive towards image sharpness causing grain and noise in the Mark III's images to become more pronounced, which will lead to a lower score here.
However, since it has been over three years since we tested the 1D X II, we'll be re-testing it shortly to ensure that its results in this test are still valid. So consider an asterisk next to this test, for the time being.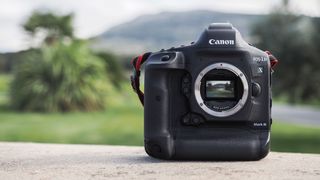 Verdict
The Canon EOS-1D X Mark III is every bit the professional powerhouse camera you would expect it to be. Unlike other Canon products, however, this one really doesn't hold back, and it introduces some serious next-generation technology that will fundamentally improve your shooting experience, your images and your workflow.
Offering the best of both worlds, with the sheer speed of an optical DSLR with the advanced accuracy of mirrorless, it's a true hybrid system that moulds to the needs of individual professionals and individual shooting scenarios. Moreover, it marks a genuine turning point for Canon in terms of video, at long last delivering the uncropped 4K video that has for so long eluded the manufacturer.
Does all that make it the ultimate professional camera, though?
There are still significant advantages for the Sony A9 II – a 24MP sensor, 5-axis stabilization, animal AF, tilting LCD, silent shooting, integrated 5Ghz Wi-Fi, voice tagging with transcription, the short-term convenience of SD card support, and an EVF that is more suitable for certain conditions… not to mention that the Sony is significantly smaller and lighter, at just 675g compared to the Canon's 1,250g.
That said, the 1D X Mark III's optical viewfinder gives it the definitive advantage in speed, its 4K 60p gives it the advantage in video specs, its cutting-edge image format gives it the advantage in dynamic range, its next-gen memory card gives it the advantage in burst and data transfer, its massive battery (which lasts a whopping four times longer than the A9 II's) gives it the advantage in shooting time, and it has the new Smart Controller that is so good, we expect it to become the new industry standard.
We had assumed that Sony's cutting-edge mirrorless camera would be the one with all the technological bells and whistles, but ironically it's Canon's old school DSLR that's far more forward-thinking. While both cameras perform about on par in use, the A9 II has the tech of today while the 1D X III has the tech of tomorrow – so if you're looking at a professional camera that will last you until the 2028 Olympics, rather than one that will age noticeably by the 2024 Olympics, the Canon EOS-1D X Mark III seems the more compelling choice.
Ultimately it's a case of apples, meet oranges. The 1DX Mark III will no more convert the mirrorless zealots than the A9 II will convert the DSLR diehards. They both do a fantastic job, but they do it in different ways, with different advantages – and your opinion on which one is best will likely be clouded by whether you prefer the efficiency of a DSLR or the luxuries of mirrorless.
Read more:
Best professional cameras
The best Canon camera: from EOS to Ixus, pro DSLRs to PowerShots!
Sony A9 II review