The Nikon Z 20mm f/1.8 S has a lot to live up to. Both of Nikon's 24-70mm Z-mount f/2.8 and f/4 zooms are tremendously versatile, but what do you do when you want a wider viewing angle?
The most obvious choice is the similarly excellent Z 14-30mm f/4 S zoom, which gives a mighty maximum viewing angle of 114 degrees. However, if you're after a fixed focal length and a faster aperture rating, the newer 20mm lens is literally a prime candidate. It gives a generous 94-degree viewing angle on FX bodies, and a useful 70 degrees on the DX format Z 50, equivalent to using a 30mm lens on a full-frame camera.
Specifications
Mount: Nikon Z FX
Full frame: Yes
Autofocus: Yes
Image stabilization: No
Lens construction: 14 elements in 11 groups
Angle of view: 94 degrees
Diaphragm blades: 9
Minimum focusing distance: 0.2m
Maximum magnification ratio: 0.19x
Filter size: 77m
Dimensions: 85x109mm
Weight: 505g
Key features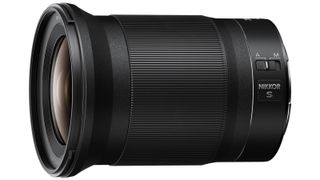 The Z 20mm has a very manageable size and weight, at 85x109mm and 505g respectively. For such a wide-angle lens, the modestly sized 77mm filter thread is a bonus, enabling the easy fitment of screw-in filters, or a square filter holder. It's a particular advantage for landscape photography, to which the lens is particularly well suited. The Z 20mm is equally adept at large-scale architectural photography and cityscapes.
The combination of wide viewing angle and fast f/1.8 aperture works well for shooting under low lighting conditions. For example, when shooting indoors under ambient lighting, or outside at twilight, you can maintain fairly fast shutter speeds to freeze action without bumping up your ISO too much. For architectural interiors where you might prefer to use a narrower aperture, the in-body stabilization of Z 6 and Z 7 cameras helps to avoid the shakes. And for the great outdoors, the viewing angle and fast aperture offer great promise for astrophotography.
A less obvious advantage of the lens is that it has a particularly short minimum focus distance of just 0.2m (about 8 inches). Bearing in mind that this is measured from the focal plane (effectively the active surface of the image sensor) rather than the front of the lens, you really can get incredibly close to what you're shooting. It's great for exaggerating perspective and, again, the fast f/1.8 adds versatility, giving a tight depth of field for isolating a close-up object against a blurred but very extensive background.
Build and handling
Typical of Z-mount S-line lenses, the 20mm has a simple yet highly effective design. Onboard controls boil down to an auto/manual focus switch and a single control ring. The control ring is generously large, utilizing most of the length of the barrel, and has a well-damped, fluid feel to its operation. You'd usually use it as a manual focus ring and, while there's no physical focus distance scale nor depth of field markers to enable zone focusing, manual focus does work very well with the optional 'focus peaking' display of Nikon's mirrorless cameras.
If you generally use autofocus, the control ring can be assigned to a variety of other functions instead, including declicked aperture control. This is particularly useful when shooting movies. A further attraction for movie capture is that focus breathing is absolutely negligible, so the effective field of view and magnification don't change as you sweep through the focus range.
The optical design is based on 14 elements in 11 groups, including three aspherical elements and three ED (Extra-low Dispersion) elements to enhance clarity and reduce chromatic aberrations. Nano Crystal Coat is also applied to minimize ghosting and flare. Overall build quality feels robust, despite the lens being fairly lightweight, and the construction features a good range of weather-seals.
Performance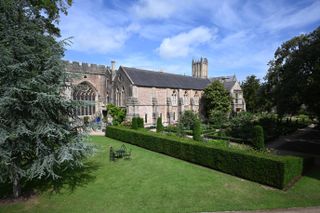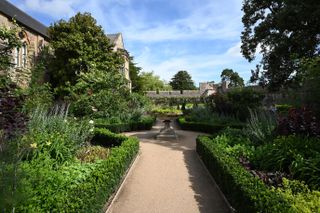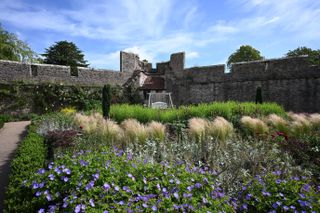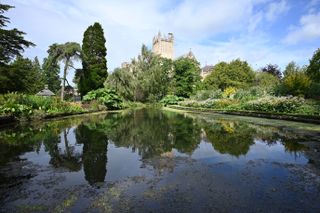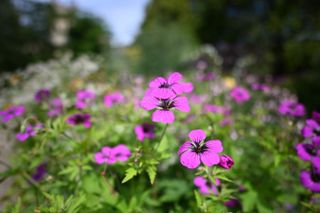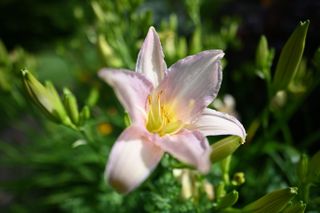 Nikon's Z-mount S-line prime and zoom lenses have come through our testing procedures with flying colours, so we've come to expect a lot in terms of performance. The 20mm is certainly no disappointment, delivering spectacular corner-to-corner sharpness. Automatic in-camera corrections are available for lateral chromatic aberration, vignetting and distortion but, even when disabled, these negative attributes are very minimal. Resistance to ghosting and flare is very good indeed.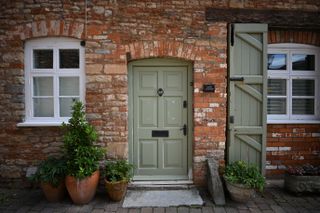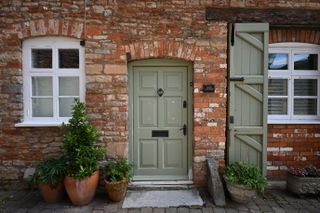 For such a wide-angle lens, bokeh (the quality of defocused areas) is pleasantly smooth, especially when shooting extreme close-ups. At the other end of the scale, the lens works superbly well for astrophotography, with minimal coma and astigmatism. This helps to avoid the appearance of comet-like tails on stars and other points of light, or more complex batwing shapes, especially towards the edges and corners of the frame.
Lab tests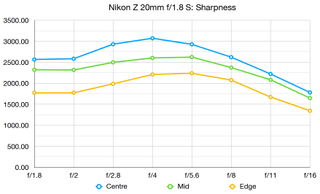 Sharpness: As we've now come to expect from Nikon Z mount primes, sharpness is outstanding, from wide open right through to f/11. It's particularly spectacular in the centre of the frame between f/2.8 and f/8. While corner sharpness isn't quite so remarkable, it's still impressive for a wide-angle lens.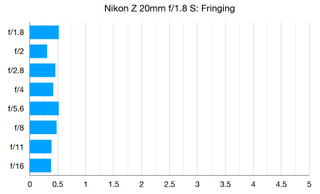 Color fringing: Shorter bars indicate less fringing, and the Nikon Z 20mm f/1.8 S has very short bars indeed. It produces little to no chromatic aberration and you're highly unlikely to spot any fringing in real-world shots.
Distortion -0.5: This lens produces mild barrel distortion, but it's negligible and certainly not noticeable in most cases.
Verdict
For a native Z-mount lens with the full range of autofocus and handling finesse, this 20mm prime is an absolute cracker. The wide viewing angle and fast aperture combine to give great versatility for everything from cramped interiors to rolling landscapes and beyond, taking in heavenly skies at night. It's pretty pricey, costing about the same as Nikon's Z 14-30mm f/4 S zoom, but the sheer quality and performance makes the 20mm well worth the money. If you're on a tighter budget, or feel the need for an even more extreme viewing angle, and reckon you could make do without autofocus, check out our review of the Samyang MF 14mm f/2.8 Z.
Read more:
• The best Nikon cameras today
• The best Nikon Z lenses to buy
• Best Nikon wide-angle zoom lenses
• Nikon Z 14-30mm f/4 S review