Think Panasonic full-frame mirrorless cameras and lenses and, if you're feeling less than generous, a word that might spring to mind is 'clunky'. Compared with svelte competition from the likes of Canon, Nikon and Sony, full-frame mirrorless kit from Panasonic doesn't shave off much of the size and weight of a full-blown DSLR. The LUMIX S5 has changed that, with a downsized design, and the 20-60mm zoom follows suit.
• Read more: Best L-mount lenses
At just 350g, It's little more than half the weight of the S 24-105mm and a third of the weight of the S PRO 24-70mm zooms respectively. The economies of scale work out pretty much the same when it comes to buying prices as well.
Specifications
Mount: Leica L
Full frame: Yes
Autofocus: Yes
Image stabilization: No
Lens construction: 11 elements in 9 groups
Angle of view: 94-40 degrees
Diaphragm blades: 9
Minimum aperture: f/22
Minimum focusing distance: 0.15-0.4m
Maximum magnification ratio: 0.43x
Filter size: 67mm
Dimensions: 77x87mm
Weight: 350g
Key features
The Panasonic 20-60mm serves up something new in terms of zoom range. The vast majority of standard zooms for full-frame cameras kick off at 24mm or 28mm, and stretch to anything from 70mm to 105mm or 120mm at the long end. The Panasonic shrinks the minimum focal length to just 20mm, giving a much greater maximum angle of view. Indeed, measured on the diagonal, the viewing angle is boosted from 84 degrees to 94 degrees, enabling you to shoehorn much more into the image frame.
The extra viewing width can be a massive bonus for landscape and architectural photography, when you're trying to fit everything you want into the picture. It's arguably even more useful when you're shooting indoors and can't physically get any further back from what you're shooting. The comparatively ultra-wide viewing angle is also brilliant for creative shooting when you want to exaggerate perspective effects. The other side of the coin, naturally, is that you lose out a little at the long end of the zoom range. Even so, the drop from 70mm to 60mm compared with many standard zooms isn't massively significant.
There's no optical stabilizer featured in the design, but all Panasonic LUMIX full-frame mirrorless cameras have highly effective IBIS (In Body Image Stabilization) so that doesn't cause any problems.
Build and handling
Unlike Panasonic's larger and heavier 24-105mm and 24-70mm standard zooms, the 20-60mm has a variable aperture rating, which shrinks from f/3.5 to f/5.6 as you extend through the zoom range. This helps to cut down on size and weight, and the lens feels nice and compact, ideally suited to the LUMIX S5 body. Up front, the filter thread is a modest 67mm and the lightweight petal shaped hood comes complete with a locking mechanism.
Autofocus is quick and virtually silent in operation, based on a stepping motor. This also enables very smooth focus transitions during movie capture and, as you'd expect from Panasonic, the lens is designed with video in mind so there's minimal focus breathing. Typical of lenses with a stepping motor autofocus system, the manual focus ring is electronically coupled, facilitating precise 'fly by wire' focusing. As usual, there's no physical focus distance scale.
Despite being compact and lightweight, the lens feels robust and strongly built. The zoom ring operates smoothly and the focus ring is nicely damped. Weather-seals are fitted to all of the internal joints and there's also a rubber ring around the metal mounting plate. The overall construction is dust-resistant, splash-resistant and freeze-resistant down to -10 degrees Celsius. A fluorine coating is applied to the front element, to repel moisture and grease.
Performance
Helped by the inclusion of two aspherical elements, three ED (Extra-low Dispersion) elements and one UHR (Ultra High Refractive) element, image quality is very impressive. There's very good sharpness and contrast throughout the entire zoom range, even when shooting wide-open at the largest available apertures. Helped by automatic firmware corrections, colour fringing is negligible, even towards the extreme corners of the image frame, and distortions are a similar non-issue.
An extra bonus is that the lens focuses down to just 0.15m in the 20-26mm sector of the zoom range, and 0.4m towards the long end. This adds versatility, enabling extreme close-up shots with a magnification ratio of up to 0.43x.
Sample images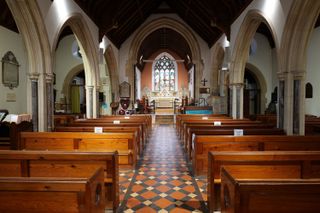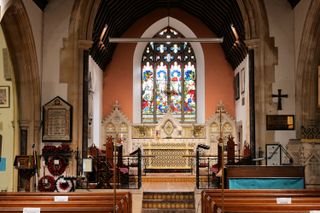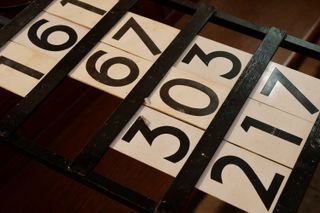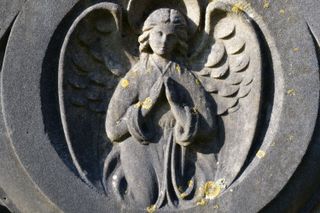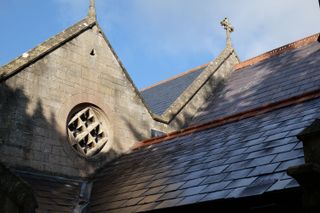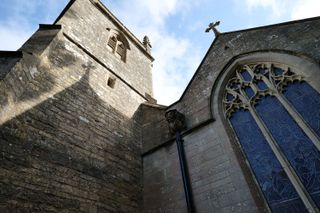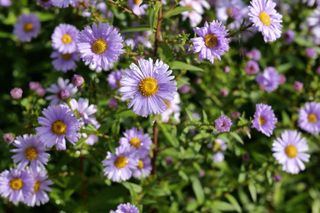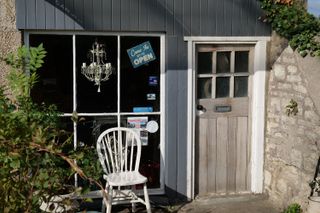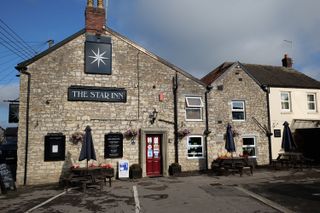 Lab tests
Sharpness:
The sharpness scores in the two graphs below are produced by shooting a monochrome test chart covered in multiple sharp boundaries between black and white. This image is then assessed by specialist software, with the extent of blur on the contrast boundaries at the centre, mid and edges of the image converted into a spatial frequency value to determine how many line widths per picture height the lens is capable of resolving. A higher spatial frequency corresponds to a greater number of finer lines over a given distance that the lens can resolve - this number is the sharpness score.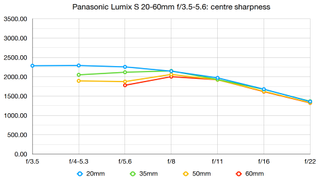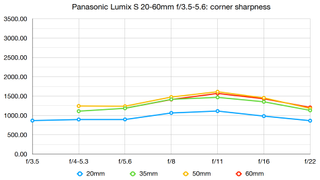 Sharpness is superb in the very centre of frame at all focal lengths and apertures. By comparison, corner sharpness doesn't look too inspiring at the short end of the zoom range, but that's quite normal when shooting close-range test charts with ultra-wide-angle lenses. In real-world shooting, sharpness is very good across the entire image frame, throughout the zoom range.
Fringing:
The chromatic aberration scores are calculated using the same chart we use for measuring sharpness. This time the processing software assesses the sharp black-white contrast boundaries and determines the width in pixels of the colour fringe that divides black from white - the larger the width of the fringe, the greater - and worse - the fringing score.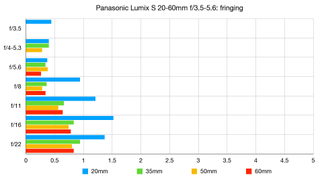 Lateral chromatic aberration is entirely negligible, even towards the edges and extreme corners of the image frame.
Distortion:
At the top and bottom of our lens test chart are horizontal black bars that run its full width. A lens that bulges these lines towards the edges of frame produces barrel distortion, the degree of which is indicated by a negative score. Shrinking (pincushion) distortion, usually produced by a telephoto lens, produces a positive score. The higher the number - positive or negative - the greater the distortion. A score of zero indicates no distortion.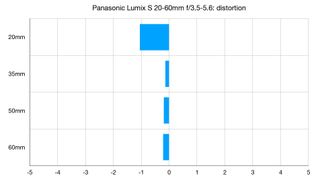 There's minimal barrel distortion at shortest zoom setting, which is remarkable little for a 20mm focal length. Barrel distortion is even more negligible at mid to long zoom settings. As with lateral chromatic aberration, automatic firmware corrections help to enhance performance.
Verdict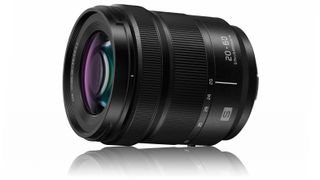 For anyone who finds they run out of room for manoeuvre at the short end of the zoom range more often than at the long end, the Panasonic S 20-60mm is an absolute godsend. It gives you ultra-wide viewing angles without the need to carry an additional lens, as well as saving the chore of swapping back and forth between an ultra-wide zoom and a standard zoom. Naturally, it doesn't give quite as much telephoto reach as a 24-70mm lens, but it's not far behind. Handling and build quality are excellent from this relatively compact and lightweight, yet tough, robust and weather-resistant lens. Image quality is highly impressive and it's very good value for money at the price. All in all, it's a great buy.
Read more:
• Best L-mount lenses for Panasonic, Leica and Sigma mirrorless cameras
• The best Panasonic camera
• Best wide-angle lenses
• Panasonic S1 review
• Panasonic S1R review
• Panasonic Lumix S1H review