Canon's success story in the digital camera market shows no signs of slowing. Its full frame EOS R cameras are picking up the baton held out by its EOS DSLRs, and as long ago as 2019 canon was celebrating the sale of over 1 million film and digital EOS cameras.
So what are the highlights from this 18-year reign? Let's take a look at Canon's DSLR and mirrorless camera history, year by year.
Canon's 18-year success story, year by year
2003: This was the big year for Canon's DSLR business. It was the year the 6MP Canon EOS Digital Rebel (EOS 300D) hit the market, the first DSLR to be aimed at enthusiasts and amateurs. Canon had made DSLRs before, but these were big, heavy and expensive beasts aimed at pros. The EOS 300D practically kickstarted the whole affordable DSLR revolution. That same year also saw the introduction of the more advanced 6MP Canon EOS 10D.
2004: This was a good year for enthusiasts and pros. The 10MP EOS 10D got upgraded to the 8MP EOS 20D, and two new pro cameras appeared – the 8MP Canon EOS-1D Mark II and the high-resolution (!) 11MP EOS-1Ds Mark II.
2005: The modest 6MP resolution of the original Digital Rebel got boosted to 8MP in the EOS Rebel XT (EOS 350D), and the EOS-1D Mark II N brought 8 million pixels and 8.5fps continuous shooting, while the Canon EOS 5D and its 12.8MP sensor launched a new dynasty of affordable pro workhorse DSLRs.
2006: This was a quiet year for Canon interchangeable lens cameras, but we still got two new models: the EOS 30D brought 8.2 million pixels and 5fps continuous shooting, while the EOS Rebel XTi (EOS 400D) arrived with an unheard-of 10.2 million pixels.
2007: The EOS 30D was clearly a bit of a stopgap, as 2007 brought a new EOS 40D with the 10MP sensor of the Rebel XTi and 6.5fps continuous shooting. Pros got a new 10fps Canon EOS-1D Mark III and a stupendous 21.1 megapixels in the new Canon EOS-1Ds Mark III.
2008: This was a big year for amateurs and enthusiasts. Canon launched the bargain-basement 10MP EOS Rebel XS (EOS 1000D), the more advanced 12MP EOS Rebel XSi (EOS 450D) and yet another enthusiast upgrade, the 15MP EOS 50D. Pro, meanwhile, celebrated the arrival of the 21MP Canon EOS 5D Mark II.
2009: The Canon EOS Rebel T1i (EOS 500D) introduced beginners to a new 15-megapixel resolution, while enthusiasts got the Canon EOS 7D, and dedicated high-speed shooter (18MP, 8fps) for sports enthusiasts. In the pro market, the Canon EOS-1D Mark IV brought 16 millions pixels and 10fps shooting for up to 121 JPEG images.
2010: Things were moving quickly in the beginner and enthusiast market. The Canon EOS Rebel T2i (EOS 550D) arrived with 18 million pixels and full HD video recording, while the Canon EOS 60D moved Canon's enthusiast DSLR range forward, also with 18 million pixels and now with a vari-angle screen.
2011: More Rebels! Canon had two new offerings in 2011, including the 12MP EOS Rebel T3 (EOS 1100D) beginner DSLR and the more advanced 18MP Canon EOS Rebel T3i (EOS 600D), sporting a flip-out vari-angle LCD.
2012: Things went crazy in 2012. First came a new Canon EOS 5D Mark III, a camera which would practically revolutionise affordable professional filmmaking, and we also go a new Canon EOS-1D X with Dual DIGIC processors and 12/14fps shooting, and an new, affordable entry-level full frame DSLR in the Canon EOS 6D. The Canon EOS Rebel T4i (EOS 650D) brought faster processing and a useful step up for Rebel fans, but the really BIG news was the arrival of Canon's first mirrorless camera – the Canon EOS M.
2013: This was a quieter year for Canon, but the 20MP EOS 70D nevertheless ushered in a new era of Dual Pixel CMOS AF sensors, the Rebel SL1 (EOS 100D) was the smallest ever DSLR and the Rebel T5i (EOS 700D) was another evolutionary step forward for the Rebel range.
2014: Still recovering from 2012, or gearing up for 2014? It was another steady year for Canon, with the release of the 18MP EOS Rebel T5 (EOS 1200D) beginner DSLR, and a new Canon EOS 7D Mark II capable of shooting at 10fps – this was a powerful camera for the enthusiast market and it would be a high water point for several years to come.
2015: So now the drama began again. Two years after the launch of the original EOS M, Canon releases the EOS M10, an 18MP entry-level mirrorless model, and the more powerful EOS M3 with 24 million pixels. The big story of 2015, however, was the Canon EOS 5DS and 5DS R, two 50MP pro DSLRs with a resolution never seen before. Canon also produced two new Rebels – the near-identical Rebel T6i (EOS 750) was aimed at keen beginners while the Rebel T6s (EOS 760D) was more for enthusiasts.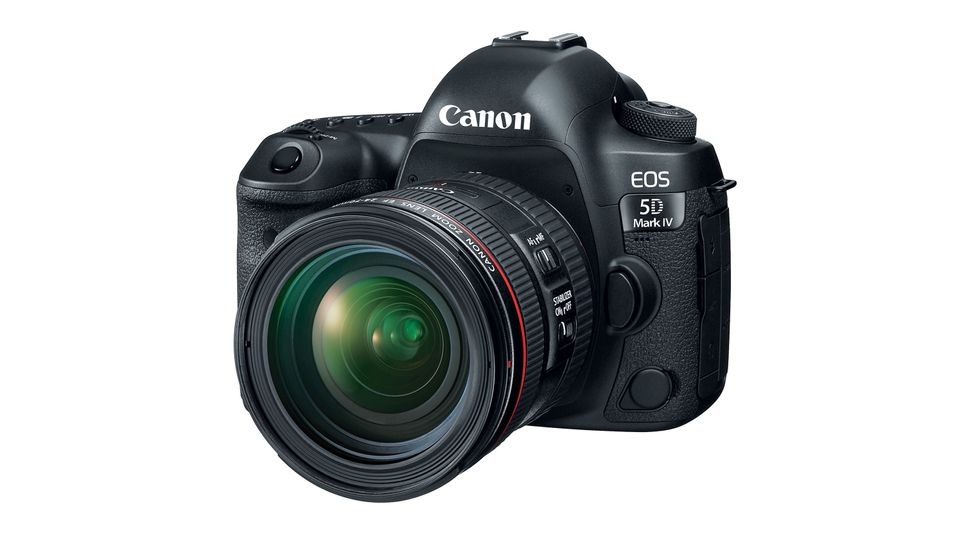 2016: Canon was really hitting its stride now. The Canon EOS 80D (opens in new tab) was an enthusiast level camera with everything, including Dual Pixel CMOS AF and a vari-angle screen, the EOS-1D X Mark II (opens in new tab) raised the bar for professional sports photography, the EOS 5D Mark IV (opens in new tab) was the latest (and last?) incarnation of Canon's pro EOS 5 series, and the Rebel T6 (EOS 1300D) (opens in new tab) brought beginners simple controls and 18MP images. The EOS M range took another step forward too, with the release of the EOS M5 (opens in new tab), the first M model with an electronic viewfinder built in.
2017: The barrage of new cameras continues. The Rebel range gets a further update with the Rebel T7i (EOS 800D) (opens in new tab) and EOS 77D (opens in new tab) which, confusingly, both replace the existing Rebel T6i (EOS 750) and Rebel T6s (EOS 760D) and run alongside them, and there's a new Rebel SL2 (EOS 200D) (opens in new tab) mini-DSLR. For enthusiasts, the much improved Canon EOS 6D Mark II (opens in new tab) replaces the older EOS 6D as Canon's cheapest full frame DSLR, while two new EOS M models arrive – the EOS M6 and the basic EOS M100 (opens in new tab).
2018: We hadn't been terribly impressed by Canon's EOS M models to date, but then the EOS M50 (opens in new tab) arrives and hits the sweet spot for value and features… and then is completely overshadowed by Canon's first full frame mirrorless camera, the EOS R (opens in new tab). Amidst all the fuss, Canon also slips out the EOS Rebel T7 (EOS 2000D), a kind of cut-down Rebel that feels like a bit of technological throwback but a decent enough starter camera for all that.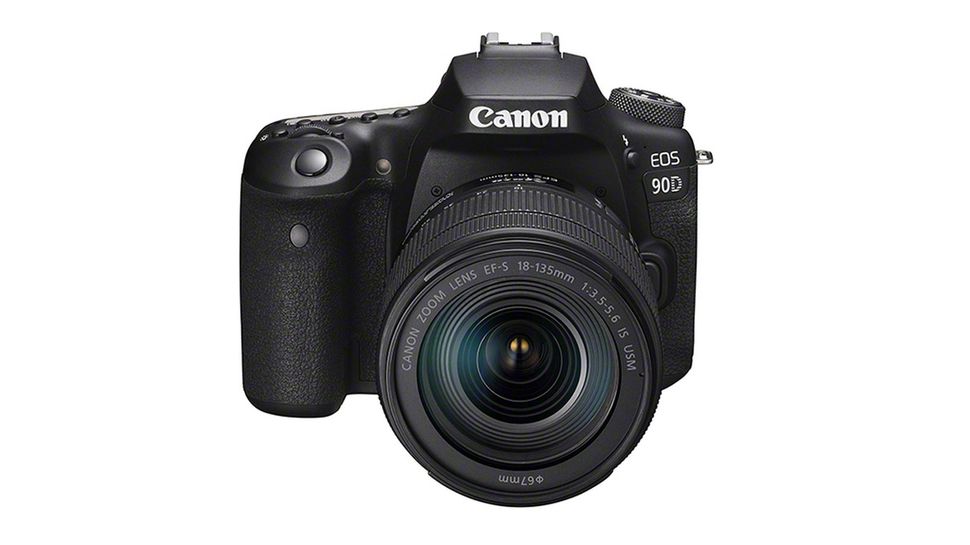 2019: Now things are really hotting up. The low-cost Canon EOS RP (opens in new tab) joins the EOS R and and a price that makes everyone sit up and take notice. Two EOS M upgrades arrive – the vlogger-orientated EOS M6 Mark II (opens in new tab) and the cheap but unlovable EOS M200 (opens in new tab). And there's another DSLR, perhaps one of Canon's last. The EOS 90D (opens in new tab) is a do-it-all camera for enthusiasts, sharing the same new 32.5MP sensor as the EOS M6 Mark II.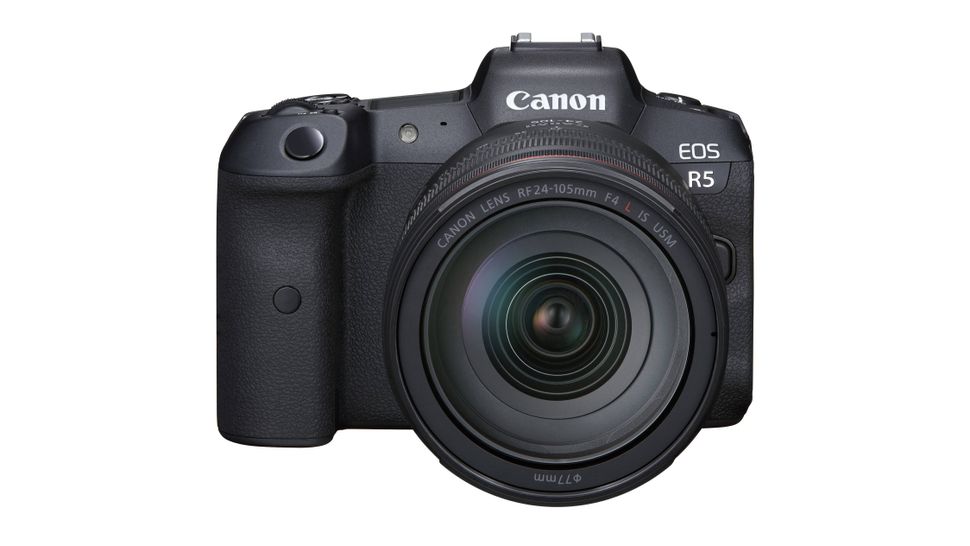 2020: Another busy year. The Canon EOS-1D X Mark III (opens in new tab) and its advanced AI-driven autofocus show that there is still life left in the pro DSLR design, while the new Canon EOS R5 (opens in new tab) brings 8K video to the mirrorless camera market in a move that still has photographers rubbing their eyes months later. It's joined by a more affordable lower-resolution EOS R6 (opens in new tab) model, and Canon also releases the EOS M50 Mark II (opens in new tab) with almost imperceptible updates over the original. And then, in what may be one last hurrah for the Rebel DSLR series, Canon launches the Rebel T8i (EOS 850) (opens in new tab). It's yet another improvement on a formula that's worked brilliantly for the last 18 years, but the improvements are becoming smaller and less significant each year.
So what's next for Canon? For Canon, as with other makers, it looks as if mirrorless is the future, and that's certainly where Canon seems to be putting all its development effort today.
Will it still be number one in 2021, for the 19th year in succession? That depends on how many Canon cameras we all buy!
Read more:
• Best Canon cameras (opens in new tab)
• Best mirrorless cameras (opens in new tab)
• Best DSLRs (opens in new tab)
• Best Canon lenses (opens in new tab)
• Best Canon RF lenses (opens in new tab)
• Best Canon EOS M lenses (opens in new tab)