Four years is a long time in digital photography, but that's how long ago the Canon EOS-1D X Mark II was launched (we're writing this in 2020). You'd expect any four-year-old camera to have tech straight out of the stone age, but the EOS-1D X Mark II has capabilities that any enthusiast – and many pros – will lust after even now.
It shows that the camera features are not necessarily limited by what's technically possible, but by how much the market is prepared to pay. Either way, the Canon EOS-1D X Mark II has for a long time remained one of the best professional cameras you can buy, even if its price excludes it from our list of the best DSLR cameras all round.
And with the Canon EOS-1D X Mark III on its way, the chances are you will be asked to pay less for the EOS-1D X Mark II than you used to. If you're a glass half empty kind of person, the Mark II is an outdated camera being sold off cheap. If you're a glass half full type, however, it's a rock-solid buy that could soon become affordable.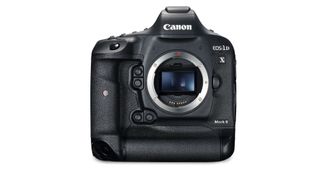 Specifications
Full-frame: (35.9 x 23.9mm) CMOS with 20.2 million effective pixels
Focal length conversion: 1x
Memory: One CF, one CFast
Viewfinder: Optical with pentaprism and 100% coverage
Max video resolution: Cinema 4K (4,096 x 2,160 pixels)
ISO range: 100-51,200; expandable to 50-409,600
Autofocus points: 61; 41 cross-type including five dual cross-type
Max burst rate: 14fps (16fps in Live View mode with focus and metering set
at start)
Screen: 3.2-inch 1,620,000-dot Clear View II TFT
Shutter speeds: 30-1/8,000 sec, plus Bulb
Weight: 1,340g (body only)
Dimensions: 158 x 168 x 83mm
Power supply: LP-E19 rechargeable battery (supplied); LP-E4N, LP-E4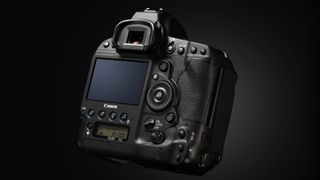 Key features
So let's quickly run through what the EOS-1D X Mark II has to offer – and let's forget for the moment that this camera (in 2020) is four years old...
Let's start with the continuous shooting performance. The EOS-1D X Mark II can shoot at 14fps with its mechanical shutter and 16fps in live view. This is way beyond the capabilities of any camera except high-end (and expensive) professional models. It also has a buffer depth of 170 uncompressed raw files, which – again – is way beyond anything outside of dedicate pro sports cameras can do.
It has a 61-point AF system where every AF point remains available right down to f/8 lens/teleconverter combinations. For an amateur, that's interesting. For a pro, that's a massive benefit. You get 41 higher-accuracy cross-type AF points normally, and 21 even at f/8.
The above comments apply to viewfinder shooting. In live view mode, the EOS-1D X Mark II benefits from Canon's Dual Pixel CMOS AF and is one of the first Canon cameras to delivery mirrorless-style on-sensor autofocus.
And then there's the video. Even today, 4K video at 60p is not common, but the EOS-1D X Mark II delivers it. The only caveat is that this (and the 170-shot buffer capacity) is based on the use of CFast cards. It does look like Canon jumped the wrong way with this format as in 2020 the world is shifting towards CFexpress as fast storage format of the future.
Before we get too excited, it's worth remembering that the EOS-1D X Mark II is still expensive to buy. We also need to see if Canon will continue to offer it for sale once the Mark III is out.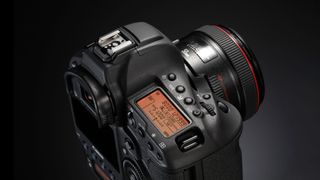 Build & handling
The EOS-1D X Mark II is quite a lump. Its size and weight will not impress mirrorless camera fans obsessed with weight savings, but pros will probably be quite pleased. This camera has a bulk and a grip that balances perfectly with big pro telephoto lenses, and that massive battery holder slung under the body offers all-day shooting, where mirrorless cameras will practically need a bandolier (look it up) of spare batteries to keep going.
The Mark II's 3.2-inch 1,620k-dot screen is touch-sensitive. However, the touch control is only used in Live View or Video modes for setting the AF point, or in Video mode for turning the continuous autofocusing on or off. That's a shame, as the Quick Menu is large enough to be navigated by touch.
Otherwise, this is a brutish fistful of a camera designed to keep on going even when you have had enough.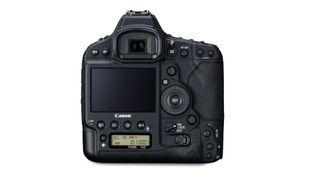 Even by today's standards, the 3.2-inch Clear View II TFT screen on the EOS-1D X Mark II is impressive. With 1,620,000 dots, it clear and sharp and it stands up to reflections well.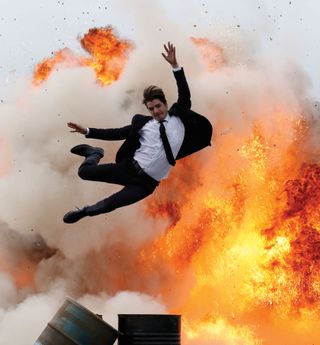 Performance
Provided the sensitivity is kept to ISO 25,600 or lower, the 1D X Mark II produces superb images. While the camera does a reasonable job of detecting and tracking a subject in Automatic Selection AF mode, using one of the Point or Zone AF modes is a safer bet if you can keep the active area over the subject.
Metering is taken care of by Canon's EOS iSA (Intelligent Subject Analysis) system, with a dedicated 360,000-pixel RGB+IR sensor. It proves reliable in a range of conditions and you're unlikely to need to apply any exposure compensation except where any camera would be fooled, i.e. intrinsically light or dark tone subjects like wedding dresses or black cats.
Lab tests
We compared the lab results from the EOS-1D X Mark II with those of three leading sports camera rivals: the Nikon D5, Sony A9 Mark II and Olympus OM-D E-M1X.
Resolution
The EOS-1D X II scores right what we'd expect it in this test, resolving comparable levels of detail to its arch rival, the Nikon D5, and also the Olympus E-M1 X - all three cameras sporting sensor resolutions in the region of 20MP. However, the full-frame difference becomes clear at higher sensitivities, where the Canon and Nikon's larger sensor photosites are better able to resist image noise, thus maintaining more detail at higher ISOs than the MFT-equipped Olympus. The increased megapixel count of the 24MP A9 II puts it in a league of its own though, at least until ISO 12,800, where even 24 megapixels aren't enough to keep it ahead of the Canon and Nikon.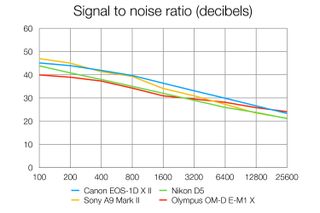 Signal to noise ratio
The EOS-1D X Mark II puts in a very good performance here, narrowly beating the brand new Sony A9 Mark II at various points in the ISO range. The Canon's chief rival, the Nikon D5, trails it in this test and is matched by the Olympus OM-D E-M1 X.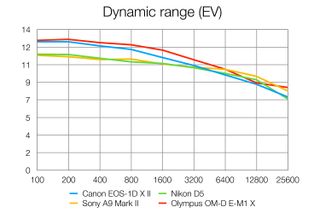 Dynamic range
Canon cameras have not always had the best reputation for dynamic range, but the EOS-1D X Mark II pulls out all the stops (dynamic range joke, there) to match the equally impressive Olympus OM-D E-M1 X.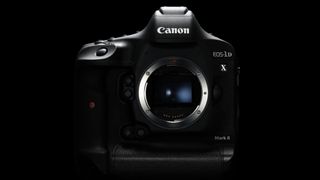 Verdict
A 20-megapixel sensor doesn't sound much by today's standards, but it's still enough for most professional press and sports photography, and the EOS-1D X Mark II's 14fps frame rate (16fps in live view) is still close to the cutting edge of high-speed image capture. And this is a camera released right back in 2016 that can capture 4K video at 60p – even now, there aren't many rivals that can do that.
So with the EOS-1D X Mark III coming, the existing Mark II version might sound like yesterday's news. But you don't have to spend too much time checking the specs to realise that the EOS-1D X Mark II was a camera ahead of its time. It pales against the new Mark III, to be sure, but judged in isolation, the Mark II is still an extremely powerful camera, and as prices start to fall (a little further, we hope), its appeal will only grow.
Read more:
• Best professional cameras
• The best Canon camera: from EOS to Ixus, pro DSLRs to PowerShots!
• 102 updates on the Canon EOS-1D X Mark III