UPDATED 12/04/2019: Canon has launced a new and more advanced EOS 250D/Rebel SL3, but the EOS 200D/Rebel SL2 remains on sale is one of the best cheap cameras you can get.
At its heart is a new 24.2MP sensor and cutting-edge DIGIC 7 image processor, upping the maximum sensitivity to ISO 51,200 in expanded mode and boosting burst capture from 4fps to 5fps, though video recording still maxes out at full HD 1080p. It comes with Wi-Fi, NFC and Bluetooth built in, and photographers new to DSLR shooting will appreciate Canon's guided shooting mode. It's so user-friendly, we don't just think it's the best Canon camera for beginners, we've included it in our best cameras for kids guide.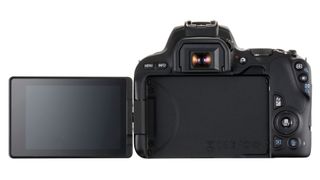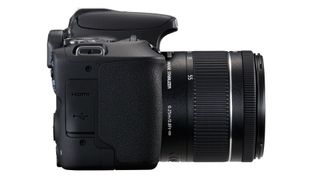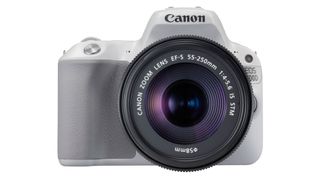 Build & handling
One of the 200D's most obvious new features is its articulating screen, but tech like this adds bulk, so it's not surprising that the 200D is fractionally larger than its predecessor and 46g heavier. It's still noticeably more compact than Canon's other new entry-level beginners camera, the 800D, though, if a little less ergonomic. The 200D's grip is relatively cramped if your paws are on the large side, and there isn't much space to rest your thumb.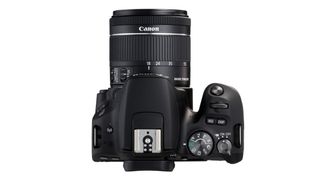 Your thumb is ideally positioned to operate the redesigned power switch though, while pleasantly responsive touch-screen controls help compensate for the relatively fiddly rear directional pad. The display itself is also a pleasure to view, with excellent viewing angles, brightness and colour accuracy.
Performance
The combination of Canon's Dual Pixel AF and the stepping motor in Canon's new 18-55mm STM kit lens provides near-instantaneous focussing in good light, with only a half-second pause and no focus hunting in dimmer conditions. Focussing is also impressively rapid in Live View, and the STM kit lens delivers silent focus transitions during video capture, albeit with around a two-second lag when refocusing between near and far focal points.
Unfortunately, in regular viewfinder shoting, having just 9 phase-detect AF points that cover a limited frame area makes it tricky to lock onto specific points in a composition, though you do get 49 contrast-detect focus points if you switch to Live View.
Canon's 24.2MP sensor produces attractive images with good colours and dynamic range at lower sensitivities. Go past ISO 3200, though, and highlights are prone to burning out, but noise is very well controlled, and images taken at ISO 12800 are very usable, providing you accept some fine detail loss. The 18-55mm IS STM kit lens also puts in a solid performance, being sharp right into the corners of frame, while the 200D's built-in lens aberration correction successfully eliminates fringing in JPEG images.