Nikon rumors 2021
Most of the Nikon rumors for 2020 were of the concerning variety. The previous year wasn't terribly kind to Nikon, which posted expected losses of $720 million due to the delayed transition to mirrorless cameras and also announced that it will be closing two factories in Japan.
While the Big N definitely kept its focus on DSLRs in 2020, with the slightly disappointing flagship Nikon D6 and the fantastic Nikon D780, it also dropped three new mirrorless cameras – the entry level Nikon Z5, and refreshes of its original 2018 Z cameras, the Nikon Z6 II and Nikon Z7 II. And this year it gave itself arguably the biggest shot in the arm to date with the Nikon Z fc – a beautiful retro-styled camera with a Nikon Z50 heart beating inside it.
Even so, Nikon fell to fifth place in terms of mirrorless market share last year – behind Sony, Canon, Fujifilm and even Olympus – with just 7.5%. So, with the mirrorless sector feeling very much make or break right now, what Nikon rumors are swirling at the moment?
Nikon Z9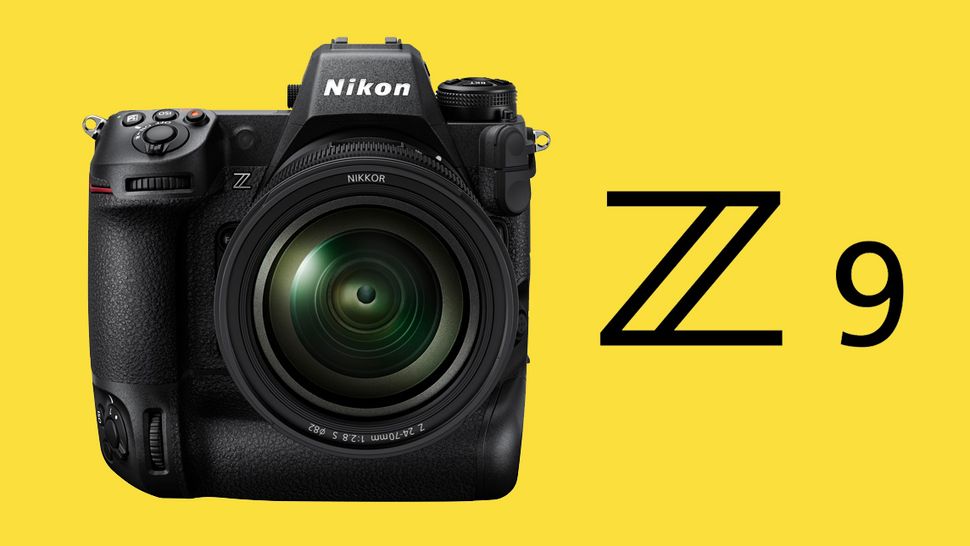 Rumored since mid-2019, the Nikon Z9 was finally announced earlier this year – but since it was only a development announcement, official details are very thin on the ground. Nikon only confirmed that the Z9 will be capable of 8K video, possess a newly developed stacked image sensor, pack a new processor, and that it will be released in 2021.
That may not seem like much to go on, but there are actually 9 things we know about the Nikon Z9 already. For instance, that 8K video spec means that the sensor resolution will be at least 39MP for standard 16:9 and at least 44MP for DCI. And the latest reports are that the Nikon Z9 will have a 45MP sensor – which jibes with previous rumors that it would feature similar resolution to the 45.7MP Nikon Z7 II. So we're probably looking at a camera in the same ballpark as the Canon EOS R5 and Sony A1 when it comes to megapixels.
Indeed, that new stacked image sensor might enable the Z9 to come close to the A1 and Canon EOS R3's blistering 30fps burst shooting; stacked sensors, often with built-in RAM, enable far faster readout speeds. Indeed, new rumors suggest that the Z9 could be able to achieve up to 120fps in 6MP cropped mode, with a top speed of 160fps (presumably with an even greater crop).
On top of that, Nikon has registered a camera with GNSS – basically GPS on steroids – which would seem to fit the remit of a new flagship camera. We've heard a rumored price tag of $6,000-$7,000, which again is in the same ballpark as the A1, D6, Canon EOS-1D X Mark III and reportedly the EOS R3.
Nikon Z8
Sony dropped a bombshell by announcing the 61MP Sony A7R IV, but it appears that Nikon is preparing a 61MP warhead of its own – and the Nikon Z8 will apparently feature the very same sensor that's inside the A7R IV.
Nikon has apparently signed up to purchase the 61MP Sony Exmor R sensor, which will power a Z8 featuring dual CF Express memory card slots, improved image stabilization, a new resolution shift mode to capture 240MP images, and an ISO range of 64 to 25,600 (expandable to 32-102,400).
What seems to be the design of the Z8 has recently been leaked by a Nikon patent registration, depicting a significantly more sizable body than the existing Z6 or Z7 – presumably to accommodate the increased heat dissipation from the larger image sensor, and potentially from shooting 6K video as well.
Nikon 1000fps 4K camera
While frames per second hasn't been Nikon's forte up to this point, that's about to change with the advent of an astonishing new 4K sensor that can capture up to 1000fps – all while delivering what Nikon calls "the world's highest levels of sensor performance".
"This new stacked CMOS image sensor uses a fine-pitch wafer level wire connection technology consistent with the 2.7 um pixel size," Nikon told us. "Also, it has a total pixel count of approximately 17.8 megapixels that realizes 4K × 4K high-resolution imaging of 1,000 frames per second and 110-dB high dynamic range (HDR) characteristics. This is one of the widest dynamic ranges in the industry."
The caveats are that this is a one-inch sensor, and is likely to be intended for industry rather than consumer use. However, with Nikon working on such bleeding-edge technology, it could open some very interesting doors for its consumer cameras going forward…
Nikon's mysterious testing models
Nikon is currently testing a lot of different Z-mount camera models, and there's been some speculation as to what exactly is what. It seems a given that one is going to be the new flagship Z9, and another is possibly also the Z8 that'll sit below it in a similar manner to the Z6 (more on this below). So what else is on the cards is an interesting question.
We know that three of the models being tested have the following specs:
Model #1: 60 MP, 16 bit A/D model with a 5,76 MP viewfinder, 120 Hz refresh rate.
Model #2: Fewer megapixels, a camera designed for sport, same 5.76 MP 120 Hz viewfinder, very high frame rate (at least 20 fps) and stunning AF tracking (better than the D6).
Model #3: A 46 MP sensor, 20 fps, the viewfinder is also 5.76 MP with a 120 Hz refresh rate.
It's been rumored that one of these models could be a Z-mount replacement for the much-loved D850. A sign perhaps that Nikon is moving away from DSLRs, despite the impressive D780? It could be so.
Nikon Z30
While the Nikon Z50 is the little sibling of the Z-system family, it won't be the most junior member; there is talk that we will see the release of an entry level Nikon Z30 at some point this year (the 'ZX0' seems to be Nikon's naming convention for bodies with an APS-C sensor).
According to rumors emanating from Japan, this could be a super-small DX camera with no electronic viewfinder, a fixed LCD screen, a single microSD card slot and a 24 or 26MP sensor.
Recently leaked designs appear to confirm these rumors, as they show an APS-C size sensor in a camera body with a Z-mount. In addition, there's no electronic viewfinder to be seen, suggesting that this release will compete with other entry-level cameras such as the Fujifilm X-A5 and the Panasonic Lumix GX80.
The Nikon verdict
What we think: We expect Nikon to keep building on the Z system for the foreseeable future, adding more full-frame mirrorless lenses to complement the Z6 and Z7 – along with new, smaller optics like the Nikkor Z DX 16-50mm f/3.5-6.3 VR and the new Nikon pancake primes to suit the new wave of APS-C cameras like the Nikon Z50. While it is keeping the DSLR dream alive with the D780 and D6, the Big N is undoubtedly sowing the seeds for a mirror-free future.
More camera rumors: Canon rumors • Sony rumors • Olympus rumors • Fuji rumors • Panasonic rumors • Sigma rumors