The best camera for sports photography isn't defined by having the most megapixels. Rather, it's all about speed: since you're photographing fast subjects, you'll require fast frame-rates, fast (and accurate!) autofocus and fast workflow.
For this guide, I've compiled the best cameras for sports photography to account for all budgets and abilities, whether you're looking for an affordable bridge camera to shoot the kids playing football, or one of the best professional cameras that are used at the Olympics.
I've tested these cameras pretty extensively, many of them while photographing professional athletes and in live sporting environments. I've split this guide into three different categories: pro-grade sports bodies, mid-priced models for enthusiasts, and finally cameras best suited for beginners.
Best camera for sports photography: my top picks
Why you can trust Digital Camera World Our expert reviewers spend hours testing and comparing products and services so you can choose the best for you. Find out how we test.
With three flagship cameras to choose from, it's tough to narrow down – but right now the Nikon Z9 is the one I'd spend my money on, if you're looking for the top-tier pro model. I really wish it had a fully articulating screen, but otherwise you're getting a powerhouse with killer AF, 45.7MP stills, burst shooting up to a ridiculous 120fps, and 8K 60p video. There's nothing you can't cover with this.
For enthusiasts, I can't recommend the Canon EOS R7 highly enough. Its meaty 32.5MP sensor gives you plenty of resolution, with a blistering burst rate of 30fps, up to 8 stops of in-body image stabilization, and crucially it's an APS-C sensor – which a) keeps the camera nice and small, and b) gives you the advantage of a 1.6x crop factor. This means that your lenses become effectively even longer; for example, the Canon RF 100-500mm becomes a 160-800mm monster!
And for beginners or more casual shooters, my money is on the Nikon CoolPix P950. It doesn't have the most sophisticated AF system or resolution-redefining image quality, but what it does have is reach. With an effective 24-2000mm (!!!) zoom range, you can cover an entire football field and still get captivating close-ups. It would cost thousands to get that kind of range on any other camera – not to mention the hassle of switching lenses all the time!
Best camera for sports photography: pro cameras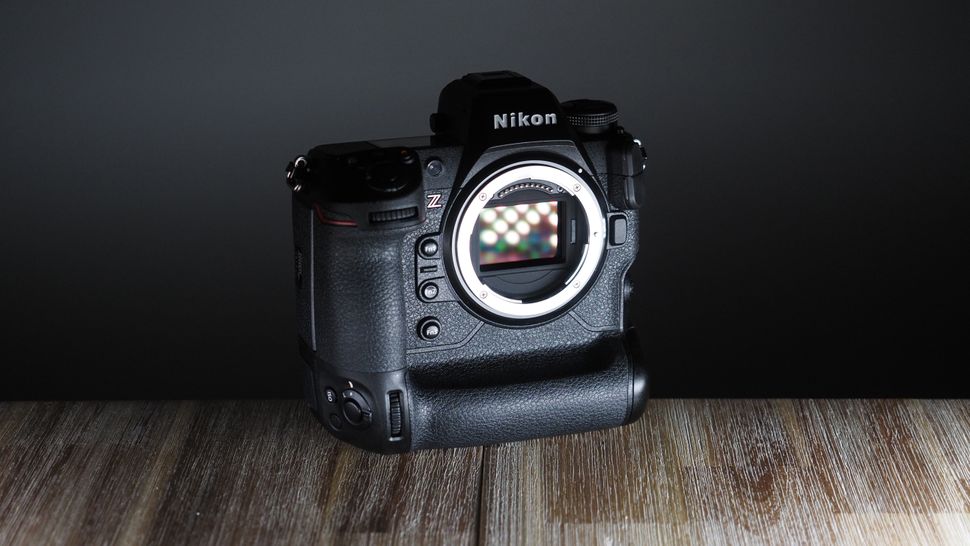 As an all-round professional tool, the Nikon Z9 is the best sports camera I've ever used. Let's start with speed: I was blown away by the face-melting 120fps burst shooting, and its buffer that can record a nominal 1,000 images per burst (with Nikon claiming as many as 5,000 when used with a high-spec CFexpress card). That's only with 11MP JPEGs, but if you want full-fat 45.7MP images you can blast up to 30 JPEGs or 20 RAWs.
It's an 8K 60p marvel as well, with high-res video in-camera that eclipses the competition. Both stills and video are powered by what I think is Nikon's best autofocus ever (which is edging ever closer to Canon's market-leading AF tech) and it comes with the "pro DSLR" style integrated vertical grip for seamless shooting – and even better battery life.
Read our full Nikon Z9 review for more details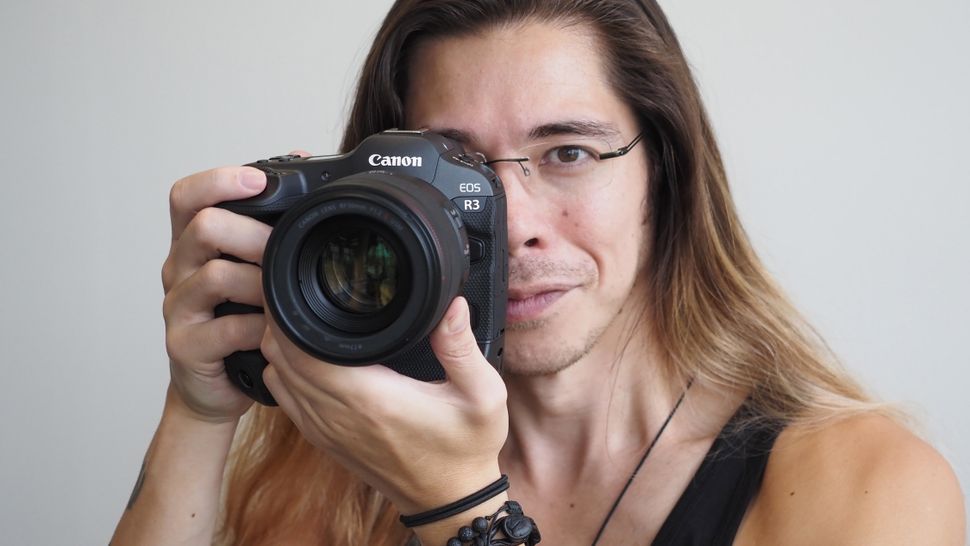 The Canon EOS R3 is the manufacturer's de facto flagship camera, offering 6K RAW video, 30fps continuous shooting (RAW and JPEG), and remarkable Eye Control AF – which enables you to move focus points simply by looking at your subject (and yes, it really does work – even as someone who wears glasses!).
On top of that, I love the benefits of Canon's industry-leading autofocus performance, industry-best 8 stops of compensation (lens dependent) thanks to its in-body image stabilization system, and one of my personal favorite things is that the R3 is the only mirrorless flagship with a fully articulating touchscreen – which is important for taking full advantage of the video capabilities (in this case 6K RAW).
The flipside to these advanced features is that it only has a 24.1MP sensor (though some pros I've spoken to feel that this is actually a benefit, since workflow speed can be more important than resolution). It also splits memory duties between a CFexpress and an SD card, as opposed to twin CFexpress, which means only one slot will achieve full firepower.
Read our full Canon EOS R3 review for more details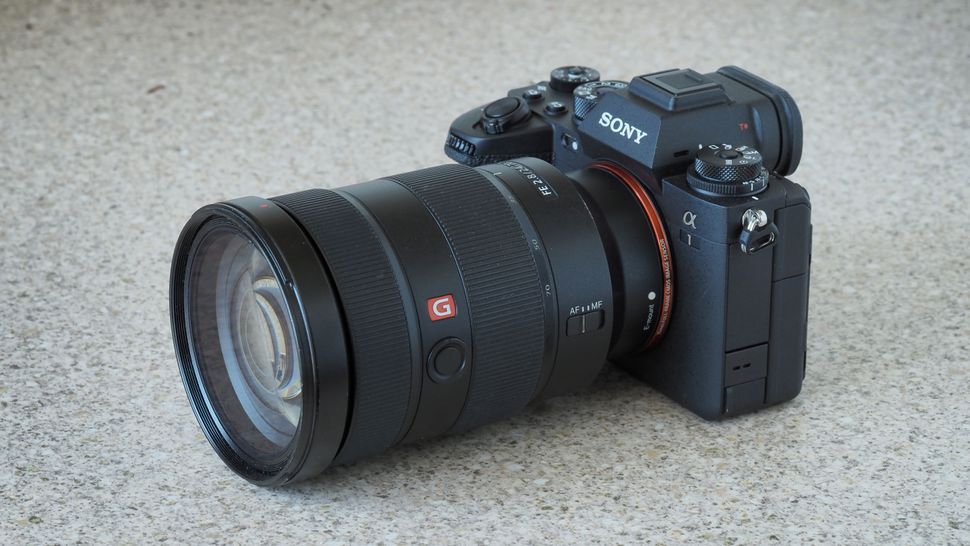 The Sony A1 rewrote the rules for sports cameras, and cameras in general. Not only does it boast an enormous 50.1MP resolution, it makes use of pixel shift technology to crank out 200MP stills. But it also packs 8K 30p video and 30fps continuous shooting to make it an absolute juggernaut for sports shooting.
There are a couple of provisos, though; in my experience the burst shooting sometimes topped out at 15-20fps, the lack of articulating screen makes videography less practical, and Sony's in-body image stabilization still trails its rivals in real-world use. That said, the autofocus is absolutely stellar and the resolution alone makes this unbeatable if image quality is absolutely paramount.
Read our full Sony A1 review for more details
When I first tested the Sony A9 in 2019, it was cutting-edge. But while a lot has changed in the past four years, this is still a very capable camera for sports photography – especially if you want to keep your shooting setup as small as possible.
Like the A1, and unlike its rivals from Canon and Nikon, the A9 II eschews the "pro DSLR" form factor. You can, of course, achieve the same effect by adding a vertical battery grip, but for me it's really valuable to have a standard mirrorless camera shape and size for staying light and nimble. I love the lightning-fast 20fps continuous shooting speed and Sony's great autofocus, too, with 24.2MP resolution that keeps my file sizes as svelte as my kit bag.
Read our full Sony A9 II review for more details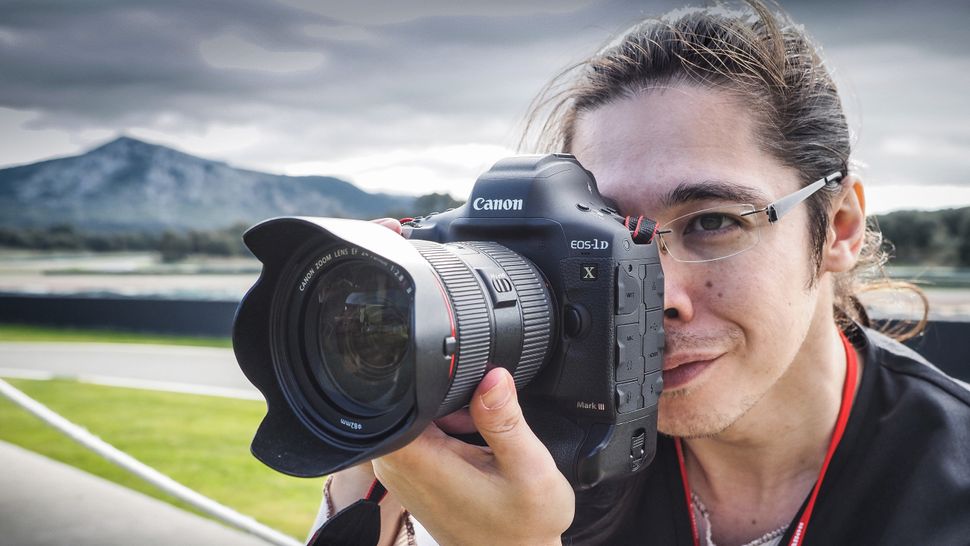 DSLRs have been leapfrogged by mirrorless cameras in virtually every way, but the Canon EOS-1D X Mark III hybridizes the best of both technologies to remain a formidable sports camera. Its battery life is unrivaled and it just shoots and shoots and shoots – I've never actually managed to kill a battery in a single session! And the optical viewfinder still preferred by many old-school photographers is present and correct.
Tried and tested tech is complemented by cutting-edge HEIF files and HDR PQ support, dual CFexpress cards, 12-bit internal 4K RAW, not to mention the brilliant Smart Controller (which, to me, makes joysticks feel positively archaic) and the fantastic Deep Learning AF system. Not to mention the EF mount that offers one of the richest lens selections on the market.
Read our full Canon EOS-1D X Mark III review for more details
Best camera for sports photography: for enthusiasts
The old Canon EOS 7D Mark II used to be the king of APS-C for sports shooting, and now that mantle has passed to its successor – the Canon EOS R7, which is my personal choice for shooting sports with a crop sensor camera. It keeps what made the previous DSLR great, with fantastic ergonomics in a compact and light form factor, but ups the ante in every possible respect.
Up to 8 stops of in-body image stabilization for stills and movies, blistering 30fps burst shooting, oversampled 7K video, market-leading autofocus, plus the advantage of a 1.6x crop factor to increase the effective focal length of your lenses – so something like the Canon RF 600mm f/11 gives you 960mm of reach!
Read our full Canon EOS R7 review for more details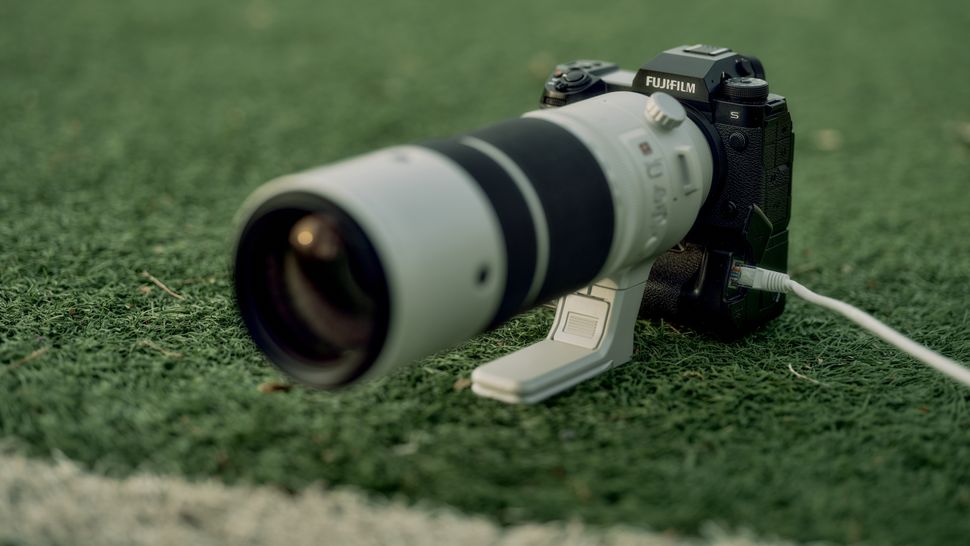 If I was judging these cameras by looks alone, the Fujifilm X-H2S might be my top pick! Beauty isn't just skin deep, though, as the X-H2S delivers peak performance for both stills and video. The "S" in its name stands for "speed", with the camera hitting a class-leading 40fps continuous shooting. Better yet is the seemingly unlimited buffer – it feels like I can hold my finger down forever and it will never fill up.
That's bolstered by up to 7 stops of in-body image stabilization, and uncropped 6.2K 30p and 4K 120p video. Fujifilm promises that the X-H2S can capture 240 minutes of 4K 60p footage before overheating becomes an issue, but what I love is that the manufacturer also offers an optional cooling fan – so if you want to really push the video, or shoot in hot environments, you're covered.
Read our full Fujifilm X-H2S review for more details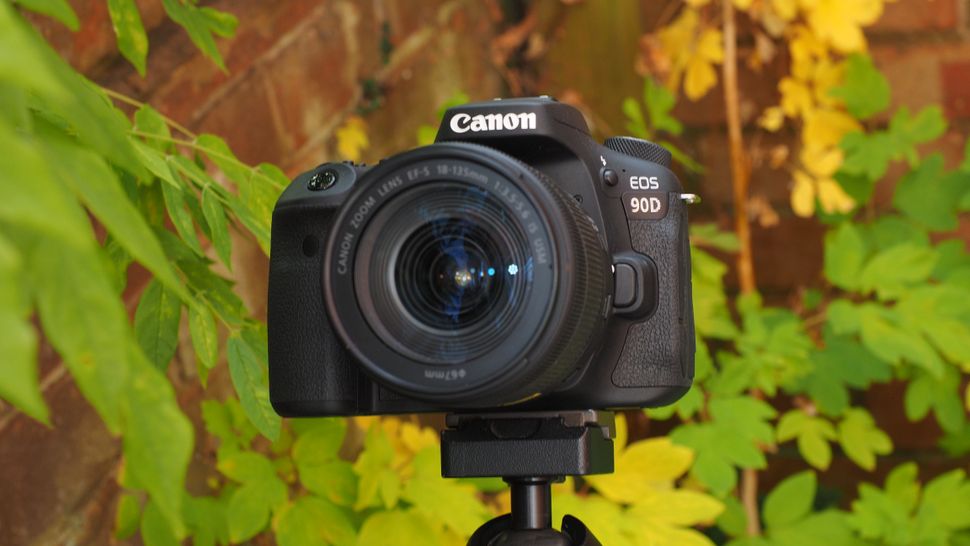 I've always loved the Canon EOS 90D, which was introduced to amalgamate the popular 7D Mark II and 80D cameras. The result is an all-purpose camera that offers plenty of speed and weatherproofing for sports shooting, with a chunky 32.5MP sensor delivering plenty of resolution.
Like the pro 1D X Mark III, this is very much a hybrid between DSLR and mirrorless tech, offering the fidelity of an optical viewfinder for those who want it along with a sophisticated autofocus system in live view – which, for me, is where the camera truly shines. It's a generation behind the R7, but the AF is still incredibly robust and reliable. The only real criticism here is that the buffer capacity is a bit limited.
Read our full Canon EOS 90D review for more details
Best camera for sports photography: beginner bridge cameras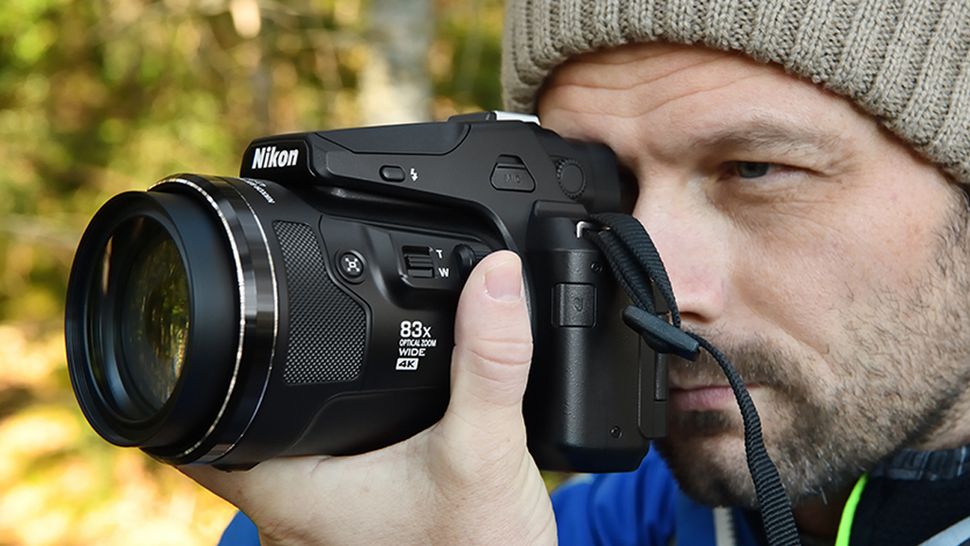 I'm a big convert to bridge cameras thanks to Nikon's CoolPix PXXX series – and the P950 is my pick for a sporting option. It boasts a monstrous 83x optical zoom, giving you an unbelievable 24-2000mm zoom range, which takes you from full-width shots of the football field to an extreme close-up of your favorite player.
A few things have to give, to achieve that ridiculous reach. The camera has contrast-detect autofocus, and the 7fps burst comes with a 10-shot buffer, so you won't always be able to keep up with fast action, and there are some sharpness issues at the telephoto end. Still – you just can't argue with that wild 24-2000mm reach, and I'm happy to make a few sacrifices for that kind of versatility.
Read our full Nikon Coolpix P950 review for more details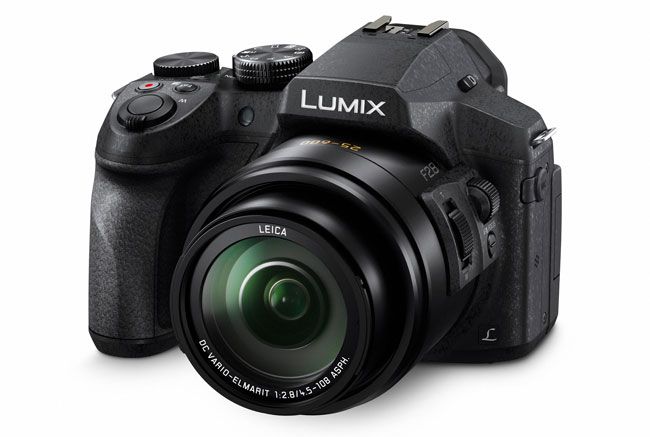 The Panasonic Lumix FZ300 (the FZ330 outside North America) is an inexpensive bridge camera with an impressive 24x optical zoom that's ideal for sports photography. It's no slouch in burst shooting either, with a 4K Photo mode that enables you to exploit the 30fps 4K frame rate for the purposes of stills shooting – as long as you don't mind a resolution cut to 8MP.
Resolution in general is the camera's main area of disadvantage, topping out at 12.1MP, meaning it's not a great choice if you're planning to make prints – but as the majority of my images end up on websites or social media, that needn't be the end of the world. If a 25-600mm reach is more important to you than image quality, look no further.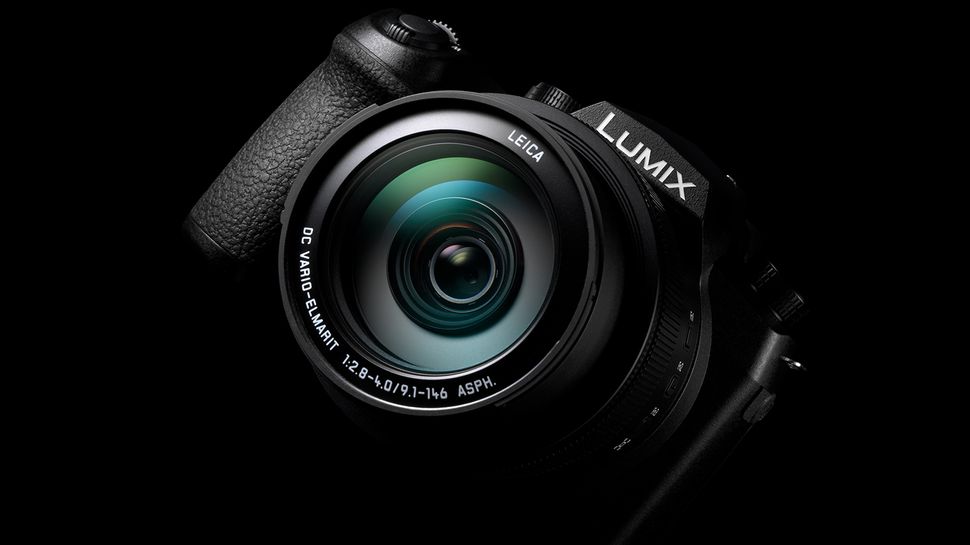 Here's a compromise if you don't need the reach of the P950, but want more image quality than the FZ300: the Panasonic's FZ1000 II. Its 1-inch sensor is physically larger than the others, and also packs more pixels. So if I want the best image quality, resolution, dynamic range and low light performance, this is the one I'll reach for. The compromise in this case is the zoom range – but I'll be honest, 25-400mm is still ludicrously versatile!
The buffer depth is an impressive 100 JPEGs (or 25 RAWs), and the clever Zoom Compose Assist mode tracks your subject while you're zoomed in and keeps hold of them even if they suddenly leave the frame – useful if a football player unexpectedly changes direction. The 4K Photo mode is also handy, allowing you to shoot 8MP images at 30fps.
How to choose the best camera for sports photography
One of the most important features of a sports camera is a good burst mode. This refers to how many frames per second your camera can capture; the faster it is, the more likely you are to capture that winning mid-action shot. Mirrorless cameras tend to be more impressive in this area, as they don't have a physical shutter to move. However, there are many DSLRs that have very respectable burst modes.
However, a great burst mode means very little without a good buffer depth to accompany it. This refers to the number of continuous photos that a camera can take before it needs to pause (at which point the camera needs to process, preventing you from shooting again until the buffer clears). If you're shooting in JPEG, you'll find that there will be a larger buffer than if you're shooting in RAW. However, professional cameras should be capable of decent buffer depths for RAW files as well.
Another super important feature of the best camera for sports photography is fast and efficient autofocus. Without an autofocus system that's able to keep up with the action, you'll likely end up with a lot of misfocused images. Look for good coverage of autofocus points – and if the camera has a sophisticated AF tracking system, then you're definitely on the right lines.
How we test cameras
We test DSLR and mirrorless cameras in real-world shooting scenarios and in carefully controlled lab conditions. Our lab tests measure resolution, dynamic range, and signal-to-noise ratio. Resolution is measured using ISO resolution charts, dynamic range is measured using DxO Analyzer test equipment and DxO Analyzer is also used for noise analysis across the camera's ISO range. For compact cameras, we use real-world results and handling alone in compiling our guides.
Crucially, we also test cameras in real-world shooting environments. In the case of the best cameras for sports photography, this means taking them courtside, trackside, ringside and cageside and taking photographs during actual sporting events.
FAQs
What type of camera does a sports photographer use?
Professional sports photographers typically use full-frame flagship cameras from the "big three" manufacturers. These include DSLRs like the Canon EOS-1D X Mark III and Nikon D5, and mirrorless cameras such as the Sony A1, Canon EOS R3 and Nikon Z9. These offer large sensors with good ISO performance, high dynamic range, and fast continuous shooting speeds.
Many semi-pro and enthusiast photographers opt for APS-C DSLR or mirrorless cameras. These feature physically smaller image sensors, but their the 1.5x / 1.6x crop factor increases the effective focal length of lenses.
Beginners and casual shooters are advised to opt for bridge cameras. Unlike interchangeable lens cameras, these have fixed lenses with large – sometimes extreme – focal ranges. They are also simple to use and operate, in many ways, like point-and-shoot cameras.
Is a DSLR or mirrorless camera better for sports photography?
Traditionally DSLRs have been favored for sports photography due to their absence of lag and better battery life, compared to mirrorless cameras that have historically experienced latency in their electronic viewfinders and cannot achieve the same battery performance.
These days, however, mirrorless cameras can achieve lag-free, blackout-free shooting. Combined with their increasingly superior specifications (particularly in terms of autofocus, burst speeds and stabilization), they are becoming more and more popular… even though they still cannot match DSLRs' battery life.
Do sports photographers shoot in RAW or JPEG?
Professional sports photographers tend to shoot in JPEG, as it is faster and more efficient – both in terms of shooting and uploading their files.
In general, many sports photographers shoot in JPEG + RAW, so that a high-quality "negative" is retained for editing purposes.
Is a full frame camera better for sports photography?
All things being equal, a full frame camera will yield the highest quality images. However, using a crop sensor camera gives the advantage of increasing the effective focal length of lenses. For APS-C cameras this can turn a 500mm lens into an 800mm lens, while bridge cameras can achieve astonishing focal ranges such as 24-2000mm that are impossible to achieve on a full frame camera.