As will no doubt be the case for the foreseeable future, the camera news this week has been dominated by the impact of the coronavirus. However, the last seven days marks a couple of positive developments in the fight against the pandemic – and they come from a pair of very familiar names.
Canon and Fujifilm's respective medical divisions are making breakthroughs in the detection and treatment of COVID-19, which comes as very welcome news given the widespread effect of the ongoing outbreak.
Sadly, that effect does include the postponement of yet more industry events – most notably Photokina, the troubled trade show that will now see a four-year gap between events.
In more positive news, Canon is working on a VR camera, Samsung is developing a 150MP image sensor, and both Skylum and DxO have exciting new updates to their editing suites. These are the five biggest camera news stories this week…
• Everything photographers need to work from home
• Stuck at home: 11 fantastic photo projects to try indoors during the coronacrisis
• How to disinfect your Olympus mirrorless camera
• How to disinfect your iPhone and iPad

Canon & Fujifilm medical divisions fight CORVID-19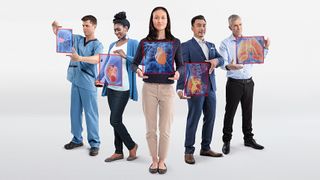 Canon's medical division has announced that it is commencing development of a rapid genetic testing system for novel coronavirus. Canon Medical Systems Corporation, in cooperation with Nagasaki University, is taking part in the research program led by the Japan Agency for Medical Research, which is focused on producing diagnostic tools for the current COVID-19 pandemic.
The news comes following the recent breakthrough made by Fujifilm's medical division in producing a drug that successfully treats coronavirus. In fact, so successful is Fujifilm's medicine that the Chinese government has officially recommended its use in its response to the ongoing coronavirus pandemic. This comes following the Japanese government's use of the treatment some weeks ago.
The drug in question is Avigan, also known as favipiravir – an experimental antiviral used to treat RNA viruses, which has shown efficacy against influenza derivatives, yellow fever, foot-and-mouth disease and numerous others. It has also showed an effect against Ebola and Zika virus, and recent clinical trials have demonstrated efficacy against novel coronavirus…
Read more:
Fujifilm's medical division successful in treating COVID-19
Canon Medical announces development of rapid genetic testing for COVID-19

A Canon VR camera is being designed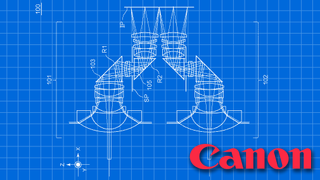 Is a Canon EOS R VR camera on the way? A design has been unearthed for what seems to be just such a thing: a full-frame mirrorless camera with "dual view anamorphic optics for VR" (virtual reality).
With the manufacturer significantly broadening its range of full-frame mirrorless cameras – with the Canon EOS R being joined by the lightweight Canon EOS RP, the astrophotography Canon EOS Ra, the 8K Canon EOS R5 and plenty of others being rumored – the idea of a Canon EOS R VR (Canon EOS vR?) actually makes some kind of sense.
The design was outlined in Japanese patent P2020-42197A. "Canon filed a patent of dual view anamorphic optic formulas for 35mm full-frame mirrorless cameras to record an image for VR," wrote the Japanese outlet, sharing images of the optical arrangement and image circles (below)…
Read more: Canon VR camera? A full-frame mirrorless VR camera is being designed

Photokina 2020 is cancelled; next show in May 2022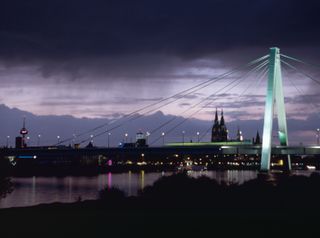 Photokina has informed us that the 2020 show will not happen in May – and now the event will not take place until May 2022. Held in Cologne, Germany, the show becomes the latest of the big imaging trade fairs of this year to become victim to the COVID-19 pandemic. The full press statement is below…
"After intensive consultation, Koelnmesse GmbH has decided to cancel photokina 2020, originally planned to be held 27 to 30 May 2020. The next instalment of the leading international trade fair for photography, video and imaging will be presented from 18 to 21 May 2022. The Imaging Innovation Conference will not be celebrating its première in 2020 as originally planned; a new date will be coordinated.

In general the management team of Koelnmesse has decided not to organise any own events on the part of Koelnmesse until the end of June 2020. This decision is supported by the crisis management team of the City of Cologne, which also recommended in its meeting on 18.03.2020 to cancel the trade fairs during this period…"
Read more: Photokina 2020 is cancelled... and is now postponed until May 2022

Samsung working on a 150MP camera phone?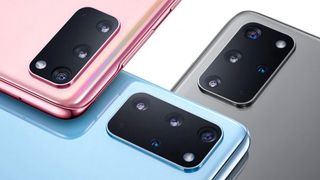 According to the latest industry reports, Samsung is working on a gargantuan 150-megapixel image sensor that would power the highest resolution camera phone ever made. In fact, not only would this 1-inch, 150MP sensor result in the highest resolution camera phone ever made, but it could be the highest resolution camera ever made.
The report originated from a Korean newsgroup, and was picked up on Twitter before being shared by larger online outlets. A huge pinch of salt is recommended with this one but, after the 108MP sensor that featured in the Samsung Galaxy S20 Ultra, it's hard to ignore.
Remarkably, it appears that the initial target was actually to build a 200MP image sensor, with Xiaomi, Oppo and Vivo all showing interest in acquiring the technology…
Read more: Samsung working on a 150MP camera phone?

DxO PhotoLab and Skylum Luminar updates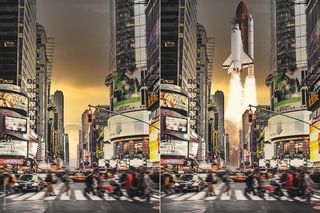 DxO PhotoLab 3.2 and Skylum Luminar 4.2 have each introduced a slew of updates and enhancements.
PhotoLab 3.2 boasts improvements to its already powerful local adjustment tools (and the masks used to control their effect), the Repair Tool, as well as keyword support. Just as important for new camera buyers is the addition of five new camera models to its RAW support: the Nikon D780, Olympus OM-D E-M1 Mark III, Canon EOS-1D X Mark III, Leica D-Lux 7 and Leica Q2.
Skylum, meanwhile, is looking to the skies for its inspiration. We liked the AI Sky Enhancer, and we loved the AI Sky Replacement, but the new AI Augmented Sky tool is just out of this world. The portrait enhancement tools have also been bolstered, again driven by Skylum's AI technology, as the software's Face Features Detection Neural Network will automatically identify both faces and facial features for individual adjustment…
Read more:
DxO PhotoLab 3.2 brings improved tools, new camera support and a special price
Skylum Luminar 4.2 brings AI Augmented Skies and portrait tool enhancements

Latest buying guides:
The best thermal-imaging cameras in 2020
Best laptop stands in 2020: Prop up your laptop with these helpful lap desks
Best student camera: top gear for school and college photography courses