The best camera phones are getting to the point that you can often get more consistent results with what's in your pocket than what's in your camera bag! The old saying goes that the best camera is the one that you have with you, but now it's more than just convenience – these shooter-friendly smartphones mean that you have an incredibly powerful imaging tool with you everywhere you go. 
Indeed, the best camera phones pack more pixels than most medium format cameras, and are also capable of 8K video that traditional cameras haven't yet caught up with. Take the Samsung Galaxy S20 Ultra, for instance, with its 108MP image sensor, 8K video at up to 30fps, and astonishing 100x digital zoom. 
While the top phones can't yet challenge the best DSLRs or best mirrorless cameras for all-out image quality or performance, it's getting close, whether it's the horsepower of the new Honor 9X Pro or the incredible 20fps burst shooting of the upcoming Sony Xperia 1 Mk II.
You've also got the convenience of size; while the even the best compact cameras will still create a bulge in your pocket, the new generation of folding phones like the Samsung Galaxy Z Flip take compactness to new levels – though the Huawei Mate Xs might be the best all-round foldable phone for photographers. Throw in the 5G revolution, led by the likes of the Realme X50 Pro 5G, and photographers' entire workflow for taking, editing and uploading images is evolving.
All that said, our current pick of the litter is a phone that's rather more pedestrian compared to its specs-laden rivals: the iPhone 11 Pro. It lacks many of the flourishes of its rivals, but it's a camera phone that just plain works, whatever and wherever you're shooting. 
Things are moving incredibly quickly in the smartphone sphere, so this list is in a constant state of flux. The next big thing is 5G, so if you're lucky enough to live somewhere that has the right infrastructure, check out the best 5G phone for photography. For the rest of us, here are the best camera phones right now…
The best camera phone in 2020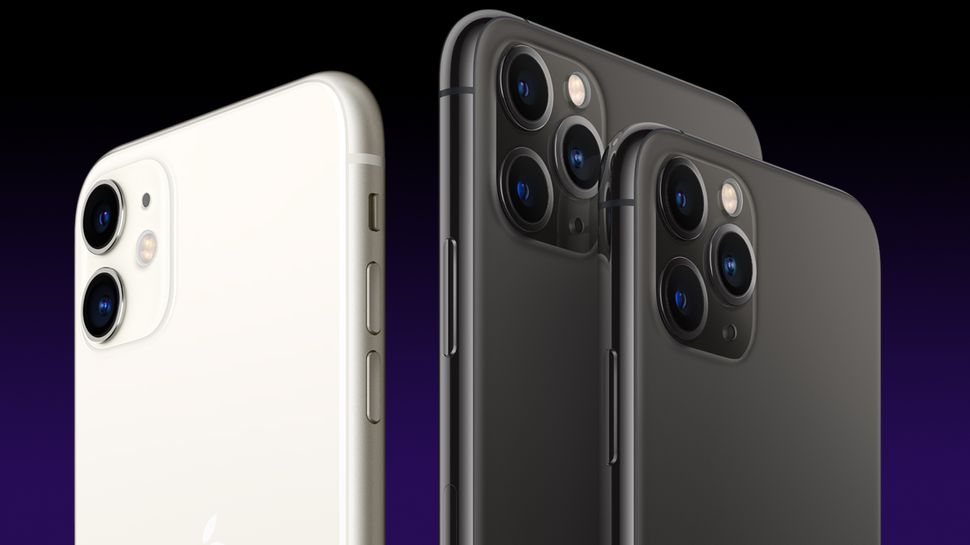 1. Apple iPhone 11 Pro
It's not just the triple-camera array, it's the image quality and usability
Release date: September 2019 | Rear cameras: 12MP 13mm f/2.4, 12MP 26mm f/1.8, 12MP 52mm f/2 | Front camera: 12MP, f/2.2 TrueDepth camera | OIS: Yes | Weight: 188 g | Dimensions: 144 x 71.4 x 8.1 mm | Storage: 64/256/512GB
Triple-camera array
Consistent image quality
Brilliant 'slofies'
Portrait effects
No 5G yet
Unambitious specs
The iPhone 11 Pro's triple-camera array is hardly cutting edge by today's standards, but it works brilliantly. The colors, tones and exposures are consistent across all three cameras, but it's Apples restrained approach to image processing that really sets the iPhone 11 Pro apart from the competition. Where flagship phones from the likes of Huawei and Samsung tend to produce shots with aggressive HDR, sharpening, and noise reduction, the iPhone's images look more true-to-life and never show signs of being over-processed. The new ultrawide camera is just brilliant for travel photography, landmarks and spectacular interiors, and while it can't quite match the edge to edge image quality of the other lenses, it still produces sharp, distortion-free ultra-wide images that widen your horizons in every possible way. We like the regular iPhone 11 Pro best – the iPhone 11 Pro Max has the same cameras but it's just a bit big, while the regular iPhone 11 is cheaper but doesn't have the 52mm telephoto lens.
Read more: Apple iPhone 11 Pro Max review

2. Huawei P30 Pro
It has cutting-edge camera tech, but images can look over-processed
Release date: April 2019 | Rear cameras: 40MP (Wide Angle Lens, f/1.6, OIS), 20MP (Ultra Wide Angle Lens, f/2.2), 8MP (Telephoto, f/3.4, OIS) | Front camera: 32MP | OIS: Yes | Weight: 192 g | Dimensions: 158 x 73.4 x 8.4 mm | Storage: 128/256/512 GB
Best in class zoom
Superb low-light photography
Great manual control
Screen is just 1080p
Pro mode could be better
There is a lot to love about the P30 Pro – it's a camera phone that has it all: superb low-light photography, unbelievable zoom capabilities (5x optical) and powerful specs. It's been given four lenses on its rear, one of which is a time-of-flight sensor. This means that its depth sensing is also fantastic. It all adds up to a superbly versatile camera phone that performs well in virtually any shooting scenario. However, when judged on core image quality, the P30 Pro is just beaten by the iPhone 11 Pro. Huawei has doubled down on image processing, and it shows, just not always in a good way. While HDR that preserves ever pixel of highlight detail is technically impressive, it can leave some high-contrast shots looking somewhat flat, while aggressive sharpening and noise reduction can leave some shots looking slightly painterly. Make no mistake, these are relatively minor issues that are usually only apparent when viewing images at 100% size, but itus these details that separate the best camera phones from the rest.
The P30 Pro replaces Huawei's 2018 flagship, the P20 Pro. This is still an excellent camera phone though, and can still be found new or on contract for significantly less than the P30 Pro if you shop around.
In full: Huawei P30 Pro review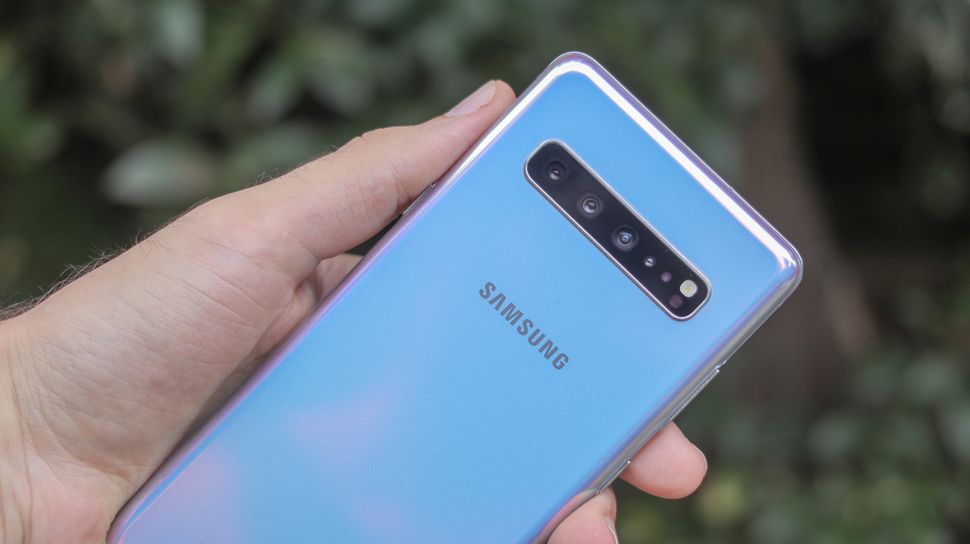 3. Samsung Galaxy S10 5G
A great camera selection and decent image quality, futureproofed with 5G
Release date: April 2019 | Rear cameras: 12MP (Wide Angle Lens, f/1.5, OIS), 16MP (Ultra Wide Angle Lens, f/2.2), 12MP (Telephoto, f/2.4, OIS), ToF depth-sensing camera | Front camera: 10MP, ToF depth-sensing camera | OIS: Yes | Weight: 198 g | Dimensions: 162.6 x 77.1 x 7.9mm | Storage: 256/512 GB
Excellent camera
Stunning display
Futureproofed with 5G
The phone can get hot (Exynos version)
Mediocre battery life (Exynos version)
5G coverage still in its infancy
Galaxy S-series phones have traditionally been right up there for camera quality, and the S10 5G is no exception. Its quad rear features the desirable wide/ultrawide/telephoto/time of flight combo, and all four cameras perform superbly. Don't be put off by the main camera sensor being 'only' 12MP – the 40MP and 48MP sensors in rival phones almost always record at 10MP and 12MP respectively in their default shooting modes. Although Samsung may trail the likes of Huawei for sheer camera hardware innovation, the Galaxy S10 nails the basics with terrific image quality and flawless Auto mode performance. We also like Samsung's commitment to quality 4K video, adding new Digital Video Stabilization, along with HDR10+ support for ultra-high contrast video that looks great on a compatible TV.
In full: Samsung Galaxy S10 5G review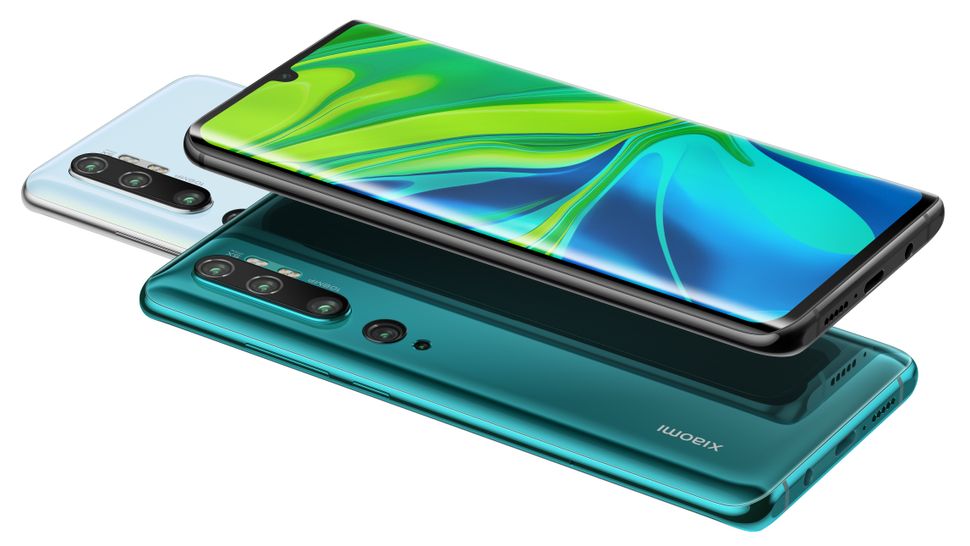 4. Xiaomi Mi Note 10
The camera phone with the record breaking pixel count
Release date: December 2019 | Rear cameras: Wide: 108MP (f/1.7) Telephoto: 12MP (f/2.0) + 5MP (f/2.0) Ultra-wide: 20MP (f/2.2) Macro: 2MP (f/2.4) | Front camera: 32MP | Weight: 208g | Dimensions: 157.8 x 74.2 x 9.7 mm | Battery size: 5260mAh | Storage: 128GB
Plenty of detail from main camera
Loaded up with shooting modes
Wide choice of focal lengths
Midrange power
Only main camera is true flagship quality
No expandable storage
Xiaomi's penta-camera Mi Note 10 is a phone with a 108MP sensor, Made by Samsung and expected to feature in the Galaxy S20 Ultra, it's is a world-first, toppling resolution records and packing more pixels than virtually any DSLR or mirrorless cameras – let alone any smartphone. Just like  the 48MP cameras in our list, the Mi Note 10 uses quad-pixel technology, or 'pixel binning' to grab standard shots. This technique combines four pixels into one, so a 48MP sensor would create a 12MP image, and the 108MP sensor on the Mi Note 10 produces a 27MP image. When the light is right, however, you can ramp up the resolution and capture full 108MP images for jaw droppingly detailed shots – nothing else comes close to the Mi Note 10 in this respect. The main camera nails it, and in good light, beats out the competition in many respects, albeit with a characteristically cool shot. The reason this megapixel-tastic phone isn't higher on our list is because the additional cameras can be inconsistent. While we love the fact it packs an optical 2x zoom, 5x zoom and an ultra-wide angle, as well as a dedicated macro camera, if quality if your focus, shoot with the main 108MP module most of the time. 
In full: Xiaomi Mi Note 10 review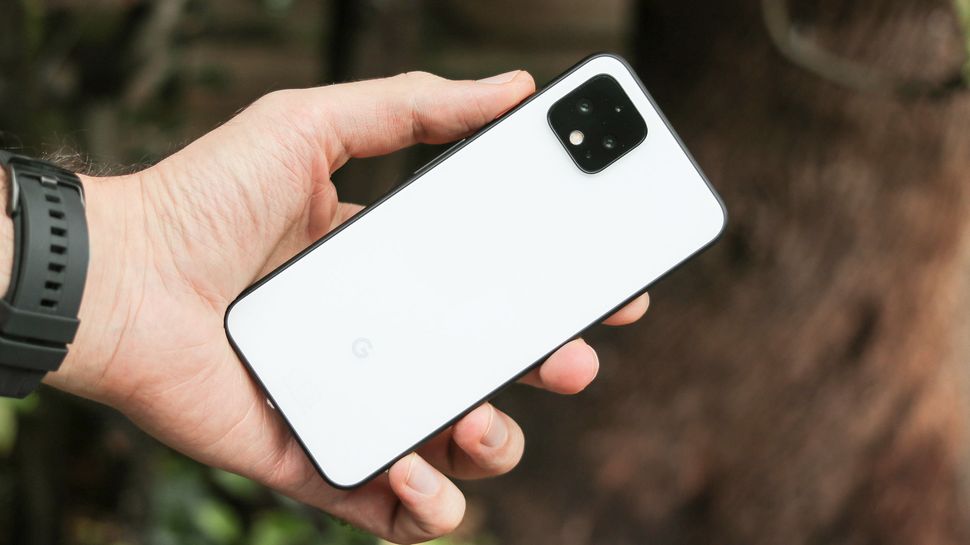 5. Google Pixel 4 XL
A good Android camera phone, but expensive given the limited camera hardware
Release date: October 2019 | Rear cameras: 12.2MP (28mm-equiv. wide angle lens, f/1.7, PDAF, OIS), 16MP (45mm equiv. telephoto, f/2.4, PDAF, OIS) | Front camera: 8 MP, f/2, 22mm (wide), ToF 3D Camera | Weight: 193 g | Dimensions: 160.4 x 75.1 x 8.2 mm | Storage: 64/128 GB
Excellent primary rear camera
Impressive astrophotography mode
Premium build
Expensive for only two rear cameras
Low storage options, and not expandable
Occasional UI gremlins
The Pixel 3 was starting to look dated with its single rear-facing camera, but now Google has got with the times and added a telephoto camera for around 2x of optical 'zoom'. However, it's the Pixel 4's new Astro mode that's its biggest selling point. This holds the shutter open for in excess of four minutes to grab incomparable detail from night skies, providing that the phone is held perfectly still. In normal automatic mode, the Pixel 4 XL captures punchy images with plenty of detail. Compared to the iPhone 11 Pro, the Pixel exposes scenes a little darker, thereby creating a more realistic image most of the time. When the lights go down, the phone generates more image noise than many rivals, but this is a product of Google's more restrained noise reduction processing.
The Google Pixel 4 XL is the better of the two Pixel 4 phones, especially if you're a power user or heavy picture-taker, thanks to its sharper screen and bigger, longer-lasting battery. Even so, the two-camera setup is still a lacklustre effort compared to the multi-camera arrays offered by the majority of its flagship rivals. You'll need to be an image quality purist to choose the Pixel 4 over an iPhone 11 Pro or Galaxy S10 5G.
In full: Google Pixel 4 XL review

Image 1 of 2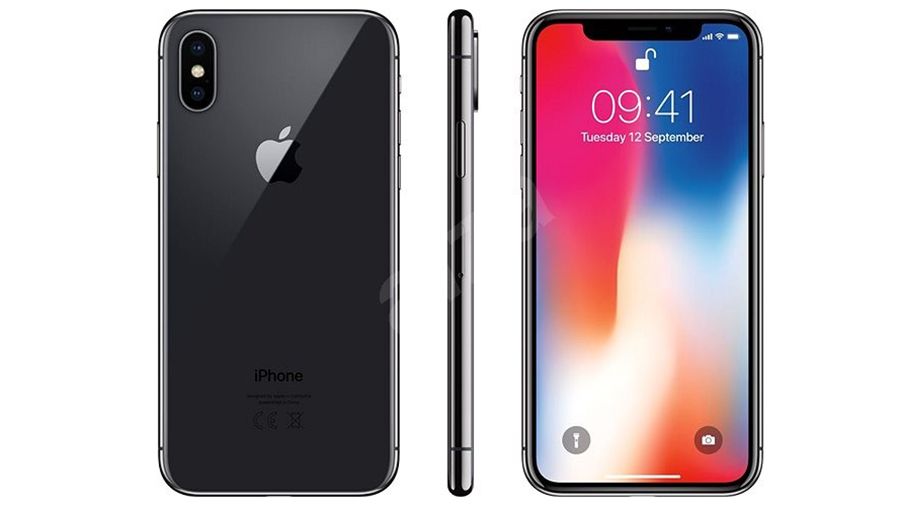 Image 2 of 2
6. iPhone XS
The best iPhone for photography up until the 11, but still worth a look
Release date: October 2018 | Rear camera: Dual 12MP wide-angle and telephoto cameras | Front camera: 7MP | OIS: Yes | Rear camera aperture: f/1.8 + f/2.4 | Weight: 174g | Dimensions: 143.6 x 70.9 x 7.7 mm | Storage: 64/256GB
Great Portrait mode
Spectacular for selfies
Can oversaturate
Expensive
We don't necessarily think the extra money spent on an iPhone XS gives a better camera experience, but it does offer you the best iPhone for photography so far – well at least it did until the new iPhone 11 Pro and Pro Max arrived. The X was a marked change for the company and while the iPhone XS doesn't look any different, it still offers a full screen 5.8-inch device that looks futuristic when you hold it in your hand, its camera software has been greatly enhanced. The camera is a powerful dual 12MP shooter with one sporting f/1.8 and the other f/2.4 that both pack optical image stabilization to offer some impressive shots. We found the colors to be natural, and the fact one is a telephoto sensor helps for shooting detail at a further distance than most other phones on the market. There's a new sensor, too, with 1.4µm pixels and thanks to the new chipset it is now double the speed of its predecessor and has two new features: Smart HDR and Depth Control.

Image 1 of 3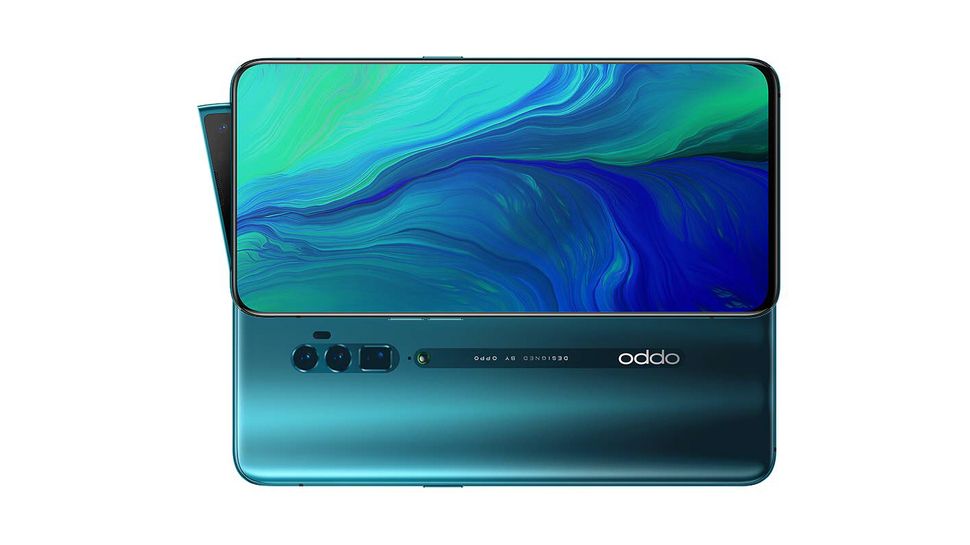 Image 2 of 3
Image 3 of 3
7. Oppo Reno 10x Zoom
Release date: June 2019 | Rear camera: 48MP (Wide Angle Lens, f/1.6, OIS), 8MP (Ultra Wide Angle Lens, f/2.2), 13MP (Telephoto, f/3.0, OIS) | Front camera: 16MP | OIS: Yes | Weight: 206 g | Dimensions: 162.6 x 75.9 x 8.8 mm | Storage: 256GB
Impressive zoom function
Versatile camera features
Great screen
Optical zoom doesn't work with video
The Oppo Reno 10X Zoom is the second smartphone in our list to feature a periscope camera, which enables a roughly 5x optical zoom. That means it gets you even closer to the action than the excellent Huawei P30 Pro. Going beyond the zoom, it's an excellent stills camera phone across the board, also featuring a primary 48MP wide-angle camera, as well as an ultrawide snapper, so delivers plenty of versatility. With its 6.4-inch immersive all-screen AMOLED display, Snapdragon 855 internals and ample 4000mAh battery, it is also a flagship from a specs point of view, and a dream to use, for the most part. The main drawbacks of the phone are limitations when it comes to video recording - it doesn't engage the wide or the telephoto cameras for video, only doing so for stills. Additionally, the sheer size of the phone may weigh some down a bit too much. Get past those though, and you may well have found your new favorite smartphone.
Expected to arrive imminently, the Oppo Find X2 could introduce the manufacturer's eagerly awaited under-display camera…
• In full Oppo Reno 10x Zoom review

Image 1 of 3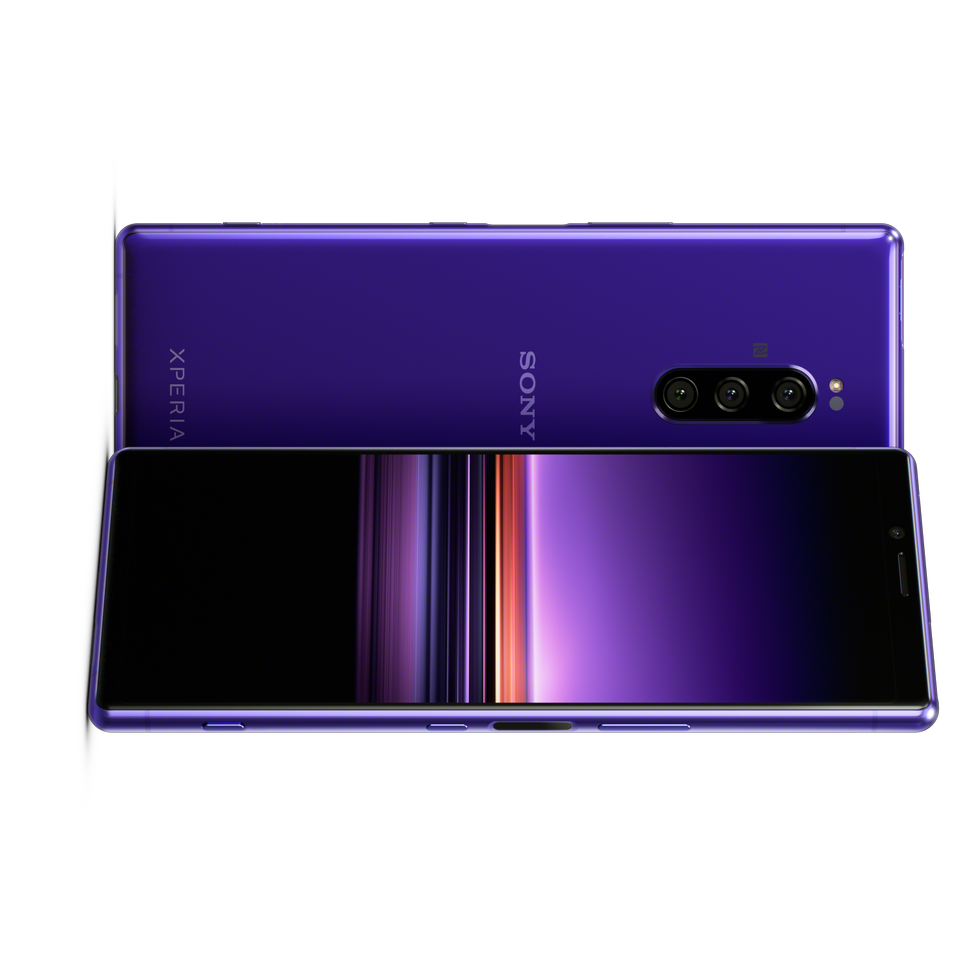 Image 2 of 3
Image 3 of 3
8. Sony Xperia 1
Release date: Apr 2019 | Rear camera: 12pm (f/1.6) + 12pm (f/2.4) + 12MP (f/2.4) | Front camera: 8MP | Rear camera aperture: f/1.5 + f/2.4 | Dimensions: 167 x 72 x 8.2 mm | Storage: 128GB
Excellent pro video features
Versatile stills camera
Battery could be better
No wireless charging
The Sony Xperia 1 is the only choice for video pros and cinema buffs who want to get manual with their smartphone videography. It's able to shoot footage at up to 21:9 for cinema style capture, offers full manual control and features a beautifully flat colour profile, perfect for post-processing in Premiere Pro or Davinci Resolve. Thankfully, almost everything else about this phone is excellent too, with a striking 21:9, 4K HDR screen, a clean UI and a snappy chipset ensuring plenty of power under the hood. It isn't perfect, the 3330mAh battery could be bigger and there's no wireless charging, but if you can deal with those niggles and want the ultimate cinema experience - both from a content creation and consumption point of view, the Xperia 1 is it - read our full Xperia 1 review for more.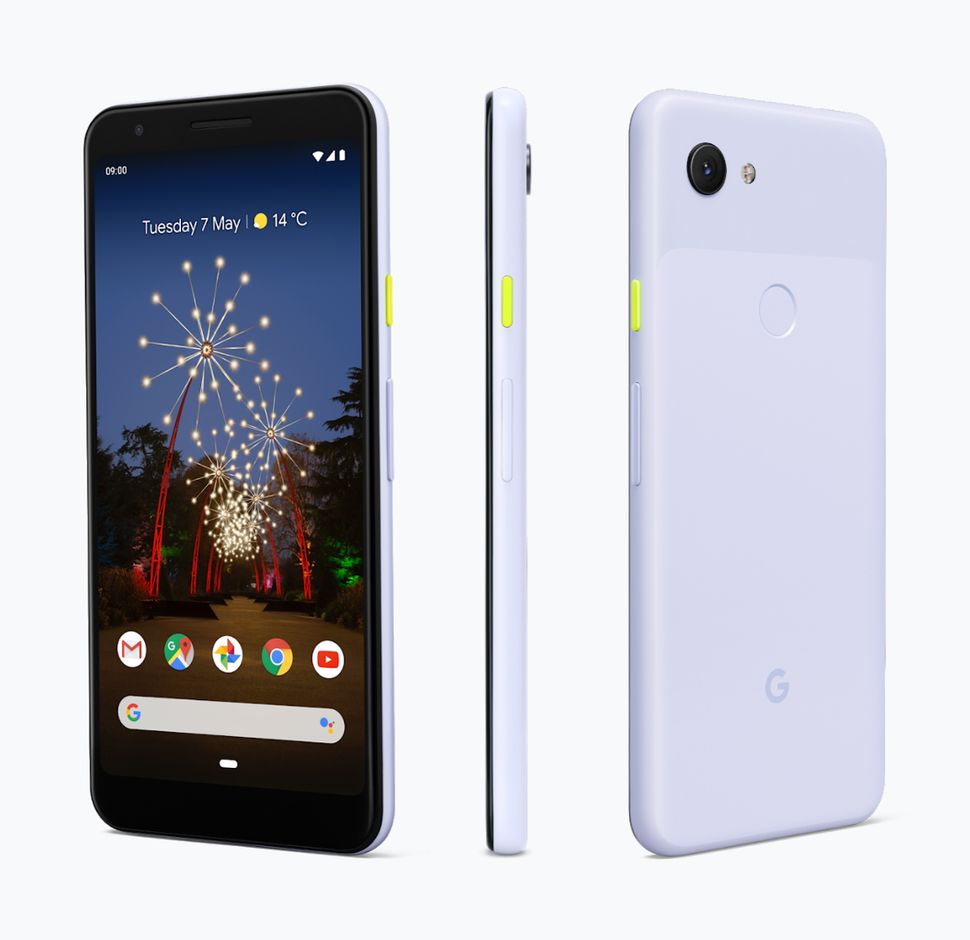 9. Google Pixel 3A
Computational photography on a budget
Release date: Apr 2019 | Rear camera: 12pm (f/1.8) | Front camera: 8MP | OIS: Yes | Weight: 147g | Dimensions: 151.3 x 70.1 x 8.2 mm | Storage: 64 or 128GB
Great camera for the price
Stock interface
Totally automated experience
Might not suit enthusiasts
Google's Pixel 3A is the first midrange phone from Google that features a flagship quality camera, making that coveted Pixel imaging experience that bit more accessible. With its lone 12MP sensor coupled with an f/1.8 aperture lens, it shouldn't be anywhere near this top ten list from a specs point of view. Thanks to Google's stellar software wizardry though, the Pixel 3A is able to take quality pictures, shot after shot. The 3A also features Night Sight, for long exposure night shooting that can turn night into day. This means when it comes to low light shooting, this midranger stacks up to smartphones like the P30 Pro and iPhone XS, which cost around double the price of the Pixel. While the 3A won't be a gaming champ or power user's dream phone, it's still a great choice for anyone who wants a quality camera phone without breaking the bank. 
In full: Google Pixel 3A review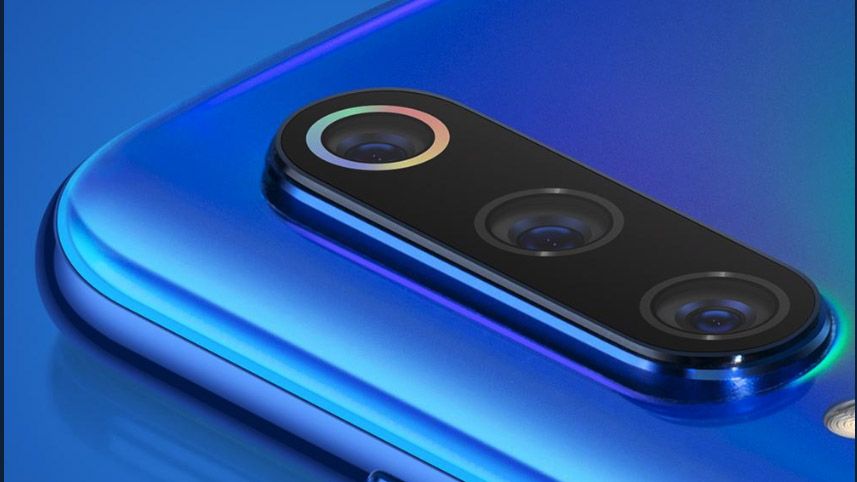 10. Xiaomi Mi9
Release date: Apr 2019 | Rear camera: 48MP (f1.8) + 12MP (f/2.2) + 16MP (f/2.2) | Front camera: 20MP | OIS: No | Weight: 173g | Dimensions: 157.5 x 74.7 x 7.6 mm | Storage: : 64/128GB
Excellent value for money
Great camera for the price
Night shots aren't class-leading
No OIS
For the price, the Xiaomi Mi 9 is excellent. It grabs great shots in good light with respectable dynamic range and color reproduction. With its triple camera setup, the Mi 9 features one wide, one ultra-wide and one telephoto camera, covering a lot of prime lens bases. Thanks to smart software, the phone's camera also defocuses backgrounds nicely in portrait mode - a feature commonly associated with much pricier iPhone XS. In low light, it's clear, this camera isn't the best out there. The lack of OIS resulting in shorter shutter speeds, and there's also pretty aggressive noise reduction too. Having said that, the electric image stabilization kicks in nicely when capturing video, the phone shoots it at up to 4K 60fps, features flagship internals and great design, making it the most affordable flagship smartphone in our top ten list. 

Great accessories for your camera phone
• The best add-on lenses for iPhone and Android phones
• Best selfie sticks for your smartphone
• The best iPhone tripods
• The best gimbals for your iPhone, GoPro and camera
• The best phone cases to protect your camera phone
More buying guides