The best camera phones are pushing the boundaries of technology and are often capable of delivering better results than the 'proper' camera in your kit bag. As screens get larger, camera phone sensors get more advanced and chipsets get more powerful, it can be tricky to keep track of the latest and greatest handsets. Luckily, we've rounded up the best for you right here.
The best camera phones don't just deliver pure power – they're also a perfect package of convenience, with countless apps at your fingertips. However, one of the most impressive aspects of these handsets is their megapixel count. The Samsung Galaxy S20 Ultra has an impressive 108MP sensor, 8K video and a 100x digital zoom – specs that traditional cameras just haven't achieved yet.
However, the S20 Ultra isn't an outlier. Beefy sensors are becoming the norm for flagship phones, with the Motorola Edge+, Samsung Galaxy Note 20 Ultra 5G, Xiaomi Mi Note 10 following suit. While phones aren't yet able to beat the best DSLRs or the best mirrorless cameras for image quality, the technology is moving so quickly that it almost feels like it's only a matter of time.
However, the most significant advantage that camera phones hold over cameras is how small they are in comparison. Even the best compact cameras can still prove annoyingly bulky, but folding phones such as the Samsung Galaxy Z Flip and the Motorola Razr are making massive strides in compact technology.
Meanwhile, one of the most exciting aspects of camera phones is the advent of 5G, with 5G phones such as the Samsung Galaxy S20 Ultra and the OnePlus Nord hitting the market this year. We're also excited to see what the upcoming iPhone 12 brings to the table when it's finally released this year.
Smartphone technology moves quickly, so this list is constantly changing. As we move towards the end of 2020, 5G is set to become the next big thing, so make sure to check out our best 5G phone for photography guide if you live somewhere with 5G infrastructure.
The best camera phone in 2020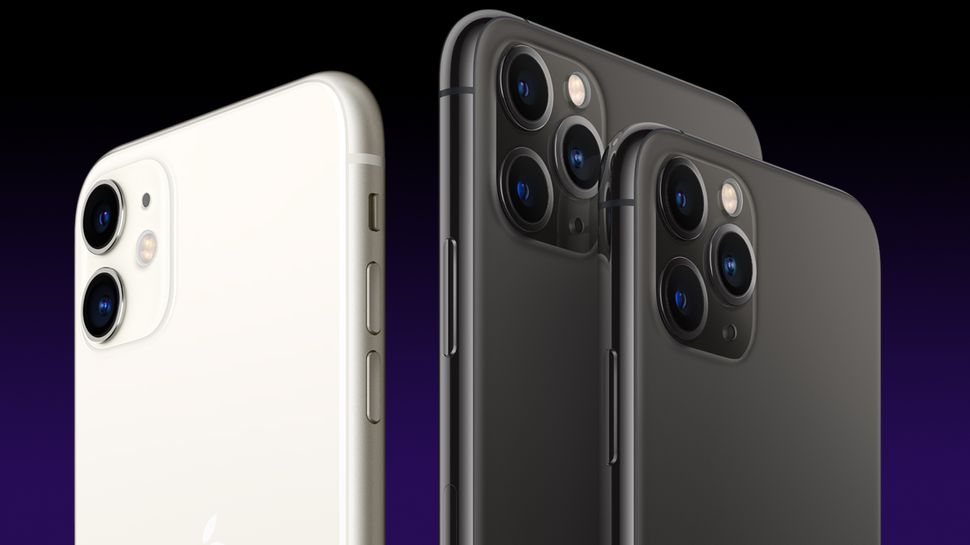 The iPhone 11 Pro's triple-camera array is hardly cutting edge by today's standards, and it doesn't have all the bells and whistles of its all-singing and all-dancing rivals. But, as with all iPhones, it just plain works – and it works brilliantly, in any situation. The colors, tones and exposures are consistent across all three cameras, but it's Apples restrained approach to image processing that really sets the iPhone 11 Pro apart from the competition. Where flagship phones from the likes of Huawei and Samsung tend to produce shots with aggressive HDR, sharpening, and noise reduction, the iPhone's images look more true-to-life and never show signs of being over-processed. The new ultra-wide camera is just brilliant for travel photography, landmarks and spectacular interiors, and while it can't quite match the edge to edge image quality of the other lenses, it still produces sharp, distortion-free ultra-wide images that widen your horizons in every possible way. We like the regular iPhone 11 Pro best – the iPhone 11 Pro Max has the same cameras but it's just a bit big, while the regular iPhone 11 is cheaper but doesn't have the 52mm telephoto lens.
Read more: Apple iPhone 11 Pro review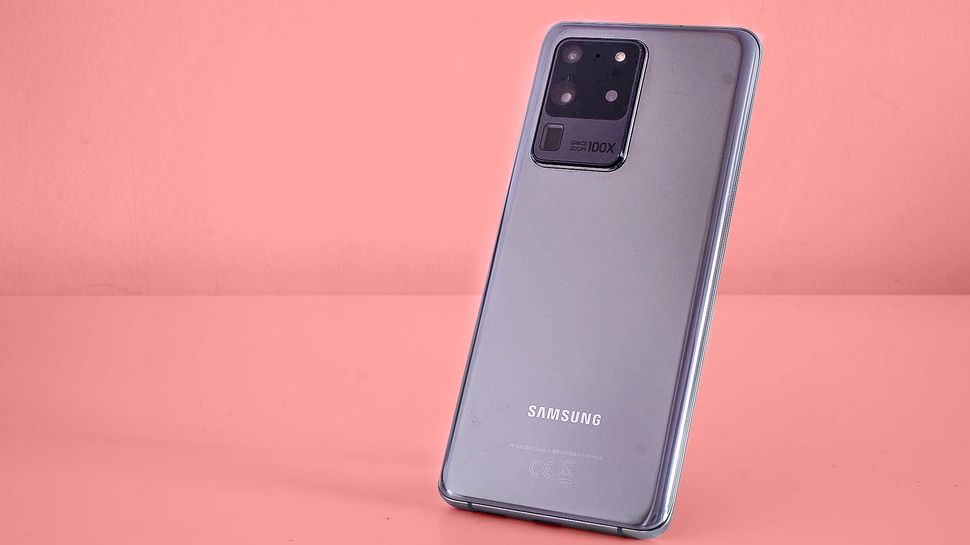 The Samsung Galaxy S20 Ultra 5G is not just the most capable camera phone in the Galaxy family, it is arguably the most impressive camera phone ever. Its 108MP camera proves to be more than a numbers play. And while the 100x zoom may not deliver at the extreme end, it's more than capable of giving you great-looking telephoto images. This, however, is a phone with foibles – namely the inconsistent image processing and battery life – but these will surely be fixed with firmware. The 8K is more limited you might hope, the 120Hz mode is best avoided for most, and the cost is restrictively high for many. However, the hardware is a league above that of the Galaxy S20 and S20 Plus. And judged on its picture performance, when everything clicks, it is almost certainly the best Android camera phone ever – and the best 5G camera phone, to boot.
In full: Samsung Galaxy S20 Ultra review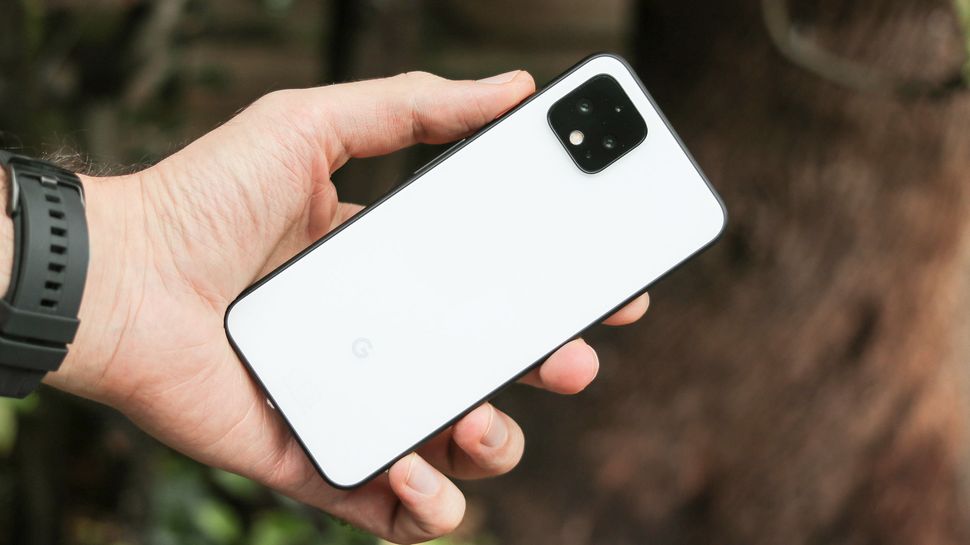 The Pixel 3 was starting to look dated with its single rear-facing camera, but now Google has got with the times and added a telephoto camera for around 2x of optical 'zoom'. However, it's the Pixel 4's new Astro mode that's its biggest selling point. This holds the shutter open for in excess of four minutes to grab incomparable detail from night skies, providing that the phone is held perfectly still. In normal automatic mode, the Pixel 4 XL captures punchy images with plenty of detail. Compared to the iPhone 11 Pro, the Pixel exposes scenes a little darker, thereby creating a more realistic image most of the time. When the lights go down, the phone generates more image noise than many rivals, but this is a product of Google's more restrained noise reduction processing.
The Google Pixel 4 XL is the better of the two Pixel 4 phones, especially if you're a power user or heavy picture-taker, thanks to its sharper screen and bigger, longer-lasting battery. Even so, the two-camera setup is still a lacklustre effort compared to the multi-camera arrays offered by the majority of its flagship rivals. You'll need to be an image quality purist to choose the Pixel 4 over an iPhone 11 Pro or Galaxy S10 5G.
In full: Google Pixel 4 XL review
Obviously the iPhone 11 Pro is our current king of the castle, so how does the base iPhone 11 stack up? Well, the main difference is the absence of the 56mm telephoto camera. However, many people use their phones for close and medium-range photography – which means that you may not miss that third camera at all, but you still get all the benefits of the always-useful 13mm ultra-wide camera. And the 6.1-inch screen is actually larger than the 5.8-inch display on the iPhone 11 Pro (but smaller than the 6.5-inch on the Max), so if you want extra screen size but aren't fussed about Super Retina XDR then the regular iPhone 11 has you covered. Combined with its optical 2x zoom, Smart HDR, stereoscopic Portrait Mode (with dramatic High Key Mono mode), automatic Night Mode with adaptive bracketing, and 4K 60fps video on all front and rear cameras, it's perfectly pitched between power, performance and price.
Galaxy S-series phones have traditionally been right up there for camera quality, and the S10 5G is no exception. Its quad rear features the desirable wide/ultrawide/telephoto/time of flight combo, and all four cameras perform superbly. Don't be put off by the main camera sensor being 'only' 12MP – the 40MP and 48MP sensors in rival phones almost always record at 10MP and 12MP respectively in their default shooting modes. Although Samsung may trail the likes of Huawei for sheer camera hardware innovation, the Galaxy S10 nails the basics with terrific image quality and flawless Auto mode performance. We also like Samsung's commitment to quality 4K video, adding new Digital Video Stabilization, along with HDR10+ support for ultra-high contrast video that looks great on a compatible TV.
In full: Samsung Galaxy S10 5G review
The Sony Xperia 1 II is the only choice for video pros and cinema buffs who want to get manual with their smartphone videography. It's able to shoot footage at up to 21:9 for cinema style capture, offers full manual control and features a beautifully flat color profile, perfect for post-processing in Premiere Pro or Da Vinci Resolve. Thankfully, almost everything else about this phone is excellent too, with a striking 21:9, 4K HDR screen, a clean UI and a snappy chipset ensuring plenty of power under the hood. There are a number of welcome improvements over the original  there's no wireless charging. If want the ultimate cinema experience, both from a content creation and consumption point of view, the Xperia 1 II is it.
In full: Sony Xperia 1 II review
The iPhone SE (2020) is a brilliant proposition: a $399 / £415 / AU$749 iPhone that takes the form factor and camera of the iPhone 8, and pairs it with the processor and software magic of the iPhone 11 Pro. The result is a pocket-friendly handset in terms of both size and price, with fusion technology that delivers highly respectable photographs and 4K video. Its smaller 4.7-inch 720p screen isn't as bright and doesn't refresh as fast as the flagship models, but that also means that its battery doesn't get gobbled up as fast either. It sticks with Touch ID instead of Face ID (great for the mask-wearing COVID era) and boasts Qi wireless charging. It's IP67 water and dust resistant, and features image stabilization for rock-solid 4K 60fps video. Between the A13 Bionic chip and Apple-standard software updates, the iPhone SE is the best value handset out there.
If you want Pen-input, then the Samsung Galaxy Note 10 Plus is the best out there - and that makes it the best phablet around. It wildly outclasses everything other than its predecessor (the Samsung Galaxy Note 9) in that respect. The Pen input makes this in many ways a much more complete imaging device than other phones out there, as editing with a stylus enables far greater control (and Samsung's OCR is second to none, when it comes to handwriting recognition). And on top of that, the Pen even acts as a remote shutter for taking shots and selfies! If you don't care about the stylus, though, it's still an excellent phone, with a capable triple-camera system that captures fantastic photos and video, a wonderful screen, and a whole lot of horsepower under the hood. Though the lack of headphone jack is worth bearing in mind! 
In full: Samsung Galaxy Note 10 Plus review
Google's Pixel 3A is the first midrange phone from Google that features a flagship quality camera, making that coveted Pixel imaging experience that bit more accessible. With its lone 12MP sensor coupled with an f/1.8 aperture lens, it shouldn't be anywhere near this top ten list from a specs point of view. Thanks to Google's stellar software wizardry though, the Pixel 3A is able to take quality pictures, shot after shot. The 3A also features Night Sight, for long exposure night shooting that can turn night into day. This means when it comes to low light shooting, this midranger stacks up to smartphones like the P30 Pro and iPhone XS, which cost around double the price of the Pixel. While the 3A won't be a gaming champ or power user's dream phone, it's still a great choice for anyone who wants a quality camera phone without breaking the bank. 
In full: Google Pixel 3A review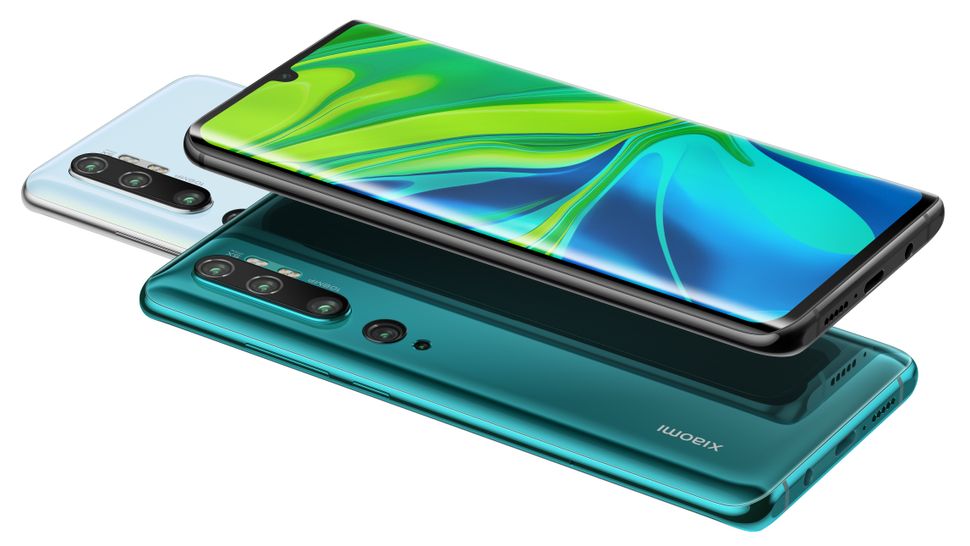 Xiaomi's penta-camera Mi Note 10 is a phone with a 108MP sensor, Made by Samsung and expected to feature in the Galaxy S20 Ultra, it's is a world-first, toppling resolution records and packing more pixels than virtually any DSLR or mirrorless cameras – let alone any smartphone. Just like  the 48MP cameras in our list, the Mi Note 10 uses quad-pixel technology, or 'pixel binning' to grab standard shots. This technique combines four pixels into one, so a 48MP sensor would create a 12MP image, and the 108MP sensor on the Mi Note 10 produces a 27MP image. When the light is right, however, you can ramp up the resolution and capture full 108MP images for jaw droppingly detailed shots – nothing else comes close to the Mi Note 10 in this respect. The main camera nails it, and in good light, beats out the competition in many respects, albeit with a characteristically cool shot. The reason this megapixel-tastic phone isn't higher on our list is because the additional cameras can be inconsistent. While we love the fact it packs an optical 2x zoom, 5x zoom and an ultra-wide angle, as well as a dedicated macro camera, if quality if your focus, shoot with the main 108MP module most of the time. 
In full: Xiaomi Mi Note 10 review

Great accessories for your camera phone
More buying guides