The best camera phones offer a tantalizing combination of the pinnacle of imaging technology with pin-sharp displays and lightning-fast internet connectivity. In fact, some handsets can deliver better photographs than the 'proper' camera you might otherwise be tempted to pick up.
As camera phone technology progresses, you might find it tricky to keep up to date on the latest handsets available. To help you find the best camera phone for you, we've rounded up a selection of the latest models with a range of budgets in mind.
Camera phone technology can really boil down to one simple concept – pure and simple convenience. Not only will the best camera phones feature powerful imaging sensors (for example, the Samsung Galaxy S21 Ultra has an incredible 108MP sensor – higher than most of the best professional cameras), but they'll also have incredible computational photography features that takes a matter of milliseconds to process the images you capture and improve aspects such as sharpness, white balance and more.
While the best camera phones might not yet be able to beat the best DSLRs or the best mirrorless cameras for sheer image quality, the one area that camera phones beat out traditional cameras in is their size. Even the best compact cameras can still take up the majority of your pocket (if they even fit in at all!), but the best fold phones such as the Samsung Galaxy Z Flip and the Samsung Galaxy Z Fold 2 are incredibly compact.
No matter whether you're looking for a high end camera phone that will help you capture fantastic social media content, or you're simply looking for an everyday handset that will capture beautiful family snaps, we've rounded up the best camera phones currently available below…
The best camera phone in 2021
If you're looking for a handset with an excellent camera, then the Samsung Galaxy S21 Ultra could be exactly what you're looking for. This camera phone features four rear cameras, including a 108MP f/1.8 main camera, a 12MP f/2.2 ultra-wide camera and two 10MP telephoto cameras – one with an f/2.4 aperture and 3x optical zoom and one with an f/4.9 aperture and a huge 10x optical zoom. It's worth noting that the Samsung Galaxy S21 Ultra is pretty big, offering a 6.8" screen size that users with smaller hands might struggle to maneuver. The Dynamic AMOLED 2X display features a 120Hz refresh rate for smooth scrolling and gaming experiences, HDR10+ support, 1500-nit peak brightness and a 1440 x 3200 resolution.
In full: Samsung Galaxy S21 Ultra review
The iPhone 12 Pro is one of the best camera phones currently available, featuring an impressive triple camera unit, including an ultra wide f/2.4 camera, a wide f/1.6 camera and a telephoto f/2 camera. Meanwhile, the front-facing TrueDepth camera features a 12MP sensor as well. There are plenty of new features on the iPhone 12 Pro, such as a LiDAR scanner – which will mean faster focusing in low light situations. The iPhone 12 Pro will also be able to use the new Apple ProRAW file format, which means users will be able to combine the great computational photography effects Apple is known for with the power of RAW files. Combined with the addition of 5G and the new Ceramic Shield display that has a 4x better drop performance, you just can't go wrong with the new iPhone 12 Pro!
In full: iPhone 12 Pro review
If you're looking for a fuss-free and capable point-and-shoot camera phone, then the Google Pixel 5 might be the handset for you. While the Google Pixel 5 might not have the most up-to-date tech, what it lacks in innovation it makes up for with reliability and usability. The rear dual camera unit on the Google Pixel 5 features a 12.2MP 27mm f/1.7 camera and a 16MP ultra wide f/2.2 camera, but it's the software that really elevates this camera to excellence. Meanwhile, the Snapdragon 765G chipset works well with the Android 11 OS for a lag-free camera phone experience. The Google Pixel 5 also has some exciting flagship features to offer, such as a 90Hz refresh rate display, water resistance and wireless charging.
In full: Google Pixel 5 review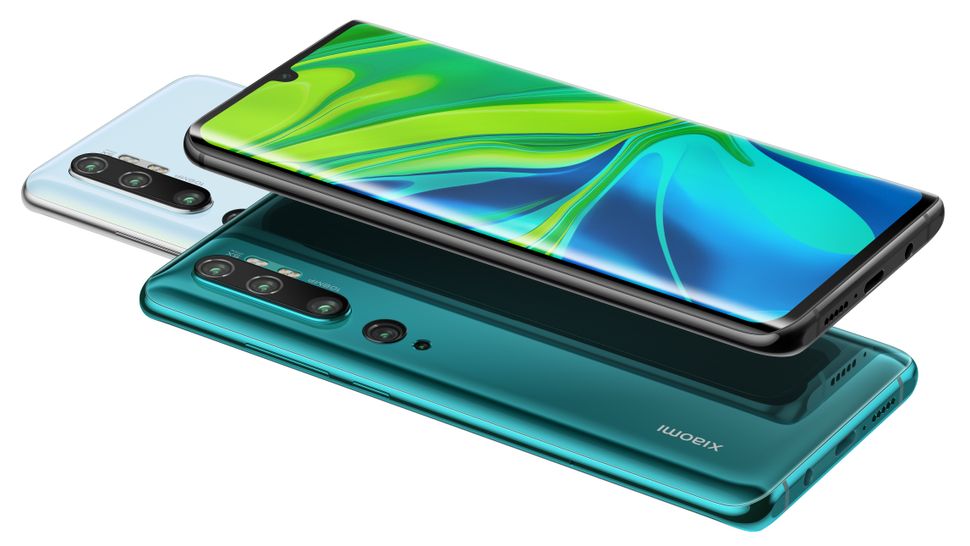 Xiaomi's penta-camera Mi Note 10 is a phone with a 108MP sensor, Made by Samsung and expected to feature in the Galaxy S20 Ultra, it's is a world-first, toppling resolution records and packing more pixels than virtually any DSLR or mirrorless cameras – let alone any smartphone. Just like the 48MP cameras in our list, the Mi Note 10 uses quad-pixel technology, or 'pixel binning' to grab standard shots. This technique combines four pixels into one, so a 48MP sensor would create a 12MP image, and the 108MP sensor on the Mi Note 10 produces a 27MP image. When the light is right, however, you can ramp up the resolution and capture full 108MP images for jaw droppingly detailed shots – nothing else comes close to the Mi Note 10 in this respect. The main camera nails it, and in good light, beats out the competition in many respects, albeit with a characteristically cool shot. The reason this megapixel-tastic phone isn't higher on our list is because the additional cameras can be inconsistent. While we love the fact it packs an optical 2x zoom, 5x zoom and an ultra-wide angle, as well as a dedicated macro camera, if quality if your focus, shoot with the main 108MP module most of the time.
In full: Xiaomi Mi Note 10 review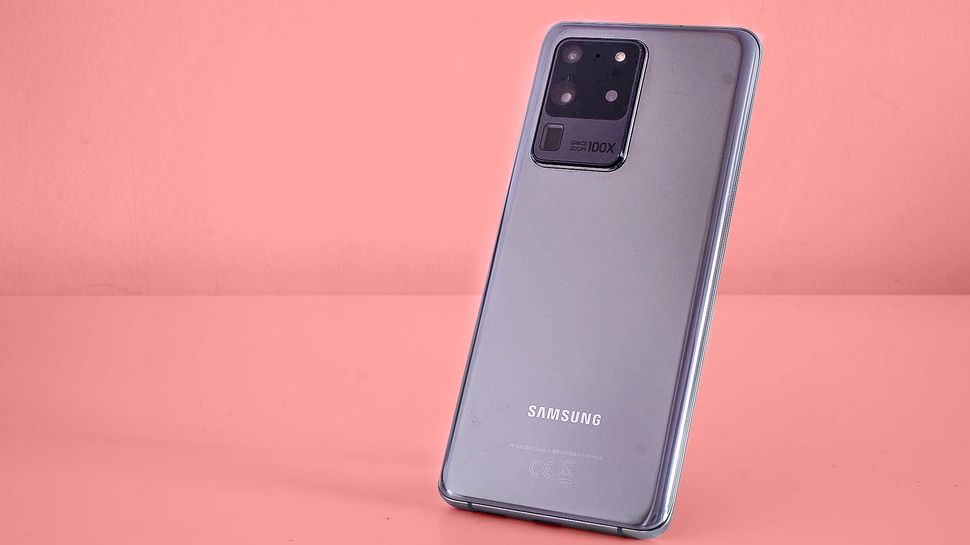 The Samsung Galaxy S20 Ultra 5G might not be the latest in its lineup, but it's still a fantastically good camera phone. Its 108MP camera proves to be more than a numbers play. And while the 100x zoom may not deliver at the extreme end, it's more than capable of giving you great-looking telephoto images. This, however, is a phone with foibles – namely the inconsistent image processing and battery life – but these will surely be fixed with firmware. The 8K is more limited you might hope, the 120Hz mode is best avoided for most, and the cost is restrictively high for many. However, the hardware is a league above that of the Galaxy S20 and S20 Plus. And judged on its picture performance, when everything clicks, it is almost certainly the best Android camera phone ever – and the best 5G camera phone, to boot.
In full: Samsung Galaxy S20 Ultra review
Also see: Best phablets in 2020
The iPhone 12 might not have quite the same wow-factor as the iPhone 12 Pro, but it's certainly no slouch when it comes to its photographic capabilities, featuring a 12MP wide angle and a 12MP ultra wide angle. While the iPhone 12 doesn't have a dedicated telephoto camera, users can achieve a digital zoom of up to 5x. All of the iPhone 12 models are now capable of HDR video recording with Dolby Vision, although on the iPhone 12 this is only up to 30fps as compared to the iPhone 12 Pro's 60fps. The iPhone 12's front-facing camera is capable of both Night mode and Deep Fusion, which weren't available on the base iPhone 11's selfie camera. The iPhone 12 is also now capable of Night mode Time-lapse. One of the most exciting upgrades for the iPhone 12 family is the new Ceramic Shield display, which features a 4x better drop performance.
If you're looking for one of the best camera phones for telephoto capabilities, then the Samsung Galaxy Note 20 Ultra might be right up your alley. Featuring a triple rear camera, the Note 20 Ultra has a 108MP f/1.8 main camera, a 12MP f/2.2 ultra-wide camera and – the pièce de résistance – a 12MP f/3 camera with 5x optical zoom and 50x digital zoom. The Samsung Galaxy Note 20 Ultra comes in three colors, including Mystic Bronze, Mystic White or Mystic Black. While the Note 20 Ultra is a little pricey, we've definitely seen the handset begin to fall since it first appeared on the market back in April 2020.
In full: Samsung Galaxy Note 20 Ultra review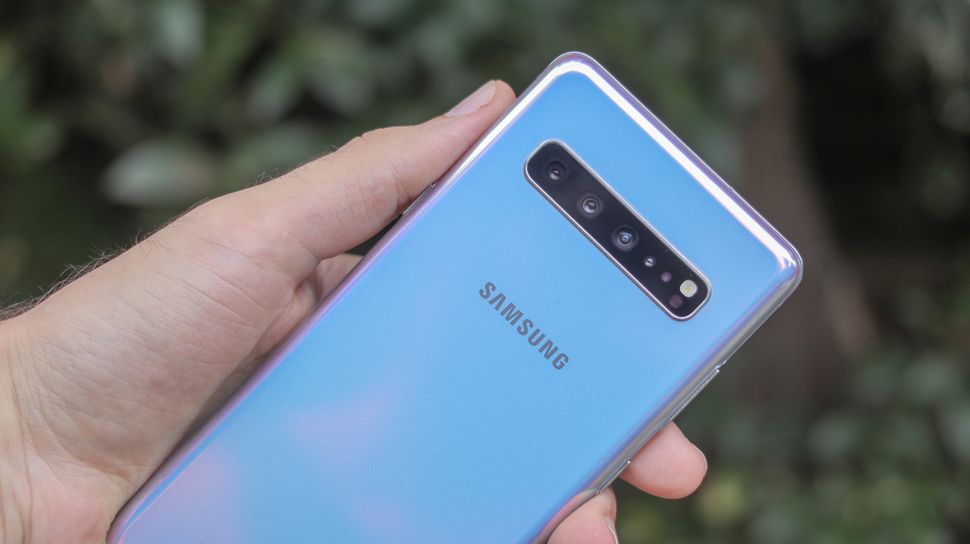 Galaxy S-series phones have traditionally been right up there for camera quality, and the S10 5G is no exception. While it doesn't have the all-singing, all-dancing features of the Ultra variant, it's still a fantastic bit of tech. Its quad rear features the desirable wide/ultrawide/telephoto/time of flight combo, and all four cameras perform superbly. Don't be put off by the main camera sensor being 'only' 12MP – the 40MP and 48MP sensors in rival phones almost always record at 10MP and 12MP respectively in their default shooting modes. Although Samsung may trail the likes of Huawei for sheer camera hardware innovation, the Galaxy S10 nails the basics with terrific image quality and flawless Auto mode performance. We also like Samsung's commitment to quality 4K video, adding new Digital Video Stabilization, along with HDR10+ support for ultra-high contrast video that looks great on a compatible TV.
In full: Samsung Galaxy S10 5G review
The result of a landmark partnership between OnePlus and Hasselblad, the OnePlus 9 Pro features a full range of fantastic photography-oriented specs, including a powerful rear quad camera with a 48MP main lens, a 50MP ultra-wide lens, 8MP telephoto lens and a 2MP monochrome lens (for better black & white shots). While the Samsung Galaxy S21 Plus tops our best camera phone buying guide, you might be interested to know that the OnePlus 9 Pro betters the S21 Plus when it comes to optical zoom. Meanwhile, the OnePlus 9 Pro also features 8K video recording and a 16MP front-facing camera with decent performance. Hasselblad's influence mostly shows itself in the image processing and a fresh look for the camera interface, including a pro mode for better manual photo capture.
In full: OnePlus 9 Pro review
The Sony Xperia 1 II is the only choice for video pros and cinema buffs who want to get manual with their smartphone videography. It's able to shoot footage at up to 21:9 for cinema style capture, offers full manual control and features a beautifully flat color profile, perfect for post-processing in Premiere Pro or Da Vinci Resolve. Thankfully, almost everything else about this phone is excellent too, with a striking 21:9, 4K HDR screen, a clean UI and a snappy chipset ensuring plenty of power under the hood. There are a number of welcome improvements over the original there's no wireless charging. If want the ultimate cinema experience, both from a content creation and consumption point of view, the Xperia 1 II is it.
In full: Sony Xperia 1 II review
[Note: This phone model is not available in Australia as Sony has discontinued the Xperia line Down Under.]
More buying guides