For a long time, Panasonic has had a reputation of producing very good small format video cameras and stills cameras that offer a great deal of power (especially for videographers) to make up for their relatively small Micro Four Thirds sensor format. That changed in 2018 with the announcement of the full frame Lumix S series, and in 2019 the Lumix S1 and S1R hit the market – and later in the year they are joined by the extraordinary Lumix S1H.
So let's take a look at Panasonic's amazing 2019, month by month, as the year unfolds.
January
Even at the start, it's clear 2019 will be a big year for Panasonic and the launch of its full frame mirrorless Lumix S cameras. So far we only knew they were coming and what they would look like, but in January we got a closer look at the Lumix S1 and Panasonic's upcoming 70-200mm L-mount telephoto.
And then, right at the end of the month, the news becomes official. We share a full run-down of the key features and specifications of the Lumix S1 and Lumix S1R. We follow up with more details on Panasonic's major new challengers in the full frame mirrorless camera market.
February
At the launch of the Lumix S1 and S1R, we had the opportunity of a Q&A session with Mr Yosuke Yamane, Director of Panasonic's Imaging Network Business Division. What he told us about 4K video was very interesting, and what he wouldn't tell us about Panasonic's 8K plans was very interesting too!
The Lumix S cameras would need the support of a proper lens system, and we got a look at the first three L-mount Panasonic lensese – a 24-105mm f/4 standard zoom, a 50mm f/1.4 fast prime and a 70-200mm f/4 telephoto.
But it's not just Panasonic making the lenses. It's just one of three companies in the L-mount Alliance, and straight away another partner – Sigma – chips in with a new MC-21 Mount Converter which lets you use Canon EF DSLR lenses on an L-mount body. This is significant for two reasons: first, Canon lenses and the EF mount are widely used in the cine/video industry; second, it makes it much easier for Canon users to migrate to the new mirrorless system! Panasonic's Lumix S cameras are far more advanced for video features than Canon's own EOS R.
Sigma also announces 11 new L-mount lenses at the CP+ show in Yokahama. They are existing Sigma Art lenses adapted for the L-mount, offering a range of focal lengths from 14mm to 135mm.
Panasonic doesn't just make interchangeable lens cameras. It also makes some great long-zoom compact cameras, including some of the best travel cameras you can get right now. So we grabbed a quick hands on with the Lumix ZS80/TZ95. It's not a massive upgrade over the previous model, but still a great point and shoot camera for casual holiday/family use.
April
Panasonic has two full frame mirrorless cameras… but then there were three. In April it's still at the teaser video stage, but we learn that there will be a new video-centric version of the Lumix S, a camera we thought was pretty video-centric already. This is the camera that would become the Lumix S1H, but we didn't know that yet.
This month, the Micro Four Thirds format developed jointly by Panasonic and Olympus gets a shot in the arm with the news that Sharp will join the MFT standard with its new 8K video camera.
We run the Panasonic S 24-105mm f/4 Macro OIS lens through our rigorous lab testing procedure and discover it's super sharp in the centre of the frame but less impressive at the edges. That's slightly disappointing, but then this is a general purpose standard zoom and it's a pretty decent performer in that context.
Lens options continue to grow for the Micro Four Thirds format used by the Panasonic Lumix G cameras. This month, the Laowa 9mm f/2.8 Zero-D arrives in MFT mount to offer an 18mm equivalent wide-angle focal length in a very compact lens.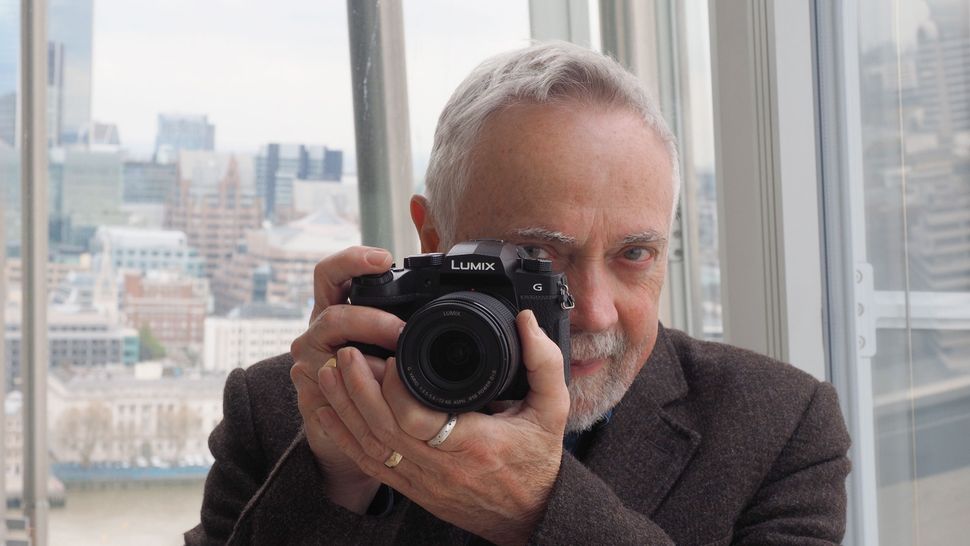 May
This month we get the chance for a full Panasonic Lumix S1 review. We're still not convinced about Panasonic's DFD contrast based autofocus system for subject tracking, but we are impressed by this camera's build quality, video features and all-round performance. It might have only 24 million pixels compared to the Lumix S1R's 47 million, but for many stills photographers 24MP is enough, and the Lumix S1 is a better camera for video.
However, for video creators, both models are immediately overshadowed by the official unveiling of the 6K Panasonic Lumix S1H cine camera at Cine Gear Expo 2019. This doesn't just put the Lumix S1 and S1R in the shade, it trounces practically every other mirrorless camera. The 6K capture (intended mainly for greater flexibility/quality in 4K editing) means the S1H needs cooling vents between the rear screen and the body.
We also review the Panasonic Lumix G90 (G95 in the US), a DSLR-style Micro Four Thirds model designed for enthusiasts and vloggers first announced in April. It ticks a lot of boxes, with a great vari-angle touchscreen, 4K video with log mode, dual image stabilization and Panasonic's latest 20MP sensor, but it still seems pretty pricey to us.
At the cheaper end of the market, the Panasonic Lumix GX880 comes to Europe after previously being released in Asian markets. It's a low-cost fashion-focused 4K and blogging camera perfectly suited to beginners and travel photography.
The good news is that Panasonic is still clearly committed to its smaller MFT format G series cameras, with the news of a brand new lens – the Panasonic Leica 10-25mm f/1.7 ASPH sets a record for widest aperture zoom. It offers an equivalent focal range of 20-50mm, so it's not just fast, it has super-wideangle capability too.
June
We still don't have all the data on the new camera, but Panasonic Lumix S1H rumors gain momentum. In June we learn from one of the camera's official testers that the Lumix S1H will have in-body stabilization. That's a relief to many videographers worried by the example of the Lumix GH5S, which has the stabilization removed.
July
We do occasionally mutter about Panasonic's contrast-based DFD autofocus system. It's fast for an AF system of this type, but doesn't match rival hybrid phase AF systems, especially for subject tracking. But this month brings news that Panasonic may be working on a time-of-flight (ToF) sensor for its Micro Four Thirds cameras, just like those now being used in camera phones, to produce a 'perfect' AF system technically better than both current types.
This is the month that Leica announces its V-Lux 5 bridge camera. What's that got to do with Panasonic? It's essentially a Panasonic Lumix FZ1000 II with a Leica makeover – but it's still a cheap way to get a 'Leica' and an endorsement of the Panasonic brand.
There's growing chatter about 8K cameras and sensors this year, but the main camera makers are quick to scotch any rumors there are any actual 8K cameras coming any time soon (apart from Sharp's). Panasonic says an 8K camera won't arrive until 2020.
August
We wondered what Panasonic could possibly put into the new Lumix S1H that the Lumix S1 didn't have already, and then in August we found out. The official Lumix S1H announcement revealed a camera with 6K capture, 4K 10-bit internal recording at 60p (cropped Super 35mm format) and uncropped 4K 10-bit 4:2:2 capture. This is a camera with so much power that Panasonic had to build in cooling vents behind the rear screen.
It's all very well Panasonic announcing a brand new full frame mirrorless camera system, but how many lenses will there be, and how long will we have to wait? Panasonic says there will be 42 L-mount lenses by the end of 2020, so that's all right then. Panasonic's L-mount alliance with Sigma and Leica was a shrewd strategic move that stands to benefit all three companies. Just to drive the point home, Panasonic announces the LUMIX S PRO 24-70mm F2.8. Lumix G owners get some love too, with the release of a new LEICA DG SUMMILUX 25mm / F1.4 II ASPH. prime lens for its Micro Four Thirds cameras.
And in what we're sure isn't any kind of a turnaround, Panasonic announces a partnership with Atomos to develop raw video capture to an external devices. Nikon announced raw video output for its Z 7 and Z 7 cameras the day before.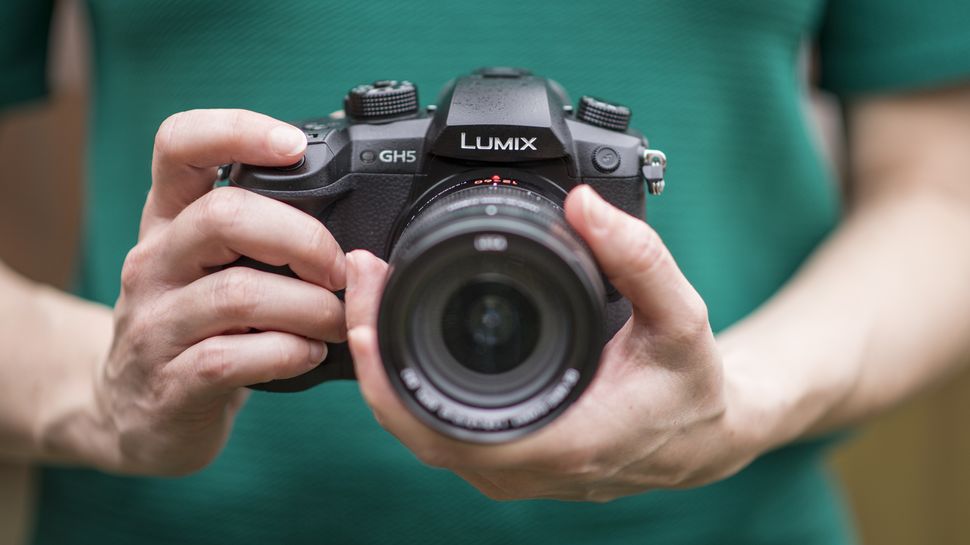 September
Panasonic is busy developing 8K video technologies, and reveals a little more information about its upcoming 8K sensor, which will use revolutionary 'organic' technology for improved light-gathering and dynamic range – but equally impressive is the fact this sensor will have a 'global shutter'. This means the image is captured simultaneously across the whole sensor area and not read in sequential 'strips' as cameras do currently. This should mean an end to the dreaded rolling shutter or 'jello' effect with fast subject or camera movements.
Still with sensor news, we learn that Sony has published specs for a 47-megapixel Micro Four Thirds sensor. That's more than twice the current 20MP maximum for Panasonic Lumix G cameras and would also allow 8K video. There's no word, however, on when/if this might make it into an actual camera, though rumors quickly began to circulate that an upcoming Panasonic GH6 might have a 41-megapixel sensor.
With all the hubub building around the Panasonic Lumix S1H, Panasonic wants to stress that the Lumix GH and Lumix S1H lines will co-exist and that the smaller Lumix G Micro Four Thirds system is still "relevant".
October
Panasonic scores a coup in the professional video/cinema market when the Lumix S1H gains official certification/approval from Netflix for use in making original Netflix productions. This is the first time a mirrorless camera has been accepted in an industry that is pretty picky about hardware and normally insists on expensive Hollywood style cinema cameras.
November
We give the Panasonic Lumix S1R a full review and find it's a very different proposition to its full frame mirrorless rivals. It's bigger, heavier and both the sensor and Panasonic's lenses can resolve extremely high levels of detail. Videographers, however, might want to go for the cheaper Lumix S1 or wait for the Lumix S1H instead.
Both cameras are heavily dependent on a still-growing lens system, but this month brought two important new additions – the Panasonic Lumix S Pro 70-200mm F2.8 O.I.S. and 16-35mm F4. A 70-200mm f/2.8 is a key lens in any pro system, and the 16-35mm is welcome too – though it's a bit disappointing it's only an f/4 lens and not an f/2.8.
We also took a fresh look at the Panasonic Lumix G9 this month. It's two years old now, but prices have fallen to less than two-thirds of their original level, and Panasonic's latest firmware update brings important improvements that make this camera look even better than it did when it was launched. The Lumix G9 v2.0 firmware update adds new AF-ON: Near Shift and AF-ON: Far Shift functions to prioritize nearby or distant subjects respectively, Animal Detect added to the autofocus mode options and enhanced video functions. The G9 will now offer 4K 30p/25p 4:2:2 10-bit internal recording and 4K 60p/50p 4:2:2 10-bit HDMI output. Phew.
The same raft of firmware updates brings improvements for the Lumix S1 and S1R, notably support for the new CFexpress memory card format. These can slot straight into the cameras' existing XQD card slots.
OK, so let's just take a break. What are the best Panasonic cameras right now? We update our buying guide to include the latest models.
December
With all the fuss surrounding Panasonic's Lumix S full frame cameras, we shouldn't ignore the company's existing G-series Micro Four Thirds models, which offer enthusiast photographers, vloggers and videographers an affordable and portable route into video. Our guide to the best Micro Four Thirds lenses just scratches the surface of the big system that's built up around this format.
We don't yet know what Panasonic has in store for 2020, but some might say that more than enough has happened in 2019 already! We do expect to see more L-mount lenses as the system gains momentum, and we look forward to seeing how professional videographers and movie makers react to the Lumix S1H, a camera which promises to break down long-standing barriers between 'consumer' video cameras and the high-end, high-cost cameras used by Hollywood filmmakers!
Read more:
• These are the best Panasonic cameras right now
• We pick the best Micro Four Thirds lenses
• The best 4K cameras for filmmakers today