Following a few leaks and rumors, Leica has confirmed the release of the V-Lux 5, a travel-friendly bridge camera with a long zoom and 4K video capability.
The reason it has these capabilities, of course, is that it's not exactly a new camera, but a repackaged version of the Panasonic Lumix FZ1000 II, just as the Leica V-Lux (Typ 114) was a repackaged FZ1000 with a smooth finish, a red dot and a higher price tag.
This means that the V-Lux 5 comes sporting a 1-inch 20.1MP CMOS sensor and a 9.1-146mm f/2.8-4.0 lens – equivalent to 25-400mm in full-frame terms. Just as with the FZ1000 II, users of the V-Lux 5 will find they have a fast and capable camera that's excellent in low light.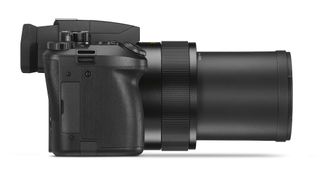 Like all contemporary Panasonic cameras, it can shoot 4K video and comes equipped with 4K photo modes for freezing the action, allowing the user to extract stills from 4K footage. This also includes Panasonic's Post Focus mode, which allows for an image's focal point to be set post-capture
At its rear it has a 2.36-megapixel OLED viewfinder with 0.74x magnification, as well as a 3-inch, 1.24-million-dot articulating touchscreen. The V-Lux 5 has fast autofocus, able to acquire focus in as little as 0.1sec.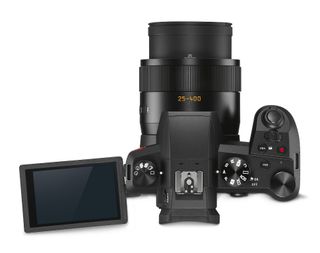 So what's actually different from the FZ1000 II? To be honest, not a whole lot other than the smart black design and the signature red dot. And of course, the price tag. The Leica V-Lux 5 will set you back a casual £1,050 / $1,250; the Panasonic FZ1000 II, by contrast, goes for about £750. That is quite a large premium to pay for a reskin, but if that's the sort of thing you like, the Leica V-Lux 5 is available now.
Read more:
The 10 best Leica cameras in 2019