When picking out the best Micro Four Thirds cameras, you're essentially dealing with two brands: OM System (formerly Olympus) and Panasonic. Even though Panasonic is busy with its full-frame L-mount, both companies still have their eyes firmly on the prize when it comes to their Micro Four Thirds (MFT) offerings.
(Other brands could technically rank among the best Micro Four Thirds cameras, such as Blackmagic and Z Cam, but really those are cine cams – so they're much more at home in our best cinema cameras guide.)
The best Micro Four Thirds cameras are small and, more importantly, can make use of small lenses as well. This is a key advantage of the system – it walks the walk when it comes to portability, unlike full frame or APS-C mirrorless systems that can feel very unbalanced with their larger lenses.
You'll see the different strengths of the various cameras below but, as a rough guide, OM System / Olympus cameras tend to excel with stills photography features, while the Lumix G models are some of the best consumer video cameras around. That's a bit of a simplification, and there's a lot of crossover between them, but it's a good mindset to start with. So let's take a look at the best Micro Four Thirds cameras today…
Best Micro Four Thirds cameras: Top picks
For the best all-round shooting experience, my recommendation is the OM System OM-1. This is simply the best MFT camera ever made, packed with computational wizardry, astonishing image quality, fantastic ergonomics and the best in-body image stabilization system I've ever used. I don't hesitate to use this for personal or professional work.
For videographers and contest creators, it's a no-brainer – the Panasonic GH6 is the way you should go. It's amazing just how much video tech is packed into this camera, and (unlike other cameras I own) I know I never have to worry about overheating! The only strike against it is the lack of phase detect autofocus, so the AF is quite spotty at times.
For everyday shooting, the OM System OM-5 is one of my favorite carry-everywhere cameras. Squeezing many of the OM-1's features into a much slimmer body, this is perfect for slipping in a sling bag and taking on every adventure so that you never miss a moment. Pair it with the Olympus 12-40mm and you're ready for anything.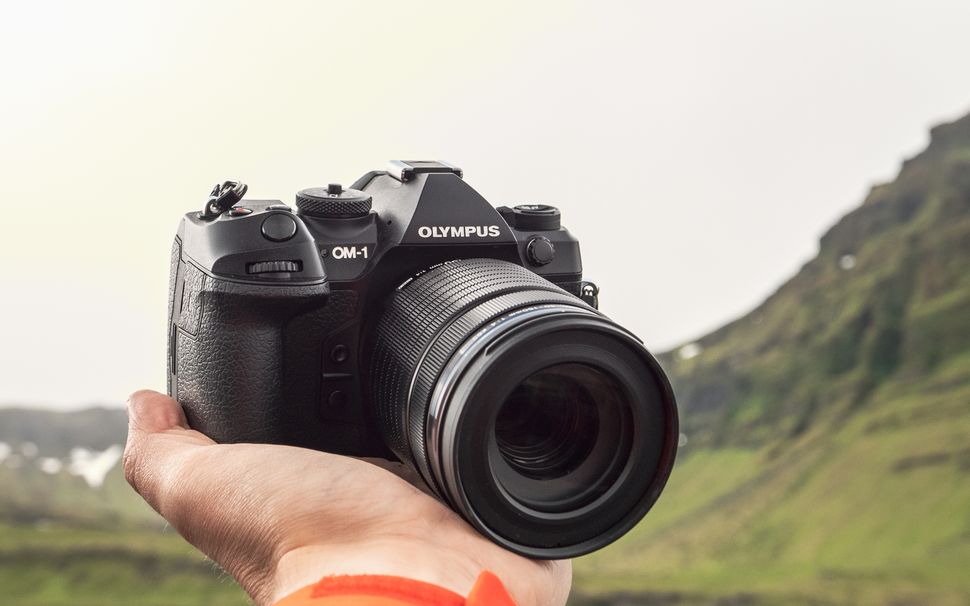 Don't let the "OM-1" name fool you into thinking this is a camera from yesteryear – this packs the technology of tomorrow. The world's only IP53 weather-sealed camera, and the world's first Cross Quad Pixel AF camera, it is also packed with bleeding-edge computational photography tech, image stabilization that blows everything else out of the water, and ISO performance that promises parity with full frame sensors.
However, the caveat is that this is only a 20.4MP sensor – albeit a stacked one, which can deliver 120fps shooting, 80MP pixel-shift stills and 4K 60p ProRes Raw video. You won't find this much firepower in another camera, even one twice the size. This is OM's new flagship, replacing both the OIympus OM-D E-M1 Mark III and OIympus OM-D E-M1X – and it's one of the best all-round cameras I've ever used.
Read more: OM System OM-1 review
The Lumix GH series has long been a favorite among filmmakers – and the most recent, and best yet, is the Panasonic Lumix GH6. Its video recording modes are too multitudinous to list here, but highlights include internal Apple ProRes 422 and ProRes 422 HQ, and internal Cinema 4K 4:2:0 10-Bit at 120fps. Obviously, the GH6 is a true powerhouse for video – and it's not just "good for Micro Four Thirds", it's good for any camera of any format.
Given its almost wholehearted focus on video, it's easy to overlook the fact that the GH6 has the highest resolution of any consumer Micro Four Thirds camera (clocking in at 5MP more than the likes of the OM System OM-1). It's also a worthy stills body, and boasts great handling and in-body stabilization. However, I'd be remiss not to point out that the tepid contrast-based autofocus system is its Achilles' heel.
Read more: Panasonic Lumix GH6 review
The E-M1X is a lot bigger than the O-M1, which on the one hand contradicts the USP of Micro Four Thirds that it's the most compact system out there. However, it's not built to be compact – it's built to offer a bigger body, with beefier battery life, that balances better with the line of M.Zuiko pro primes and telephotos (such as the 300mm f/4 or 40-150mm f/2.8). On the days when I'm shooting wildlife out in the field with big lenses, and I need enough power to last me all day, this is the body I grab.
Inside that bigger body is essentially the same tech that's in the Olympus OM-D E-M1 Mark II but with twin processors instead of a single one. That means you get 7.5 stops of in-body image stabilization, 80MP High Res Shot mode, 60fps burst shooting, dual memory card slots… and the twin processors power deep learning autofocus with subject detection for planes, trains and automobiles. My personal favorite thing is the customizable AF areas – you can create AF areas the shape of Tetris pieces, or any other shape, to really suit your shooting subject!
Read more: Olympus OM-D E-M1 X review
The OM System OM-5 is a magnificent midrange camera that offers flagship features and all-purpose performance in a compact, affordable package. It has been criticized in some quarters for not offering the same sea change as the OM-1, but for my money this offers the OM-1's coolest tricks in a much more pocketable body – making this your perfect daily driver when you want to go on an adventure (or you want to be prepared for one) with a camera that's there if you need it, and doesn't compromise on quality.
Its everyday 20.4MP resolution can be boosted to 50MP and 80MP if you really need it. You can shoot 4K video in Log if you want to. Use Pro Capture to record every split second of a bird taking off, or Live Composite to turn flashes of lightning into ferocious forks of abstract art. Take silky smooth waterfall shots without bringing ND filters, or focus stack insect images for all the depth of field you want. For an all-in-one tool that will enable you to make the most of your outdoor pursuits, the OM-5 is the perfect adventure buddy.
Read more: OM System OM-5 review
Where the GH6 is the top choice if video is your speciality, the G9 is the Panasonic that prioritizes pictures over video. It's a hefty DSLR-style camera that handles well with bigger lenses, and it's weatherproof as well. There's an 80MP pixel shift mode if the regular 20MP isn't enough, plus 4K 60p video, 20fps continuous shooting, a 6K Photo mode producing (18MP stills from high-speed image capture) and a zero-blackout OLED viewfinder. My only reservation, as is the case with all of Panasonic's non-phase detect bodies, is the autofocus, which is the less robust contrast detect variety.
Read more: Panasonic Lumix G9 review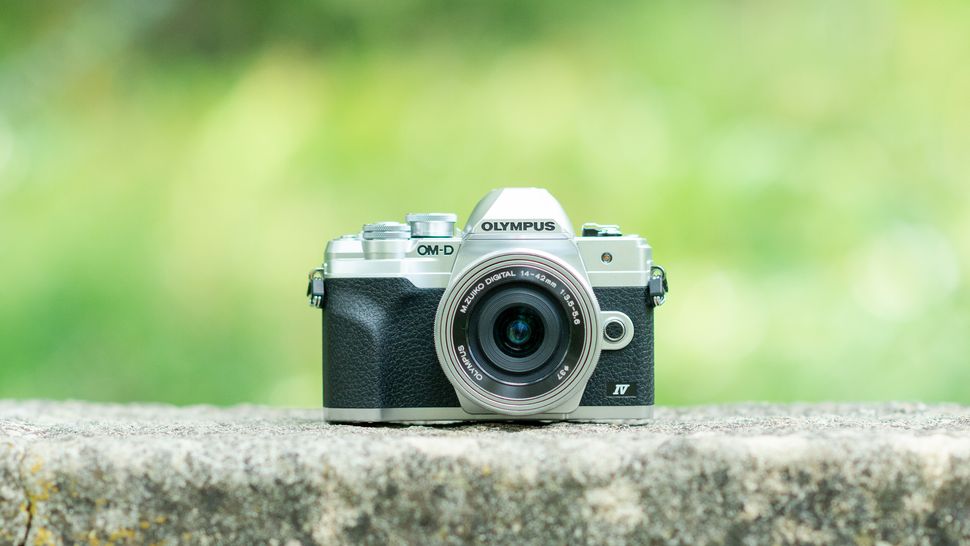 The E-M10 range is priced for beginners and amateurs, though these are really quite powerful cameras with a good selection of features and dual control dials for more hands-on photographers. (I bought one for my partner's birthday, as an enthusiast, and she has taken on professional jobs with it!)
The Mark IV has imported the 180° flip-down rear screen from the PEN line, which is great for selfies and vlogging, and the AF system (while still contrast-based) is a marked improvement on the previous model. The guided shooting modes make this a great place for beginners to learn their way around a camera, and the compact size and EVF makes it a formidable travel camera as well.
Read more: Olympus OM-D E-M10 Mark IV review
The Olympus PEN E-P7 combines the finesse and form factor of its predecessor, 2013's Olympus PEN E-P5, with the Profile Control switch inspired by the fan-favorite Olympus PEN-F, and the features and functionality of the Olympus OM-D E-M10 Mark IV. The result is the best non-OM-D camera I've seen since the PEN-F. In fact, it's basically a PEN-F without an EVF.
The E-P7 is so slim and stylish that you can take it anywhere, so simple that beginners can use it, and so capable that experts can get sensational results from it. It's perfect for stills, while IBIS makes recording video a breeze. This is an ideal take-anywhere, shoot-anything camera – and that's why it's literally the camera that's on my shoulder everywhere I go. The only catch is you can't yet buy the E-P7 in all regions, with North America yet to see an official launch.
Read more: Olympus PEN E-P7 review
The GX85 (GX80 in some territories), is a predecessor to the GX9 with an older, lower-resolution 16MP sensor but a similar combination of small size and powerful features. Panasonic has clearly taken the decision to keep this camera on as a low-cost entry level option, and you certainly do get a lot of camera for your money, especially with some twin-lens deals we've seen in the US. If you're not put off by the 16MP resolution, this is a decent little camera that's being sold at some pretty tempting prices.
Best Micro Four Thirds cameras: How we test
When we test mirrorless cameras such as Micro Four Thirds models, we put them through their paces in both real-world shooting scenarios and carefully controlled lab conditions. The purpose of the lab tests is to get an exact picture of what the sensor can do – we measure resolution using ISO resolution charts, and also use DxO Analyzer test equipment to measure dynamic range and analyze noise.
Our real-world testing, meanwhile, assesses how a camera handles in different shooting situations – how easy and intuitive it is to use, and how it stands up to the rigors of day-to-day shooting. Both of these testing methods inform our comments in buying guides.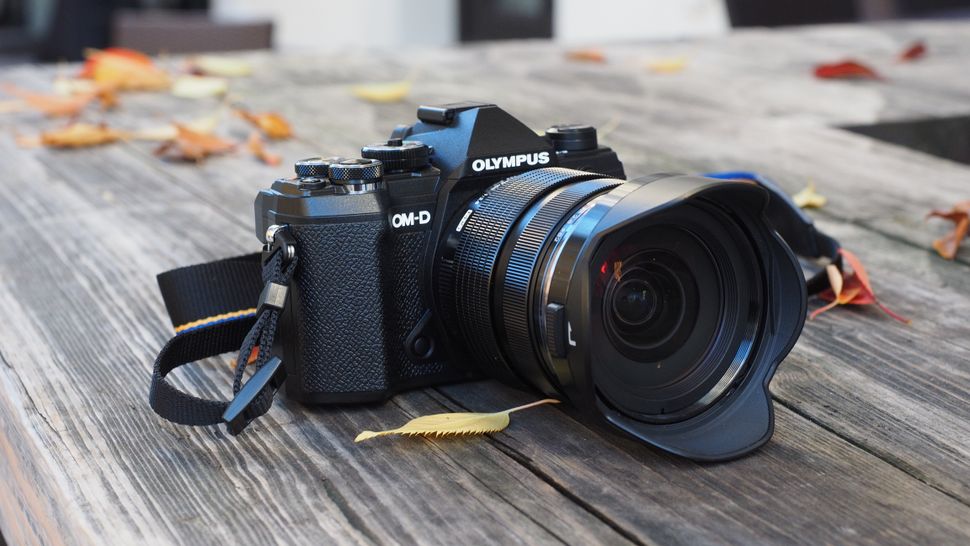 Best Micro Four Thirds cameras: FAQs
Which Micro Four Thirds camera has the best autofocus?
The OM System OM-1 has the most advanced autofocus system of all Micro Four Thirds cameras, with extremely robust hybrid phase-detect technology, the latest deep learning algorithms, and even an AF mode for astrophotography.
What is the highest resolution Micro Four Thirds camera?
The Panasonic GH6 has the highest resolution of any current Micro Four Thirds body, at 25.2MP. Otherwise, MFT bodies top out at the 20MP mark (such as the 20.4MP OM System OM-1).
Make sure to check out the best Micro Four Thirds lenses to go with these bodies. You might also be interested specifically in the best Olympus cameras (OM System) and best Panasonic cameras for the best of both brands.