Panasonic is developing a Time of Flight camera sensor that would deliver "a new PERFECT autofocus system", superior to even the best hybrid contrast and phase detect systems, according to a new report.
While the story states that the new technology is being developed for Panasonic's line of Micro Four Thirds cameras, it would stand to reason that the manufacturer ultimately plans to bring it to the S1 series of full-frame bodies.
"Panasonic is working to on [sic] their ToF sensor from the Vivo Nex Dual phone to implement it on a new AF system in their MFT line!" reports 43 Rumors, quoting a reliable source. "But I am not sure when it will go live (gh6/7/8)"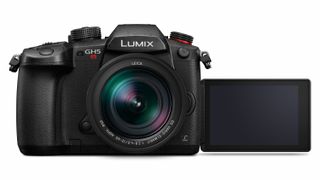 That means we could potentially see the technology implemented in the successor to the Panasonic GH5S – a camera widely regarded as one of the absolute best for 4K video, but let down enormously by its poor contrast-based autofocus system.
Indeed, the same issue persists with the Panasonic S1 and Panasonic S1R (and, presumably, the Panasonic S1H when it releases), which eschew the more reliable phase detect autofocus tech in favor of the contrast-based method.
However, a Time of Flight-based autofocus system could be even faster and more accurate than even the most sophisticated hybrid offerings on the market today.
Why is Time of Flight so good?
We go over the ins and outs of this new technology in our What is a Time of Flight camera? guide, but essentially it is like a sonar system – except that it uses light rather than sound to detect things.
A time-of-flight camera has an imaging sensor in much the same way as a normal digital camera. However, the job of each photosite is to measure the time it takes for a beam of infrared light fired from the camera to return to the camera, after it it reflects off the objects in the scene in front of it. The whole scene is captured and measured with a single pulse of light – so there are no moving parts.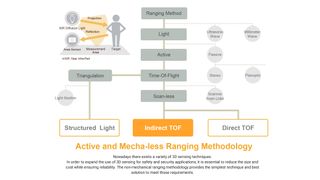 For this reason, this depth-detecting tech has found numerous uses in industrial applications where safety is critical – but the idea of producing a three-dimensional 'map' of a subject has obvious implications for finding focus in photography. Indeed, it has already been incorporated on a number of camera phones.
"Panasonic will use [Micro Four Thirds] as testing and maturing grounds for new developments (ToF AF, organic sensors, etc), much like Olympus does for their MFT > medical devices," concludes the report.
If Panasonic can finally solve the autofocus puzzle that has so far eluded it, this could be a real game changer for its cameras – and, once other manufacturers follow suit, for the rest of the industry as well.
Read more:
What is a Time of Flight camera?
The best Panasonic camera in 2019
Panasonic GH5S review