Panasonic's firmware updates will be available from the LUMIX Global Customer Support website from November 19 2019, and bring important new features to Lumix S (full frame) and Lumix G (Micro Four Thirds) cameras.
This will increase the appeal of the Lumix S models in the highly competitive full frame mirrorless camera market, especially as it coincides with the launch of two new Lumix S Pro lenses designed to make the Lumix S1 and S1R amongst the best cameras for professionals.
Panasonic is still committed to its smaller format Lumix G cameras, however, and the Lumix G9's v2.0 firmware update is especially significant at a time when this camera is already on sale at heavily discounted prices. This is one of the best Panasonic cameras out there right now for hobbyists and enthusiasts.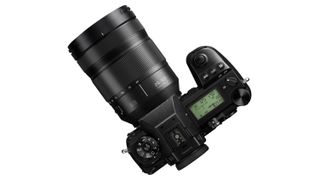 The Lumix S1 and S1R get CFexpress support
The v1.3 update for these two cameras is important because it marks a shift from the stop-gap XQD memory card format to the new, faster CFexpress format. The Lumix S1 and S1R both have one SD/SDHC/SDXC card slot and one XQD slot – though after the firmware update the QXD slot will be able to use potentially far faster CFexpress Type B cards.
These are physically identical to XQD cards, hence the ability to achieve this with a firmware upgrade, but offer theoretical maximum speeds of 2,000 Mbps, or around 300% faster than conventional XQD cards (which are fast, even in their own right).
Sandisk, Sony, Angelbird, Delkin and Lexar are all in the process of releasing CFexpress cards into the market.
Other improvements in this v1.3 update include support for professional Profoto Air Remote TTL-O/P and Profoto Connect-O/P devices, plus improved support for Sigma and new Panasonic lenses.
After the update, it will now be possible to assign functions to the Fn buttons on Sigma L-mount lenses, and the performance of the cameras' in-body stabilisers is improved when using the Sigma MC-21 mount converter. The update also adds the ability to program the Fn button on the new Lumix S Pro 70-200mm F2.8 O.I.S. telephoto lens.
Other improvements include the ability to use AF+MF operation in AFC (continuous AF) mode, improved high-speed video with manual exposure control in PASM modes, AE exposure lock when using auto ISO in M (manual exposure) mode and sundry other improvements to the controls.
There are also a couple of bug-fixes for the Lumix S1's V-Log video recording mode. Panasonic says it has 'improved' cases of a blue clipping effect and 'afterimages'.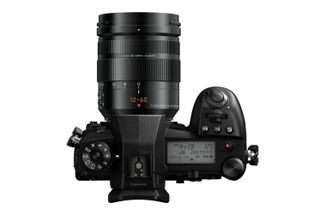 Lumix G cameras get improvements, especially the G9
The Lumix GH5 (v2.6 update), GH5S (v1.4 update) and G9 (v2.0 update) all get the compatibility with Profoto Air Remote TTL-O/P and Profoto Connect-O/P devices seen on the Lumix S1 cameras, but there are updates to the AF systems too.
These include new AF-ON: Near Shift and AF-ON: Far Shift functions to prioritize nearby or distant subjects respectively. AF focus peaking has been extended from MF mode into any AF mode and it's now possible to set continuous AF in live view in Creative video mode and others.
The GH5S and G9 (not the GH5) have Animal Detect added to the autofocus mode options and includes canines, felines, birds. It analyzes the size and position of the target subject so that it can keeps tracking them even when they turn their back. Face/Eye/Body/Animal Detect mode brings the ability to switch subjects using the joystick.
The especially good news for Panasonic G9 owners (or potential buyers) is that this camera gets enhanced video functions. It will now offer 4K 30p/25p 4:2:2 10-bit internal recording and 4K 60p/50p 4:2:2 10-bit HDMI output is supported, plus Luminance level for 10-bit video and VFR (Variable Frame Rate) shooting in full HD (2-180 fps) and 4K (2-60 fps) and HDR video recording is supported.
This makes the Lumix G9 a much stronger camera for videographers, even if it does complicate the decision-making around choosing the G9, GH5 or GH5S.
The G9 can also offer V-Log L recording and Waveform Monitor (WFM) functions, but only via a paid for Upgrade Software Key DMW-SFU1 which is sold separately)
Read more:
• These are the best cameras for professionals
• The best full frame mirrorless cameras today
• We pick the best Panasonic cameras to buy right now