This is where mirrorless cameras have a considerable advantage, and for two main reasons. First, their design makes them much better suited to the constant 'live view' required for video capture. Second, this is where camera makers are concentrating their video capture technologies and where you're going to get the best video features and performance.
DSLRs can shoot video too
In fact, this is where mainstream video with regular interchangeable lens cameras began. The Nikon D90 brought HD video to the consumer market, and the Canon EOS 5D II brought DSLRs into the professional videography and film-making arena.
For today's DSLRs, video capture is a standard feature, and the Nikon D5, D850 and Canon EOS 5D IV offer 4K video capture easily good enough for all but the most demanding professional use. Pro film-makers will gravitate towards professional camcorders and cinema cameras, but interchangeable lens 'still' cameras are pushing further and further into their territory.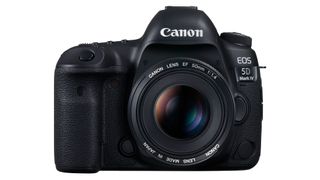 The problem for the DSLR design, though, is that video capture is a bit of an unnatural act. It means locking up the mirror and exposing the sensor continuously in a way these cameras were never designed to do. It's not a problem in itself since mirrorless cameras do this all the time anyway, but this mirror lock-up is a bit of a mechanical kludge.
Worse, DSLRs autofocus systems have traditionally been geared up towards viewfinder shooting using separate phase-detection AF sensors. These are disabled during live view/video shooting, and while Canon has developed an on-sensor Dual Pixel CMOS AF system for both its DSLR and mirrorless cameras, Nikon DSLRs still rely on relatively slow contrast autofocus in live view/video mode.
But mirrorless cameras are better
DSLRs can shoot great video that's fine for commercial photographers working for clients who've started asking for this alongside still images. But mirrorless camera makers have had years to develop on-sensor autofocus systems superior to those in DSLRs, and this is where most of the video development effort seems to be concentrated.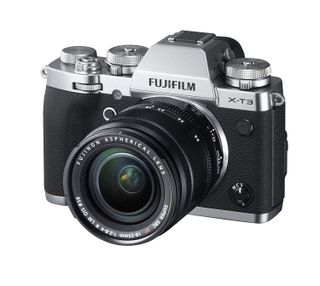 Sony has led the way with high-quality 'oversampled' 4K video in its full-frame mirrorless A7-series cameras like the A7 III, and Fujifilm and Panasonic now have cameras capable of capturing 4K video at 60/50fps for smooth 2x slow motion effects in the Fujifilm X-T3 and Panasonic GH5 and GH5S.
If you only need video occasionally a DSLR will be fine, but if you need to shoot it as an important (or the most important) part of your work, then mirrorless is the way to go. It's not just the cameras – mirrorless lenses increasingly feature high-tech focus actuators and silent stepping motor autofocus technology for smooth and silent focus transitions when filming; the majority of DSLR lenses were designed at a time when this wasn't even imagined.
Read more:
• The best DSLR cameras in 2019
• The best mirrorless cameras in 2019