The Sony A7R III launched back in 2017, but it was so far ahead of its time back then that it remains an impressive camera even in today's terms.
Indeed, the Sony A7R III boasts a 42.4MP resolution that still remains a high watermark – though of course, that does mean that it's now facing competition like the Canon EOS R5, Nikon Z7, Panasonic S1R and, of course, its own successor – the 61MP Sony A7R IV.
Likewise, its full-width 4K 30p video is no longer cutting edge, with the best cameras for filmmaking easily eclipsing its filmmaking capabilities. However, with a still speedy 10fps continuous shooting speed, in-body image stabilization, a phase detect autofocus system and dual memory card slots, the A7R III is still one of the best Sony cameras – and still one of the most compelling camera on the market, period.
It may be three years old, but its specs were arguably three years ahead of their time in most respects. So if you can get a great deal on it. the Sony A7R III is definitely still worth considering over its contemporary competitors…
• Read more: Sony A7R IV vs A7R III vs A7R II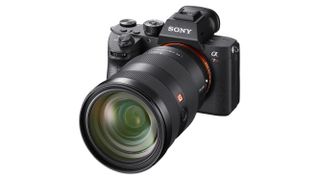 Sony A7R III specifications
Sony model number: ILCE-7RM3
Sensor: 42.4MP full frame Exmor R CMOS, 35.9 x 24.0mm
Focal length conversion: 1x
Memory: 2x SD/SDHC/SDXC, inc 1x UHS II
Viewfinder: Quad-VGA OLED, 3.69 million dots
Max video resolution: 4K UHD at 30, 24fps
ISO range: 100-32,000, expandable to 50-102,400
Autofocus points: 399-point phase detection, 425-point contrast detection
Max burst: 10fps (76 compressed raw)
Screen: 3-inch tilting touchscreen, 1,440k dots
Shutter speeds: 30-⅛,000 sec, bulb
Weight: 675g (body only, with battery and memory card)
Dimensions: 126.9 x 95.6 x 73.7mm
Power supply: NP-FZ100 lithium-ion (supplied)
Key features
Some might be disappointed that the A7R III's resolution is unchanged from the Sony A7R II's at 42.4 million pixels, but this sensor is capable of outstanding quality – and the improvements to the continuous shooting speeds are much more important, because the new model can top out at an amazing 10 frames per second at full resolution.
Not only that, it can sustain this for up to 76 compressed raw files. This drops to 28 shots for uncompressed raws, but we suspect that any difference in quality is unlikely to be worth the drop in buffer capacity.
Framerates grab the headlines, but without the buffer capacity to go with them they mean very little. If the A7R III had the buffer of a typical non-professional camera, it would grind to a halt after a burst of just a couple of seconds. Instead, it can keep going for more than seven seconds – and that's a big difference in use.
The camera has dual memory card slots, too, though despite the emphasis on speed and resolution, only one of these is UHS II-compatible – a bit of a surprise, given its performance potential.
The autofocus system has been designed to match this camera's continuous shooting performance, with a 399-point phase-detection array already seen in the A7R II combined with a 425-point contrast AF array inherited from the Sony A9. Sony says this system is up to twice as fast in low light, twice as precise for continuous focus tracking and reliable down to -3EV.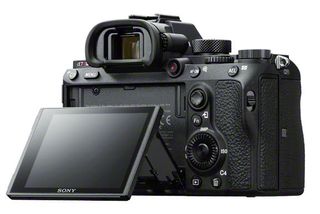 While Sony rates its 5-axis SteadyShot system as offering 5.5 stops of effective compensation, in reality it doesn't come close to the in-body image stabilization offered by full-frame rivals like the Canon EOS R6 or Nikon Z6.
Still, the battery offers over double the shot capacity of the one used by its predecessor, as do the video specs. While its 4K 30p video predates the H.264 and H.265 era, its nonetheless uncropped and features HLG (Hybrid Log Gamma) for improved dynamic range.
Last but not least, the A7R III has a new Pixel Shift Multi-Shooting mode that takes a series of shots in quick succession with a 1-pixel shift between each. This captures a higher-resolution image file with full color information for each pixel and reduced moiré in fine patterns and textures – though this requires a longer overall exposure, a relatively static subject and external processing on a computer.
Unlike other cameras with this mode it doesn't produce an image with more megapixels, but it dramatically improves the level of detail captured by each 42.4MP shot, making it incredibly useful for still life and light landscape work.
Build and handling
Compared to its predecessor, the A7R III feels chunkier thanks to a slightly larger grip and thicker back section. Still, Sony's bodies are some of the sleekest in the business, so this is hardly a bulky camera.
When this camera first launched, most of Sony's lenses were limited to premium-priced and oversized monsters, which still feel mismatched when mounted on such a svelte body. Today, however, there's plenty of more compact glass available for those who want more pocket-friendly options.
The lack of articulating screen feels a bit more egregious in contemporary terms, particularly if you shoot in portrait orientation, and its 1.44 million-dot resolution is definitely showing its age – particularly since this is a camera designed for hi-res imaging. The 3.69 million-dot EVF hasn't aged as badly, though obviously OLED tech has come a long way since this was launched.
The A7R III's bent towards action photography is supported by a new multi-selector (that's a joystick, to you and us), though alternatively, you can tap the touchscreen to set the focus point.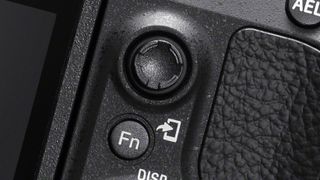 Both worked fine, though the autofocus options in general are not for the faint-hearted. This is a professional camera aimed at professional users, so you might not expect any particular beginner-friendliness – but even experienced photographers will need to spend some time with the manual – and with the camera out in the field – to find the autofocus settings that best suit the way they work.
Apart from the autofocus mode itself – single shot, continuous AF or automatic selection – there's a choice of five AF point modes, including Wide (automatic selection within the whole AF area), Zone (automatic selection within a smaller zone), Center, Flexible Spot (which you can move around the frame) and Expand Flexible Spot (uses focus points around the selected spot).
It doesn't stop there. All five are available under an additional Lock-On AF mode, where the AF system will track your initial locked-on subject within the zone/area you've selected.
It sounds complicated but it doesn't take too long to grasp the principles and to pick out the modes which sound like they might work best for you, but it might a good deal longer to check and compare the results with real-world subjects, which don't all behave in a predictable fashion.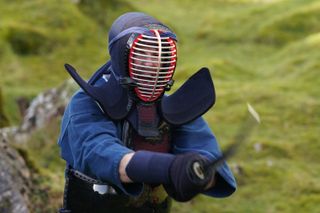 Performance
For our tests we recruited the help of a kenshi (swordsman) running through a series of kenjutsu patterns which combined movement across the frame and towards the camera. We wanted to find out how well the AF system could track the mask on the helmet and keep that sharp as the key point of focus through these fast and complex movements.
In fact the A7R III kept up pretty well, though each AF zone had its pros and cons. The Flexible Spot mode was best for keeping the mask in focus, provided we kept the AF point in the right place – but that wasn't easy with sudden lateral movements and sword strokes in front of the mask.
Using a wider focus zone and focus tracking took the pressure off accurate focus point positioning and allowed a steadier camera position, but if the subject left the zone the AF defaulted to the background, and in some instances the camera lost focus completely for a frame or two for no obvious reason.
Photographing moving subjects demands a good deal of skill, anticipation and practice on the part of the photographer. The A7R III's AF system responded well with a really tough subject, with a good hit rate of in-focus shots, but confirmed that skill, practice and luck are part of the equation too.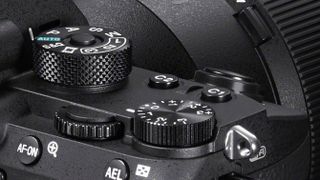 The joystick makes it easy to shift the focus point while you're using the viewfinder, or you can use the touch-sensitive rear screen. And if you like to separate the shutter release from the autofocus actuation – and many sports photographers do – there's a dedicated AF-ON button on the rear.
It's hard to fault the A7R III's performance. We've already talked about the autofocus, which is fast and smooth for static subjects and pretty impressive with fast, erratic movement – and the 76-shot compressed raw buffer means that you really can take advantage of its 10fps continuous shooting without having to shoot in tiny bursts.
If sports and action are your main field then you would probably choose one of the best cameras for sports photography. However, if your work relies on both speed and resolution, the A7R III delivers both in spades.
If the Sony's physical performance is impressive, then its image quality performance is even more so. The levels of detail that Sony's 42.4-megapixel sensor can capture – especially in pixel shift – are fantastic. While there are higher resolution cameras, and cameras that resolve finer detail, on the market today, the A7R III remains a true performance powerhouse.
Image quality
The A7R III's JPEGs show good colors, contrast and definition, but to get the best from this camera you'll want to shoot raw – something that reveals the full dynamic range available from this sensor, together with extended highlight detail that is sometimes clipped in the JPEGs.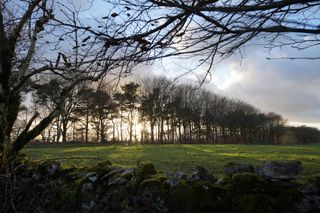 The A7R III even proved pretty impressive at high ISO settings. We'd expect a high-resolution sensor like this to start showing significant image noise as the sensitivity increased, but we found the image quality perfectly acceptable right up to ISO12,800. There is visible noise and some loss of fine detail at this setting, but the A7R III produces big files and viewing them at 100% magnification on-screen means you're looking at noise artefacts at a much higher magnification than you probably would with images reproduced in real-world situations.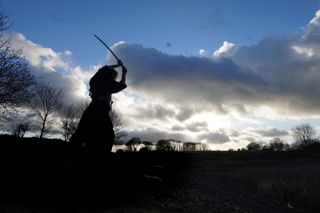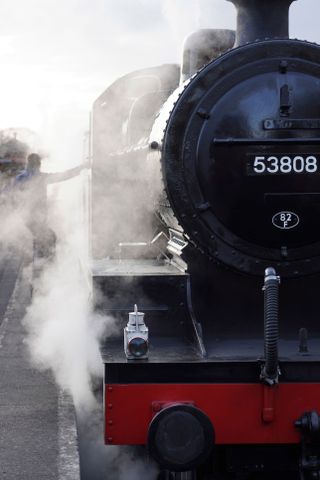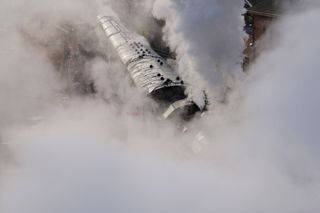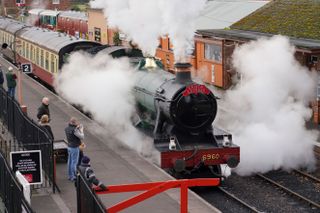 Overall, though, the A7R III's performance is deeply impressive. It offers superb resolution, great dynamic range and overall image quality and it's even pretty good at high ISOs. AND it can shoot at 10 frames per second with a solid buffer capacity, AND it shoots 4K video and 1080 footage at up to 120fps.
Lab data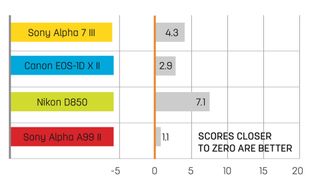 Color error
We matched the A7R III against three top professional rivals of its time: the Canon EOS-1D X II, Nikon D850 and Sony's own A99 II. In our color error test, the A7R III came out in the middle of the pack with a good result.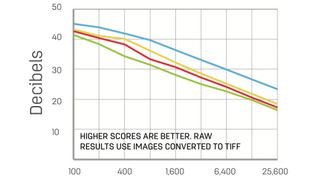 Raw signal-to-noise ratio
The noise results mirrored the resolution of these four cameras. With the fewest pixels, the Canon produced least noise, while the 46-megapixel Nikon was marginally the noisiest.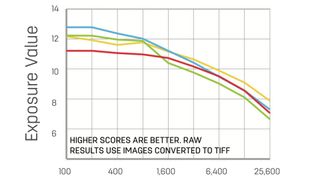 Raw dynamic range
Here again the Canon showed a small advantage, with the Nikon D850 in second place. The A7R III's dynamic range performance proved good in our lab tests, but not quite the best.
Verdict
The Sony A7R III was so advanced when it launched that, even three years later, it can still hold its own against the competition. Competing cameras have certainly caught up, but this is still a 42.4MP powerhouse with image stabilization, 10fps burst shooting and uncropped 4K video.
And what the A7R III has that its contemporaries don't, however, is three years of price drops – which means that this camera can now be had for a real bargain price. Indeed, unless you really need the extra resolution, this is arguably a better buy than the Sony A7R IV – and the money you save can be invested in some great glass.
Read more:
The best Sony camera: from full-frame Alphas to compact Cyber-shots
Sony A7R IV review
The 12 highest resolution cameras you can buy today: ultimate pro cameras